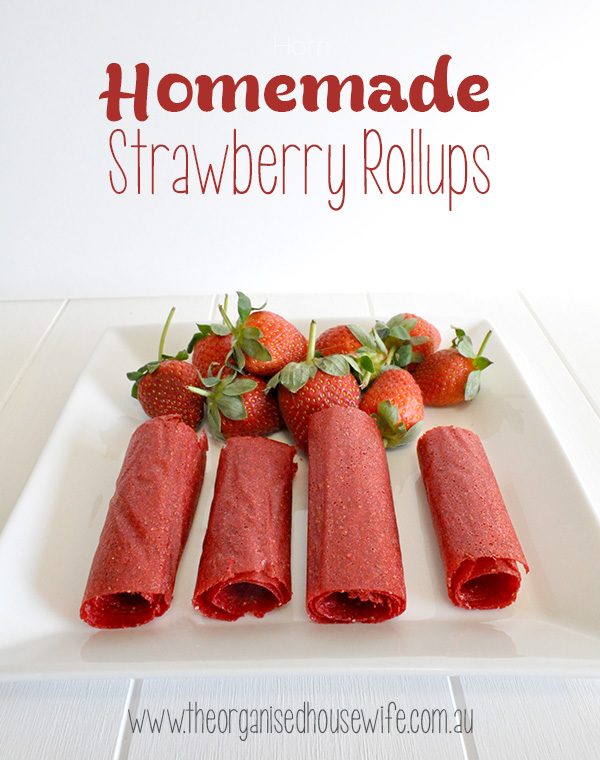 Whenever my kids go grocery shopping with me they always ask for rollups and I always say no. 'But why Mum? My friends have them all the time'. I'm on my mission to live a healthier life and one key area is teaching my children why certain foods aren't good for them. Over the years I have just said no and not really explained why. But they have watched me yoyo diet and put on weight. They've seen how being overweight made me feel. I want them to learn young that too much sugar is unhealthy and unnecessary.
When I visited Melbourne a few months ago, my friend grabbed some apple leather from her purse and started snacking on it. She offered me some and I loved it.  She explained to me the beauties of making her own fruit leather and how much her kids liked it. She uses a dehydrator to make hers. Instead I made some Strawberry Fruit Leather using the oven.
New note:  I am now making my rollups in a dehydrator, can make more at once.  I purchased my 9 tray Dehydrator here.
Attempt number one was a complete fail, I burnt it. I was following a recipe that said 1 punnet of strawberries, 1/2 cup of sugar and 1/4 cup of lemon juice. Just tasting the burnt pieces I could tell the recipe needed tweaking.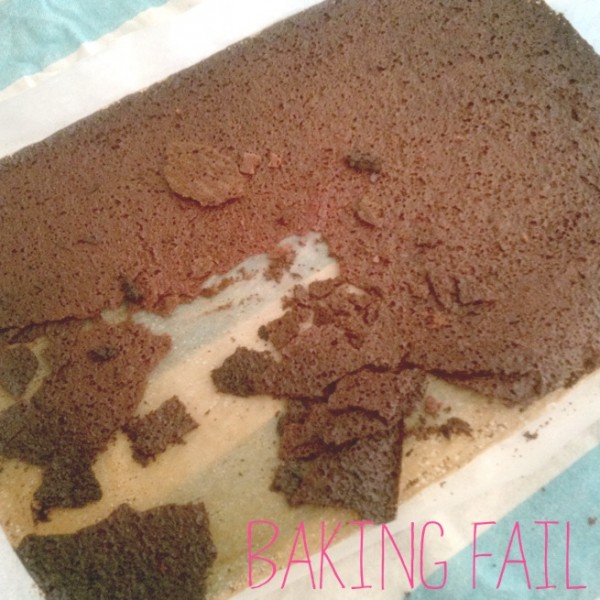 I was determined to make it work, so went back to the grocery store and purchased some more strawberries. I blitzed one punnet of strawberries and 1 tablespoon of sugar in my new super cute mini KitchenAid Food Chopper*.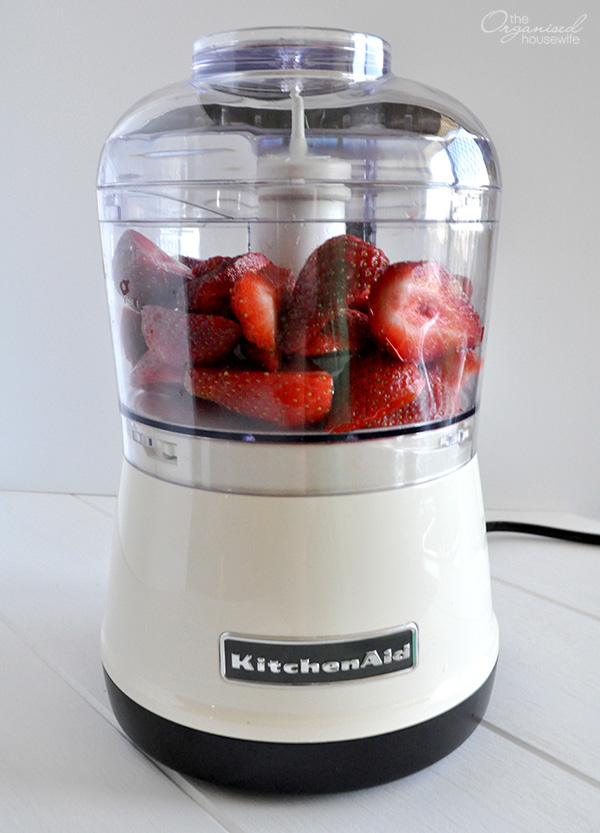 This is a nifty little chopper, it's much like a food processor, but smaller, lighter and easier to clean.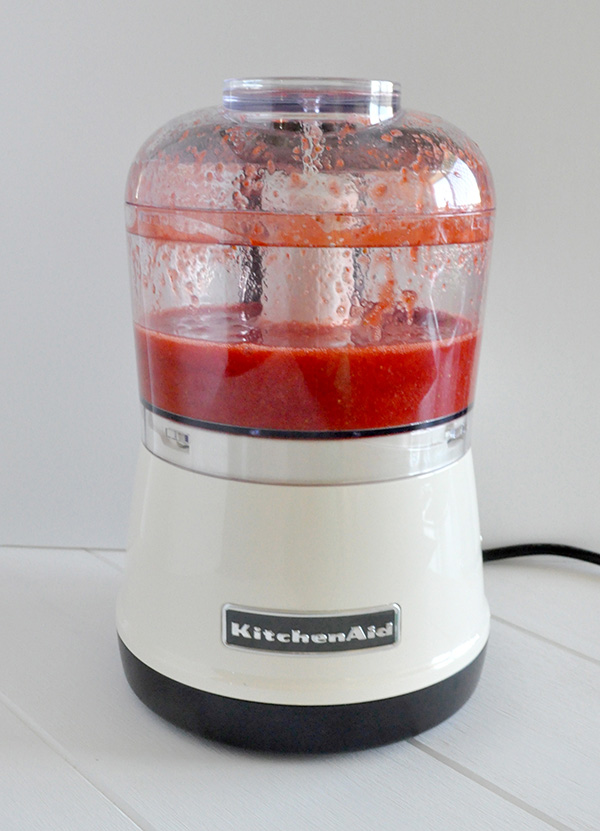 Spread the puree onto a lined baking tray, using a spatula to spread evenly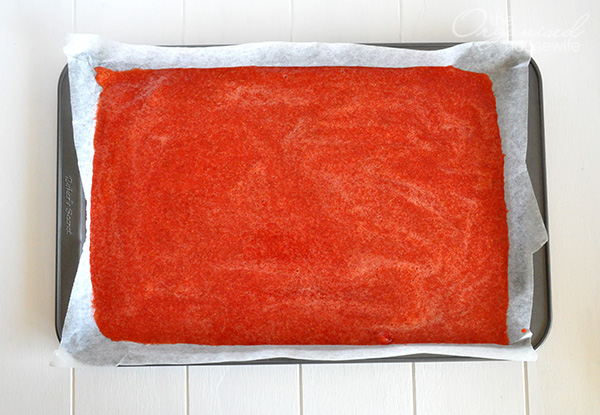 Bake in the oven on the lowest temperature (mine is 60 degrees, fan forced) for 3 hours, or until all the fruit is dried and not sticky. I used a pizza cutter to slice and stored in an airtight container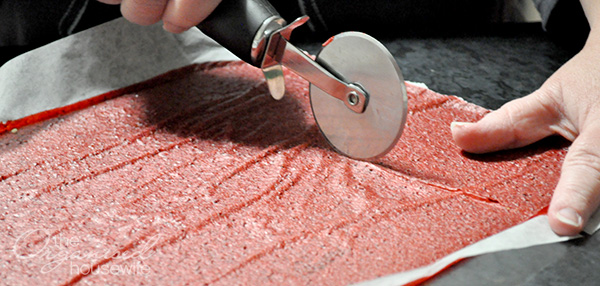 The kids LOVED them and we have made them several times since, 2nd time I strained the strawberry puree through a sieve to remove some of the seeds.
Print
Homemade Strawberry Rollups Fruit Leather
Healthy lunchbox snack for the kids
Author:
Prep Time:

10 mins

Cook Time:

3 hours

Total Time:

3 hours 10 mins

Yield:

6

Category:

[url href="https://theorganisedhousewife.com.au/category/recipes/lunchbox-recipes/"]Lunchbox Snack[/url]
1

punnet strawberries

1 tablespoon

, castor sugar (optional)
Instructions
Preheat oven to lowest temperature
Line a baking tray with baking paper
Remove the leaves from the strawberries
Place strawberries and sugar into mini chopper, and blitz until strawberries are smooth
Pour strawberry puree onto baking tray
Place in oven and cook for 3 hours or until the mix is dried and not sticky
Chop into desired size and place in an airtight container
Notes
One punnet of strawberries only made 6 average sized roll ups. The oven was on for 3 hours. One would say, why bother? But I think knowing what is in these snacks for the kids is a great benefit and worth the time and effort. Double the quantity, 2 baking trays in the oven to ensure you are maximising all the space you have available in the oven.
* I was given this product for editorial consideration