Easy and delicious homemade pizza topping ideas and recipes – including pizza dough recipes! – that can be made with everyday pantry staples.
Nothing beats homemade pizzas! I personally find them more enjoyable than the takeaway variety as you can make them suit everyone's tastes and needs. My kids love putting on their own toppings and it's a fun way to spend time with the kiddies in the kitchen. If you have the time, make your own dough from scratch or speed up the process by buying a pre-made base. You can stick to a simple topping combination or opt for something more gourmet, but either way, these homemade pizzas can be easily thrown together using everyday pantry staples that you probably already have in the kitchen.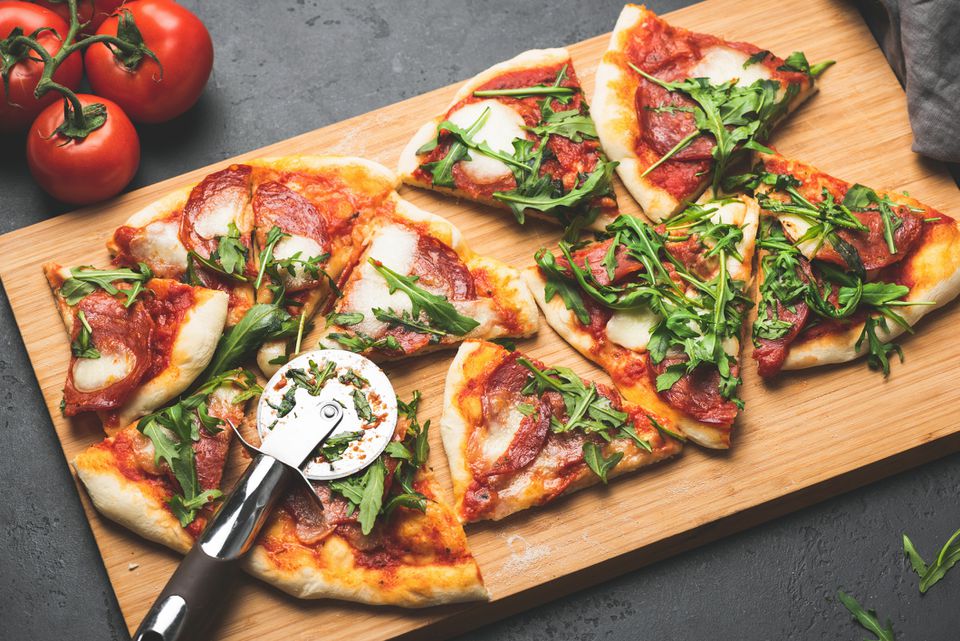 HOMEMADE PIZZA TOPPING IDEAS
There can be endless homemade pizza topping options, these are some of our favourites:
Bacon & egg
Bacon, onion, potato & spinach
Beef mince, red onion, mozzarella & BBQ sauce
Ham, pineapple & cheese
Ham, mushroom & rocket
Chicken, pesto, goat's cheese & sun-dried tomato
Chicken, cheese, spinach, tomato, mushroom, shallots
Salami & mozzarella
Salami, ham, bacon, onion & BBQ sauce
Salmon, dill, rocket, capers, onion & yoghurt
Spinach, olives, mushrooms, capsicum, oregano, tomato & feta
Tomato, oregano, basil & mozzarella
Hummus, capsicum, mushroom & zucchini
Potato, mozzarella, rosemary, thyme & tomato
Pesto, tomato, cheese, rocket
Potato, kale, onion & cheese
HOMEMADE PIZZA DOUGH
Nothing beats homemade pizza dough if you have the time to make it. It's budget-friendly, fun to roll out with the kids and as you can control the ingredients you can make it as healthy as you like. I have included regular, thermomix and no wait recipes! View the homemade pizza dough recipes here.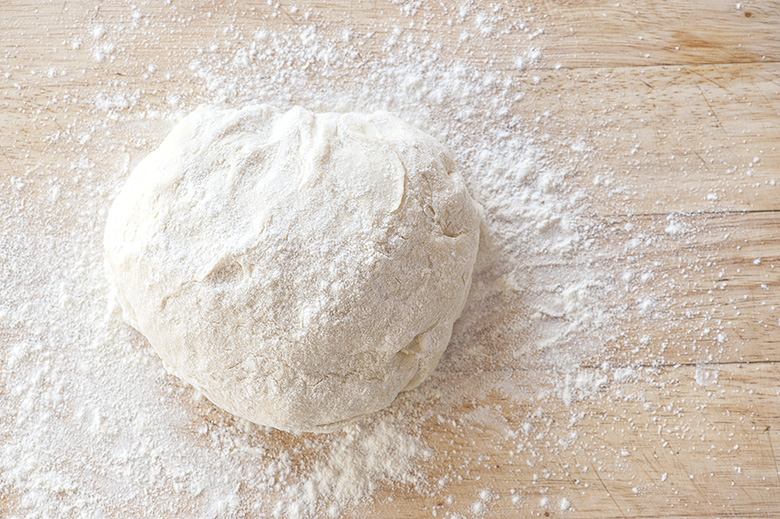 HOMEMADE PIZZA RECIPES
KID-FRIENDLY PIZZA – a healthy pizza made with whole grain crust, whole cheeses, seasoned tomato sauce and loads of optional extra fresh veggies.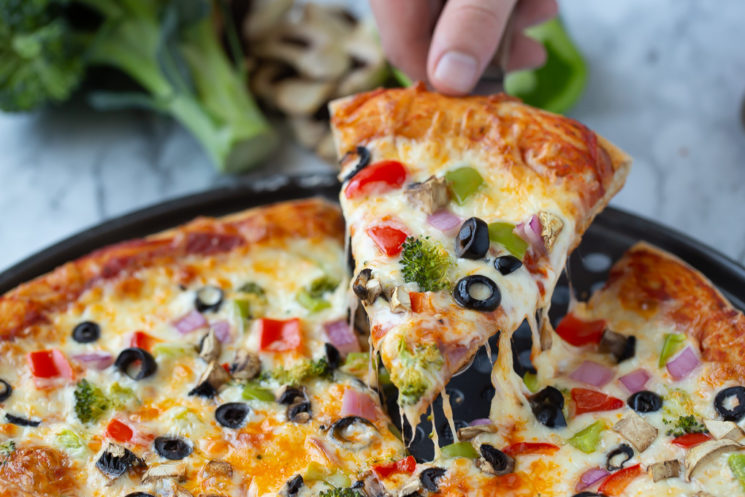 PROSCIUTTO, BOCCONCINI & ROCKET – It's seriously the best thing ever. Yep, it's a prosciutto, bocconcini and rocket pizza. If you've ever had it before, you'll know what I mean…. AMAZING!!!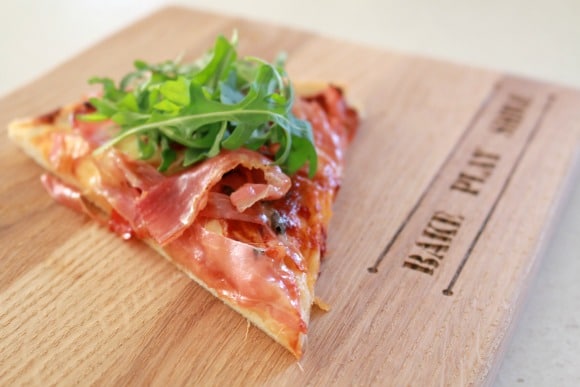 MIDDLE EASTERN SPICED LAMB – Need a really easy idea for dinner? You can't go past this spiced lamb pizza, which uses Lebanese bread as its base.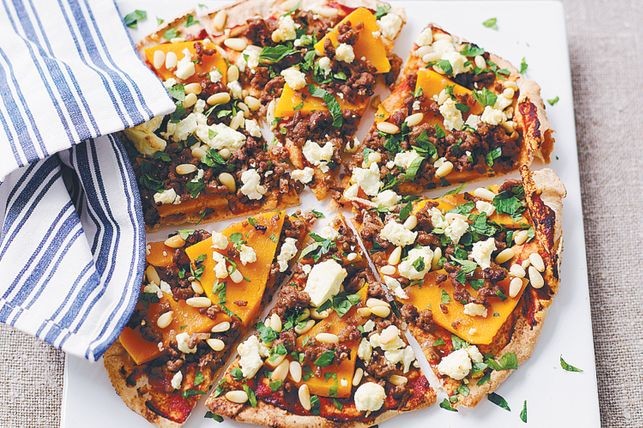 POTATO, BACON & ROSEMARY – This gourmet pizza is delicious. With lots of truffle oil on top… Tell me you're drooling like me? If the dough still frightens you – even though this is a foolproof recipe – just buy the pre-made stuff at the grocery store!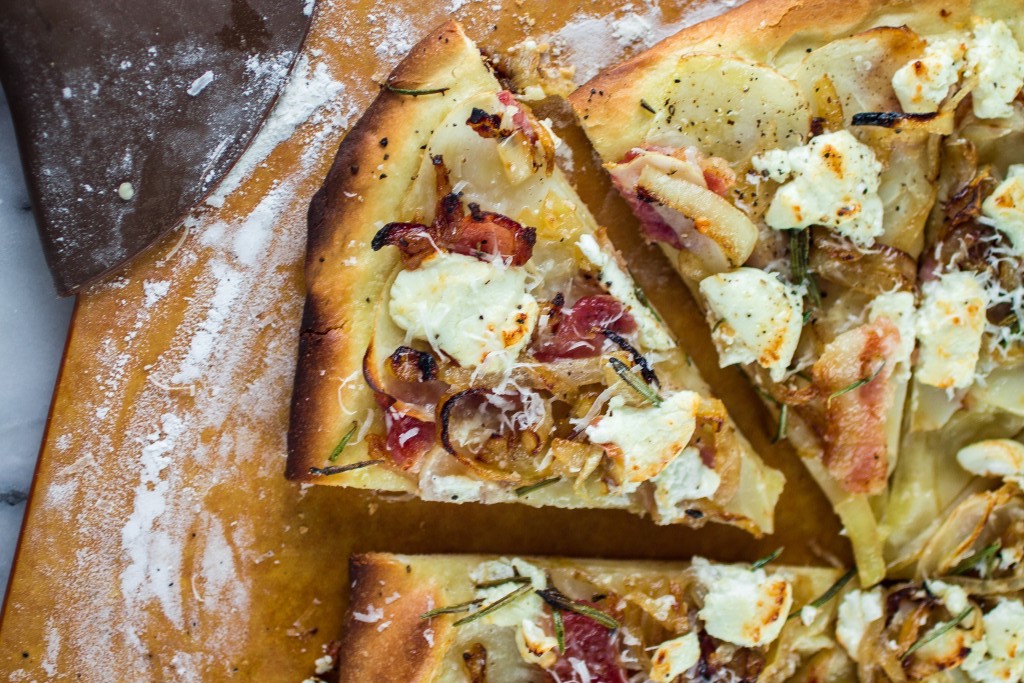 CHORIZO & SALAMI PIZZA – A delicious meaty pizza, Chorizo & Salami Pizza is a great Friday night dinner to have with the family.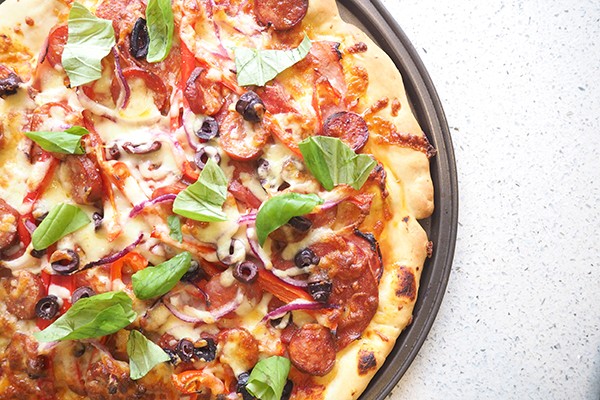 BBQ CHICKEN – Thick style homemade pizza crust topped with sweet BBQ sauce, chopped chicken, onions, coriander, and tons of cheese. Your soon-to-be favourite pizza!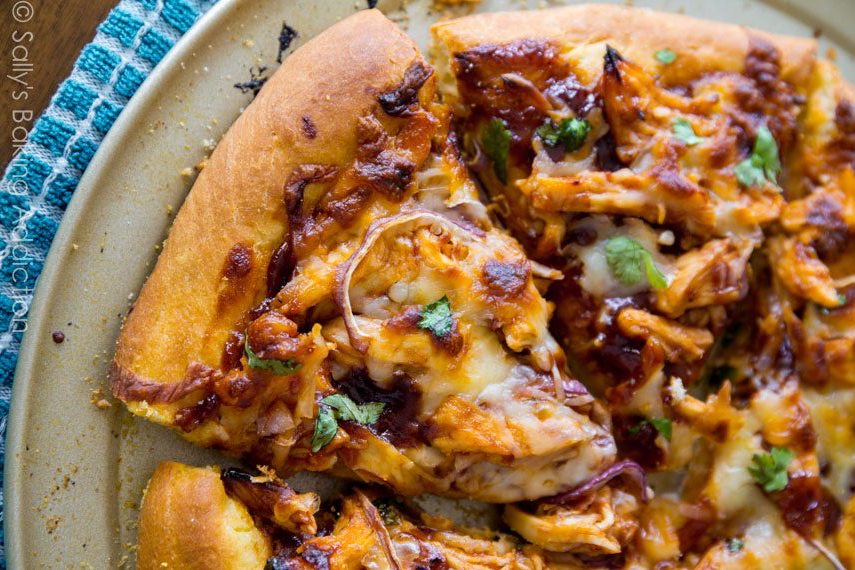 CHICKEN PESTO – The absolutely perfect weeknight meal that comes together in minutes! Use leftover rotisserie chicken, fresh tomatoes, pesto and cheese!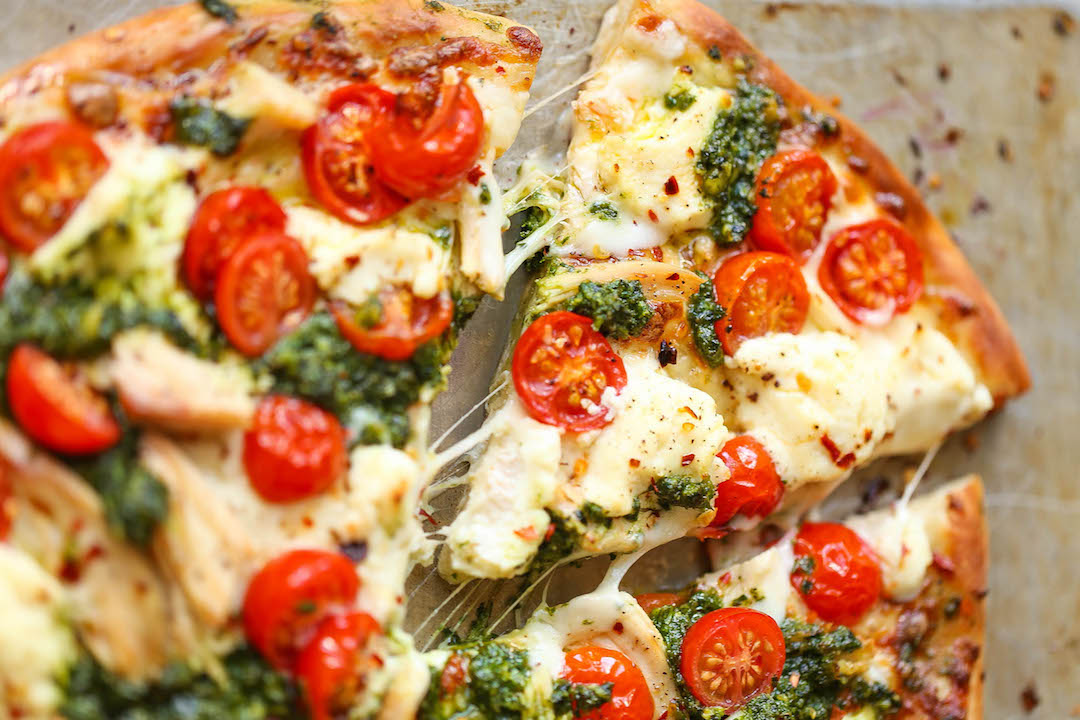 SMOKED SALMON AND AVOCADO – So cheesy and so full of healthy, good-for-you-stuff. This pizza is the bomb!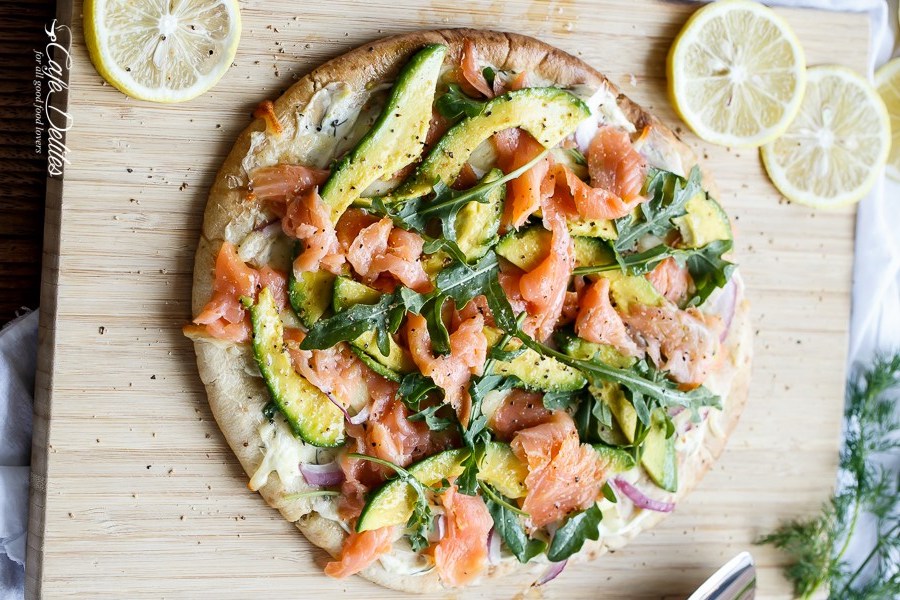 TANDOORI CHICKEN – Combine Indian and Italian with this tandoori chicken pizza recipe.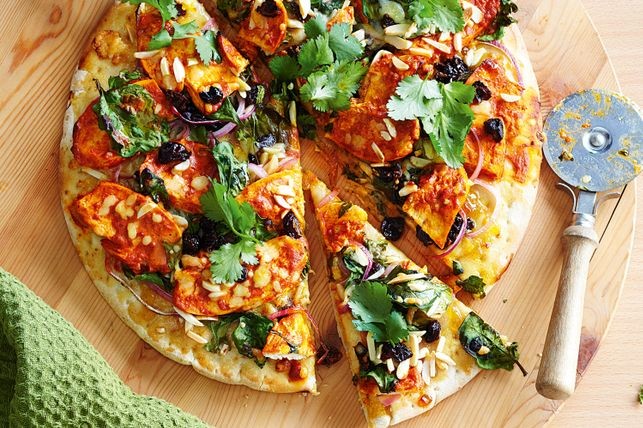 MEAT LOVERS – Homemade thin crust pizza, topped off with two types of cheese, bacon, ham, pepperoni and hot sausage! A must make for meat lovers.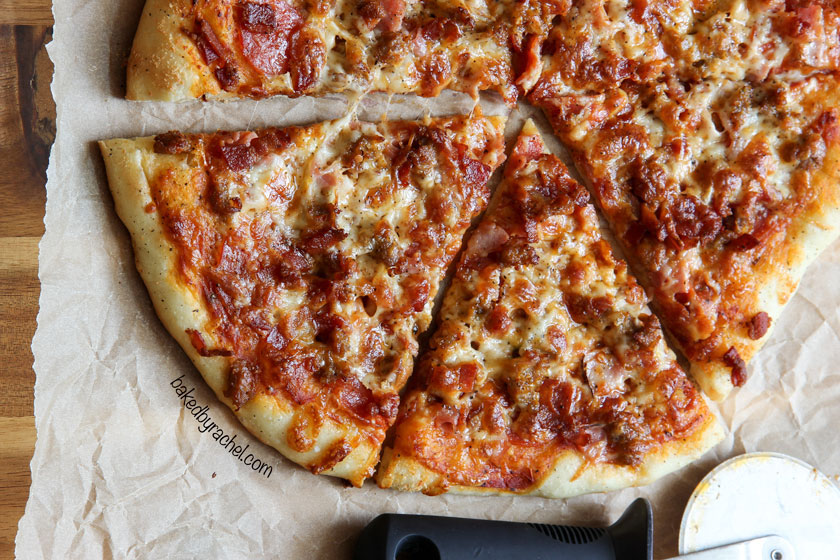 ROASTED VEGETABLE & FETA PIZZA – This easy pizza creates a delicious feast suitable for vegetarians.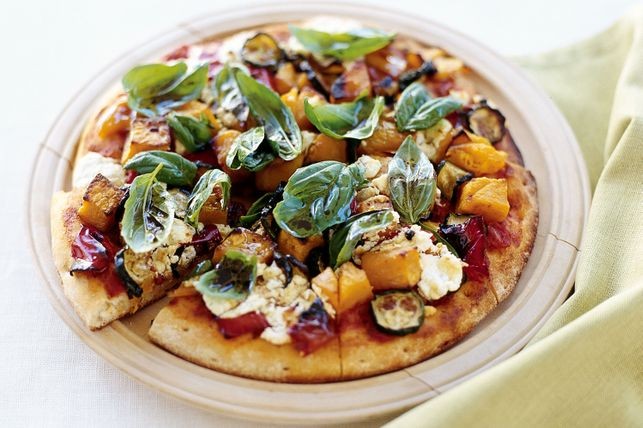 MARGHERITA – I believe that this is the best margherita pizza that you'll be able to make in your own kitchen, with a standard oven, with normal everyday ingredients (no fancy flours required), and without preparing an incredibly time-intensive pizza dough days in advance.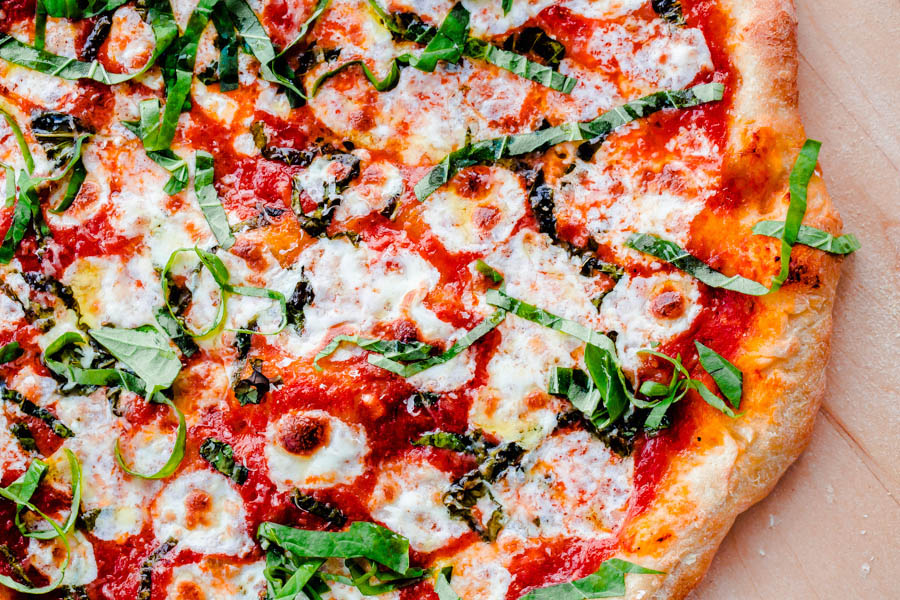 SPICY CHILLI BEAN AND BEEF – These pizzas are so easy and quick to prepare. Use a store-bought barbecue chicken to reduce preparation times even more!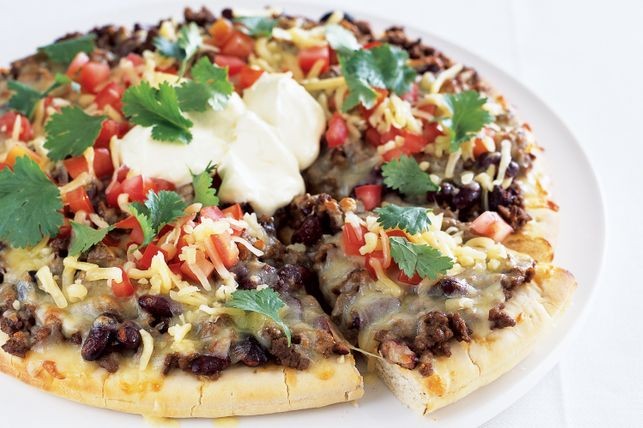 HAWAIIAN – Classic Hawaiian Pizza is a staple on our Friday nights. This crowd-pleasing recipe starts with a fluffy homemade pizza crust and is finished with a sprinkle of crisp bacon. It's love at first bite.

Looking For More Family Cooking Ideas?
My Lunch Box Recipe Cookbook is a great resource for easy freezer-friendly recipes (which means they can be baked in bulk and stored in the freezer for months!) that can be created with the kids.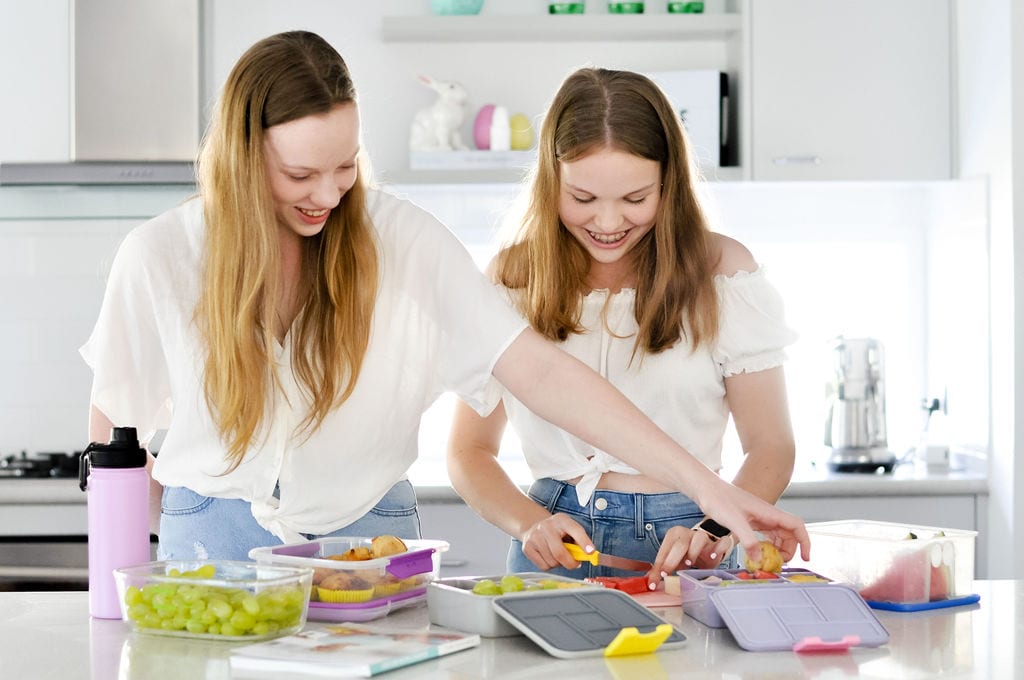 READ MORE: My Weekly Meal Plans
Thinking ahead and meal planning for yourself and your family is a good way to get organised and reduce stress. I include some of my favourite recipes, tips and tricks for meal planning in my weekly meal plan guides.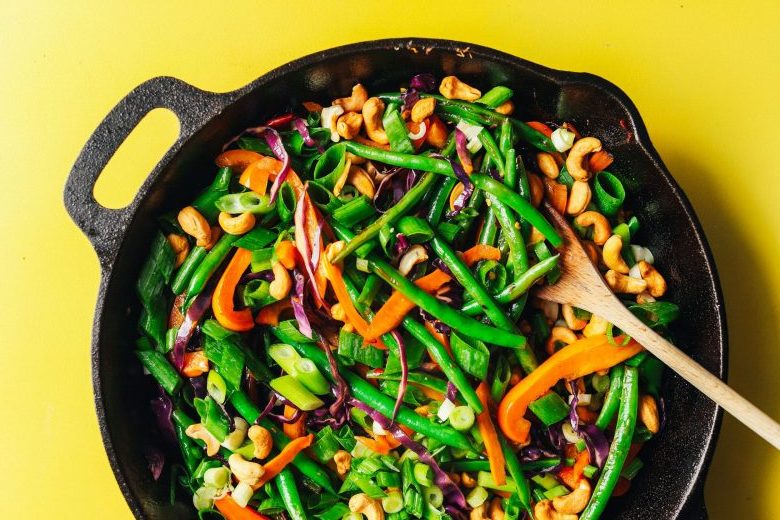 WHAT IS YOUR FAVOURITE PIZZA TOPPING?
---
Pin this image below to Pinterest!