Easy tips for freezing old overripe bananas so you can use them to bake the most delicious banana cakes, muffins, and banana bread recipes.
The next time you find overripe bananas in your fruit basket place them in the freezer and use them for baking. Soft, overripe bananas are the best to bake with, and they can be frozen for several months before being thawed to make cakes, bread, and muffins.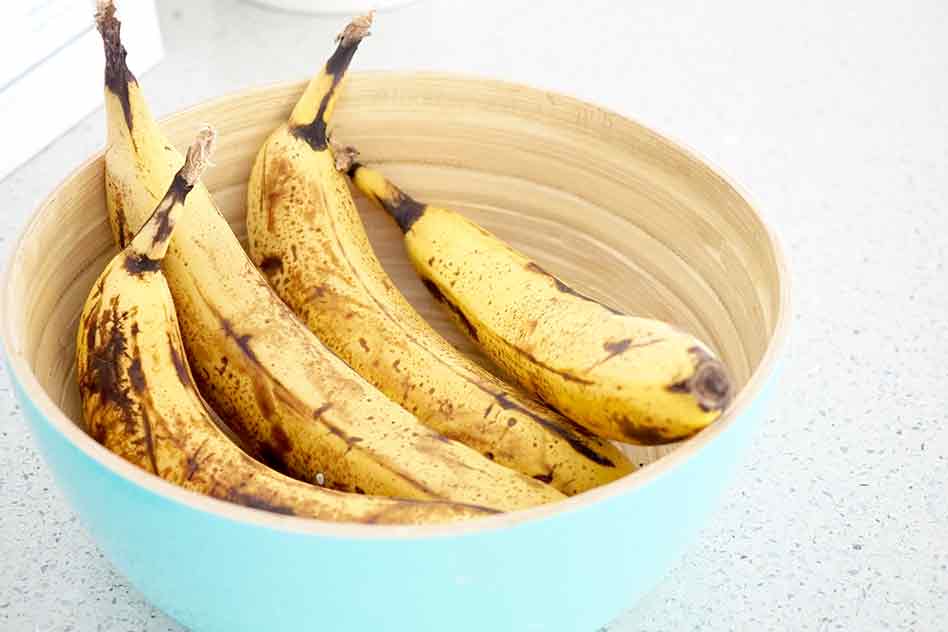 I shared my Banana Weet-bix Muffins recipe a while back and mentioned that I baked these muffins because I needed to use up a few bananas I had in the freezer. Quite a few readers mentioned they had no idea you could freeze bananas. My kids love bananas, however there are times when I purchase too many, they go soft, and then the kids refuse to eat them. Rather than waste them, I cook with them – soft, over ripe bananas are the best to bake with! If you don't have time to bake though, freezing them until you're ready is the next best thing!
A Few Ways You Can Freeze Bananas:
1. Whole with the peel on.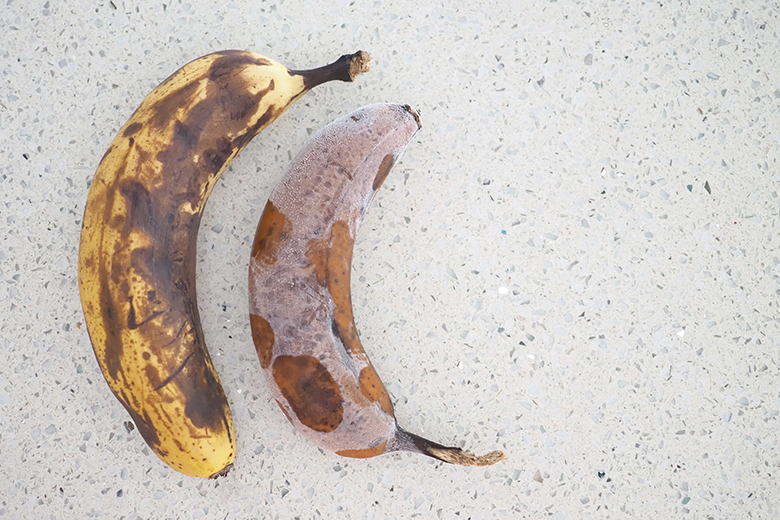 2. Whole with the peel off. Place in a freezer/ziplock bag to prevent freezer burn. They may turn brown, but this can be prevented by brushing them with lemon juice.
3. Peeled and sliced. Place in reusable silicone freezer bag (check out these Stasher bags here – I love them!), a freeze-able container or ziplock bag and use for smoothies. Again they may go brown, so brush them with lemon juice if you want to avoid this.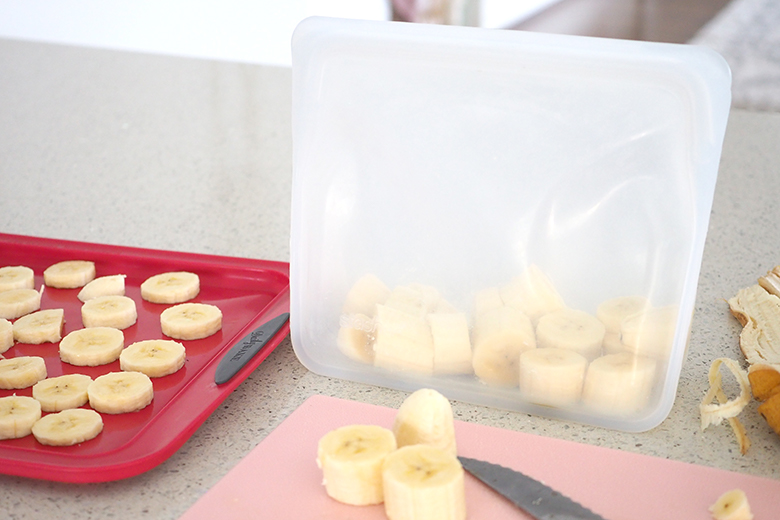 How To Use Frozen Bananas With The Skin On:
Place in freezer with peel still on.

On the day you'd like to use them in a recipe, leave them on the bench to thaw for approx. 2 hours.
If you don't have time for them to thaw, defrost them in microwave for a few minutes on medium.
Once thawed remove peel, add banana to a bowl and mash.
Note:  
The peel with go brown in the freezer as you can see in the picture above.

When thawed and peeled bananas will be an opaque brown, but trust me, whilst they don't look the best they are still very tasty in a recipe that requires bananas.
I rarely use fresh bananas in my recipes because I always have a stock of them in the freezer.
A Tasty Banana-Freezer Snack!
These Banana Peanut Butter Drops are so easy to make, and make a great afternoon snack for the kids!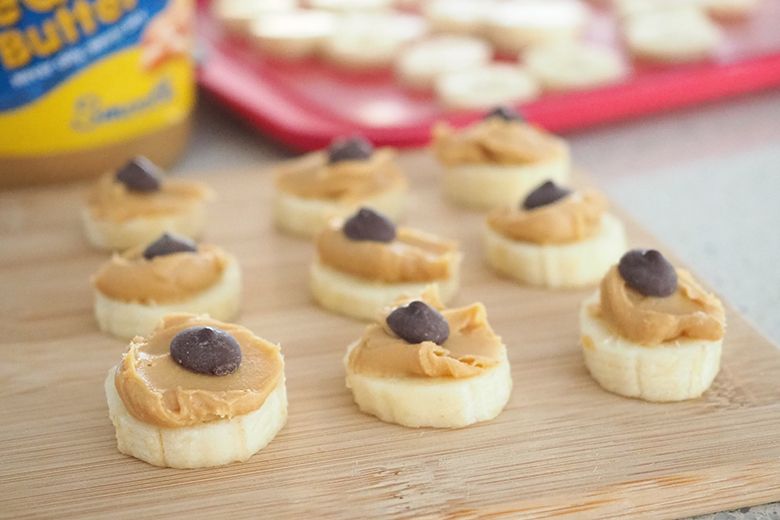 Simply chop up a few bananas and place them on a tray in the freezer for a few hours (I like to use this Silicone Bakeware Baking Tray because the bananas don't stick to it when they freeze). Then pull them out, add a dollop of peanut butter to each one and a chocolate chip – so easy and so yummy!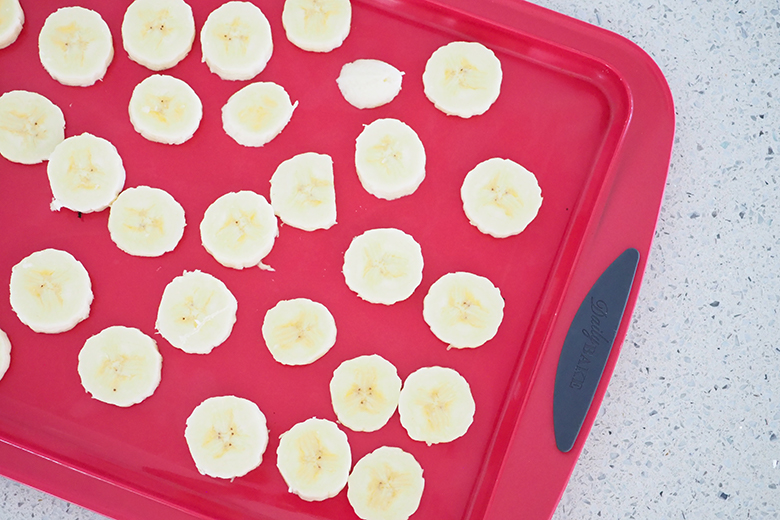 More Yummy Banana Recipes!
Banana and Date Muffins – this recipe packs a punch in the fibre and energy department! A great one to feed to growing kiddies. View recipe here.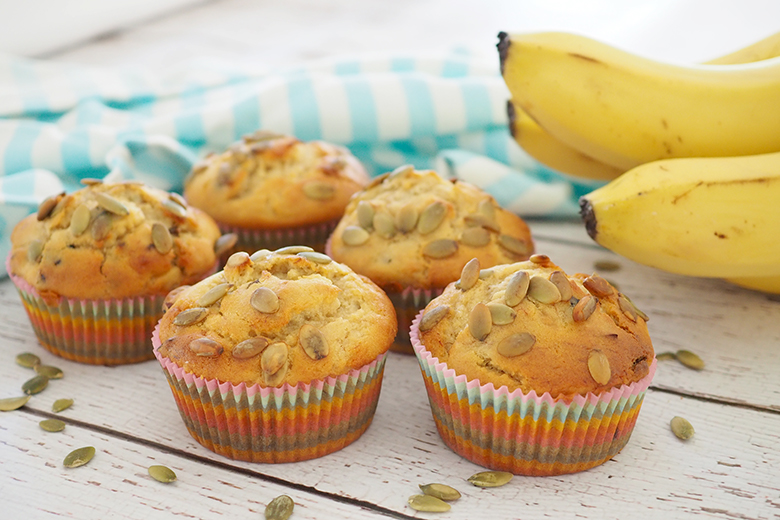 Banana Chocolate Energy Balls – a healthy, delicious and nut-free snack that's perfect for the kids' school lunchboxes. View recipe here.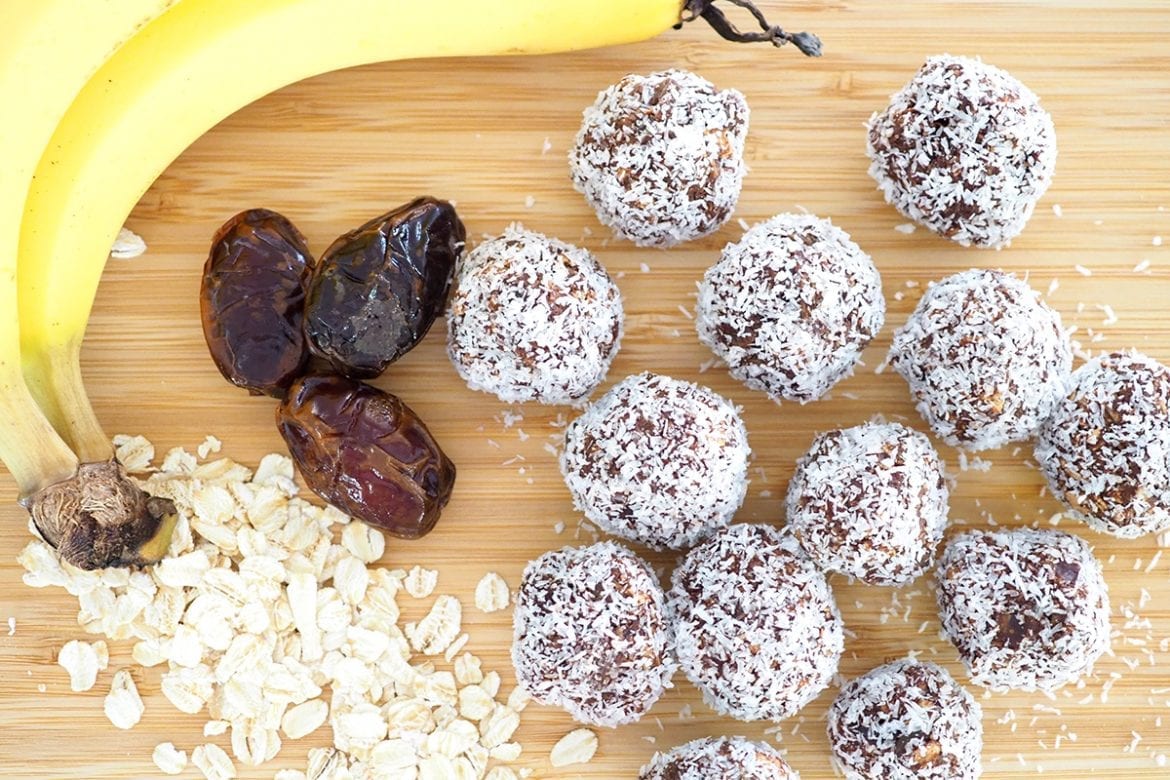 Caramel Banana Cake – this is such a yummy (and very decadent!) cake recipe. View recipe here.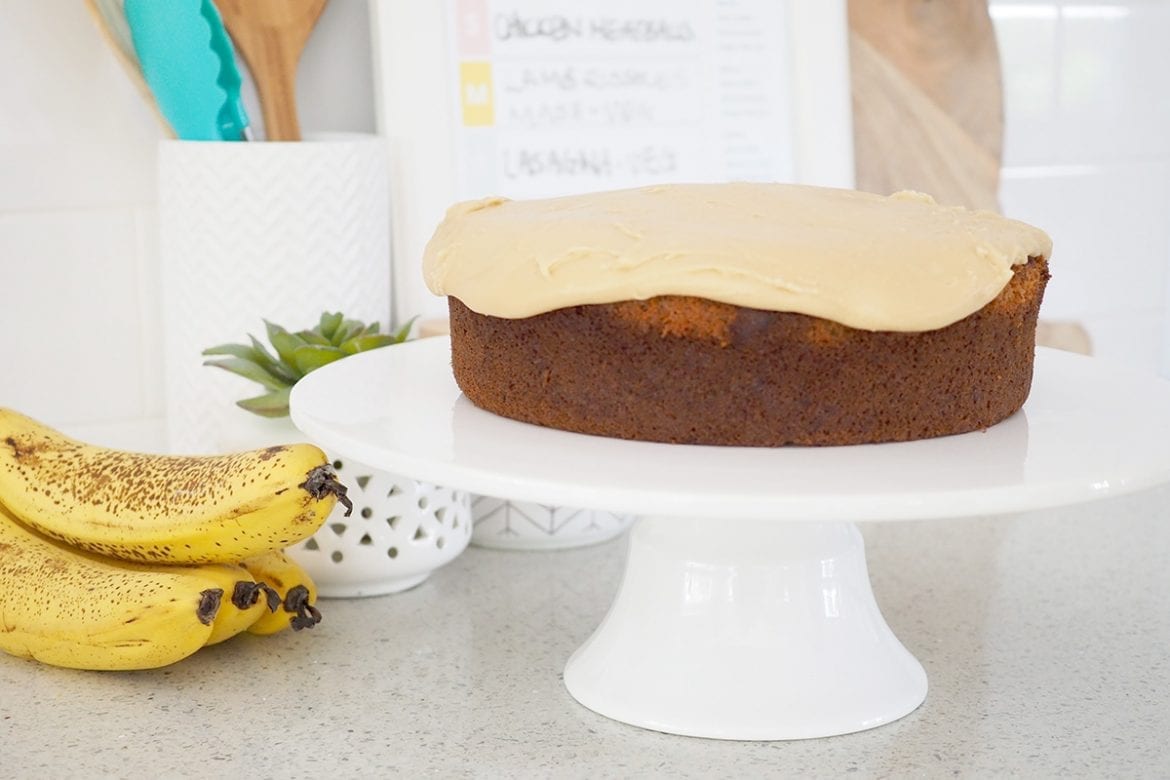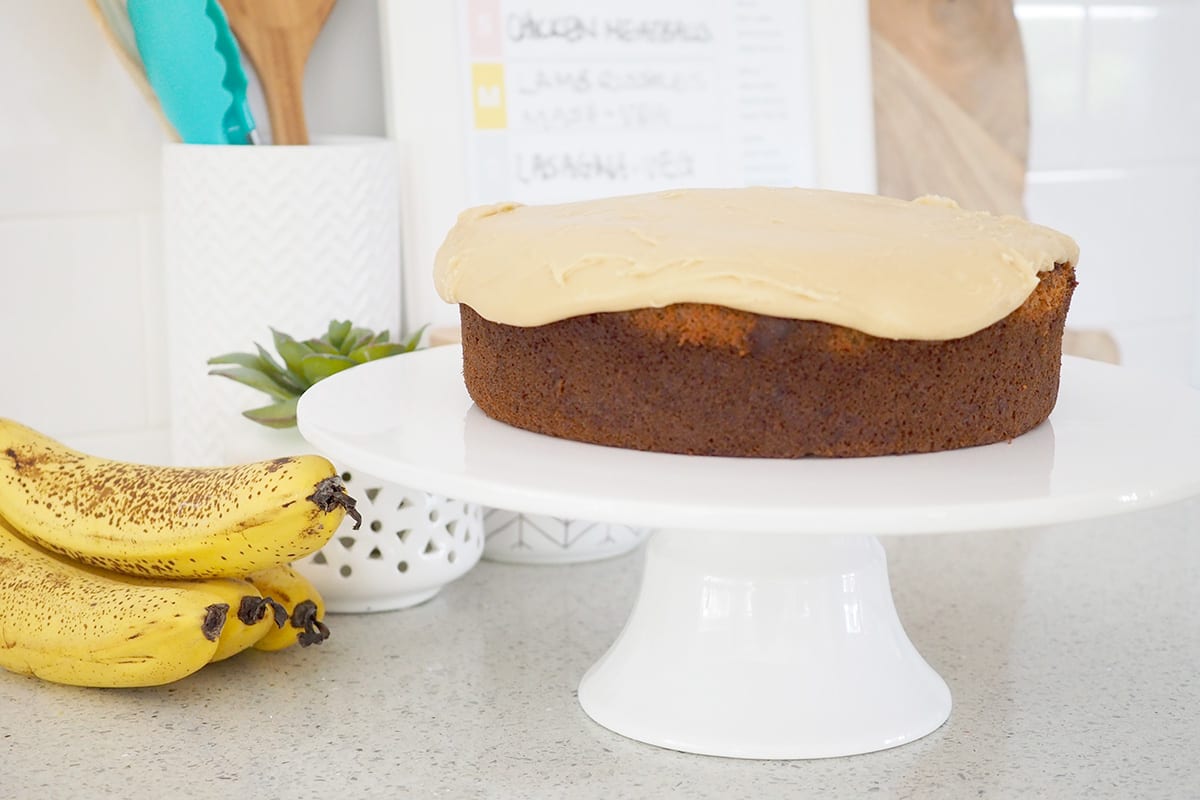 Banana Weet-Bix Muffins – this recipe won't just use up those overripe bananas, but those Weet-Bix crumbs in the bottom of the box too! View recipe here.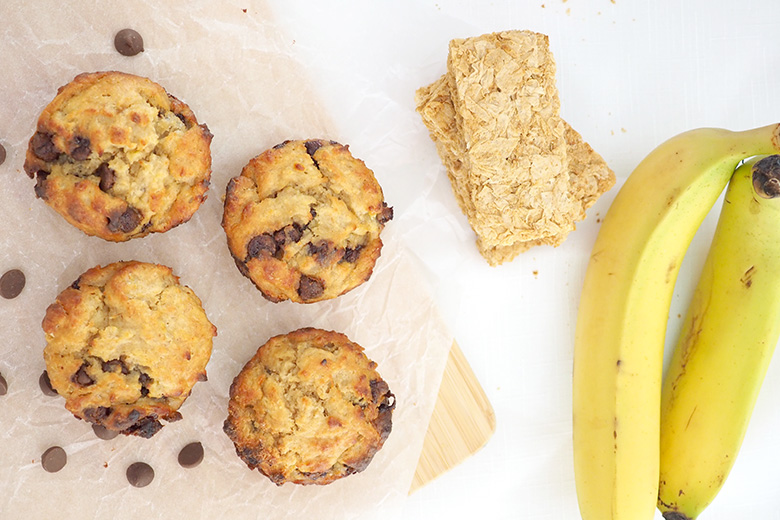 Banana Choc Chip Cookies – these cookies are lovely and soft. They are perfect with a hot cuppa! View the recipe here.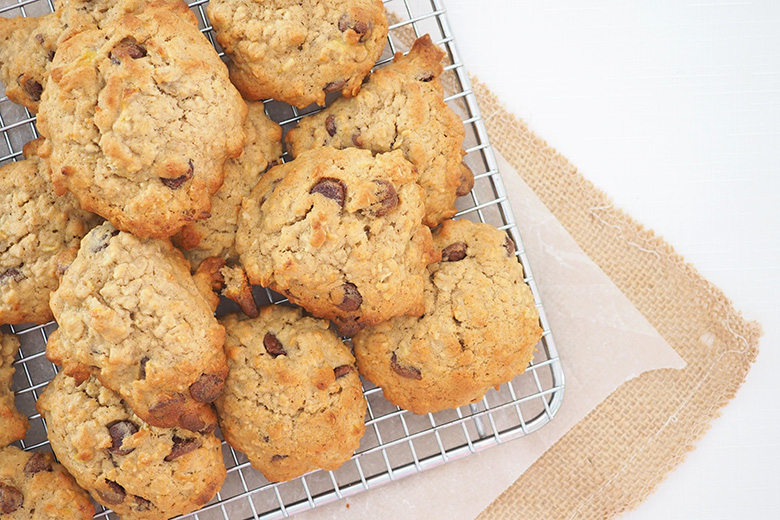 Banana and Maple Syrup Bread – this recipe is really quick and easy – it only takes 10 minutes to prep! View recipe here.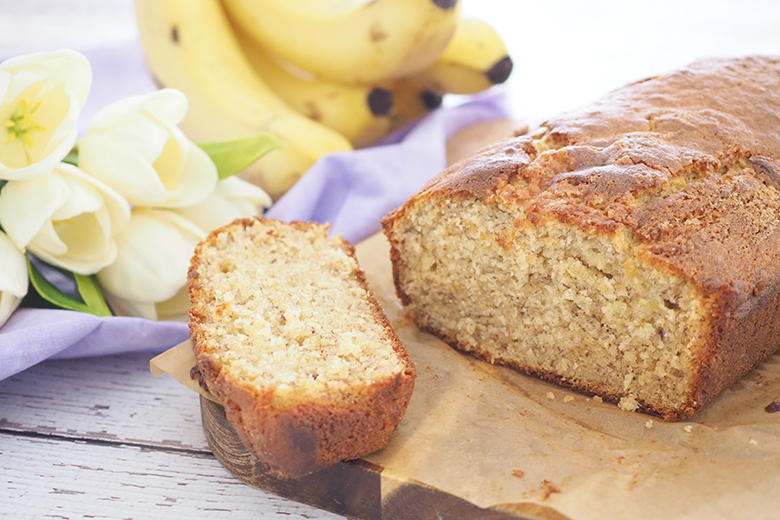 Chocolate Banana Muffins – a quick and easy freezer-friendly muffin recipe that's perfect for an easy after-school snack. View recipe here.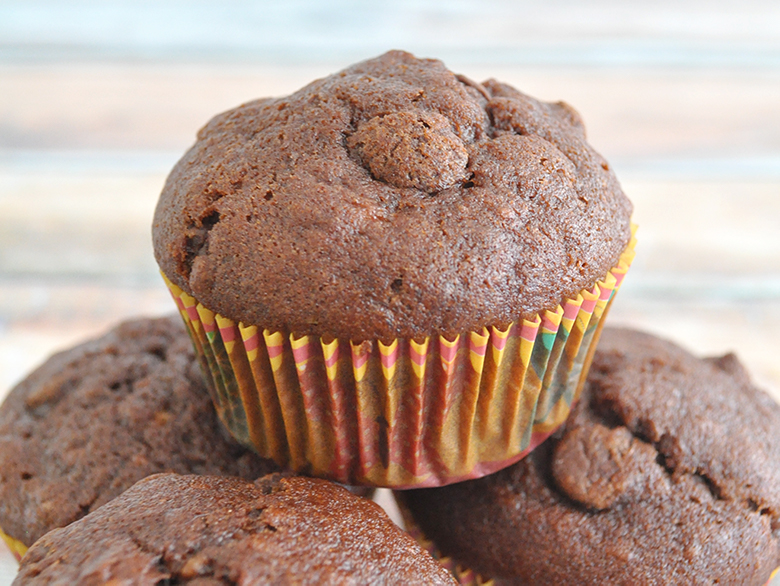 What's your favourite banana recipe?
---
Pin this image below to Pinterest!