Heaps of food fit for a footy final! There's savoury snacks, share platters and tasty treats that'll have your guests coming back for seconds (and thirds!).
Footy finals are nearly upon us, meaning it's the time to bring your fellow footy fiends together for a feast and a little fun. These snacks are perfect for entertaining a crowd whilst watching the game. Whether it's the AFL finals that you're in to, the NRL finals or maybe even union or gridiron – whatever sport your prefer, these food ideas are fit for any footy final! These snacks are also perfect for other occasions, from cricket season to the Melbourne Cup, or even just entertaining friends.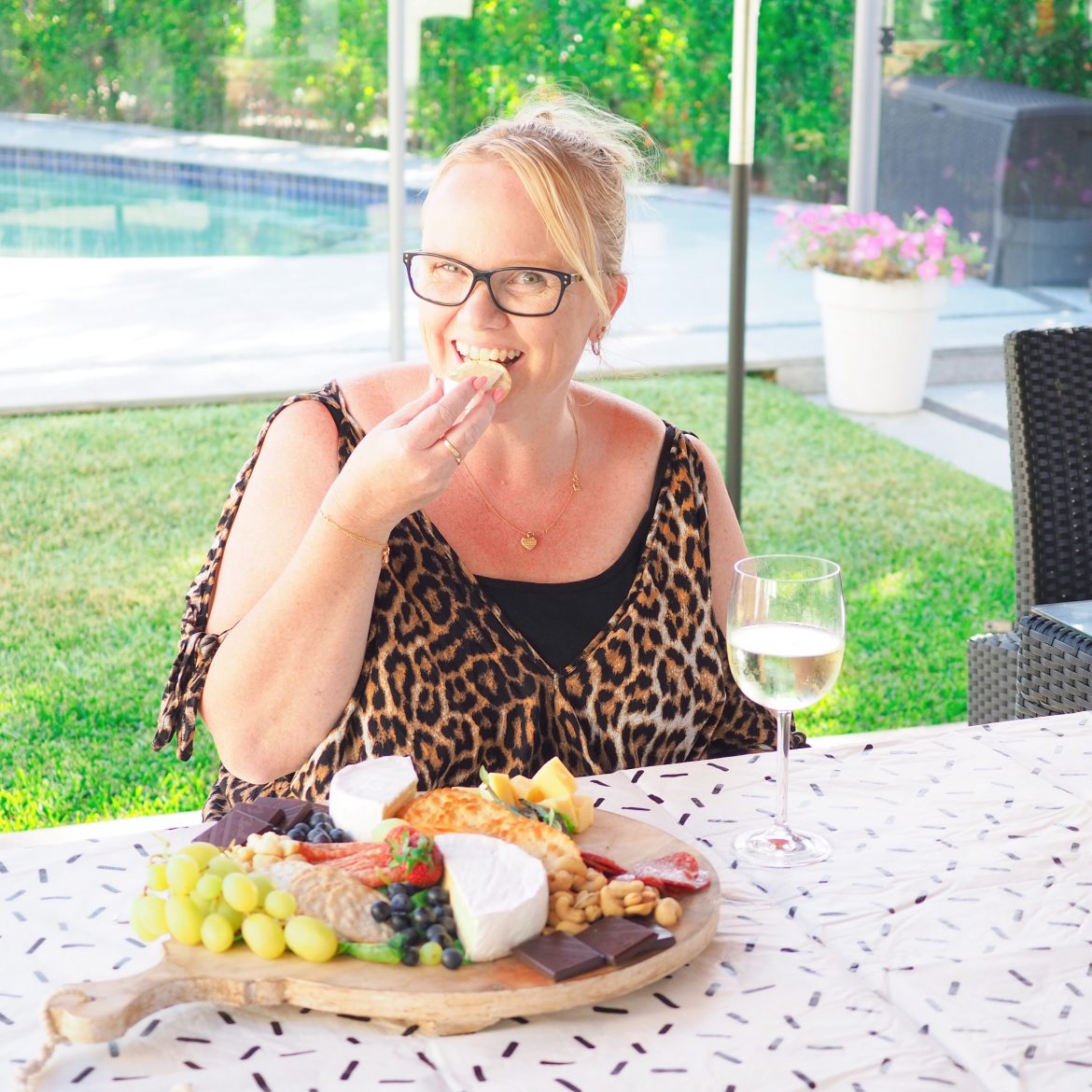 Cheese and Bacon Mini Quiches – These Cheese and Bacon Mini Quiches are really easy to make and fuss-free! The perfect bite-sized treats for a footy final or any entertainment for that matter.
  Find my Cheese and Bacon Mini Quiches recipe here.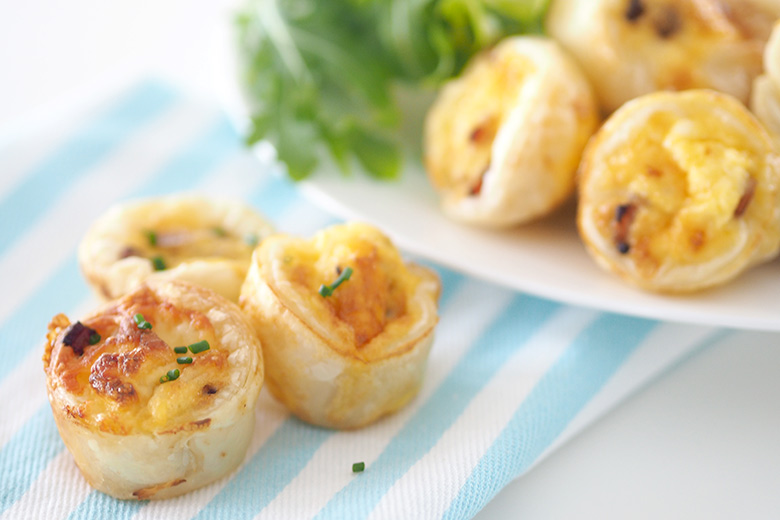 Mexican Layer Dip – Take nachos to another level (and dip for that matter!) with this super yummy, quick and easy-to-make Mexican Layer Dip that includes sour cream, avocado and tasty cheese.
  Find my Mexican Layer Dip recipe here.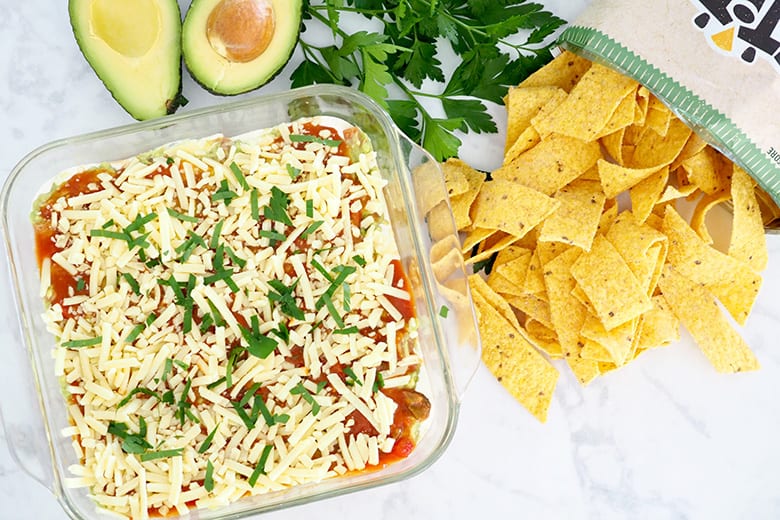 Sausage Rolls – Sausage rolls are great to have on hand for entertaining guests. You can pre-cook them, freeze them, and then just chuck them into the oven to warm them back up!
  Find my Homemade Beef & Vegetable Sausage Rolls recipe here.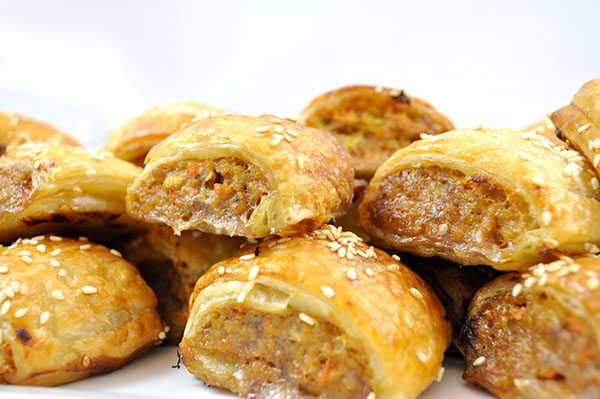 Bacon and Onion Dip – Who doesn't love crackers and dip when watching the footy?! This recipe is incredibly easy and delicious, plus it only takes a few minutes to prepare.
  Find my Bacon and Onion Dip recipe here.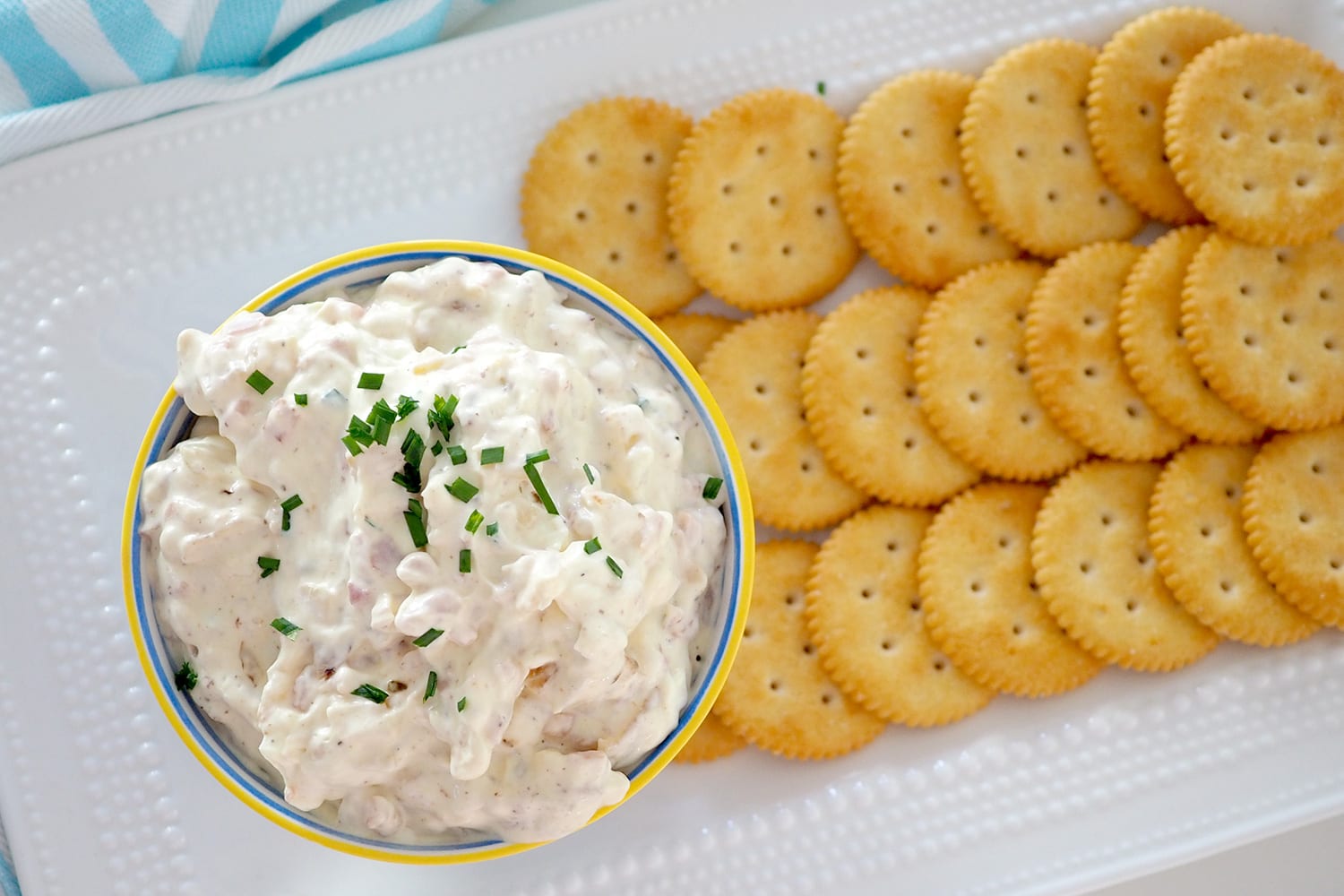 Cob Loaf – This Cheese and Bacon Cob Loaf Dips is always a crowd pleaser. What I like most about this recipe is the dip is hot which melts the cheese! Plus it can feed a hungry crowd well by adding an extra french bread stick.
  Find my Cheese and Bacon cob loaf recipe here.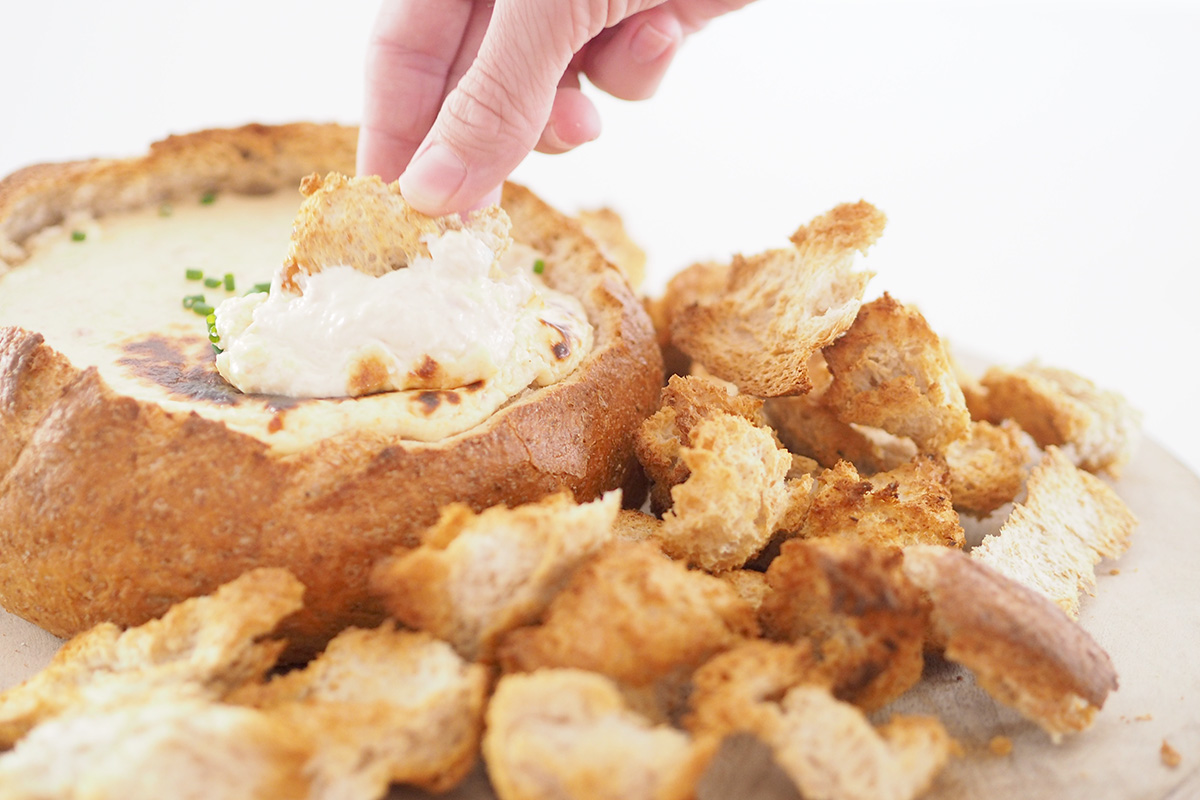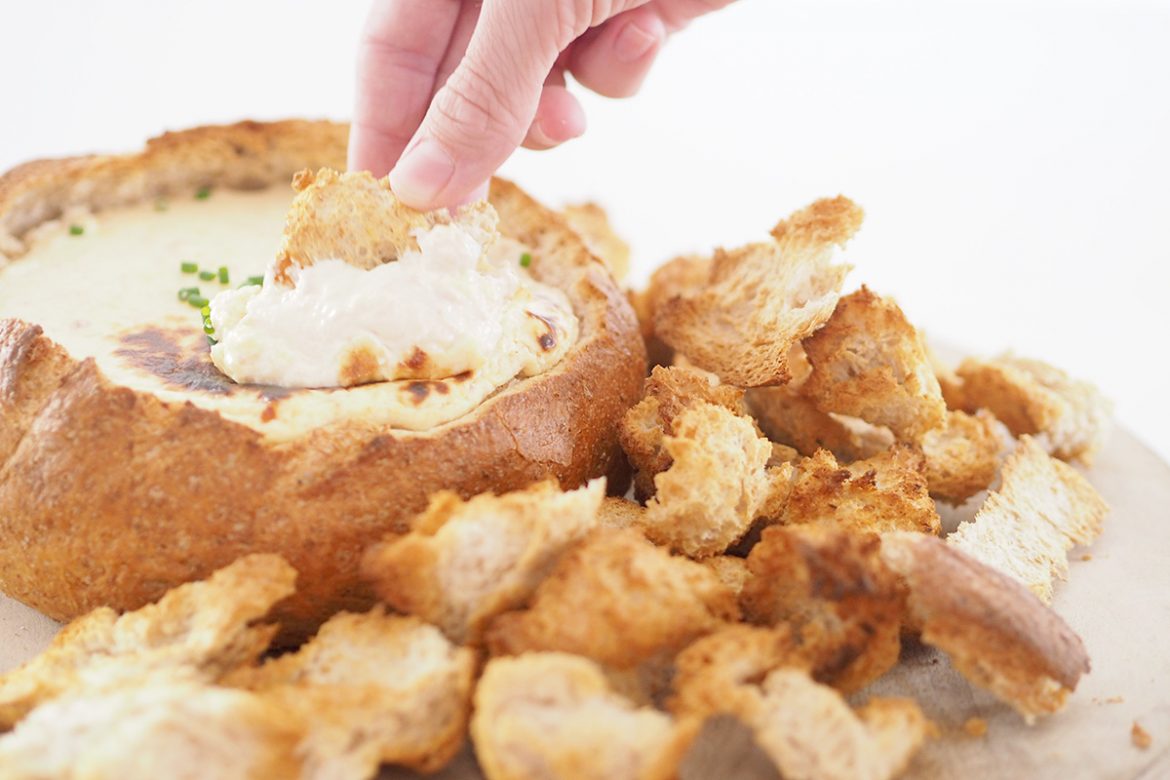 Veg sticks and dip – I don't like to eat celery or carrots without a dip, and my kids are the same. I make a big batch up and put it in the fridge next to our cut-up vegetables. It's also perfect for family barbecues or footy finals night!
  Find my Creamy Curry Dip recipe here.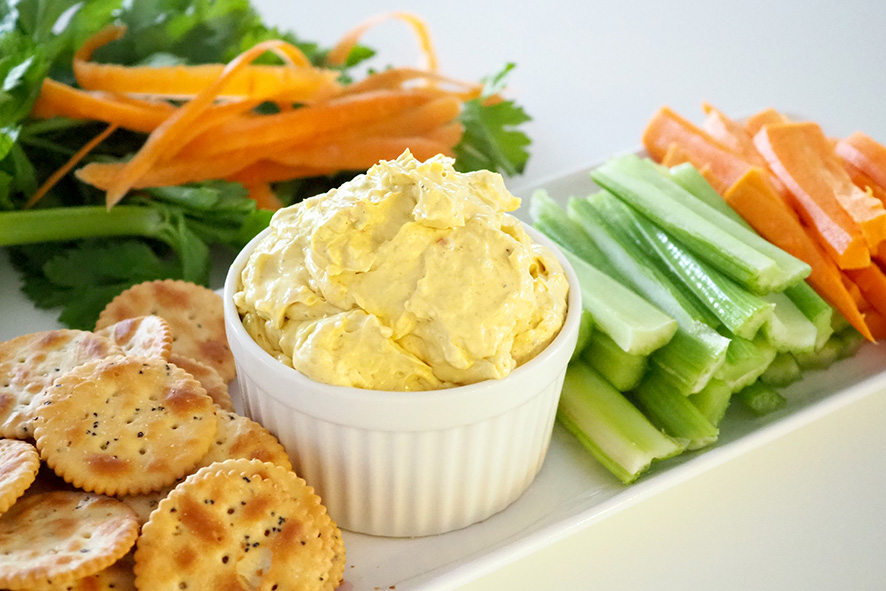 Pizza Dough – Make your own pizza dough from scratch! It's super easy and a very cost effective way to feed a crowd. You can then make your pizzas big, small, or anywhere in between.
  Find my Pizza Dough recipe here.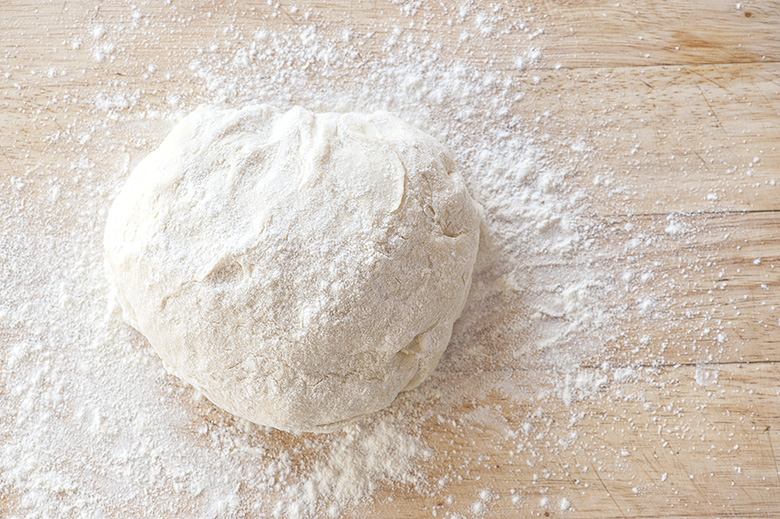 Pizza – Homemade Pizza's are always a hit at our house. Making a few big pizzas and slicing them up is the quickest way to feed a lot of footy friends. Make a few using a variety of different topping ideas.
  Find my Chorizo and Salami Pizza topping recipe here.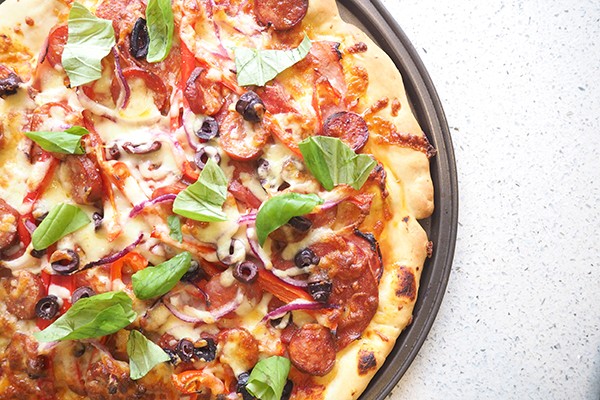 Mini Pizzas – If you're wanting an even quicker way to whip up some pizzas, check out my 2 ingredient base recipe which is perfect for creating those bite sized mini pizzas that we all love.
  Find my 2 Ingredient Pizza Base recipe here.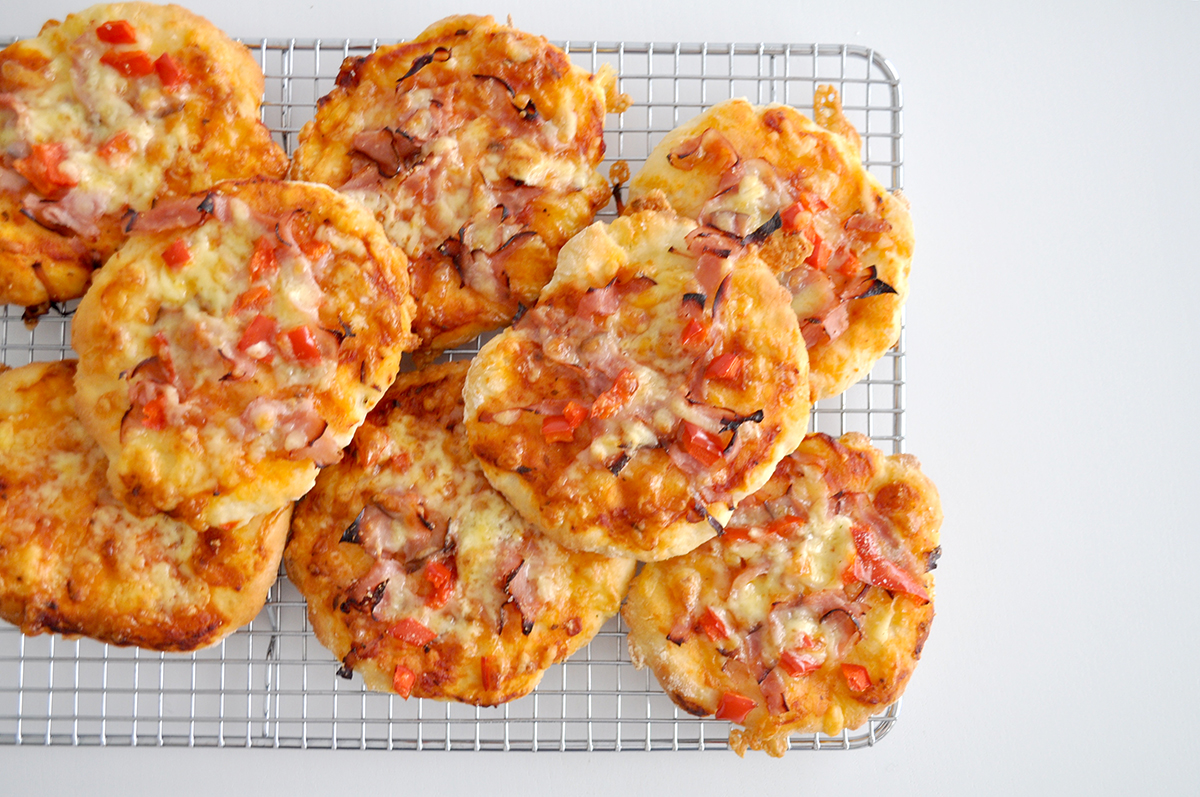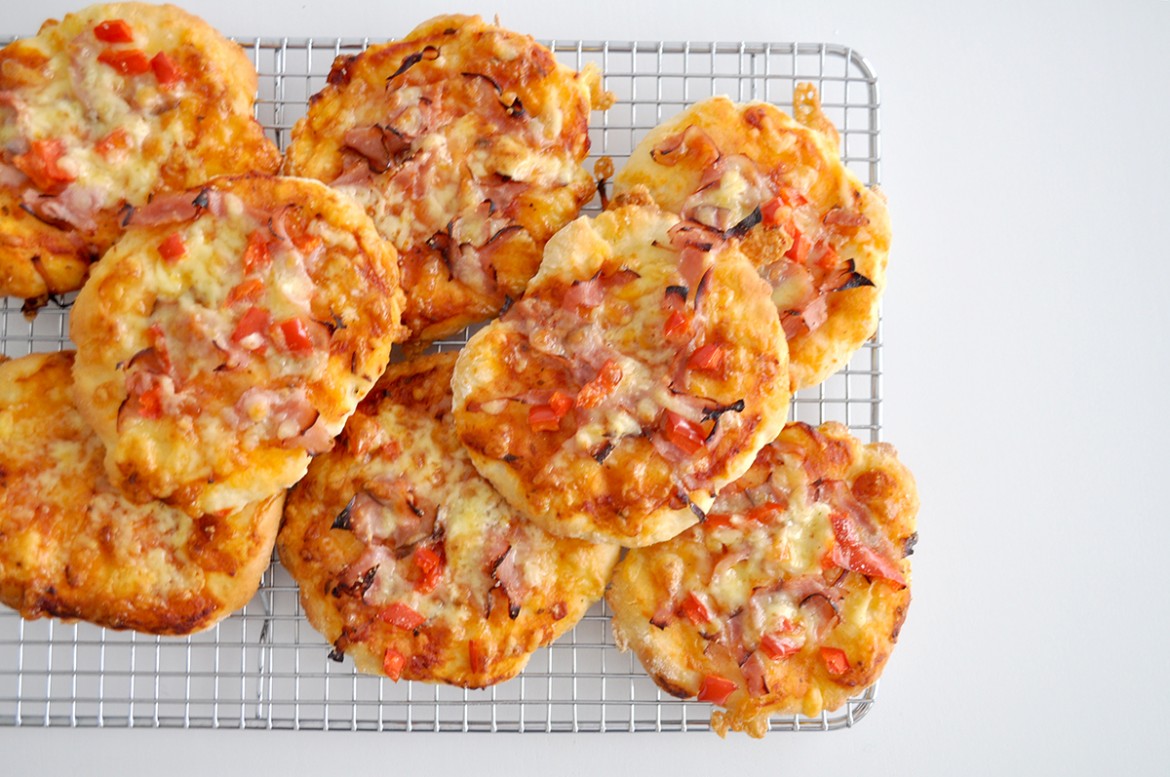 Smoked Salmon Dip – Don't be fooled into thinking that a store bought dip is quicker than a homemade one! I could make this dip in the time it takes to drive to the supermarket to buy one – plus it tastes heaps better!
  Find my Smoked Salmon Dip recipe here.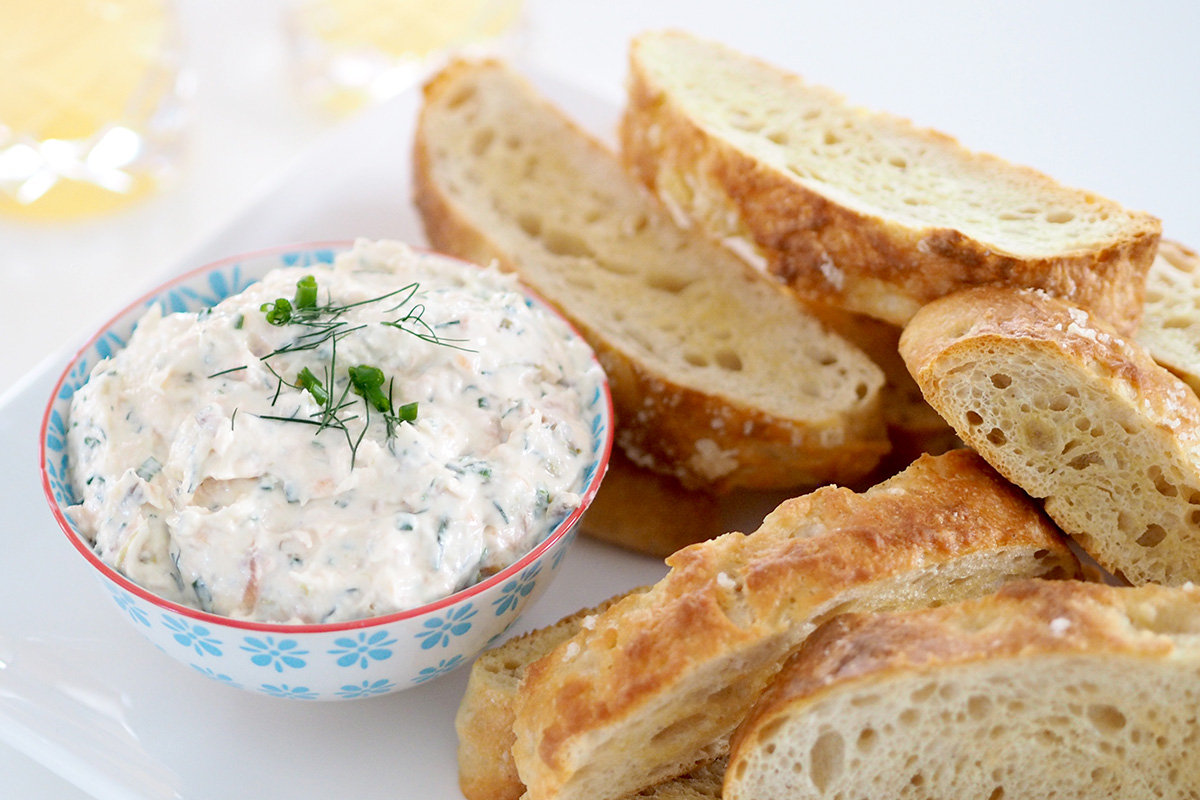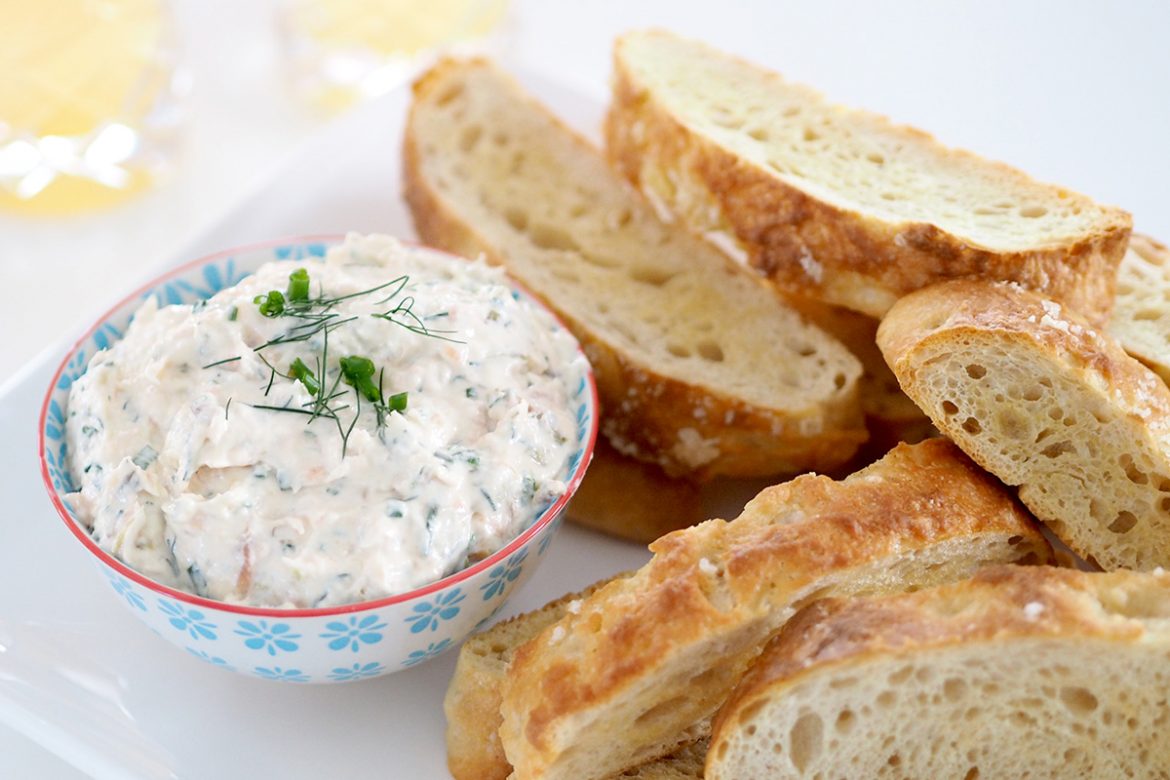 Mini Beef and Vegetable Mince Pies – This recipe is very versatile. Keep it simple with just beef mince, or add a little something extra with carrot, celery, zucchini or capsicum. These pies are the perfect bite-sized snack to accompany your footy feast.
  Find my Mini Beef and Vegetable Mince Pies recipe here.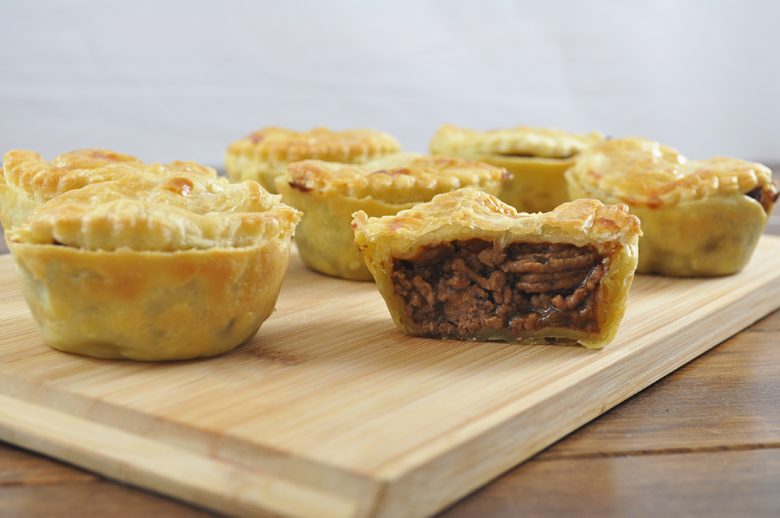 Cheese Platter – Platters are a fantastic way to feed the tribe at our backyard celebrations. Cheese is the star of the show for my platters. I start by placing the cheese on my board, then work my way around with meats, dips, fruit, nuts and choc pieces.
  See my tips on how to make a great cheese platter here.

Chocolate and Almond Brownies – Don't forget the sweet tasty treats too! These brownies are deliciously soft, rich, and will be having your guests coming back for seconds (and thirds!).
  Find my Chocolate Almond Brownies recipe here.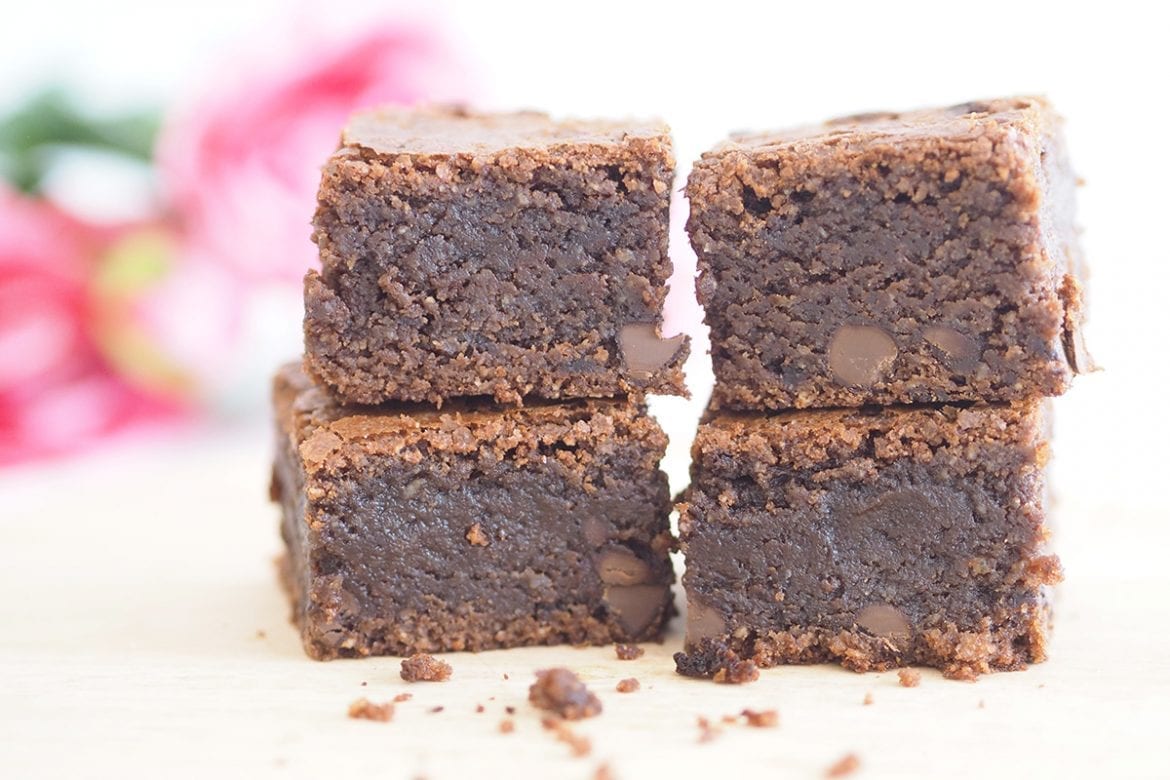 Cinnamon Scrolls – It's no coincidence that this Cinnamon Scroll recipe has been one of the most visited recipes on my blog for over four years now! These scrolls are absolutely delicious!
  Find my Delicious Cinnamon Scrolls recipe here.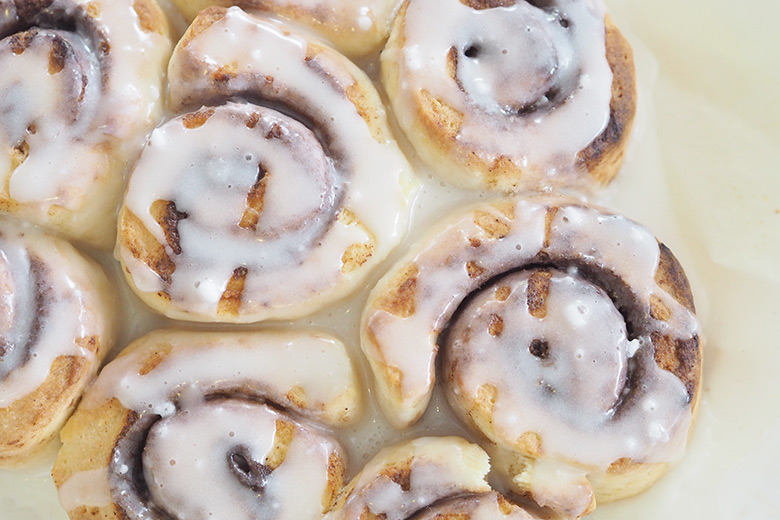 Blueberry Muffins with Crunchy Topping – Soft in the middle, crunchy on top, and super simple to make – what's not to love?! Bake these in the arvo and serve them up toasty warm to your guests.
  Find my Blueberry Muffins with Crunchy Topping recipe here.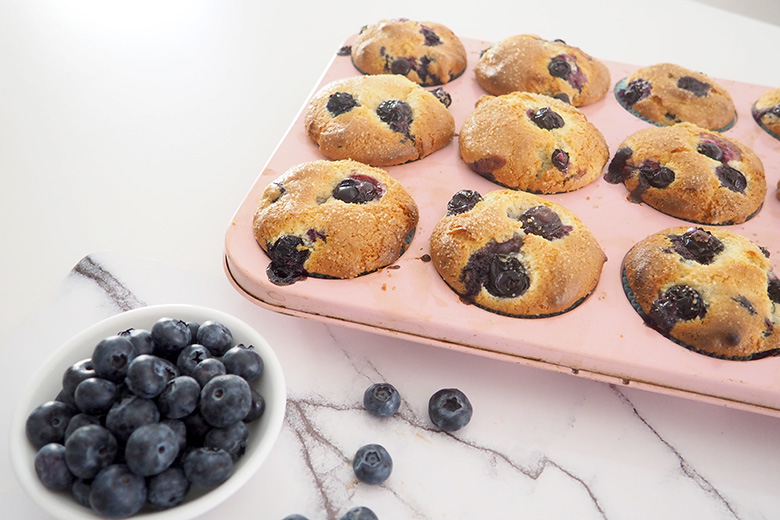 What will you plate up at your footy final celebration?
---
Pin this image below to Pinterest!