I know winter is over and this dish is perfect for those cold nights, but this Tikka Meatball Curry is also a great go-to quick dinner idea too. This is a great and versatile recipe, you can make your own meatballs if you prefer and choose to use chicken, beef or lamb meatballs, whichever your family prefers.  I like to serve this with steamed vegetables and rice to stretch it out a little further.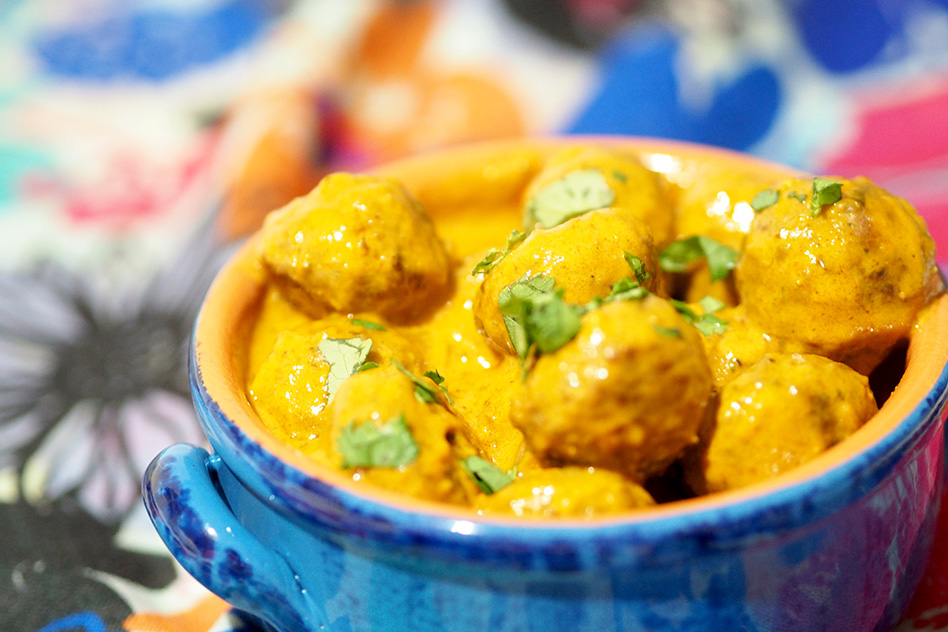 Easy Tikka Meatball Curry

| | | |
| --- | --- | --- |
| Prep Time | Cook Time | Total Time |
| 5 mins | 25 mins | 30 mins |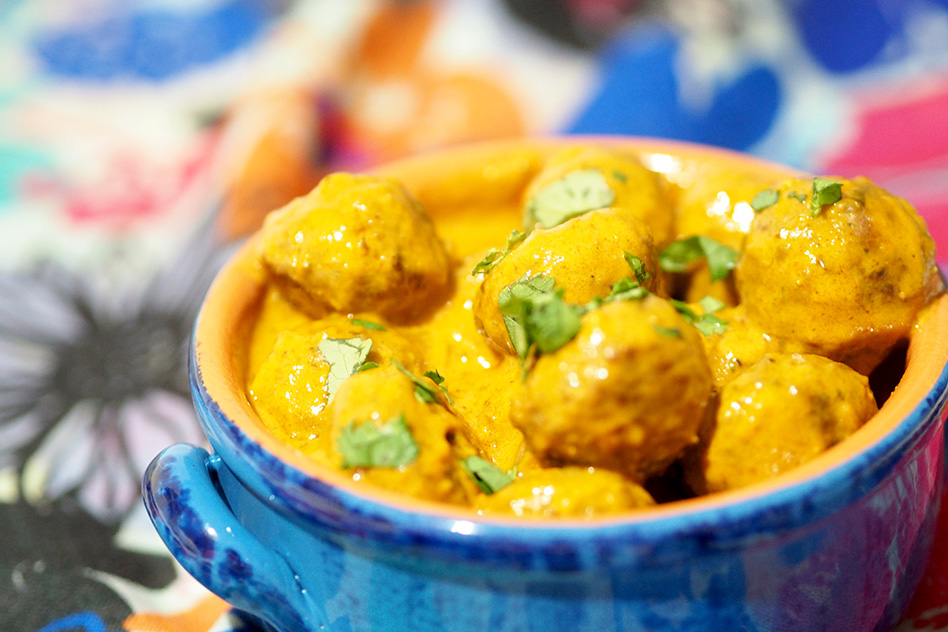 Ingredients
500g pre-made meatballs,
1 onion, thinly sliced
1?4 cup tikka curry paste
400g chickpeas, drained, rinsed
410g tomato puree
1?3 cup water
200ml coconut milk
parsley, to garnish
serve with steamed rice and vegetables
Instructions
Heat a oil in a large saucepan over a medium to high heat.
Add meatballs, cooking for 5 to 8 minutes, or until browned, turning occasionally. Remove from pan.
Add the onion to frying pan, cook for 2 minutes or until golden.
Spoon in curry paste, continue cooking and stirring for a further minute.
Add the chickpeas, tomato puree and water, stirring well to combine.
Place meatballs back into frying pan and bring to the boil. Cover with a lid and simmer for 8-10 minutes, or until meatballs are cooked through.
Pour coconut milk into pan, stirring to mix through. Continue cooking for 2-3 minutes.
Serve with rice and steamed vegetables, sprinkled with parsely.
By Kat – The Organised Housewife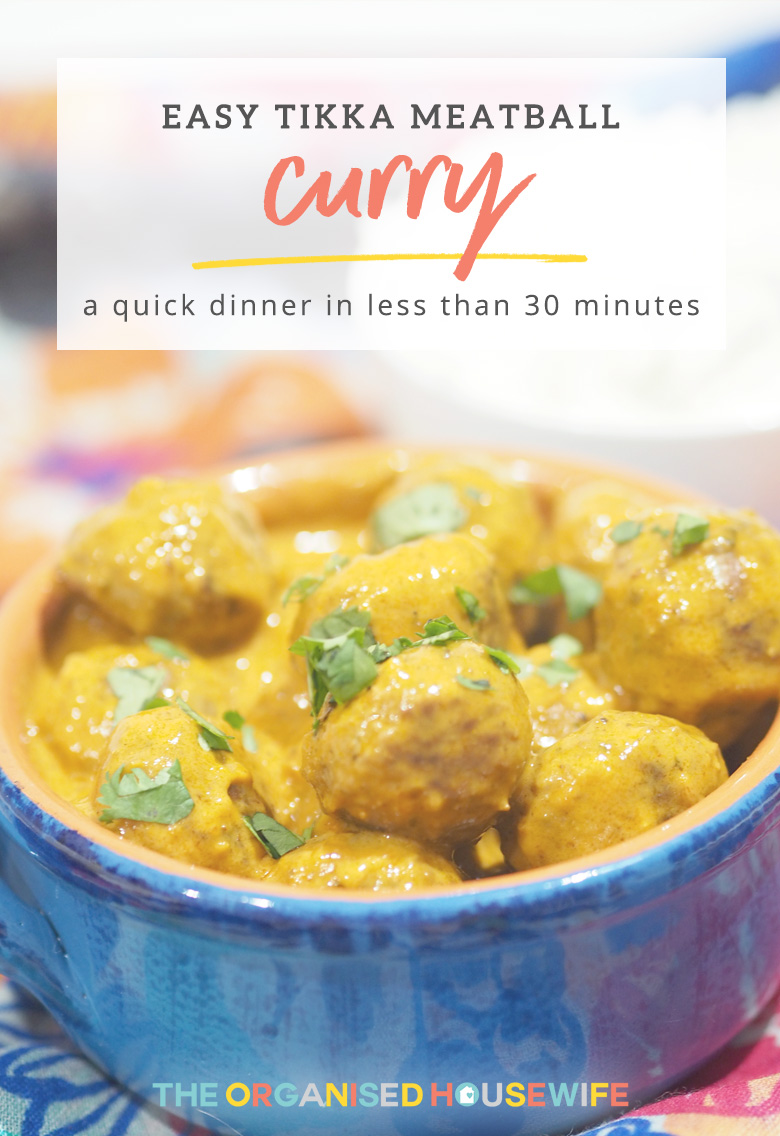 July 18, 2019

September 14, 2018

March 24, 2017