Rocky Road is one of my most favourite chocolates.  We were visiting friends recently so I made the kids some Rocky Road as a little afternoon tea treat.  This is a very easy rocky road recipe that didn't take much effort to make with only a few ingredients.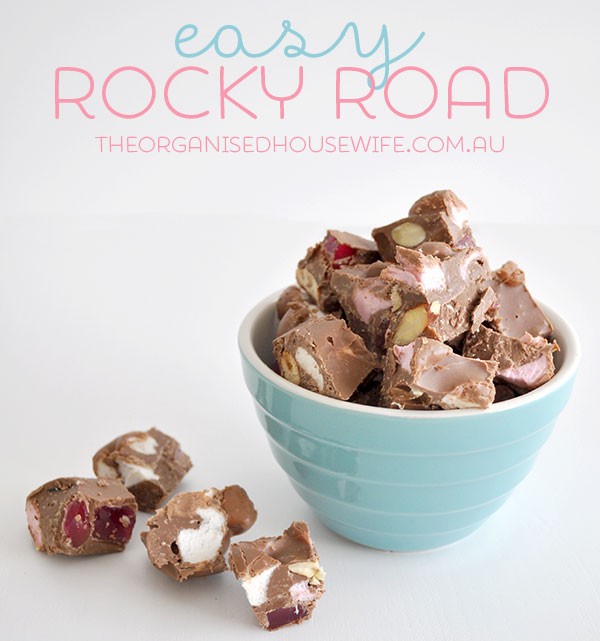 I used Cadbury Milk Chocolate (you could use dark if this is your preference), a few marshmallows, Turkish Delight, coconut and almonds.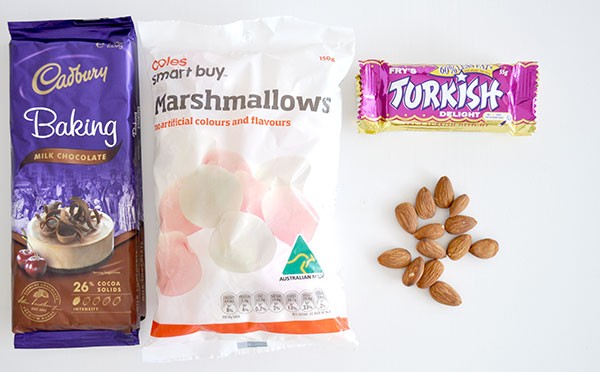 I broke the chocolate up and melted on 50% in the microwave.  It was after adding all the ingredients in the picture above I realised it needed something more… coconut!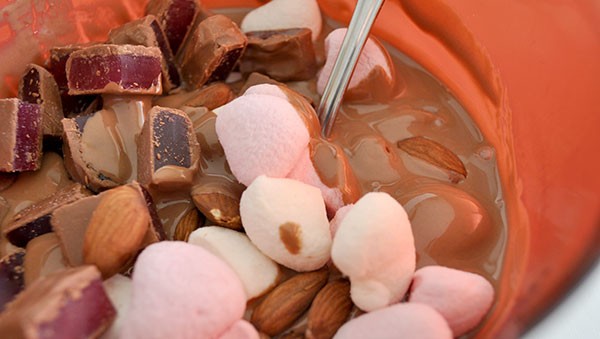 After mixing all ingredients through I poured the chocolate mixture into a lined container and put in the fridge to set overnight.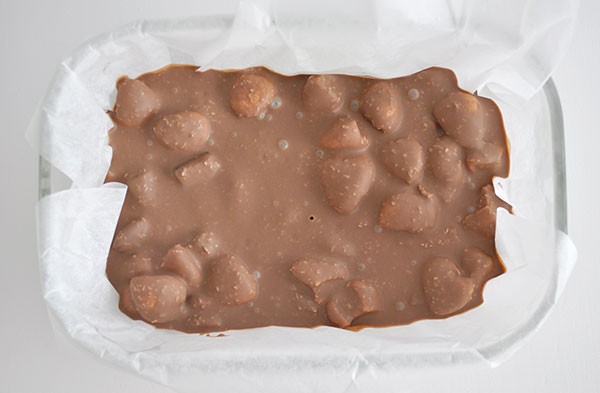 Then slice up into bite sized pieces, very easy and little effort!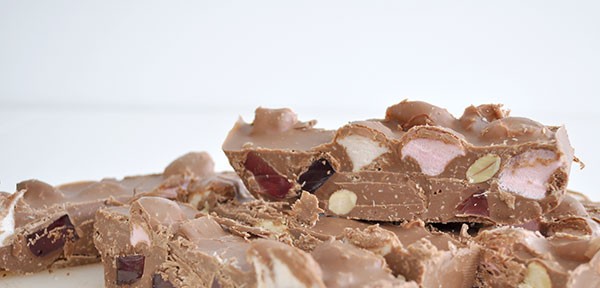 Easy Rocky Road Recipe

| | | |
| --- | --- | --- |
| Prep Time | | Total Time |
| 5 mins | | 5 mins |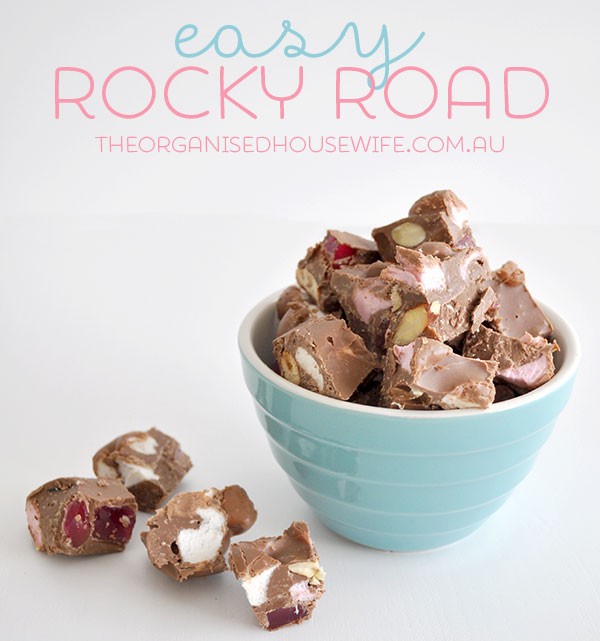 Ingredients
440g Milk cooking chocolate, broken into pieces
6 marshmallows, cut into quarters
2 turkish delights
1/4 cup coconut
handful roasted almonds
Instructions
Melt chocolate following packet directions.
Add all ingredients to chocolate, mix until ingredients are coated.
Pour into a lined container.
Set in fridge overnight.
Slice into bite size pieces
By Kat – The Organised Housewife