In partnership with Woolworths
As we are approaching Christmas it's usually a super busy time of year in our, and I am sure many other households, with school speech night, sporting award presentations, graduations, Christmas parties and working back late to get all the work done in time for Christmas break etc.  We need to be kind to ourselves and not feel the need to cook gourmet meals which see us spend hours in the kitchen each night. I have collected some delicious, yet easy dinner ideas to cook in under 30 minutes, that are simple and a great way to save you money too. Use this list as a go-to when you are creating your next family weekly meal plan so that you are worrying less about dinner and focusing more on relaxing and spending time with your loved ones.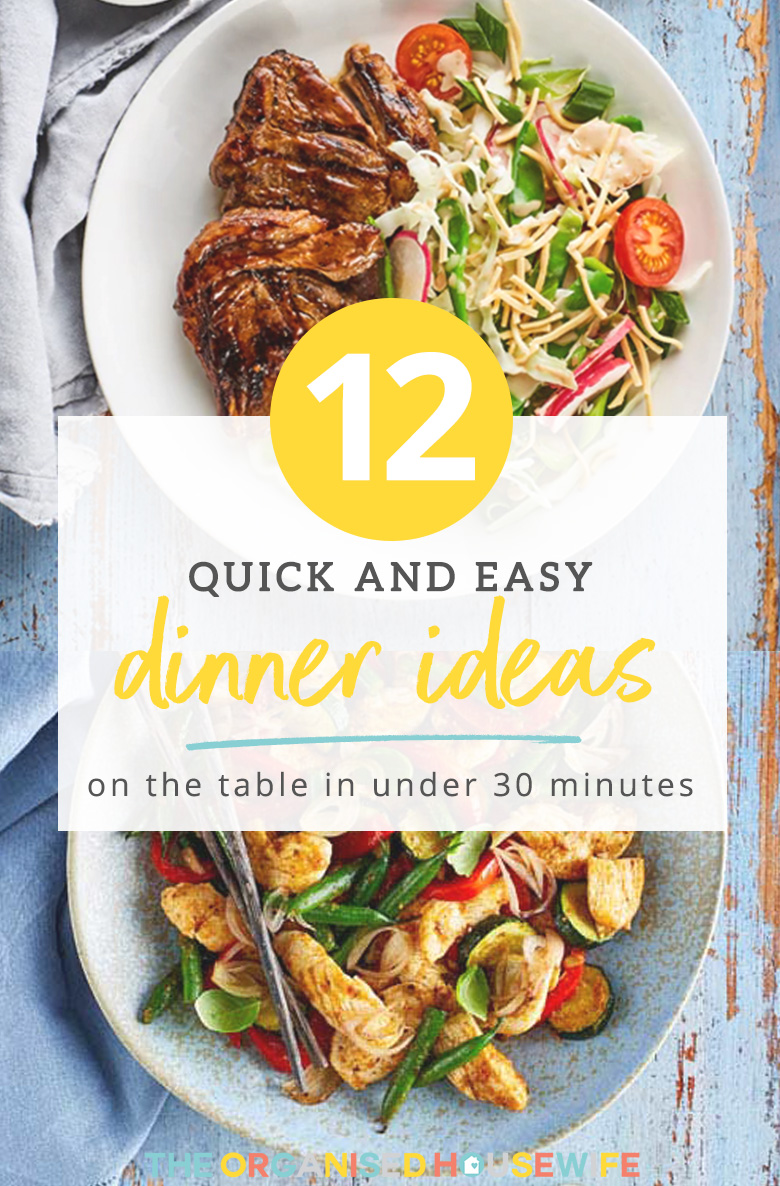 ---
SAVE $$ – NEW EXCLUSIVE COUPON CODE
I have an exclusive coupon code for all of The Organised Housewife community.  When you place your next Woolworths online order and spend $200, use this code to get $15 off + free delivery!

I'm wanting to help make healthier choices more affordable for you, with the coupon code above and this list below of guilt-free options to help curb the hunger to help you get through the colder months.
---
EASY DINNER IDEAS
BBQ LAMB WITH SUMMER SESAME SALAD – 20 mins prep – 6 mins cook
Lamb is such a favourite in my household, and there's nothing easier than throwing together a simple salad to accompany the meat. This is a super easy, yet surprisingly satisfying dinner. Plus the crunchy noodles also add an oriental twist. Yummo!
  View BBQ Lamb with Summer Sesame Salad recipe.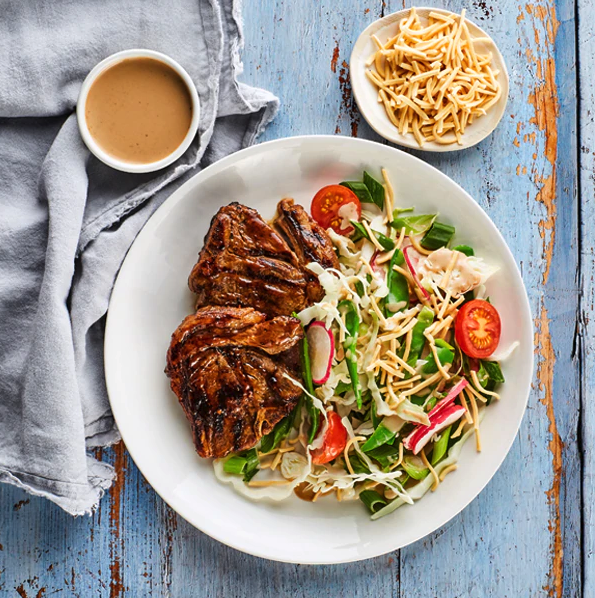 CHEESY CHICKEN AND CORN PASTA BAKE – 10 mins prep – 20 mins cook
Who can resist a delicious pasta bake, because my kids certainly can't? It's why I love this recipe. A hearty meal, that's perfect for any time of year and one that won't have you slaving away in the kitchen.
  View Cheesy Chicken and Corn Pasta Bake recipe.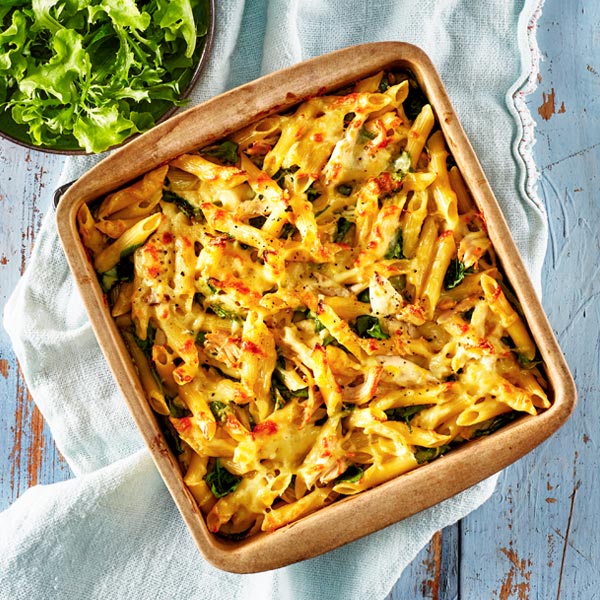 EGGS ON TOAST – 5 mins cook
You may think that eggs on toast are not a solid meal, but I believe that eggs are completely underrated. Together with fresh bread like rye or wholemeal toast, this simple poor man's dish will satisfy any hungry little vegemite.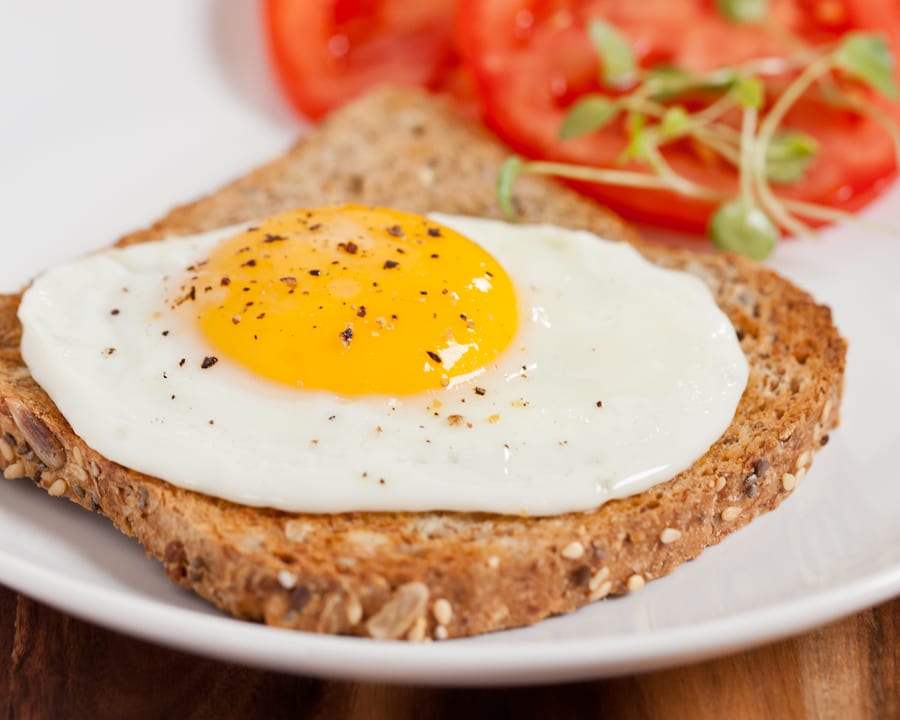 BEEF TACO'S – 15 mins prep – 15 mins cook
This is one of my favourite dishes to share as a family. It's delicious, quick and easy to make. Get your kids to help you cook this one and make it a dinner cooking session the whole family can enjoy like we do.
  View Beef Taco's recipe.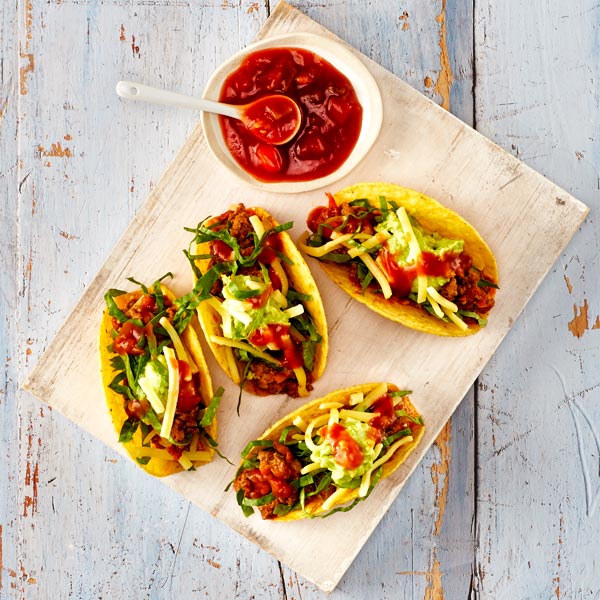 BEEF & VEGETABLE STIR-FRY – 15 mins prep – 10 mins cook
If you run out of quick and easy meal ideas, you really can't go past a good stir fry dish. The best thing is that even kids will love the vegetables in it with the Hoi Sin sauce.
  View Beef and Vegetable Stir-fry recipe.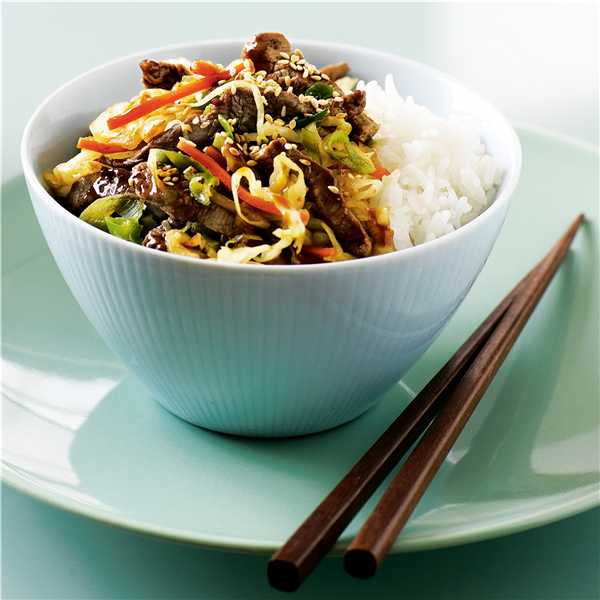 SPAGHETTI BOLOGNESE – 5 mins prep – 20 mins cook
We all have our own way to cook spaghetti. I recently used Leggo's Bacon, Chunky Tomato and Herbs pasta sauce and it was a really authentic style Italian sauce. Don't forget the parmesan cheese.
  View range of pasta sauces to add to your cart here.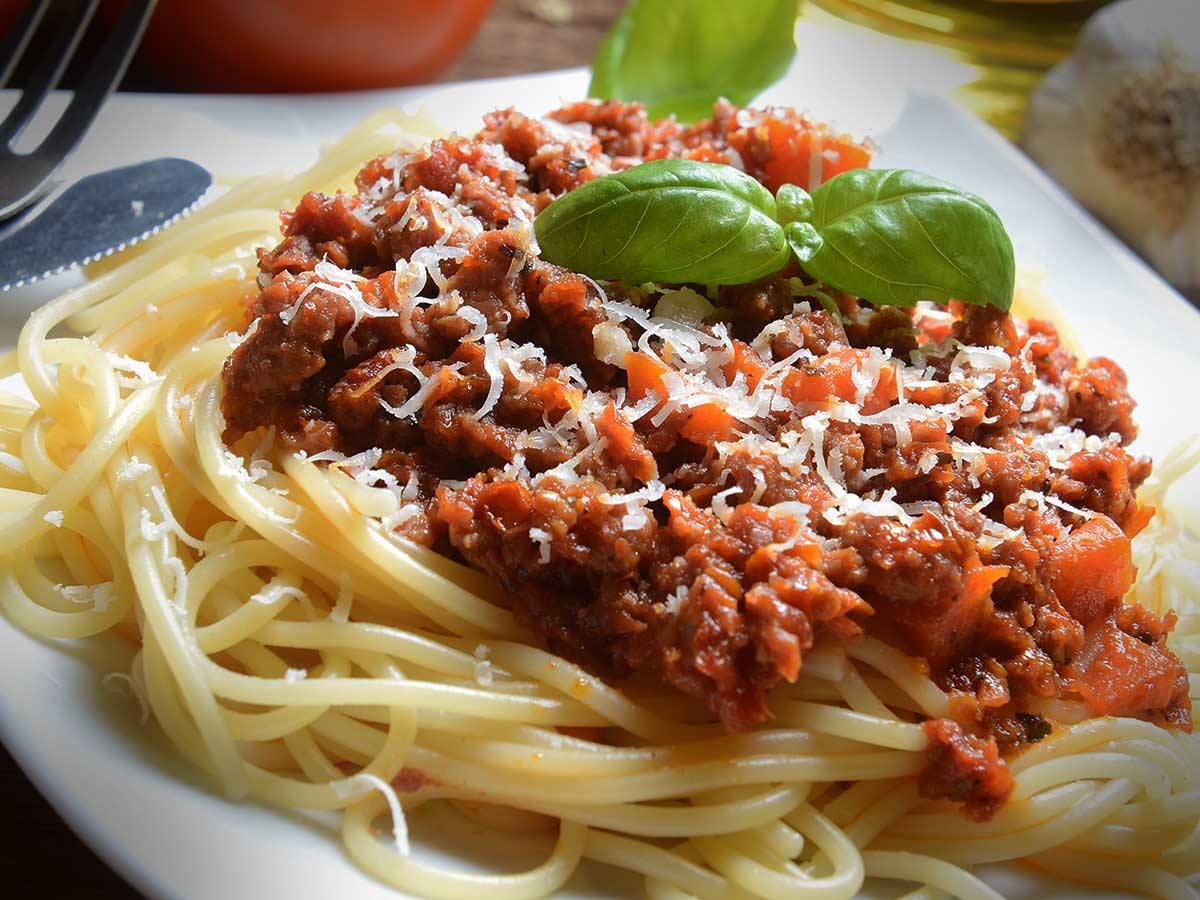 image credit: Leggo's facebook page
CHEATS LASAGNA – 10 mins prep – 20 mins cook
I call it the cheats lasagne because I can't be bothered making fresh sauces sometimes. My recommendation is the Latina Tomato Onion and Garlic sauce, and Latina Creamy Carbonara sauce for my version and it turns out delicious and very satisfying.
  View my cheats lasagna recipe here.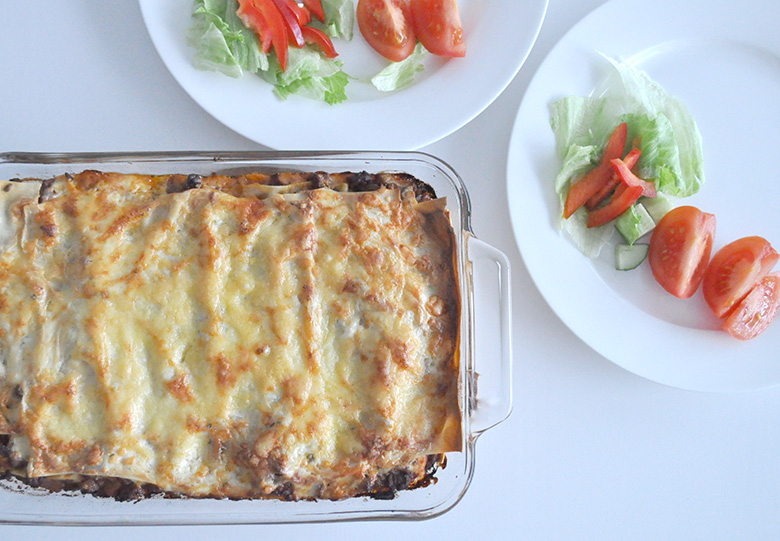 ZUCCHINI SLICE WITH SALAD – 10 min prep – 30 min cook
It's as simple as putting this pre-made zucchini slice in the oven and while it's baking, make up a garden salad to serve alongside it. Greek salad goes well with this one too.
  Add pre-made zucchini slice to your cart here or see my recipe here
CHOW MEIN – 10 mins prep – 15 mins cook
My Chow Mein is the perfect dish to cook when you have too many vegetables in your fridge that need to be used up. The two-minute noodles are also a sneaky way to quickly add some pasta to the dish.
  View my chow mein recipe here.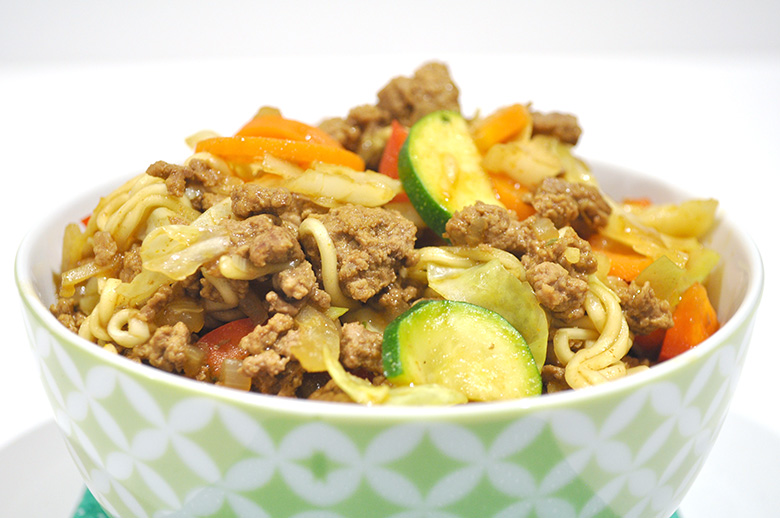 CHICKEN CRUNCHY NOODLE SALAD – 10 mins prep – 10 mins cook
Try this super easy, yet super tasty Crunchy Noodle Salad. The kids will love this one because the sound of the noodles crunching brings giggles to the table and they get their daily vegetable intake in at the same time.  I like to add shredded BBQ Chicken to spread the meal a little bit further.
  View Crunchy Noodle Salad recipe here.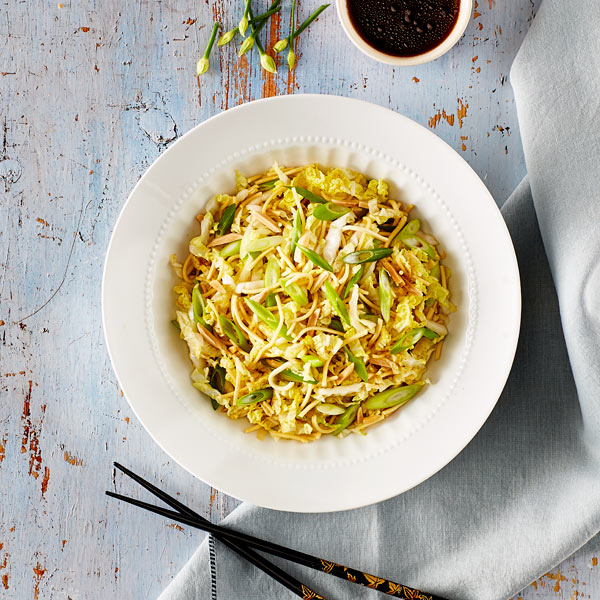 MEXICAN GRILLED SALMON WITH SALAD – 5 min prep – 15 min cook
This dish is the perfect way to end a busy day with a light meal. It also looks amazing on a plate and is very good for you. Plus, salmon is my favourite fish so you know, it's just yum lol!!
  View Mexican Grilled Salmon with Salad recipe here.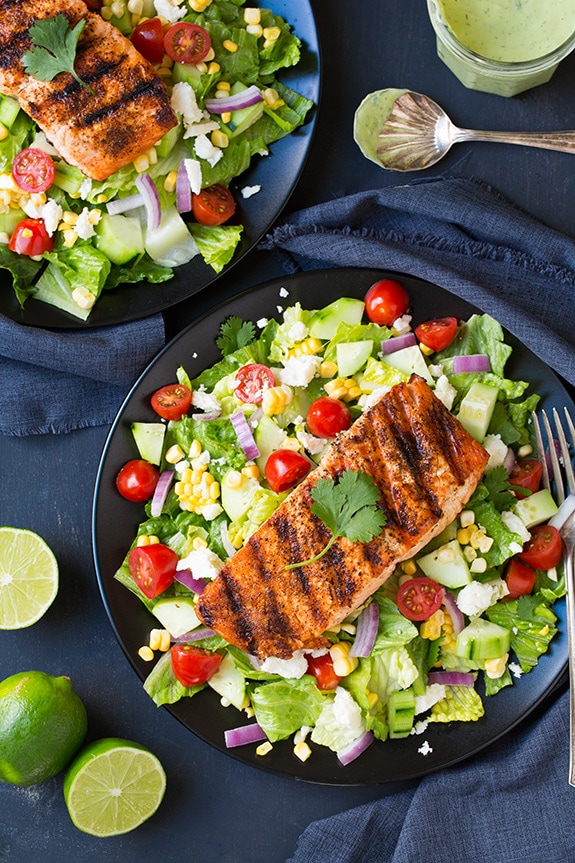 THAI BASIL & CHILLI STIR FRY  – 10 mins prep – 5 mins cook
I love this one, as it makes me be chilli brave. The right dose of Chilli can make a beautiful meal, and this one certainly ticks the box for me. Don't be scared to add some heat to your meals from time to time.
  View Thai Basil & Chilli Stir Fry recipe.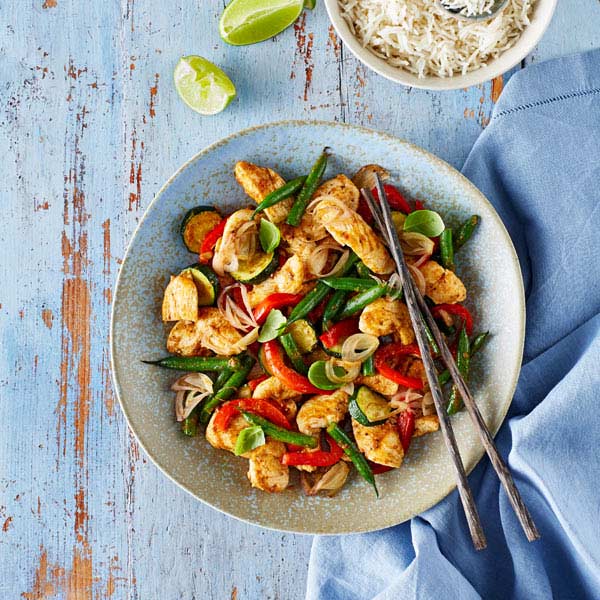 WOOLWORTHS FAMILY DINNER BUNDLES
Woolworths have put together some great dinner bundle savings packs to help you save at the checkout.  Some of these are fabulous for buying in bulk and stocking the pantry or freezer up.  Don't forget, if you use the coupon code spend $200, use this code to get $15 off + free delivery!, to save even more money by using the discount!!
WHAT IS YOUR FAVOURITE DINNER TO COOK IN UNDER 30 MINUTES?
This post is run in accordance with my disclosure policy.