I think it's perfectly acceptable to have toasted sandwiches for dinner, especially when you have had a nutritious dinner the night before and eaten reasonably healthy through the day.  Toasted sandwiches are perfect for those nights that you really can't be bothered with dinner, a great easy dinner idea that I am sure your family will enjoy too.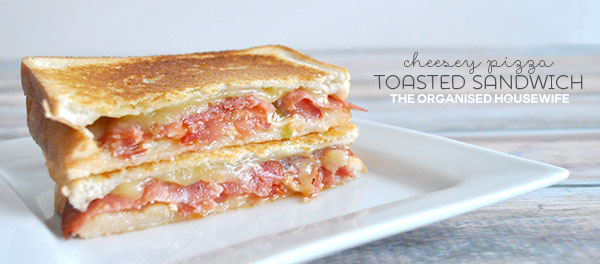 This is a very unhealthy toastie… filled with quite a bit of cheese and salami… but we throughly enjoyed it! Add one layer of cheese then top with tomato, sprinkle of parmesan, garlic salt and onions, then salami and more cheese.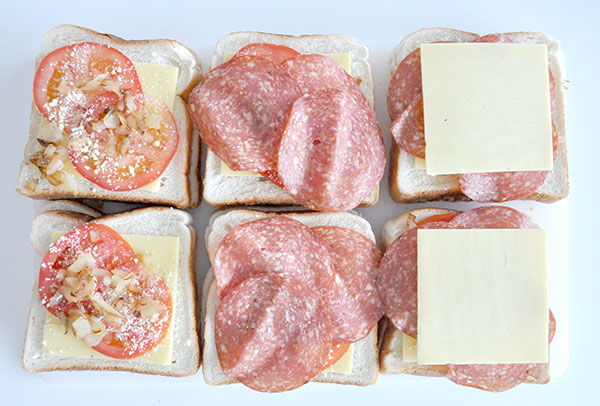 I butter 2 slices of bread and place buttered sides together, then add the topping.  Then add the top slice to the sandwich press first then top the toastie with the other buttered slice.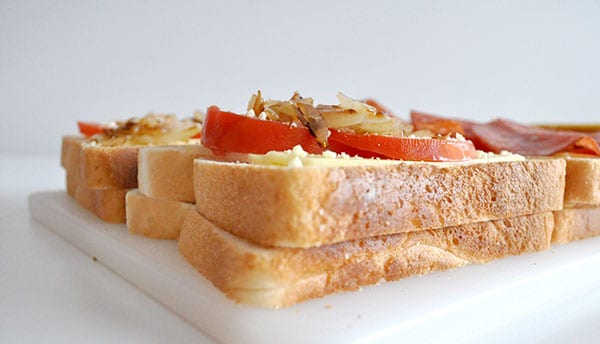 What is your favourite toasted sandwich filling?


click on image to view recipe