As you know I have entered the wide world of the 'Thermomix'.  I still have so much to learn but so far I am thrilled with the purchase.
I have to share with you this recipe I came across.  Fish Pie reminds me of my childhood, my grandmother used to make it with smoked cod, so I couldn't resist this recipe and had to give it a whirl in my new Thermomix.  It was so delicious, even so that my hubby throughly enjoyed it despite disliking smoked fish.  It was even better for left overs the next day!
Here is the Thermomix Version from Nat's Thermomixen in the Kitchen
and here is a regular recipe, I recommend adding in 200g of smoked salmon pieces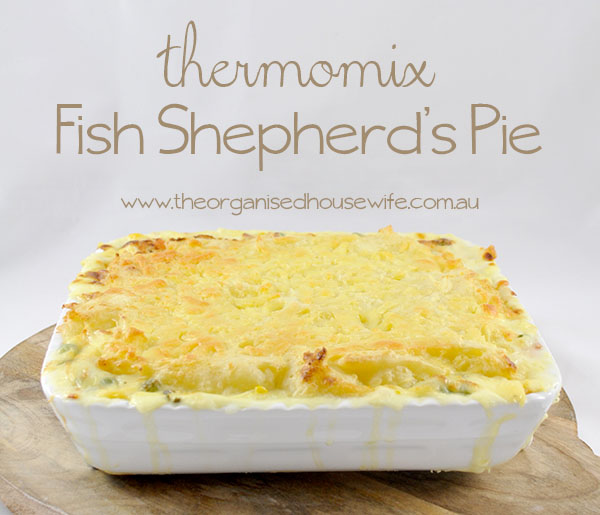 7 THINGS I DO EACH DAY TO KEEP THE HOME CLEAN AND ORGANISED
Subscribe to my weekly newsletter to receive blog updates in our inbox + this FREE eBook sharing some of my top tips that you can adapt in your own home.