I took this photo of this Creamy Sundried Tomato Chicken dinner a while ago, and it doesn't do this meal any justice.  However, despite the dreadful photo of the tomatoes looking like mushrooms, I still really wanted to post the recipe as it is a really delicious dinner to serve with your favourite vegetables, I served it with steamed broccoli, carrot and cauliflower and roasted potatoes.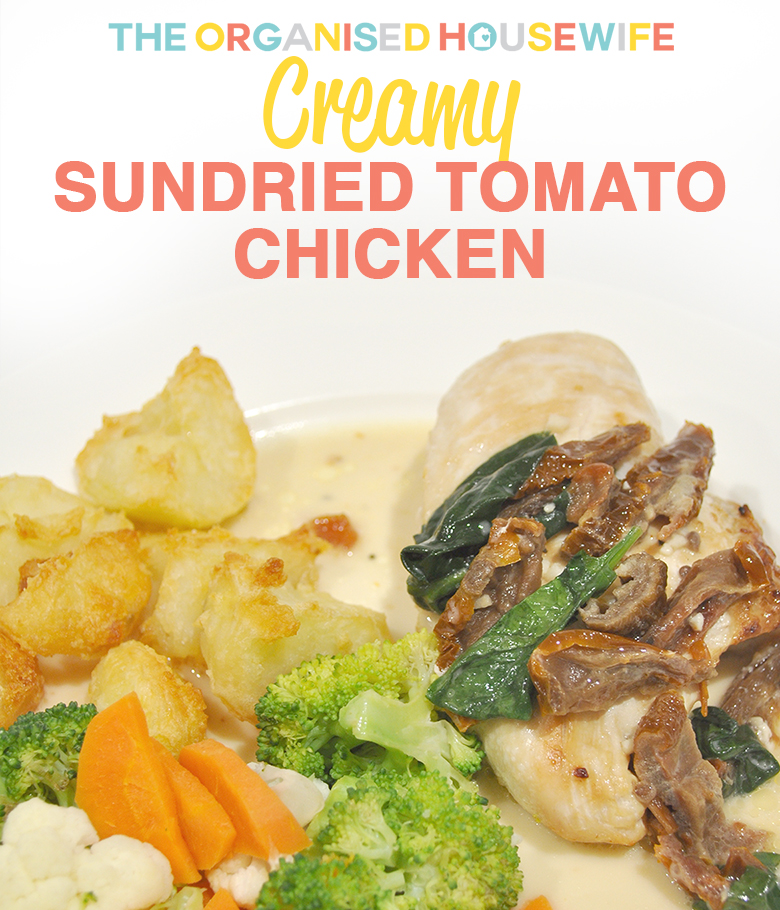 Creamy Sundried Tomato Chicken

| | | |
| --- | --- | --- |
| Prep Time | Cook Time | Total Time |
| 10 mins | 25 mins | 35 mins |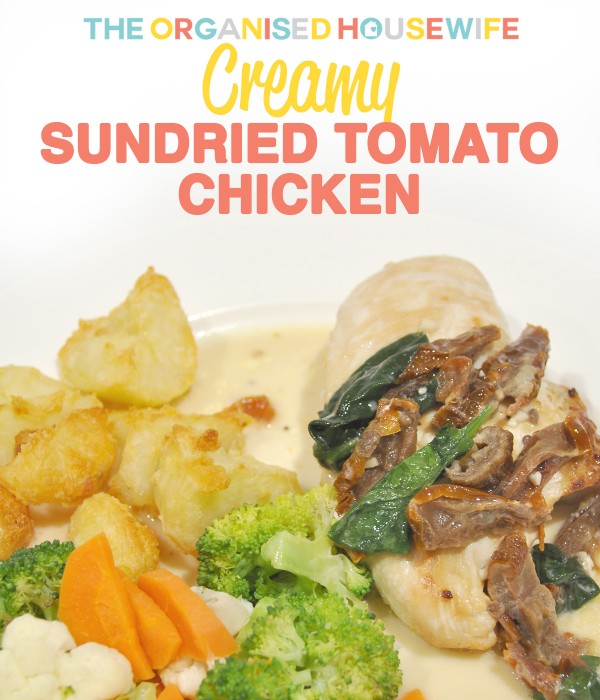 Ingredients
2 tablespoons olive oil
3 cloves garlic, finely chopped
4 chicken breasts
1/2 cup chicken stock
1/4 cup sundried tomatoes, finely chopped
1 cup coconut milk
handful baby spinach leaves
Instructions
Heat oil in a large frypan over medium heat.
Add garlic and cook for 1 minutes.
Place chicken in frying pan and cook until browned on each side.
Add stock and sundried tomatoes to pan, cover pan with lid, cook chicken for a further 10-15 minutes or until cooked through.
Remove chicken from pan and cover with foil to keep warm, do not clean pan.
Add spinach to the pan and stir in coconut milk, bring to the boil.
Spoon sauce over chicken and serve with vegetables.
By Kat – The Organised Housewife
More recipes you may enjoy
Healthy Bruschetta Chicken – This tomato bruschetta mix on top of oven baked chicken is a deliciously fresh combination. An easy meat and 3 vegetable dinner.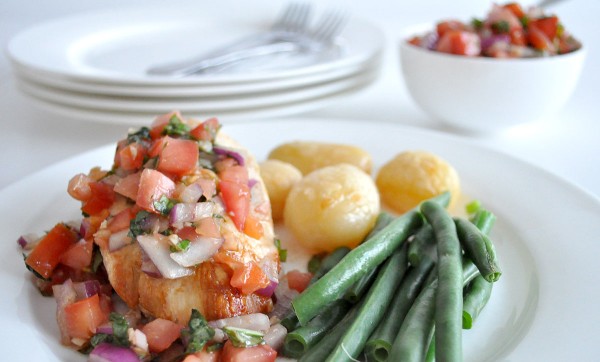 Savoury Sausages with Pineapple – Easy family dinner recipe idea – savoury sausages with pineapple baked in the oven. Kids will enjoy this recipe
Slow Cooker Silverside – This slow cooked silverside with mustard parsley sauce is fuss free, so very tender and is really simple to put together