Rocky Road Cookie Recipe. These cookies are easy to make and so delicious, it's hard to only to only eat one or two. They are a good lunchbox treat as well that you can make and freeze for when the kids go back to school.
My daughter makes these cookies for us and we all love them so. I LOVE ROCKY ROAD, and these have all those yummy flavours in a cookie! They are a perfect treat in the afternoon when I sit down with a cuppa, I do love the crunch of the nuts and gooeyness of the marshmallow. The cookies freeze really well for eating later, but I must admit we tend to polish off the batch pretty quickly and they very rarely make it to the freezer in our home. I am planning on doing a big baking day soon to stock my freezer with snacks, these cookies would make a lovely once in a while, lunchbox treat if your child attends a school that allows nuts.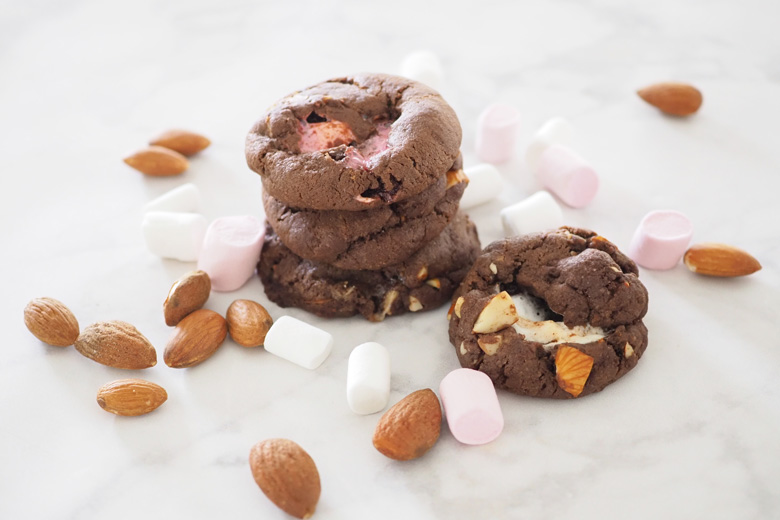 After you've made the cookie batter, a tablespoon of the mixture gives the perfect cookie size.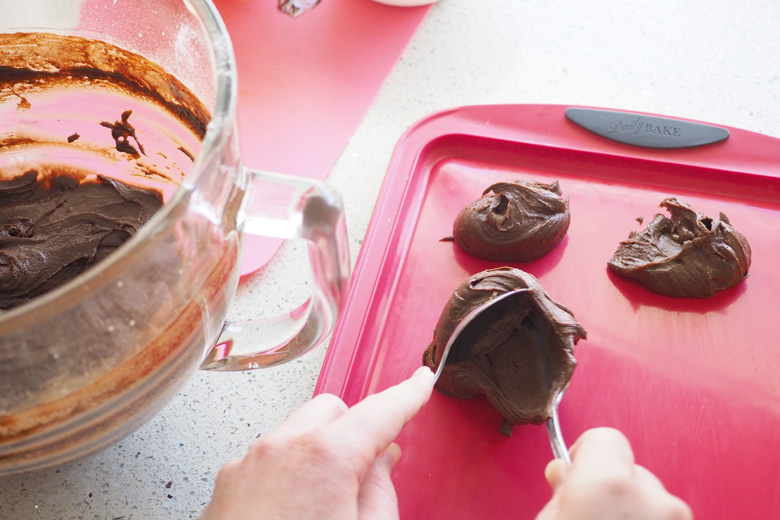 Recommended Tools to Make these cookies
Print
Rocky Road Cookies
110g

butter, softened

¾ cup

brown sugar

1

egg

1 teaspoon

vanilla essence

1 1/3 cup

self raising flour

¼ cup

cocoa

½ cup

sliced almonds

½ cup

dark chocolate chips

1 cup

mini marshmallows
Instructions
Preheat oven to 180°C, fan forced.
Use 2 silicone baking trays, or line 2 baking trays with baking paper or a silicone mat.
With an electric mixer, beat butter and sugar for 1-2 minutes, until light and fluffy.
Add egg and vanilla essence, mix until combined.
Sift flour and cocoa into bowl, gently mix to combine.
Add in almonds, chocolate chips and marshmallows, mix to combine.
Roll tablespoon of mixture into balls.
Place on baking tray, leave 5cm between each.
Bake biscuits for 10-12 minutes.
Rest on tray for 5 minutes, before transferring to a wire rack to cool completely.