Looking for a great biscuit recipe that will make you want to reach for another? You'll enjoy this Chocolate Chip Peanut Biscuit recipe, I couldn't stop eating them.
I accidentally created this recipe as I was meant to make banana loaf,  I creamed the sugar and butter then realised I  didn't have enough bananas for the recipe I was making, so I improvised and created these biscuits instead, I gave them to a friend when she visited and she LOVED THEM, so I thought I'd share these Chocolate Chip Peanut Biscuits with you too.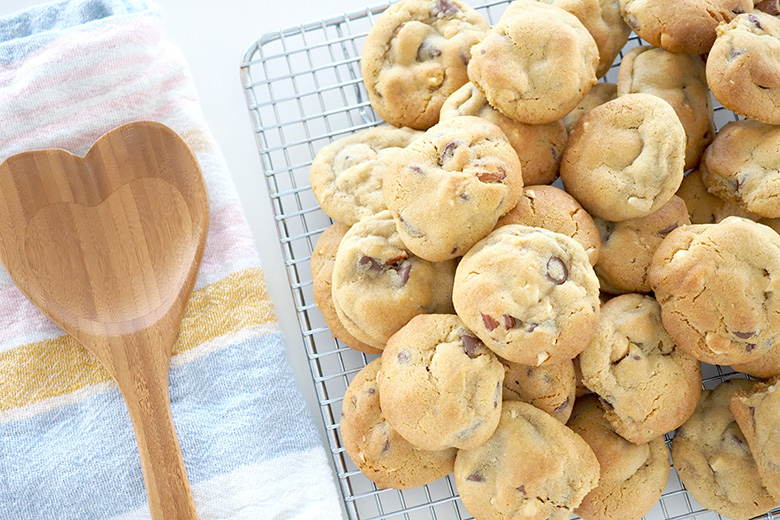 I don't flatten them before I bake them, as I like soft cookies.  You can flatten them slightly before baking which will make them thinner and bake them into harder cookies, but I prefer them softer so that they melt in your mouth as you devour them. These are definitely delicious cookies that the whole family will enjoy.


Note: The peanuts are optional, so if you have someone in your family with a nut allergy, you can still make these cookies using a substitute like sultanas and other dried fruits, however, it is the roasted peanuts that make them so good.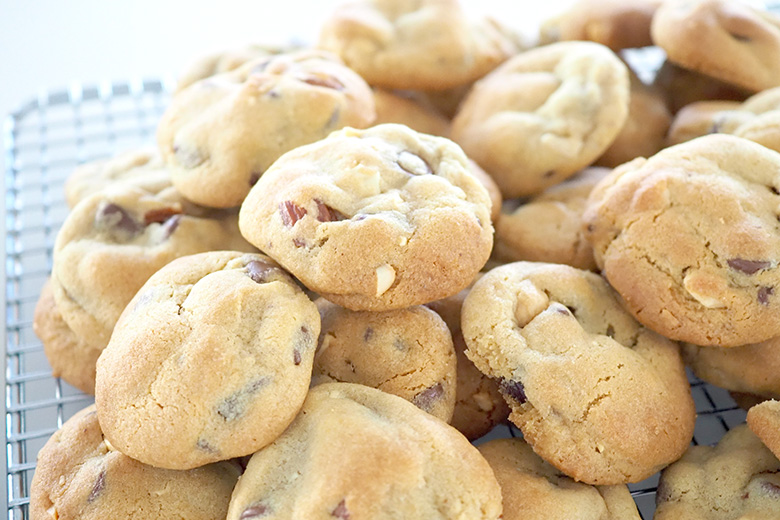 Print
Chocolate Chip Peanut Biscuits
180g

butter, room temperature

3/4 cup

brown sugar

1

egg

1 teaspoon

vanilla essence

2 cups

plain flour

1 teaspoon

bicarbonate of soda

200g

dark choc chips

200g

roasted peanuts, roughly chopped
Instructions
Preheat oven to 160°C, fan forced.
Line 2 baking trays with baking paper or a silicone mat.
In an electric mixture, beat butter and sugar for 5 minutes.
Add egg and vanilla essence, mix until combined.
Sift the flour and bicarbonate of soda into bowl, gently mix to combine.
Add peanuts and choc chips, fold through mixture.
Roll tablespoon of mixture into balls.
Place on baking tray, leave 5cm between each.
Bake biscuits for 8-10 minutes or until golden.
Rest on tray for 5 minutes, before transferring to a wire rack to cool completely.