Delicious Cinnamon Crumb Muffins that are so quick and easy to make, you'll be eating them in less than half an hour!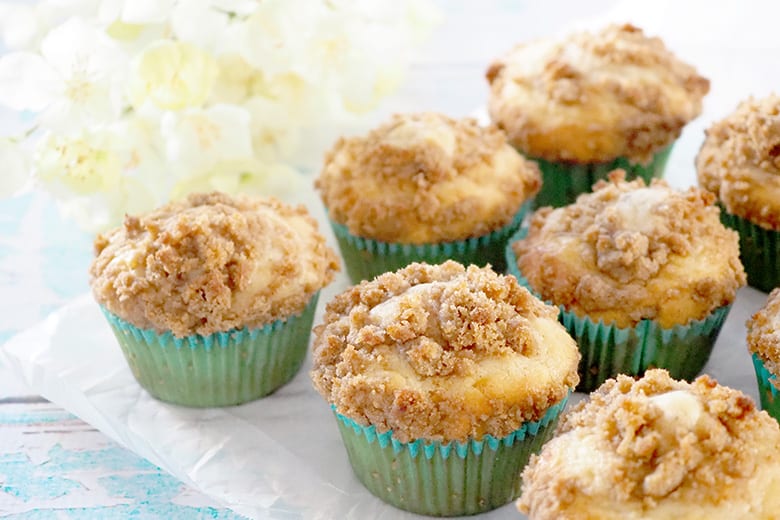 These tasty light Cinnamon Crumb Muffins are lovely for afternoon tea, the kid's lunch boxes, or you can bake and freeze for when unexpected guests visit.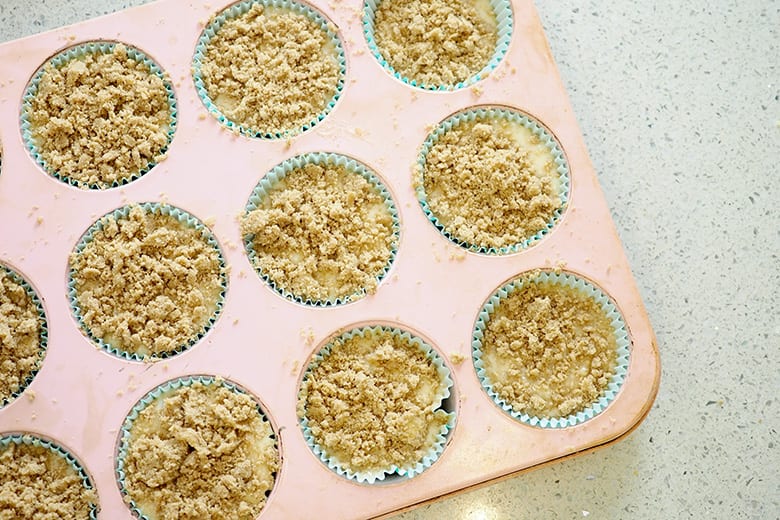 I was inspired to create this recipe because of my kids love of the Betty Crocker Cinnamon Crumb packet muffins. It is usually my emergency packet mix that sits in the back of the pantry, but I really do prefer to make muffins from scratch. So in an attempt to come up with my own cinnamon crumb recipe I stumbled upon this concoction, and the kids LOVE IT! Best of all it's made from all pantry ingredients, so is super quick to make!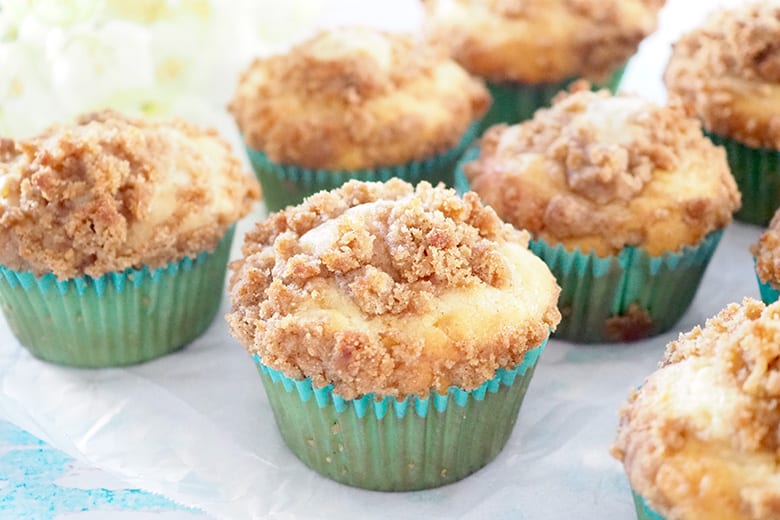 Cinnamon Crumb Muffins

| | | |
| --- | --- | --- |
| Prep Time | Cook Time | Total Time |
| 10 mins | 18 mins | 28 mins |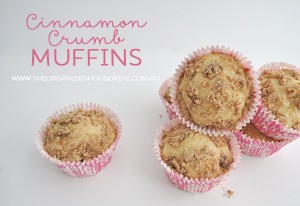 Ingredients
Muffin
2 cups self raising flour
1/2 cup caster sugar
1/2 teaspoon ground cinnamon
1 cup milk
2 eggs
85g butter, melted
Topping
1/4 cup plain flour
2 tablespoons brown sugar
3/4 teaspoon ground cinnamon
30g butter, softened
Instructions
Preheat oven to 180°C.
Grease or line a 12 hole muffin tin.
In a bowl add flour, sugar, cinnamon, milk, eggs and butter, stir to combine, do not over-mix.
Spoon mixture evenly into each muffin hole.
In a small bowl add flour, sugar and cinnamon, stir.
Place butter into the bowl and combine butter with floury mix with your finger tips to make the crumb.
Sprinkle evenly over the top of each muffin hole.
Bake in oven for 16-18 minutes or until golden.
Rest in pan for 5 minutes, then remove and cool on a cooling rack.
By Kat – The Organised Housewife
May 22, 2020

May 1, 2020

January 8, 2020