Yay, we've made it!! We are at the end of the Christmas recipe selection for Christmas Day. All you have left now is to work out what drinks you will be serving at your Christmas banquet. Drinks are so important on Christmas Day, and it doesn't matter if people are drinking alcoholic beverages like Mulled Wine or Eggnog, or non-alcoholic punches like Fruit Punch or Shirley Temples on the day. You have to be ready to accommodate everyone, and sometimes inspiration can run low when it comes to being creative with your drinks. Here are some delicious Christmas drink recipes that I found and wanted to share with you!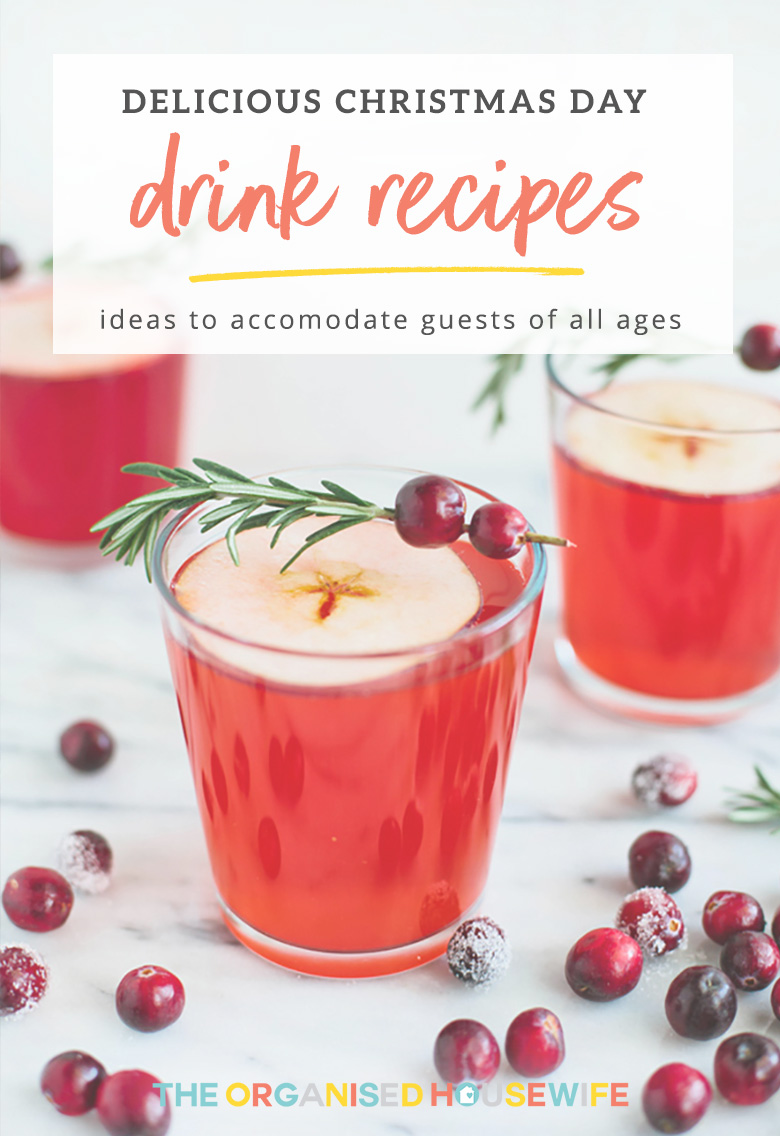 ---
MY CHRISTMAS DAY MENU I'M MAKING FOR MY FAMILY THIS YEAR – if you haven't seen my post on what I'm cooking for Christmas Lunch/Dinner and still need more ideas for your Christmas Day, check out my All Day Christmas Menu.


---
ENTICING CHRISTMAS DRINK RECIPE IDEAS
Mulled Wine is so popular throughout Europe at Christmas time because people drink it to stay warm. That doesn't mean that we can't drink it in Australia on Christmas Day. Give this lovely Christmassy drink a go this year. After all, it's an excuse to drink red wine.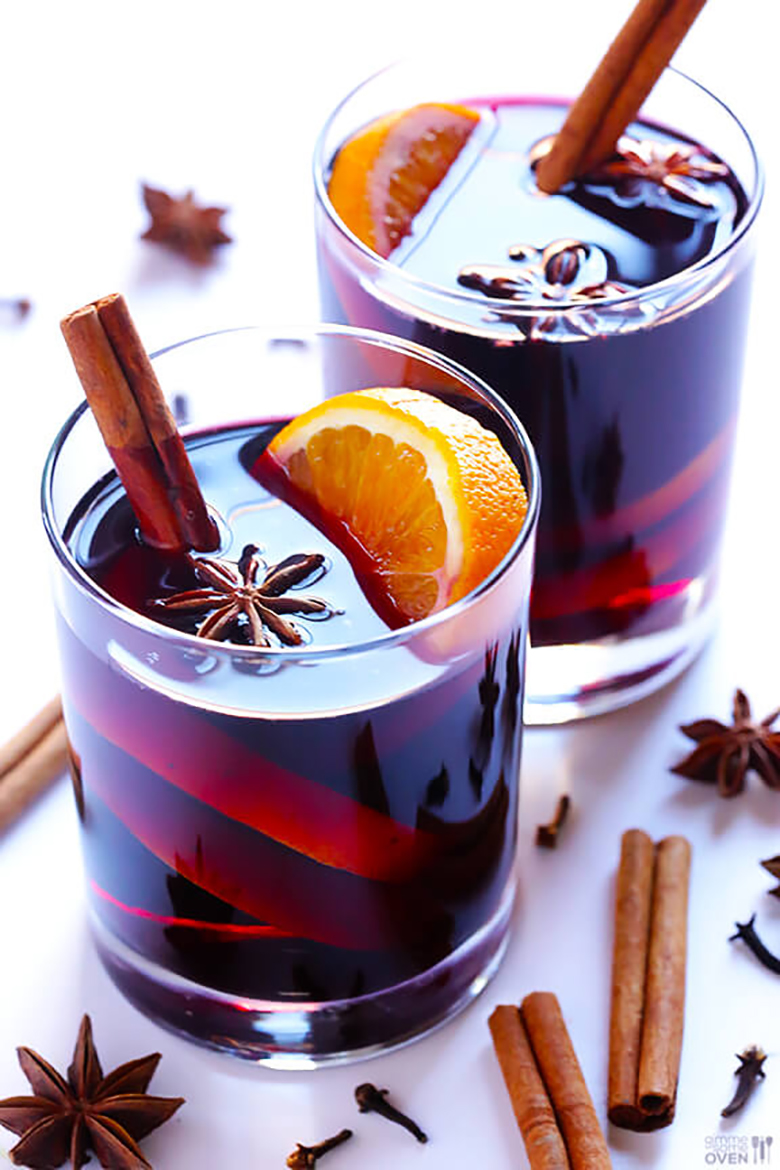 photo credit Gimme Some Oven
This is my non-alcoholic Christmas Punch that I make every year because it's such a refreshing drink to serve up on Christmas Day, especially for the kiddies. The berries in it give it such a lovely taste that goes well with Christmas Lunch.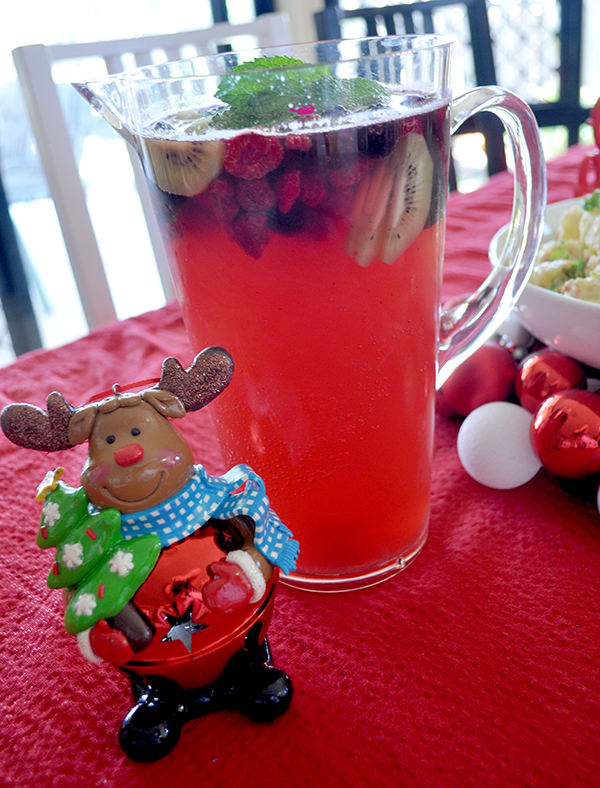 Ice tea is always a refreshing drink in summer, so why wouldn't it work on Christmas Day as a non-alcoholic drink? The kids will love it, the designated drivers will love it and even the drinkers who just need a break from the alcohol will love it. Try Pimm's Ice Tea and see how you go.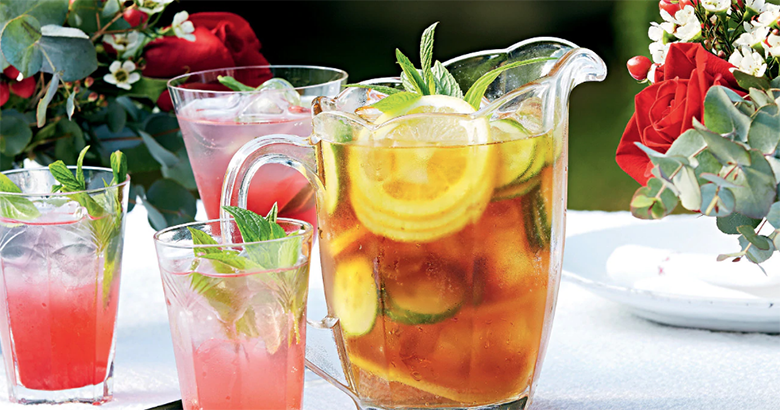 photo credit Woolworths
This is my trusted Eggnog that I make every year because everyone loves it. I make the alcoholic version for the adults, and without alcohol for the kids, so that everyone is happy on Christmas Day!!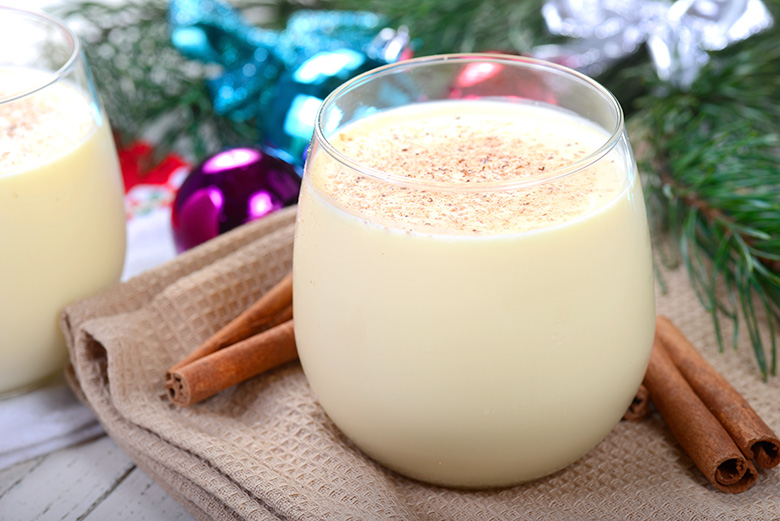 Who doesn't love Mimosa on Christmas Day!! These champagne infused drinks are just gorgeous and make you feel so special when you hold that flute full of delicious bubbles in your hand and you can hear them pop. Here's how you make a Classic Mimosa.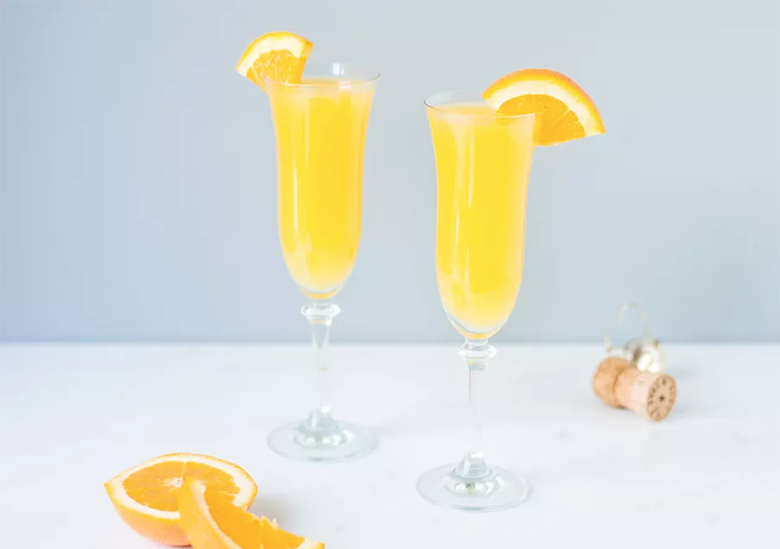 photo credit The Spruce Eats
Here's another Mimosa.  I thought I would find two recipes to give you a variety. This times it's a Cranberry Orange Mimosa Bellini for you to try for Christmas Day guests. This one is definitely a Christmassy Drink.

photo credit Crazy For Crust
Mexican Sangria is such a yummy alcoholic drink, but have you heard of White Summer Sangria? How perfect does that sound for a hot summer's Christmas Day!!! Add some decadence to your family Christmas with these gorgeous alcoholic drinks.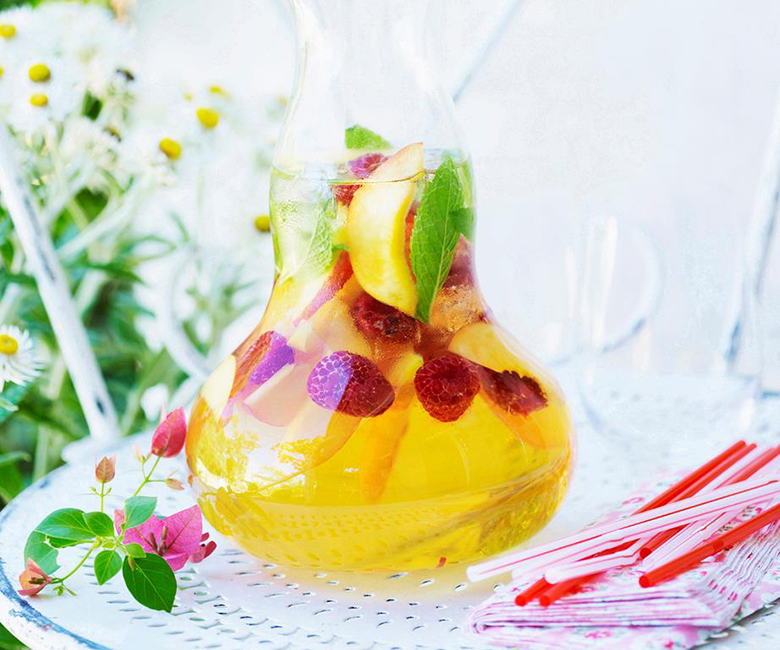 photo credit Women's Weekly Food
Another Cranberry infused drink for Christmas. This one is a non-alcoholic Cranberry-Apple Cider Punch that is sure to impress everyone on the day. This one is perfect for the kiddies too.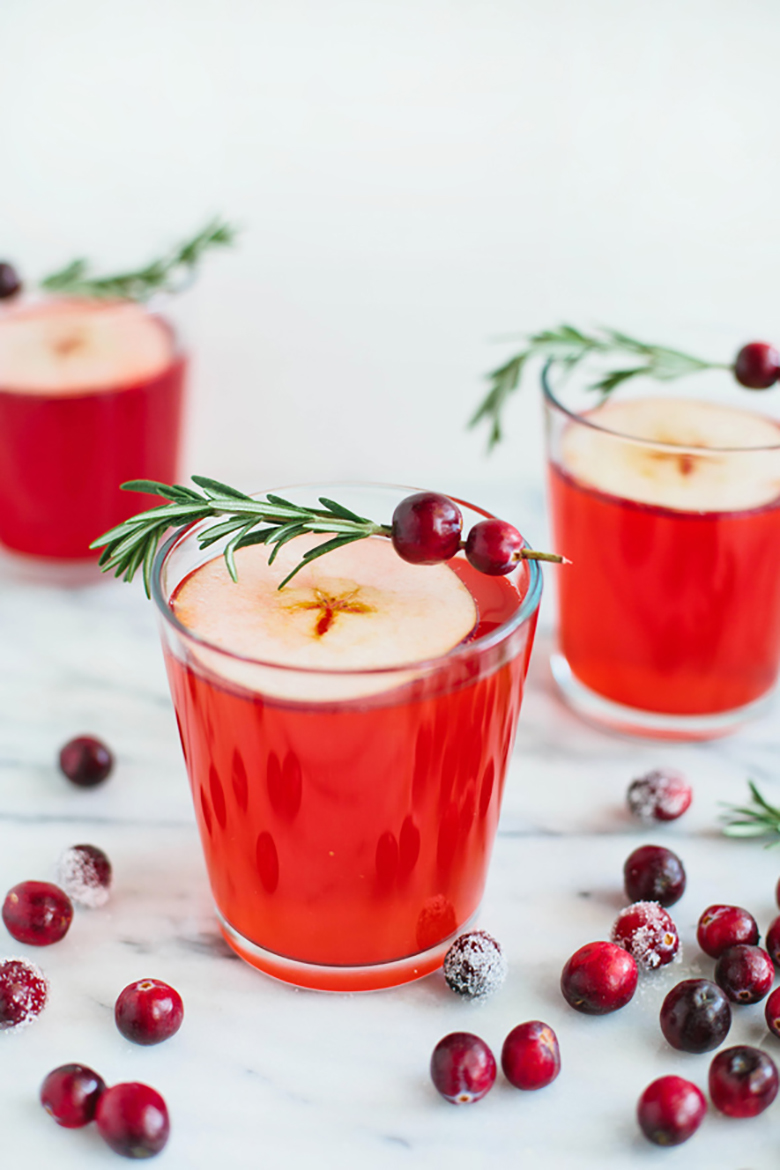 photo credit Say Yes
Doesn't the word bellinis sound exotic!! Bellini is traditionally a cocktail with peach, but try these non-alcoholic Cranberry Pomegranate Bellinis with Lime and treat the kids by letting them drink from a champagne glass with all the adults when it's time for lunch.

photo credit Five Heart Home
Who likes Vodka on Christmas Day? Lychee Martini's just sound so decadent. What a great combination in a drink. Vodka and Lychee's compliment each other well to give this one a go for the adults.

photo credit Woolworths
Oh this one is sooo pretty with the candy cane inside the glass. Another lovely drink for all the non-drinkers at your Christmas Day gathering. Doesn't the Pomegranate Mocktail just look so inviting? You can imagine these by the pool.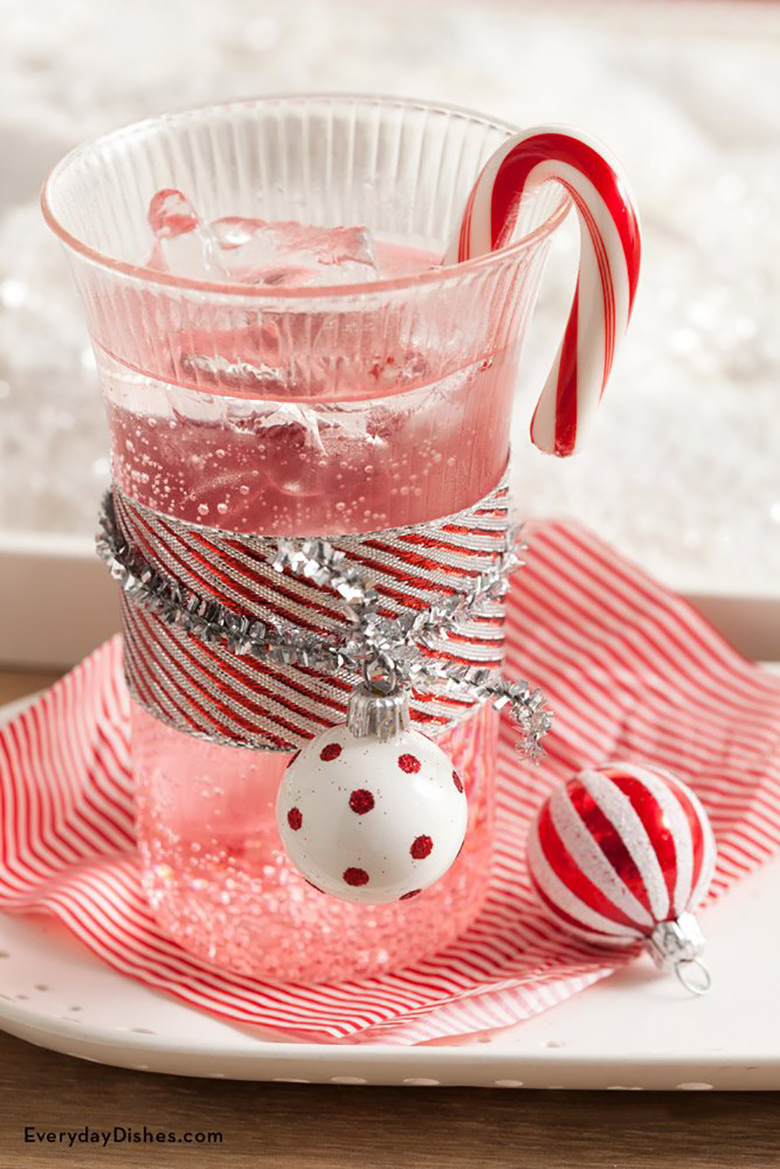 photo credit Everyday Dishes
You cannot go past a classic Shirley Temple drink at Christmas. Everyone can drink it and it's guaranteed to refresh your hot guests. Who's going to be drinking these by the pool this year?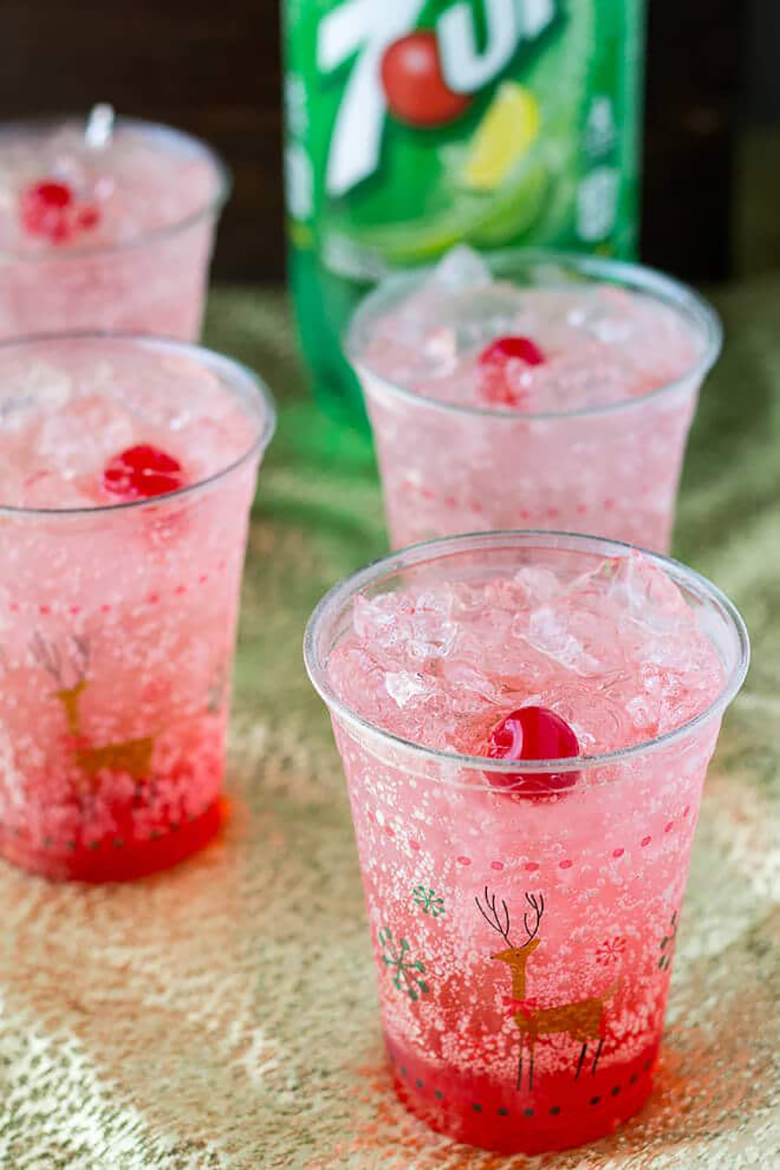 photo credit Culinary Hill
And last but not least, I give you a Cranberry Fizz Mocktail for everyone to enjoy on Christmas Day. So much red in this image but wouldn't these drinks look beautiful on the day!!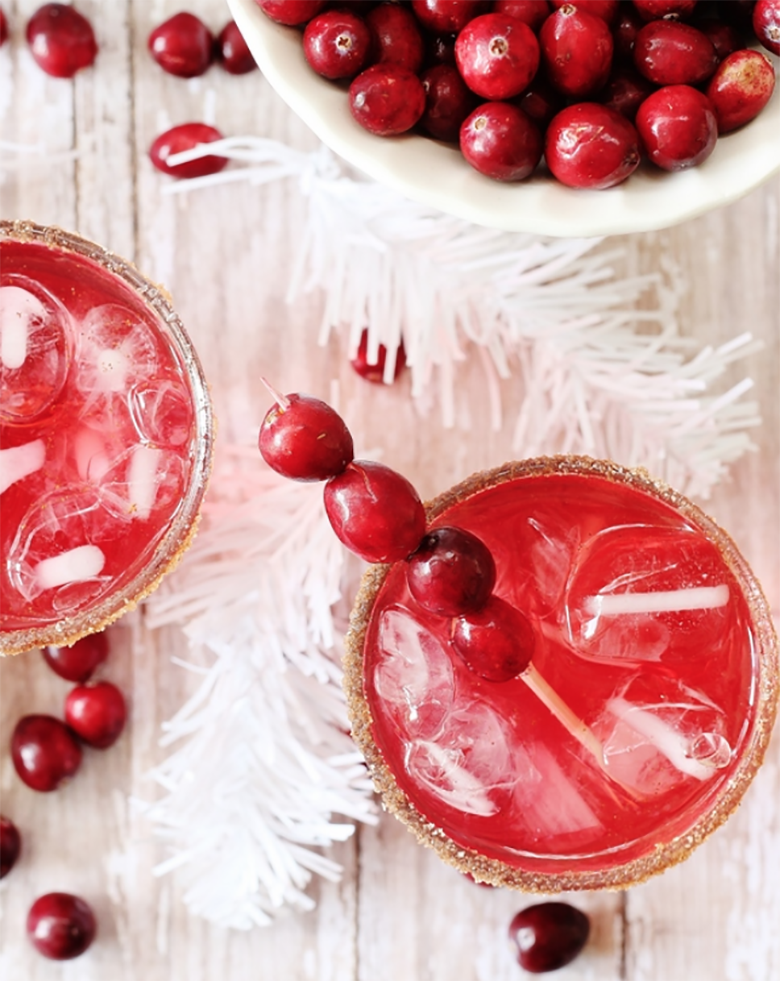 photo credit Thistlewood Farms
WHAT'S YOUR FAVOURITE CHRISTMAS DRINK?