Breakfast has always been the most important meal of the day in our household. We always start with a hearty breakfast to get a good start to the day and Christmas is no exception! Why not make your Christmas breakfast special with some delicious and unique breakfast recipe ideas. We traditionally have cereal or smoothies for our everyday breakfasts, but on special occasions like birthdays, Easter, Christmas or other celebrations we make something a little more extravagant.  I thought I would share some of my personal favourites and also some I have either tried or want to try – I can't help sharing them, they look so good and delicious. Whether you want a savoury breakfast or a sweet delight, you should make your Christmas day special by starting with something that not only tastes good but looks beautiful on the table as well.
Over the next two weeks, I will be compiling some recipe collections to share with you that you can have on every meal occasion over the Christmas period, so keep an eye out for more great recipes!
If you have a favourite recipe, please leave it in the comments below!!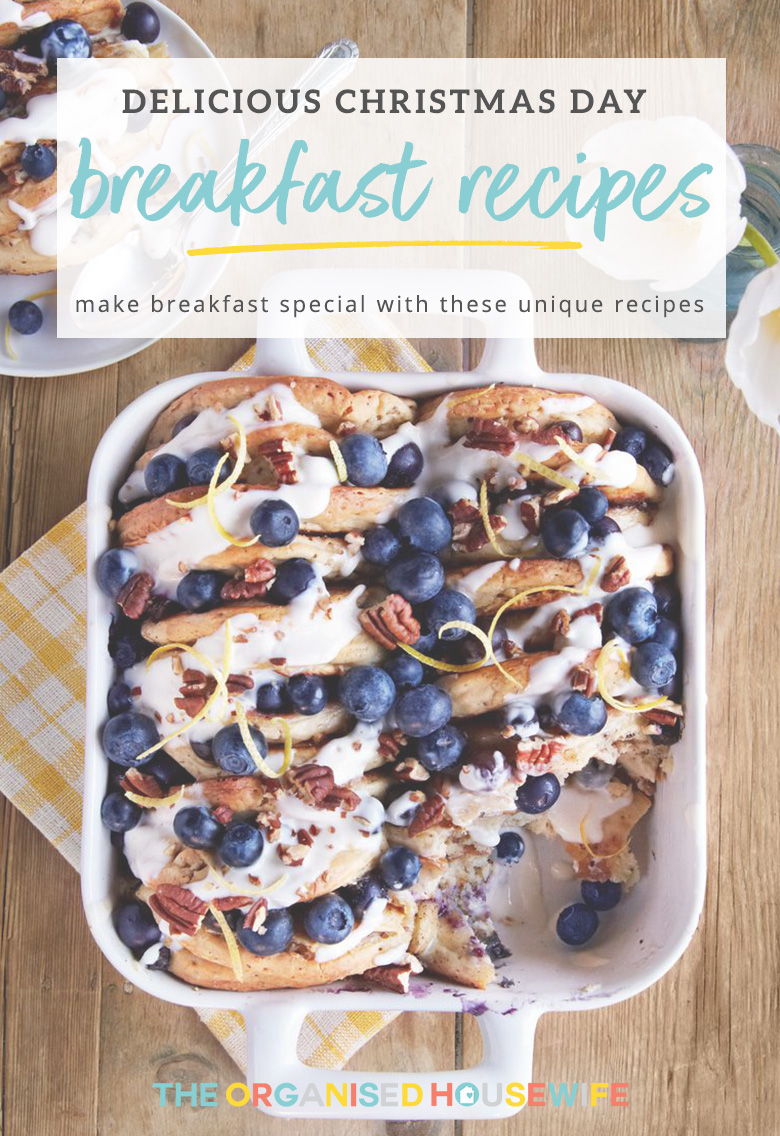 ---
MY CHRISTMAS DAY MENU I'M MAKING FOR MY FAMILY THIS YEAR – if you haven't seen my post on what I'm cooking for Christmas Lunch/Dinner and still need more ideas for your Christmas Day, check out my All Day Christmas Menu.


---
ENTICING CHRISTMAS BREAKFAST RECIPE IDEAS
The tomatoes with the crisp slice of bacon just got me with this recipe. The dish looks so fresh and inviting, and I for one, want this special Breakfast Bruschetta for brekkie every morning. We love a sweet breakfast on Christmas morning, but I could be persuaded to add this to the morning menu too.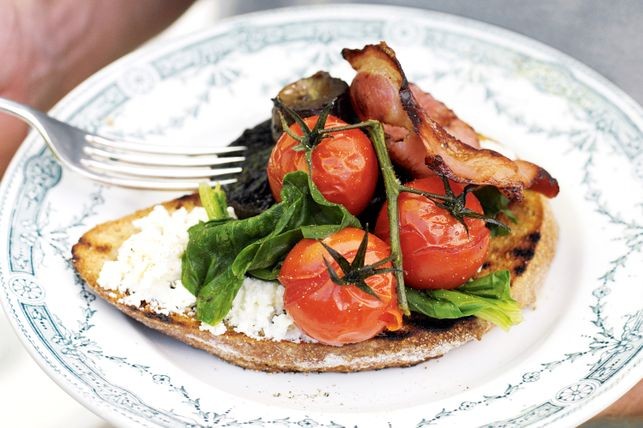 image credit taste.com
My Cheese And Bacon Mini Quiches are quick and easy to make. I added them here because they really make a lovely addition to any breakfast, and when you have a lot of guests staying over the Christmas Holidays, these little quiches are so convenient with fussy kids and adults around the house.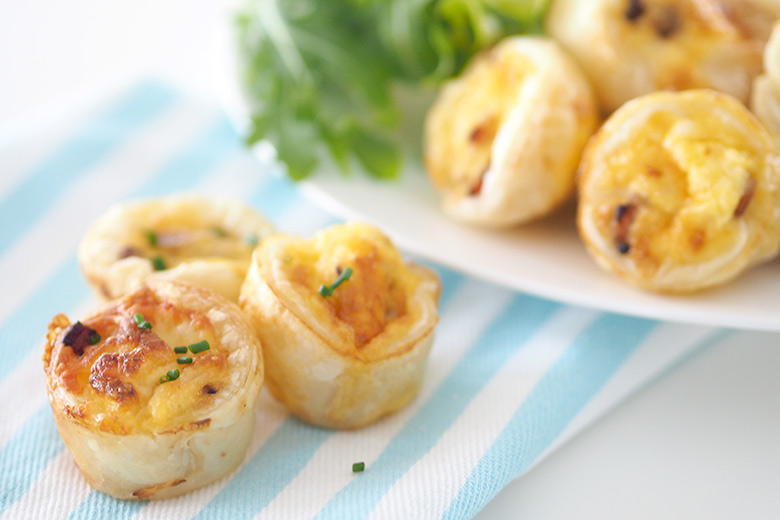 OMG need I say more than Raspberry Cheesecake French Toast? I mean this looks so delicious that many of my Christmas guests would want this for breakfast, lunch and dinner. With fresh raspberries being currently in season, this brekkie treat is hard to pass up on Christmas morning.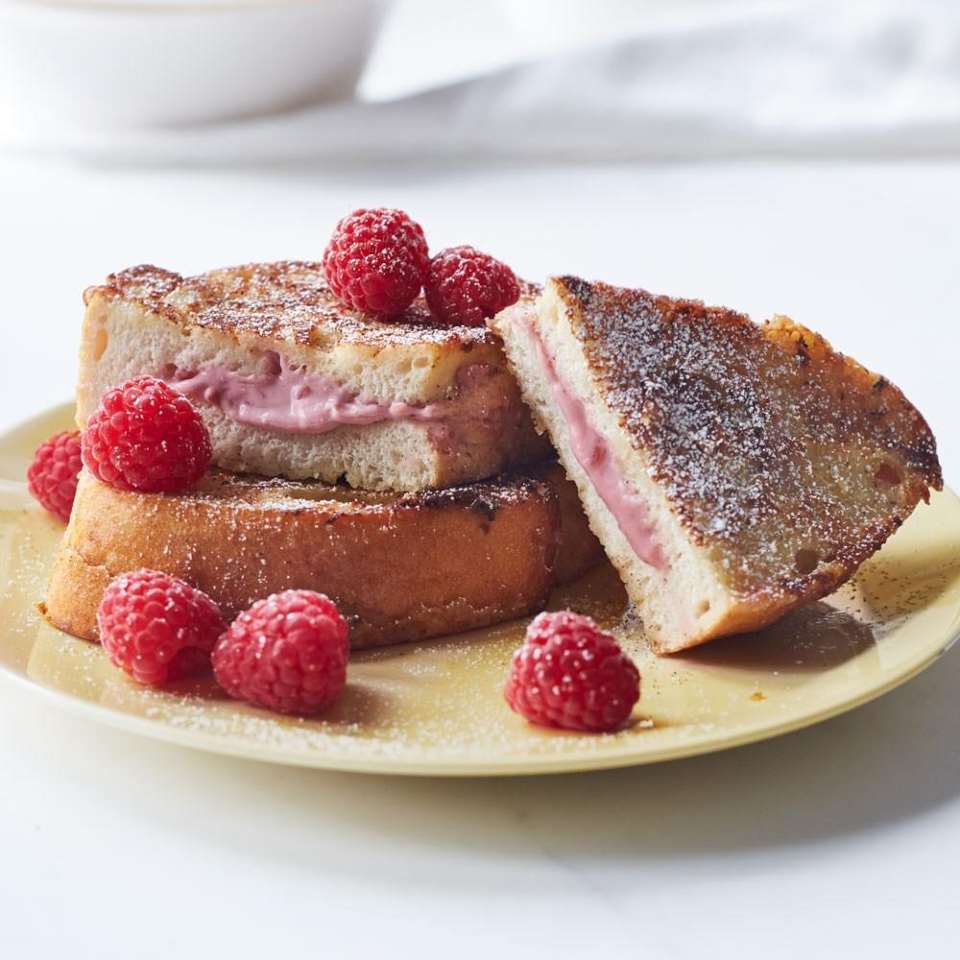 image credit allrecipes.com
Cinnamon Scrolls are always a popular dish. I found these Overnight Gingerbread Cinnamon Rolls extra special because of the gingerbread twist. It's almost a gingerbread recipe but the dough is much fluffier, creating a soft dough perfect to make scrolls with. Yummo!!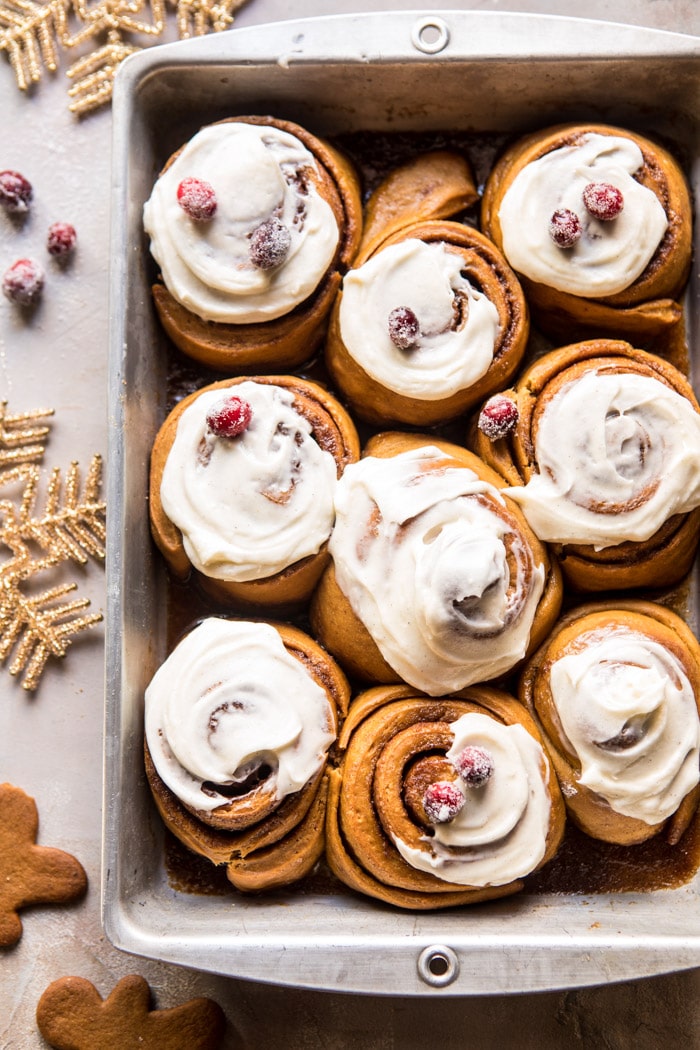 image credit half-baked harvest
My Strawberry Bruschetta is a lovely alternative for a Christmas breakfast.  We always have something made out of berries on Christmas morning with pancakes, but I have to add this to my Christmas breakfast menu one of these days because it's a very unique twist with the strawberries.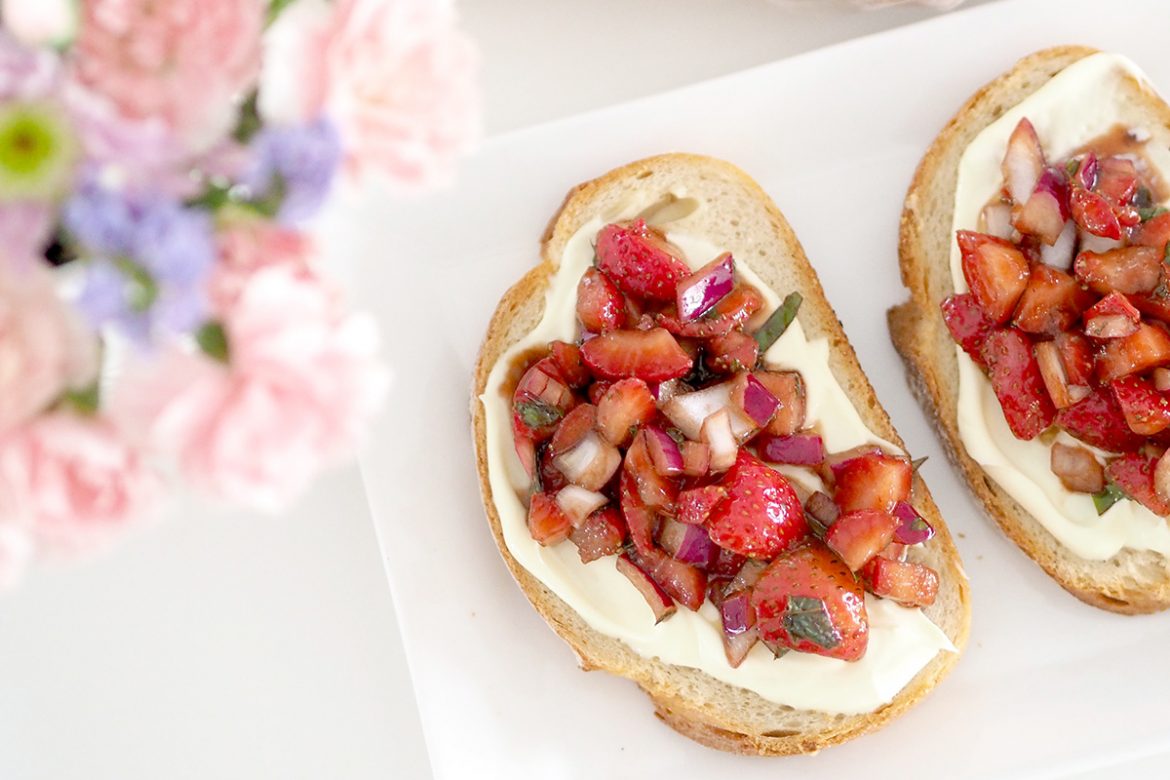 This Blueberry and Pecan Pancake Bread Pudding just looks so good, that I think any guest you have over for Christmas would be delighted to eat this dish for breakfast on Christmas morning. Look how beautiful those blueberries look in the casserole dish.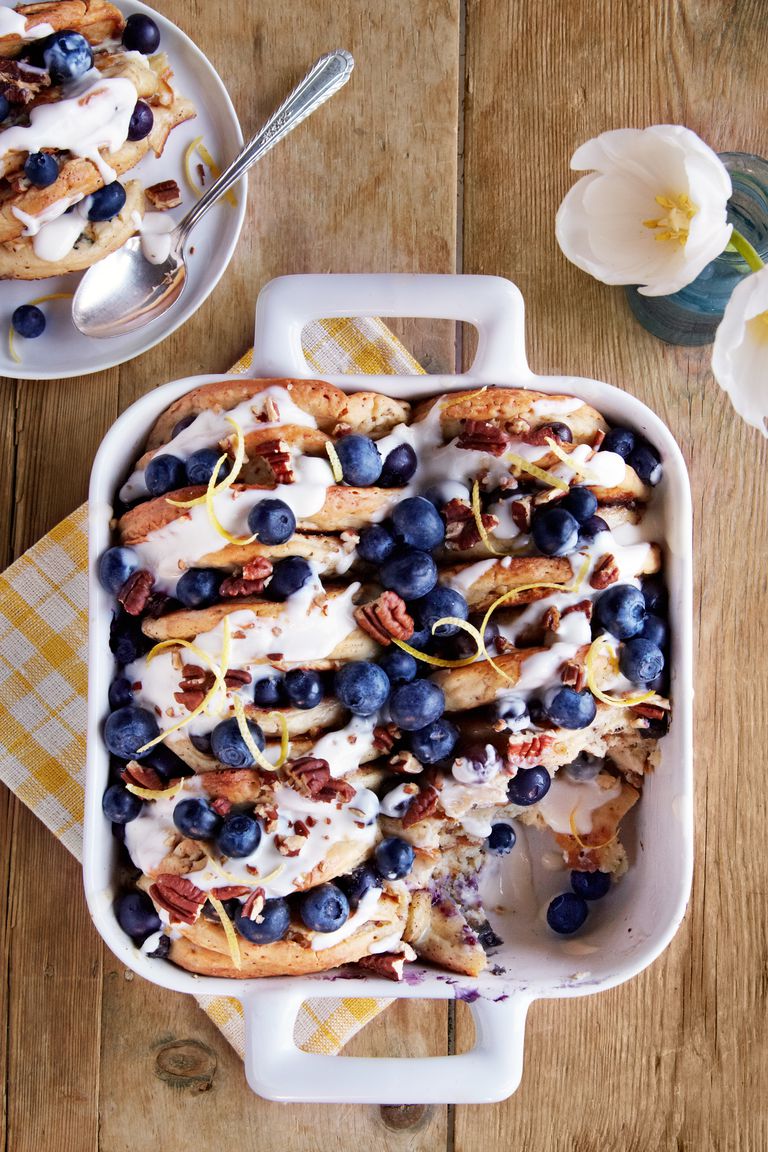 image credit Country Living
How Christmassy do these Cranberry Ricotta Scones sound for a breakfast!!! What a lovely idea for Christmas morning. Not too salty and not too sweet. A perfect balance between a breakfast dish that cannot decide which pallet it's trying to please first.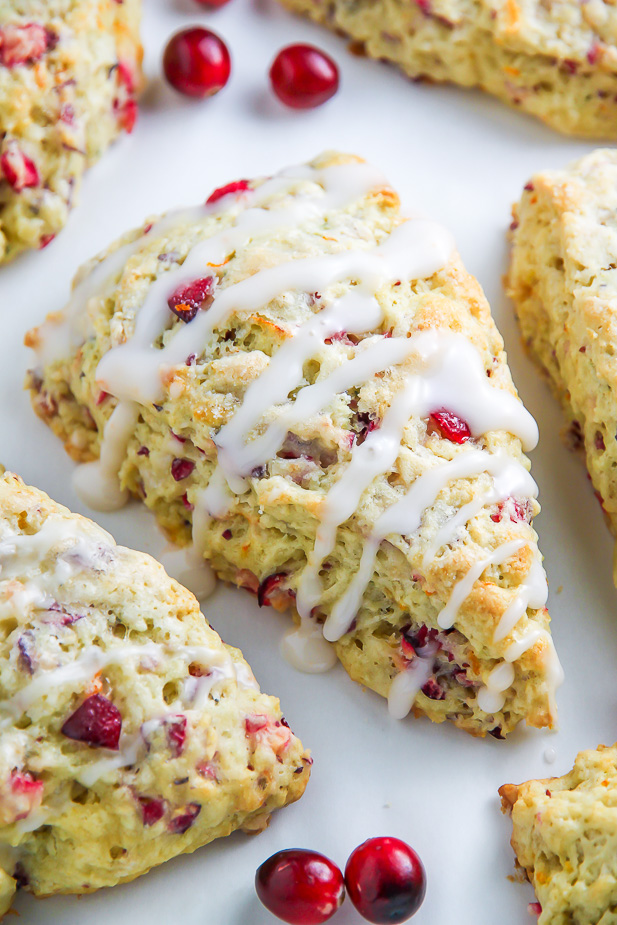 image credit Baker By Nature
Aweeee, I had to share my Rudolph The Reindeer Pikelets recipe in this post too. These are so great to make with the kids on Christmas morning and they taste so good. Did I mention they're fun for everyone involved?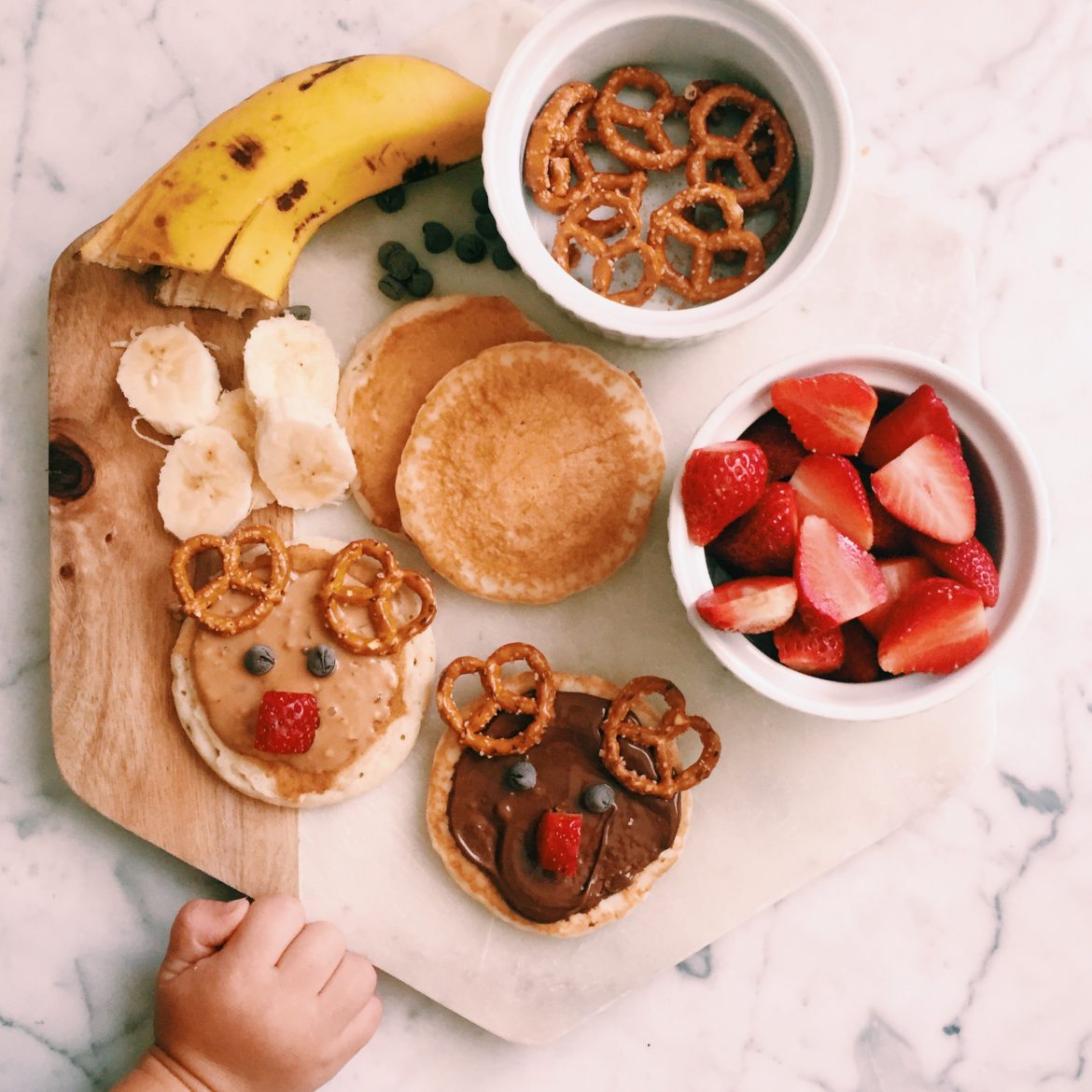 For more Christmas food ideas, check out my All Day Christmas Menu and my organised list of Christmas recipes for some more great recipes.
WHAT DO YOU HAVE FOR BREAKFAST ON CHRISTMAS MORNING?