This no-bake Christmas White Chocolate Gingerbread Truffles recipe is simple to make, the family will absolutely love soft truffles.
This no-bake truffle recipe is one of my go to's for the Christmas season. I do have to admit though, I'm not a huge fan of gingerbread, but my family absolutely love it, and watching them enjoy it makes me smile. I shared some with my friends and my goodness did they enjoy these Christmas White Chocolate Gingerbread Truffles!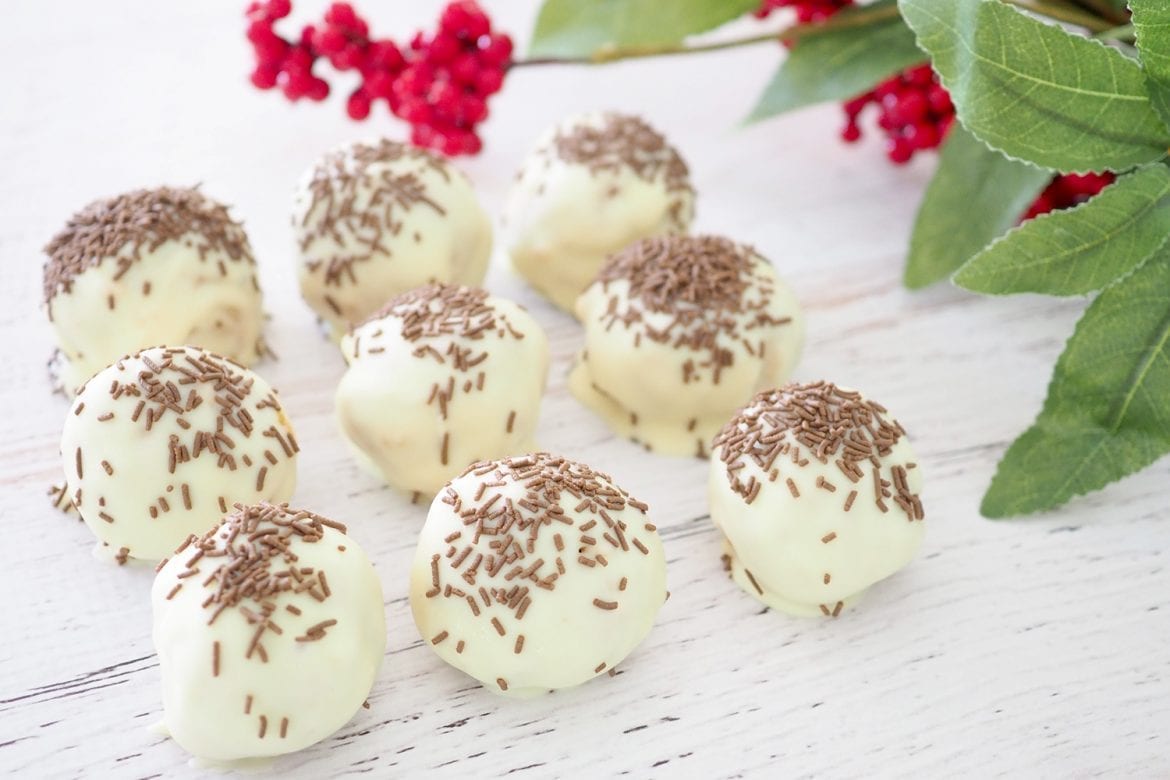 These no-bake truffles are pretty simple to prepare. You simple blitz the Honey Jumbles, mix in the cream cheese, roll into balls and then place in the fridge for 30 minutes.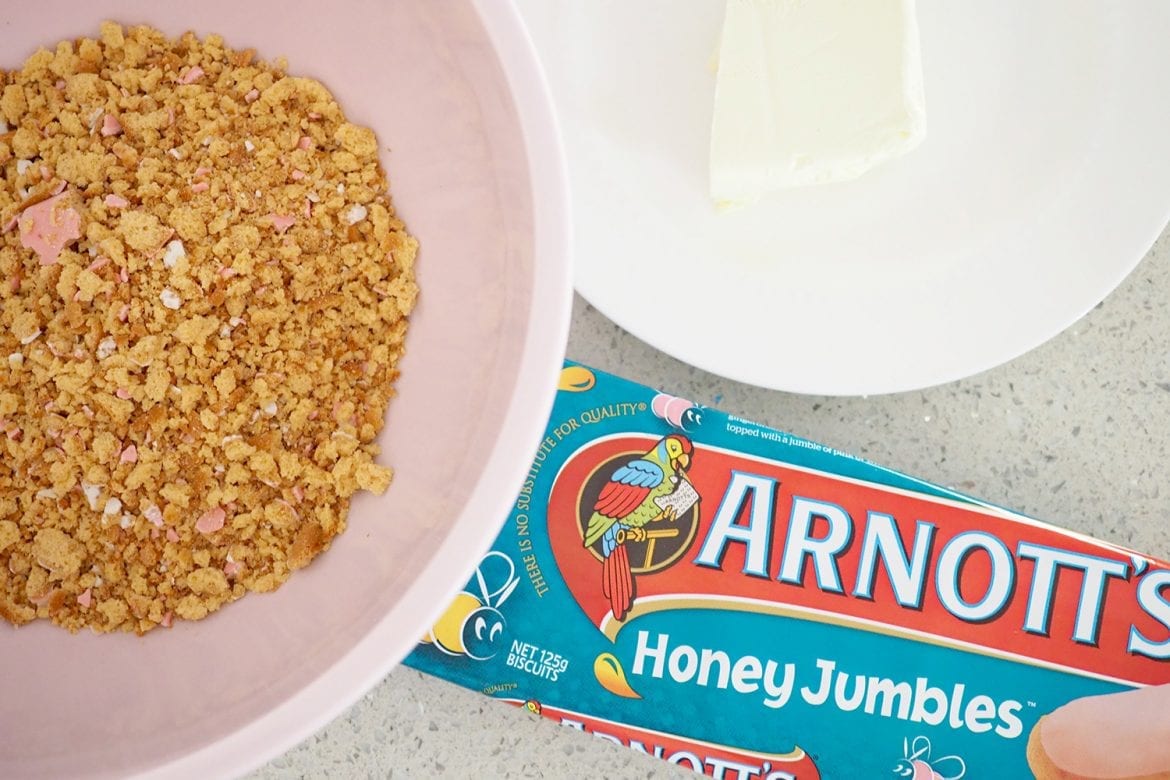 Then comes the fun chocolate dipping part! I used white chocolate melts, however you could use milk or dark chocolate too. I like to use a silicone baking tray for this bit because the chocolate drips can make a mess, but clean up is simple with a silicone baking tray – plus it's really easy to lift the balls off this tray!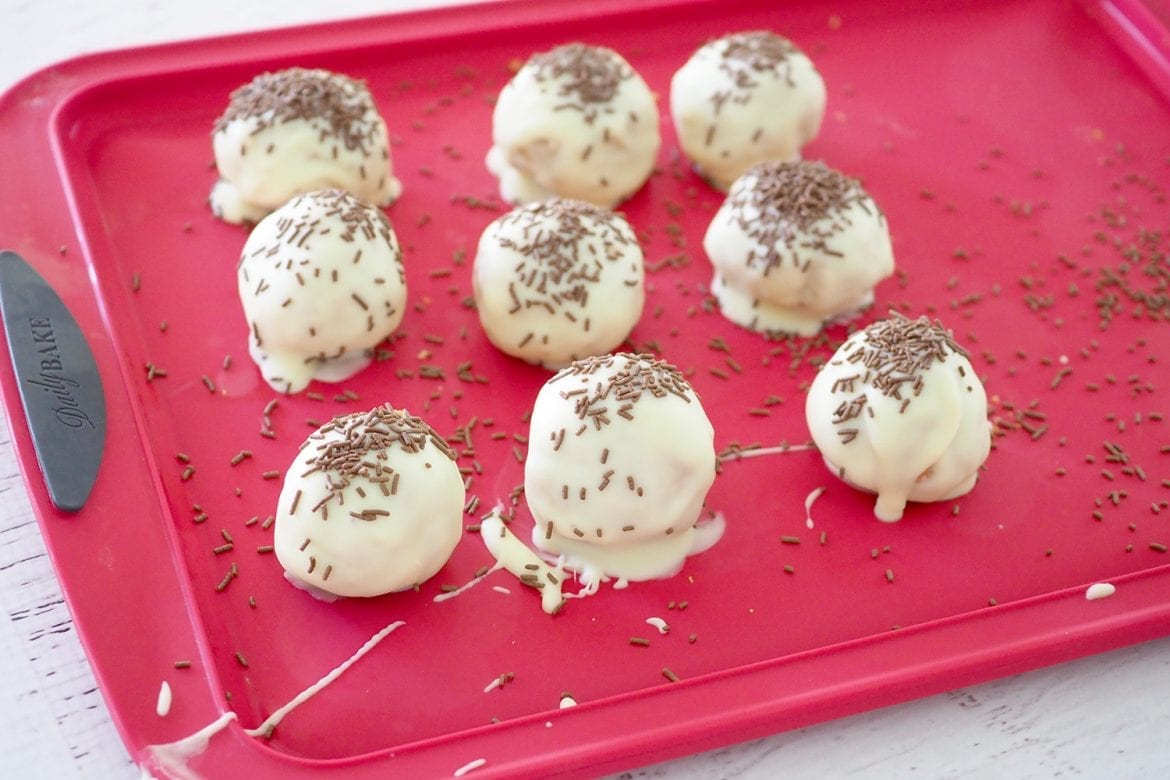 This recipe made 18 nice and soft truffle balls, and whilst there was no licking the spoon or bowl on my part for this recipe, the kids certainly helped with the 'clean up'! If you live in the sunny state (or any other hot part of the country), store these truffles in the fridge.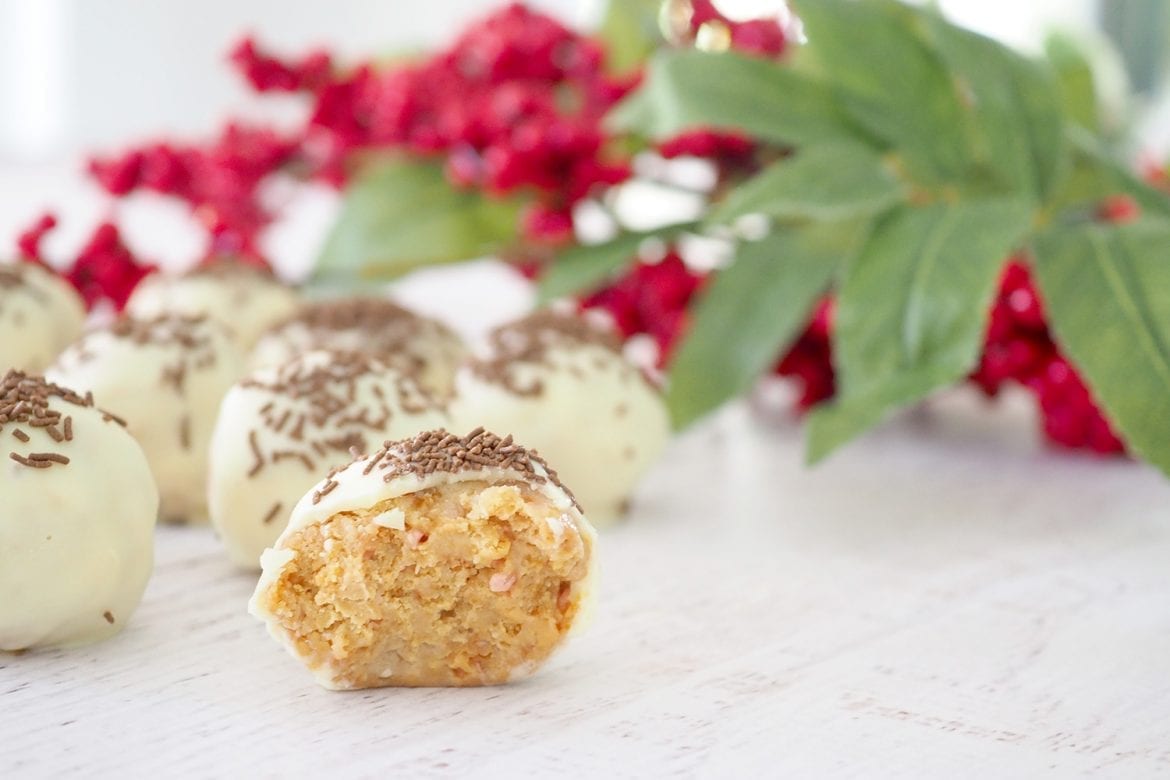 Print
White Chocolate Gingerbread Truffles
Author:
Prep Time:

45 min

Total Time:

45 minutes
2

 packets honey jumbles crushed

200g

 cream cheese, softened to room temperature

200g

 white chocolate melts
chocolate sprinkles
Instructions
Place honey jumbles into a food processor and blitz until crushed.
Add in cream cheese and mix till combined.
Roll into heaped tablespoons and place onto silicone baking tray.
Place in fridge for 30 minutes.
Melt chocolate following packet directions.
Place one truffle at a time in the chocolate mixture. Using a teaspoon, spoon chocolate over it to coat. Use a fork to lift the coated truffle from chocolate, hovering over bowl so excess chocolate can drip back down. Tap the fork handle gently on the edge of the bowl to shake off any excess.
Place on silicone baking tray and sprinkle with chocolate sprinkles.
Repeat, working quickly before chocolate sets.