We've covered Christmas Breakfast, Lunch, Dinner and the all-important Dessert LOL.  Hopefully, this has inspired you for your Christmas Menu and you know what you're cooking along with what sides you will make. But what about snacks? Christmas is the biggest food day of the year. It's a day where you don't need an excuse to eat as much and whatever you want. So what do you serve for snacks, in between meals and how do you accommodate both the adults and kids? If you have a big gathering with family and friends happening, you need food to be available all day so that no one feels like they are going hungry. Here's a handful of food snack ideas to check out.
If you have a favourite recipe, please leave it in the comments below!!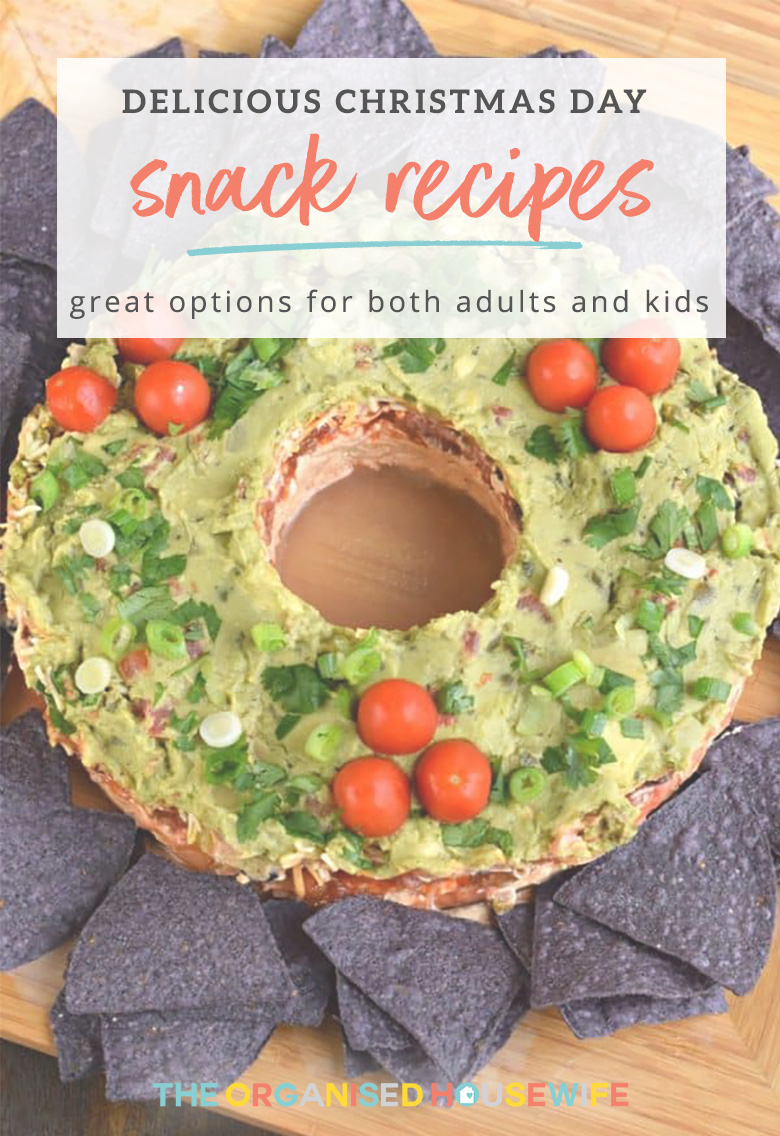 ---
MY CHRISTMAS DAY MENU I'M MAKING FOR MY FAMILY THIS YEAR – if you haven't seen my post on what I'm cooking for Christmas Lunch/Dinner and still need more ideas for your Christmas Day, check out my All Day Christmas Menu.

---
ENTICING CHRISTMAS SNACK RECIPE IDEAS
These Cranberry and Fetta Pinwheels are such a clever idea. Using store-bought wraps rather than making your own pastry will save you so much time. And don't the pinwheels look just beautiful as a Christmas Tree display on a plate? These pinwheels may even entice the little ones!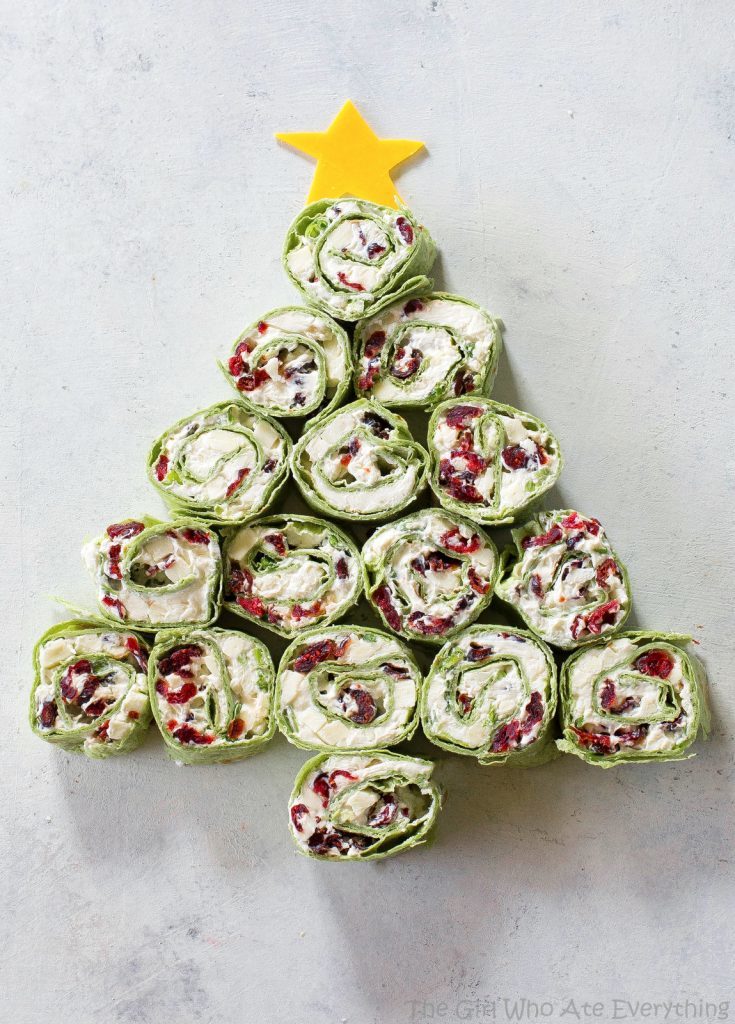 photo credit The Girl Who Ate Everything
My Cheese and Bacon Cob Loaf Dip is always such a crowd pleaser. Hot bread, cheesy dip and lots of people wanting to snack and graze. It doesn't take too long to whip up and everyone will be happy with this snack food.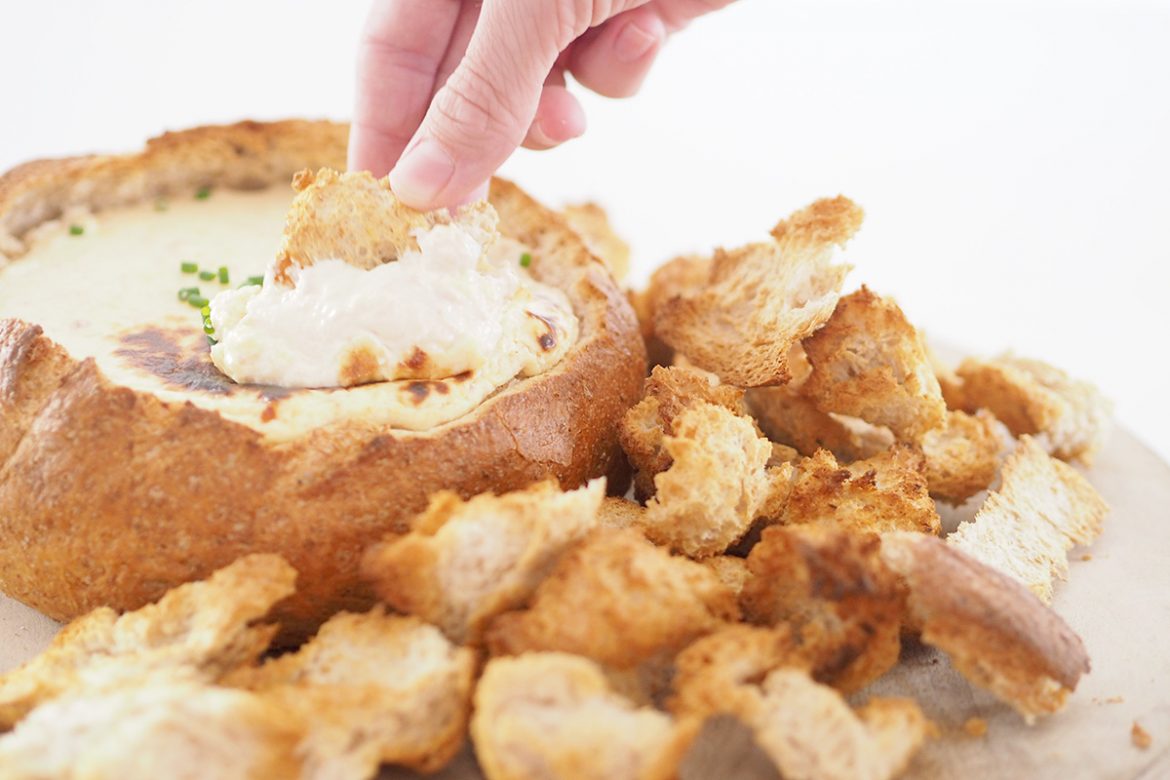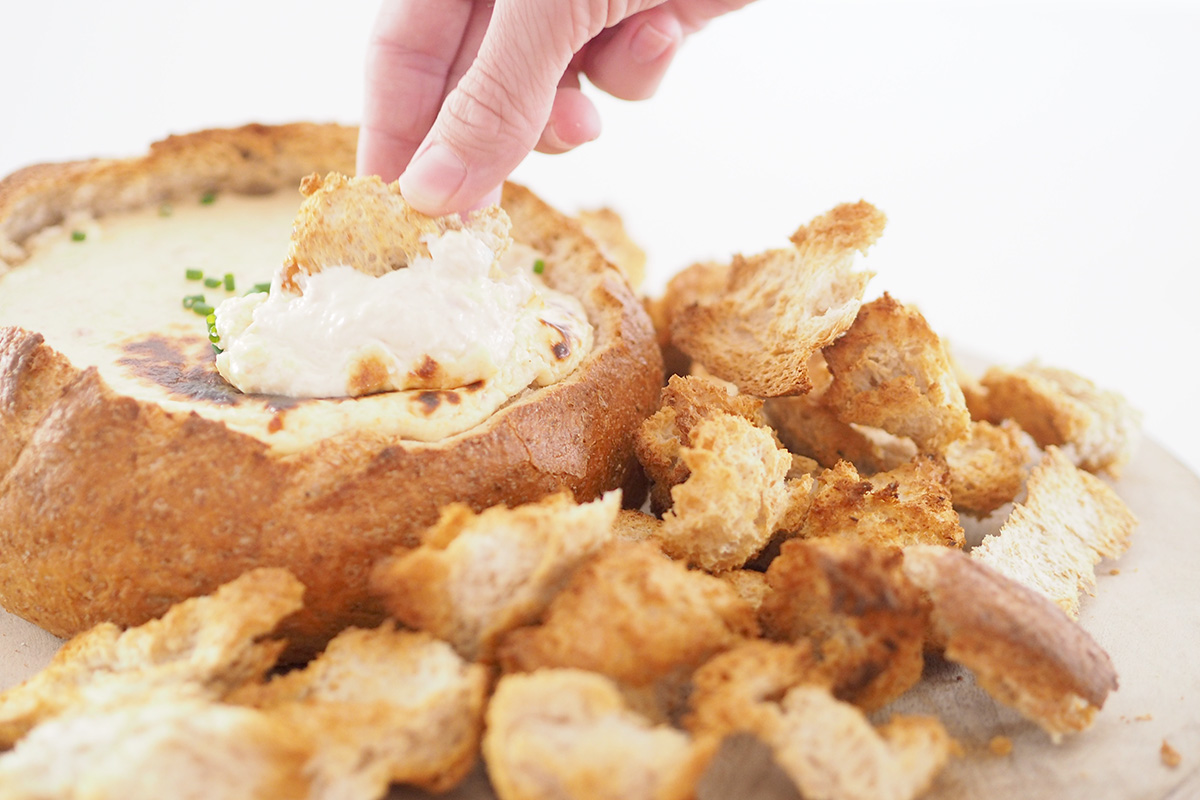 My mum's White Christmas Recipe that I've only recently discovered among her recipe collection and boy is this one good. Scotty loves it, the kids love it and I have no doubt everyone on Christmas Day will love it too.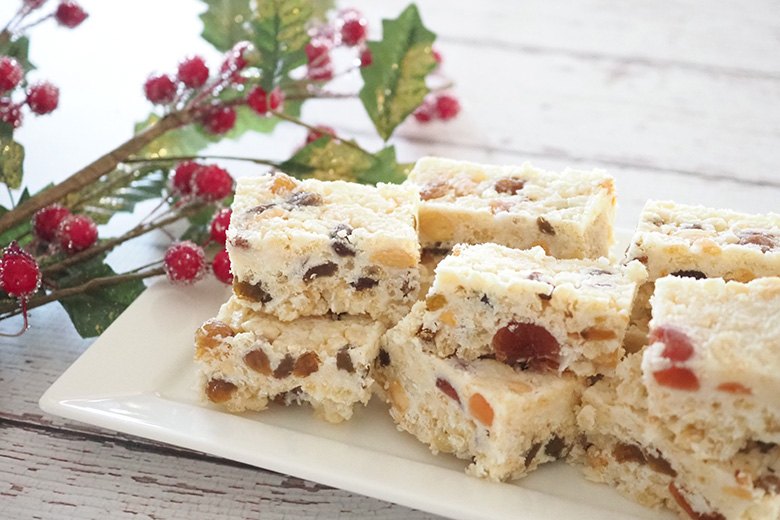 CHRISTMAS GINGERBREAD REINDEER
Many of you will remember these from a few years back when I posted this recipe. For those who don't, how clever is the idea to bake gingerbread men and turn them upside down to create these cute little Christmas Gingerbread Reindeers!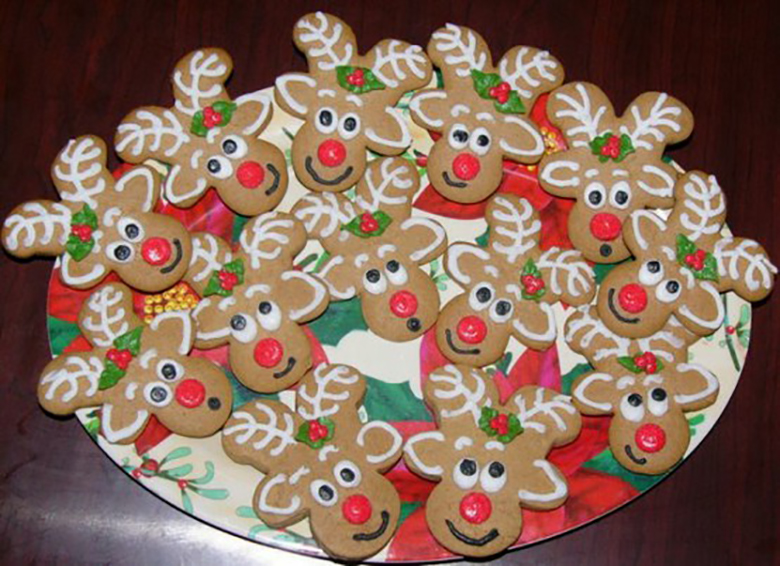 These delicious cookies are a European tradition. They remind me of jam drops but the dough is so light that these Linzer Cookies have such a wonderful taste and texture, unlike normal cookie dough. The jam in the middle makes these cookies a truly decadent treat on Christmas Day.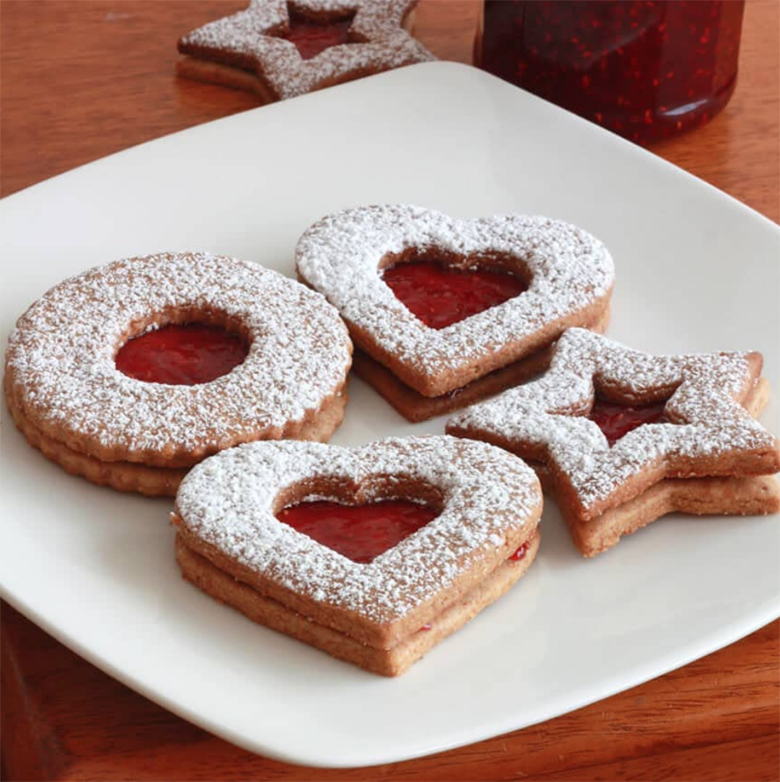 photo credit daringgourmet.com
Flatbread or Turkish bread is so wonderful with the right topping, and this Roasted Cranberry and Goat Cheese Flatbread is no exception.  What a delicious combination with the herbs and ingredients! If you cut this snack up like a pizza on Christmas Day, it's guaranteed to be eaten.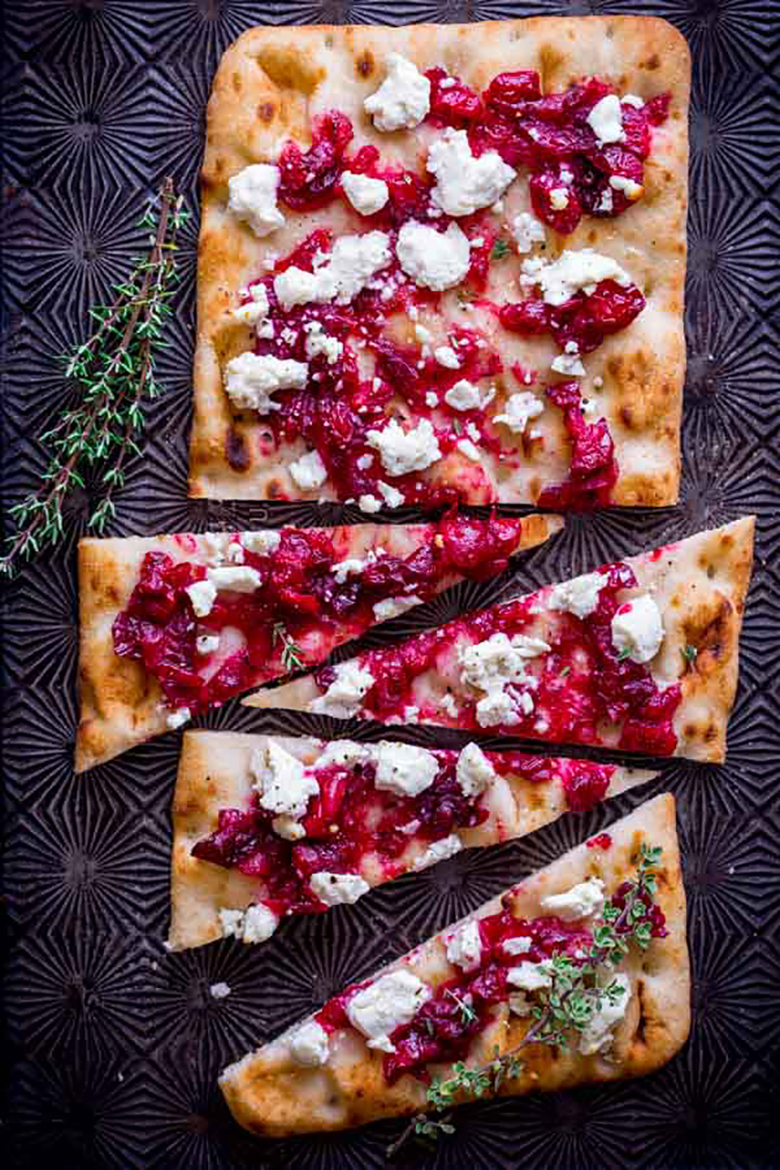 photo credit Healthy Seasonal Recipes
I know this is a little unusual, but apple works in many salads and serving it up like this as a Christmas Day snack is perfect for the festive season because the fruit mixes with the savoury. And let's face it, this Cranberry Chicken Salad with Apples make a beautiful food display.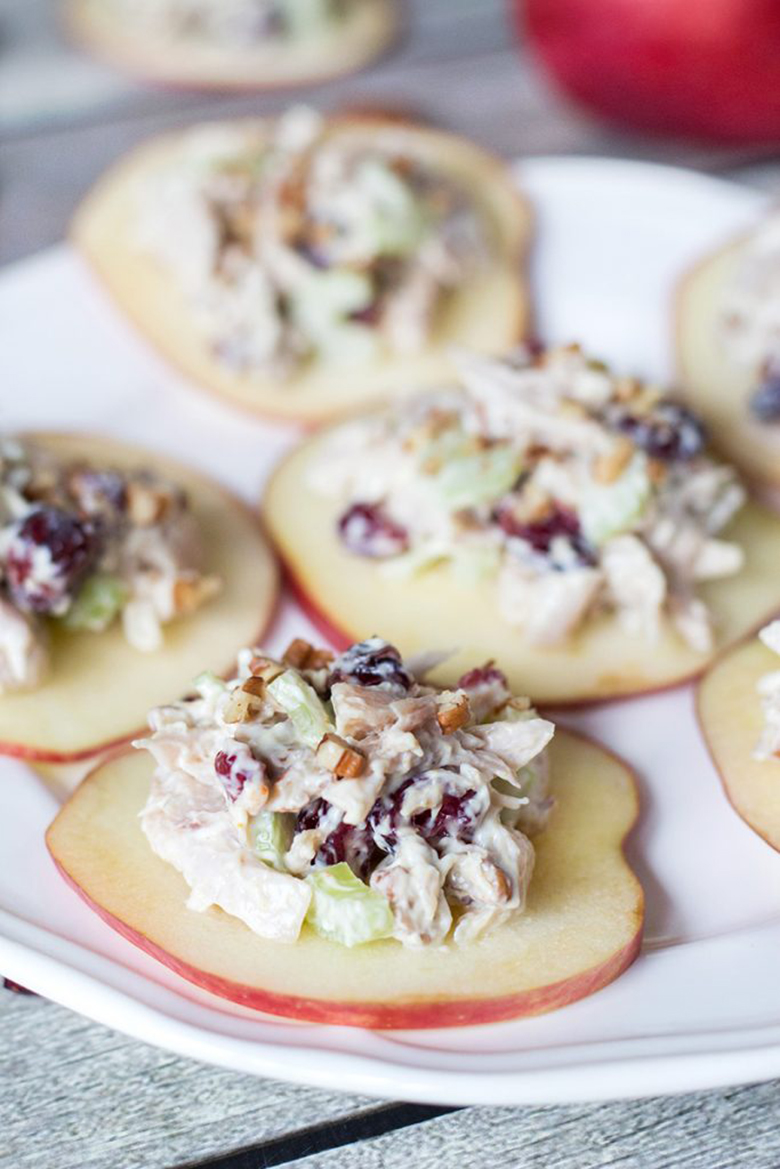 photo credit Yummy Addiction
NUTS N BOLTS
A wonder recipe my friend Kirsty shared with me. This one is a crowd stealer because its sweet and savoury taste will really get you and confuse your taste buds in a good way. Give the Nuts N Bolts a try this Christmas. Your guests won't leave anything in the bowl.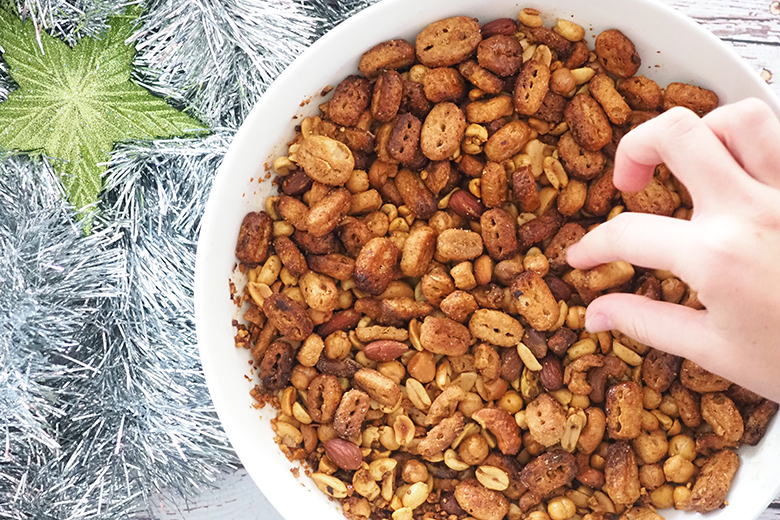 Who can resist a good platter? This is the perfect way to entertain on Christmas Day in Australia. Have finger food like cheese, meats, crackers and fruit available to pick on throughout the day. That's why I call this a Legendairy Cheese & Meat Platter.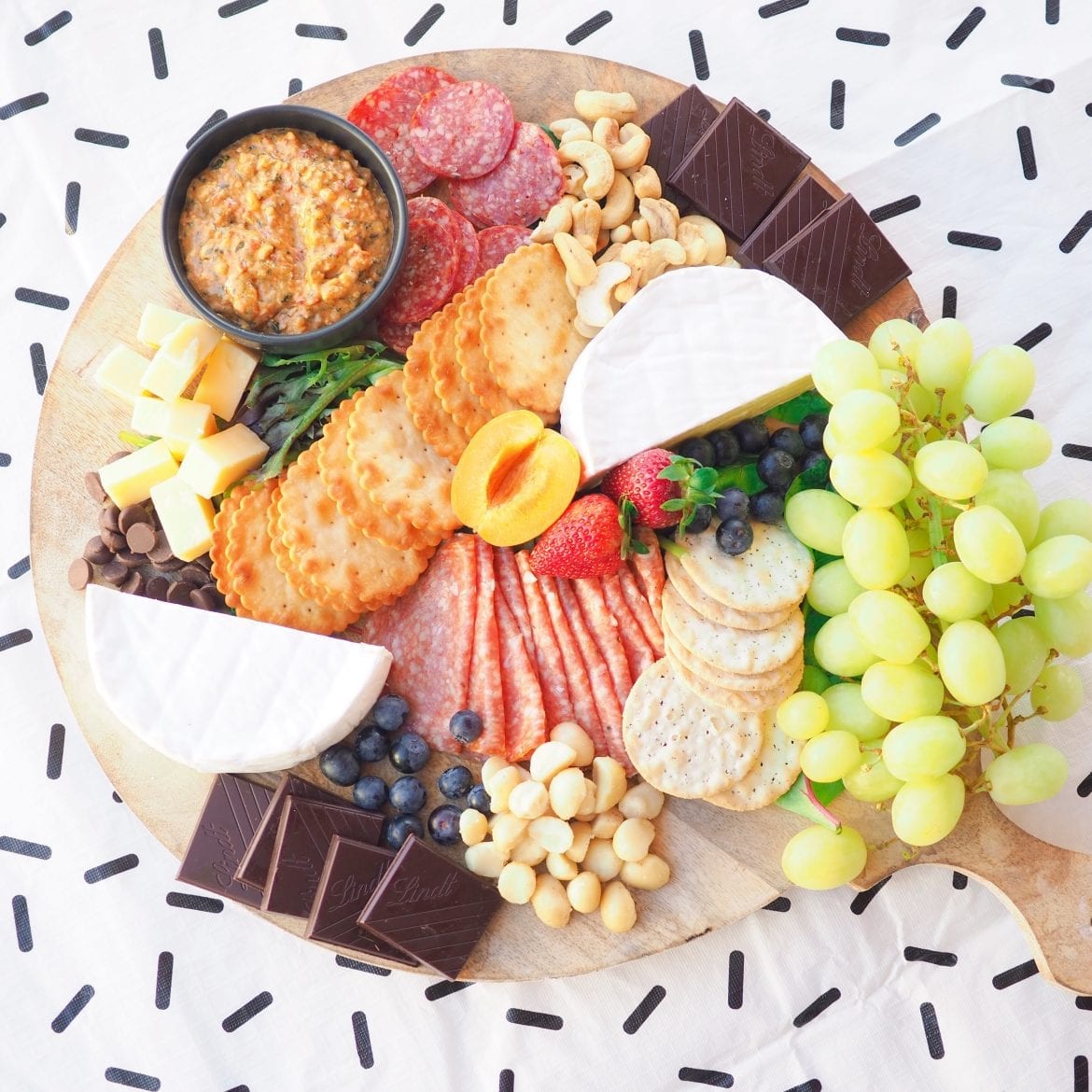 Don't these just look delectable? These Rum And Raisin Truffles would make the perfect little gift for your loved ones this Christmas which could be part of your Christmas Dinner setting.  A little gift box on the side of the plate would be nice, otherwise just a large serving dish with these on it. I guarantee they will be gone at the end of Christmas Day!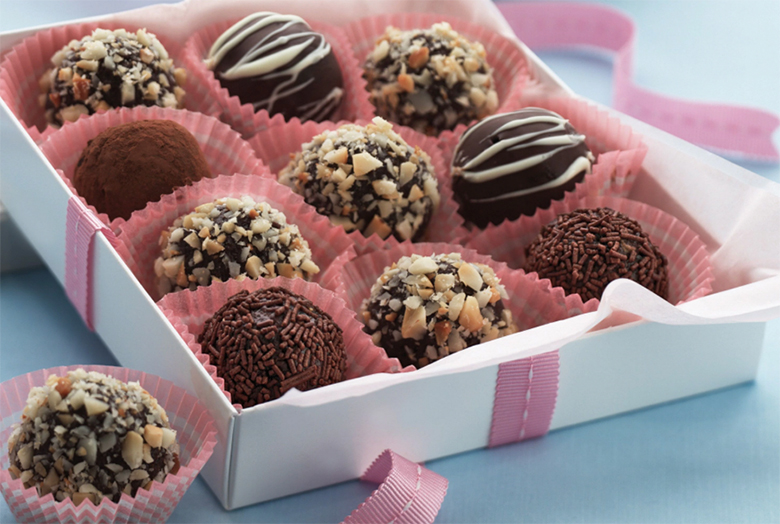 image credit taste.com
OMG who doesn't love a layered dip, this one just oozes Christmas festivities with its 7 layers of food goodness. Doesn't this 7 Layered Taco Dip Christmas Wreath just look just look Delish!!!! Try the healthy corn chip option too like in the photo, something like these blue corn & sea salt corn chips that are available from the health food section.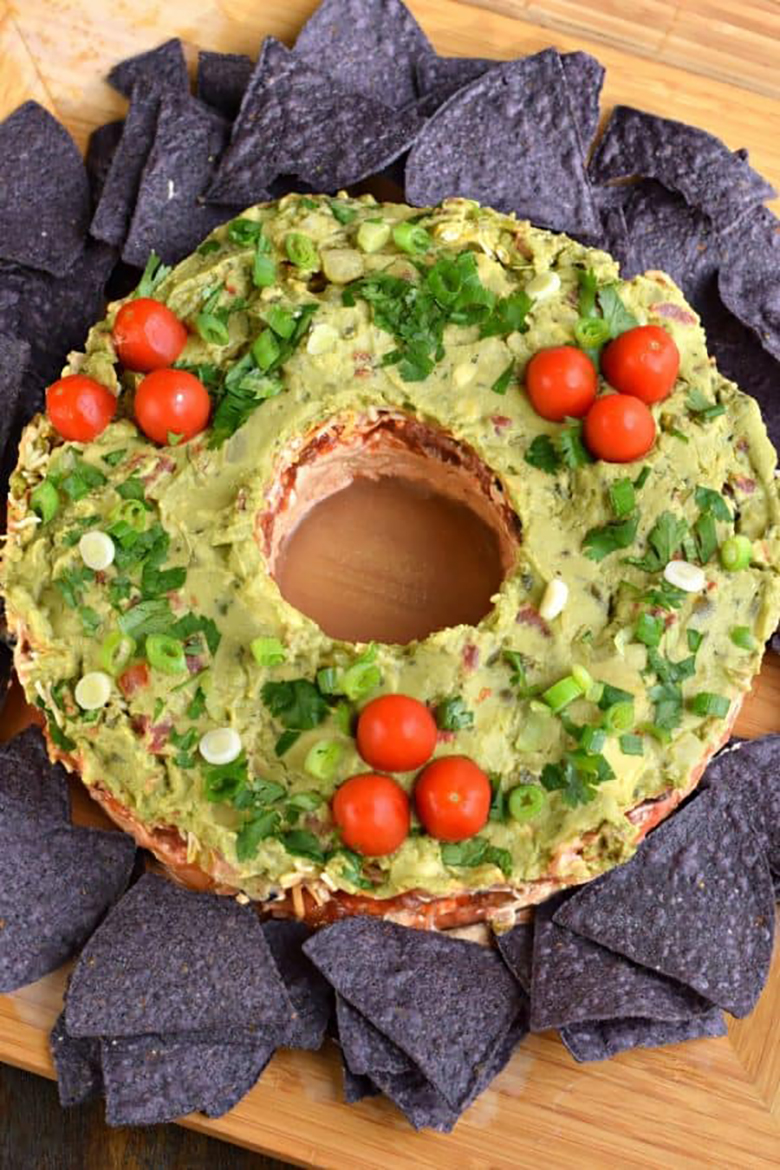 photo credit Shugary Sweets
These little Mini Smoked Salmon Pikelets are quick and easy to prepare and will put a smile on your guest's faces on Christmas Day. They are perfect for grazing in between the bigger meals and they are absolutely delicious. 

You can't go wrong with Devilled Eggs. I know not everyone likes eggs, but they look so enticing on a serving dish at Christmas, so let your guests decide if they will try them or not. Scroll down to my 'what to take when asked to bring a plate post', and you will find my Devilled Egg recipe at the bottom.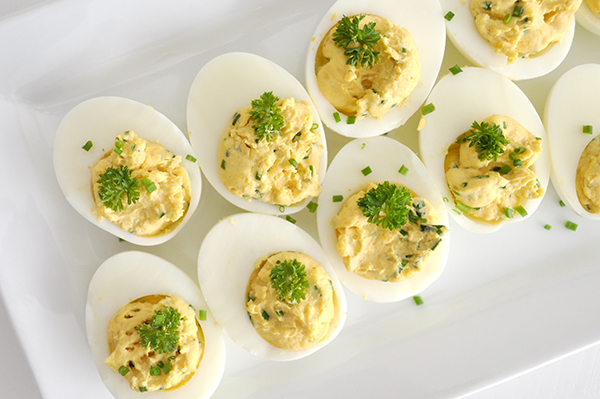 WHAT'S YOUR FAVOURITE SNACK TO SERVE AT CHRISTMAS?