My kids have end of year celebrations for school this week. Each of them has been asked to bring in a particular food. Miss 13 is making Rocky Road, Mr 13 delegated himself to drinks (easy option!) and Miss 11 is taking in Christmas Chow.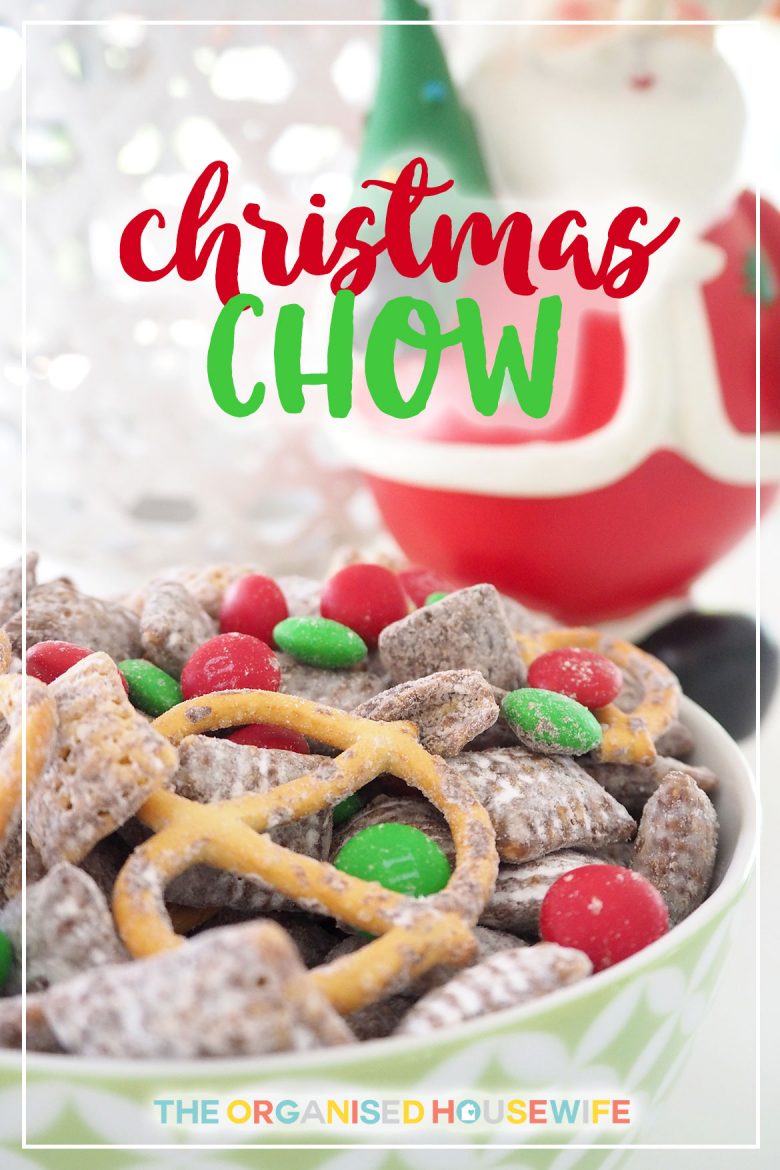 Christmas Chow is a crunchy, sweet snack filled with cereal, chocolate, peanut butter, icing sugar and more. It's very easy, my kids actually make it themselves. I can't take the credit for this, it's all them. Miss 11 made some for her end of school class party and friends, and Mr 13 made some for us!  It is important to put a tag with the Christmas Chow to let others know it contains nuts.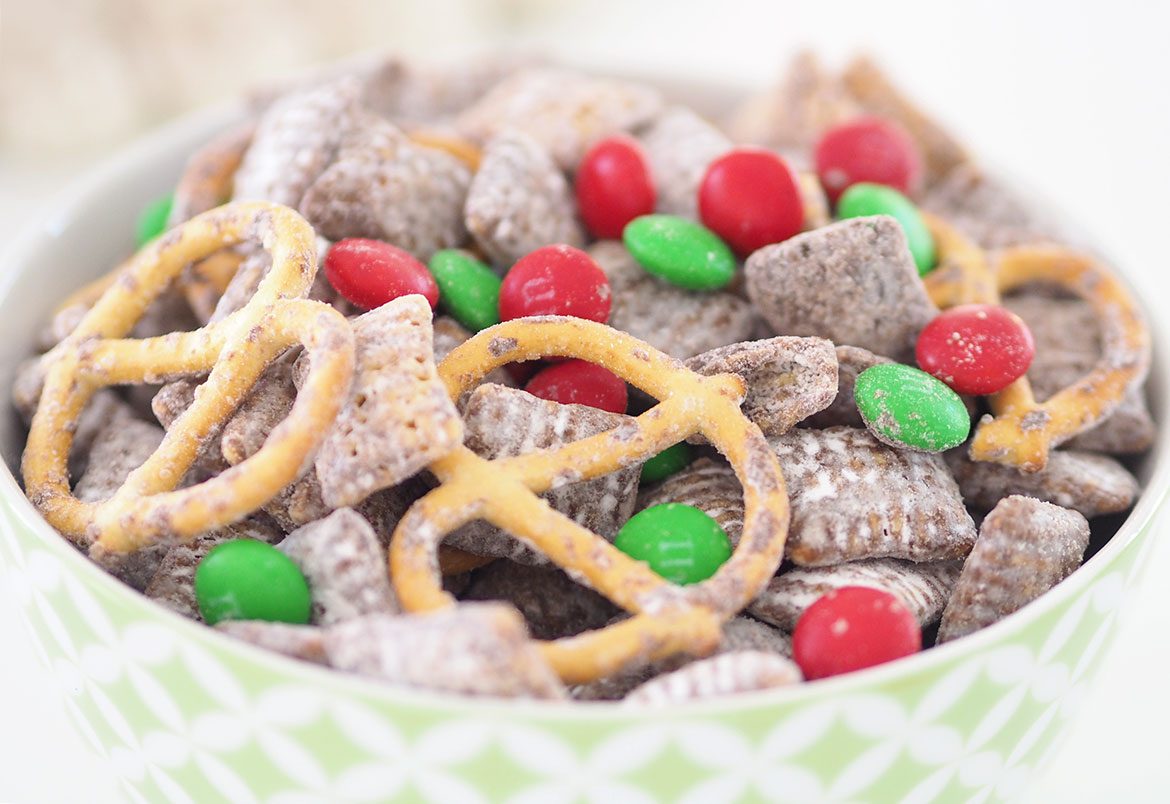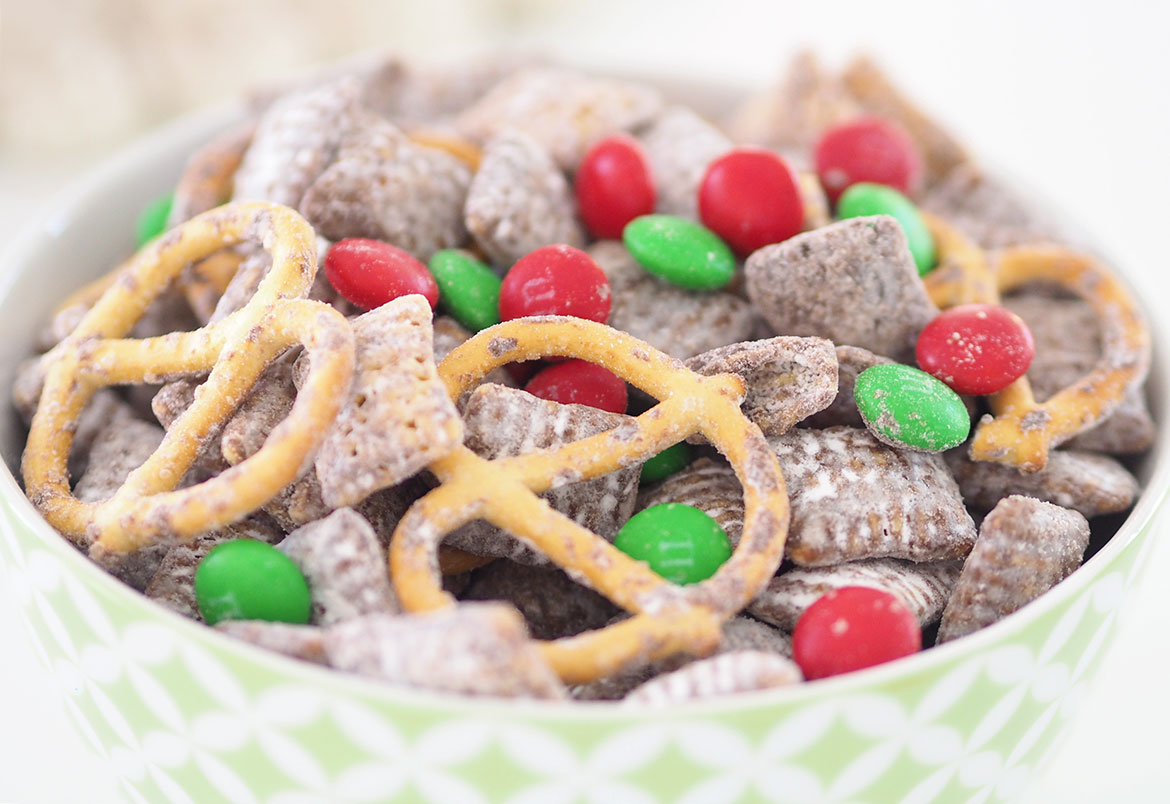 Miss 11 also bagged some up and have given it to their friends as a little Christmas gift. These bag toppers are available in my shop and there are several different designs to choose from. Available here.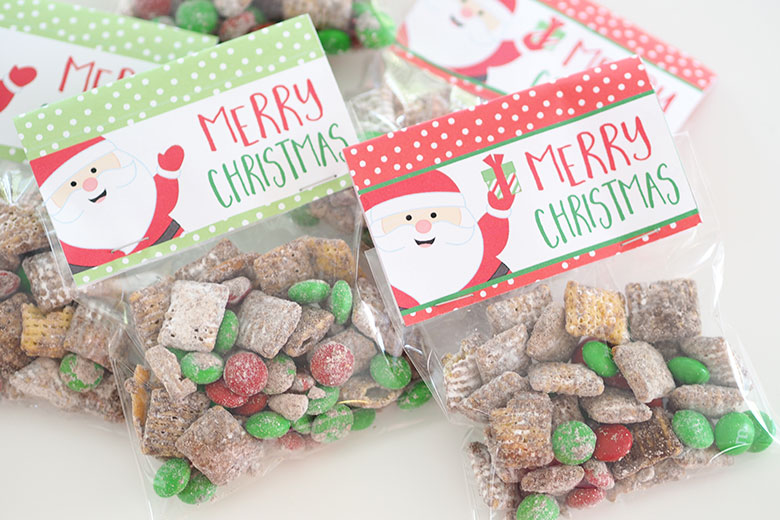 This is a great snack to keep in the fridge over Christmas for when unexpected guests arrive. It's guaranteed you will have none left after serving it!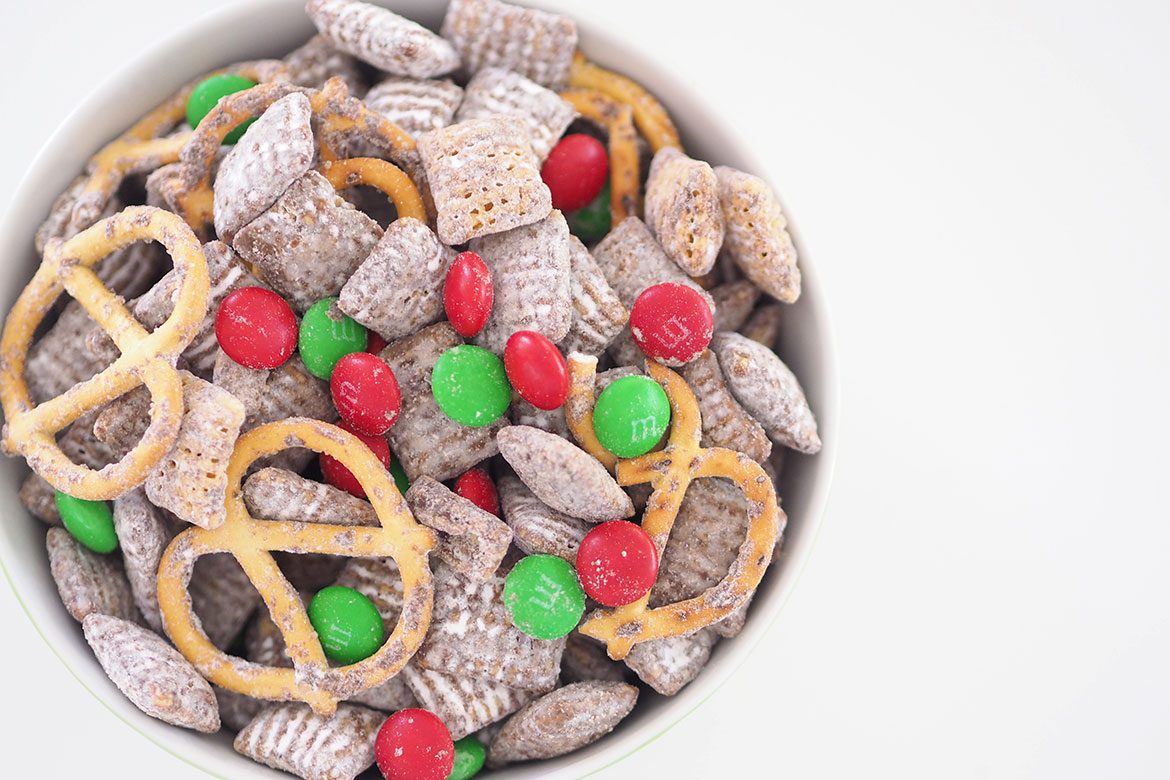 Store in an airtight container in the fridge.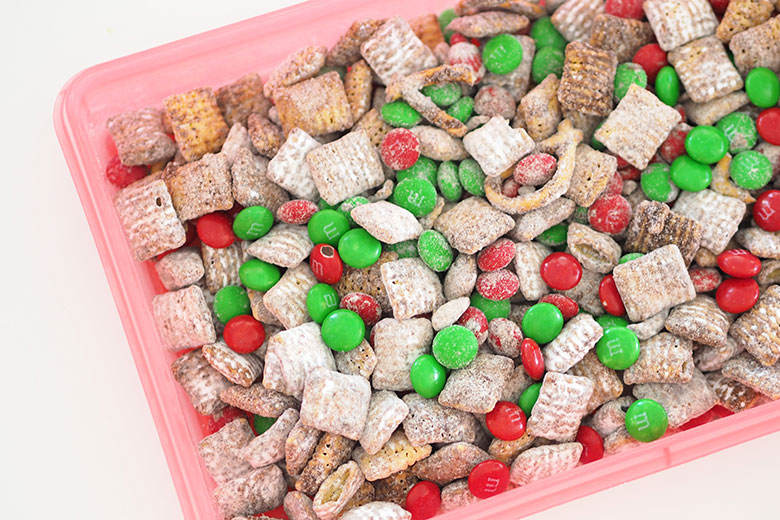 Christmas Chow
Serves: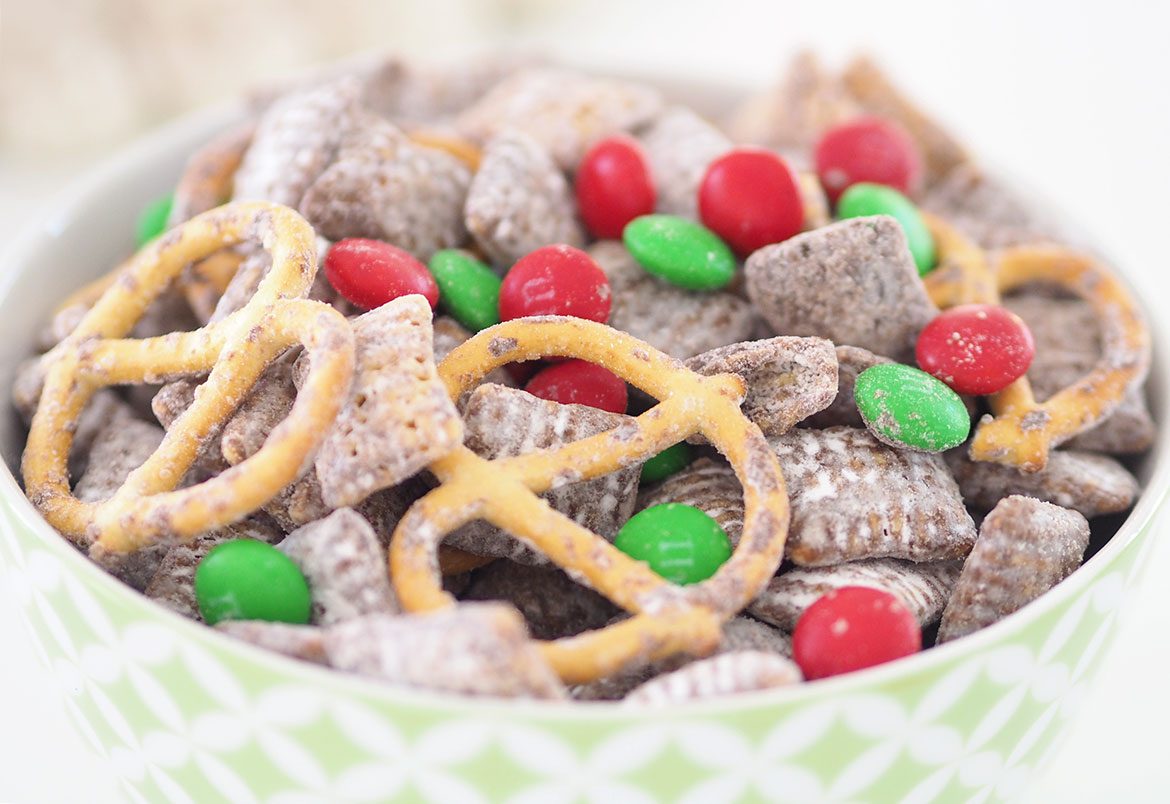 Ingredients
9 cups Crispix cereal
1 cup pretzels
1 cup Christmas m&m's
1 cup dark chocolate melts
½ cup peanut butter
¼ cup salted butter
1 teaspoon vanilla extract
1½ cups icing sugar
Instructions
Place the Crispix into a large bowl
In a medium microwave safe bowl place the chocolate, peanut butter, butter and vanilla extract
Microwave on 50% power for 30 seconds, stir. Repeat until mixture has completely melted
Pour the chocolate mixture over the Crispix and mix with a spatula until all of the cereal is coated
Spoon the icing sugar in a large zip lock bag. Place all of the chocolate mix into the zip lock bag, along with pretzels and m&m's, close and shake until all the cereal is coated in icing sugar
Spread the mixture out onto a lined baking tray and refrigerate for 30 minutes to allow the chocolate and sugar to set
Store in an airtight container in the fridge for 2 weeks
By Kat – The Organised Housewife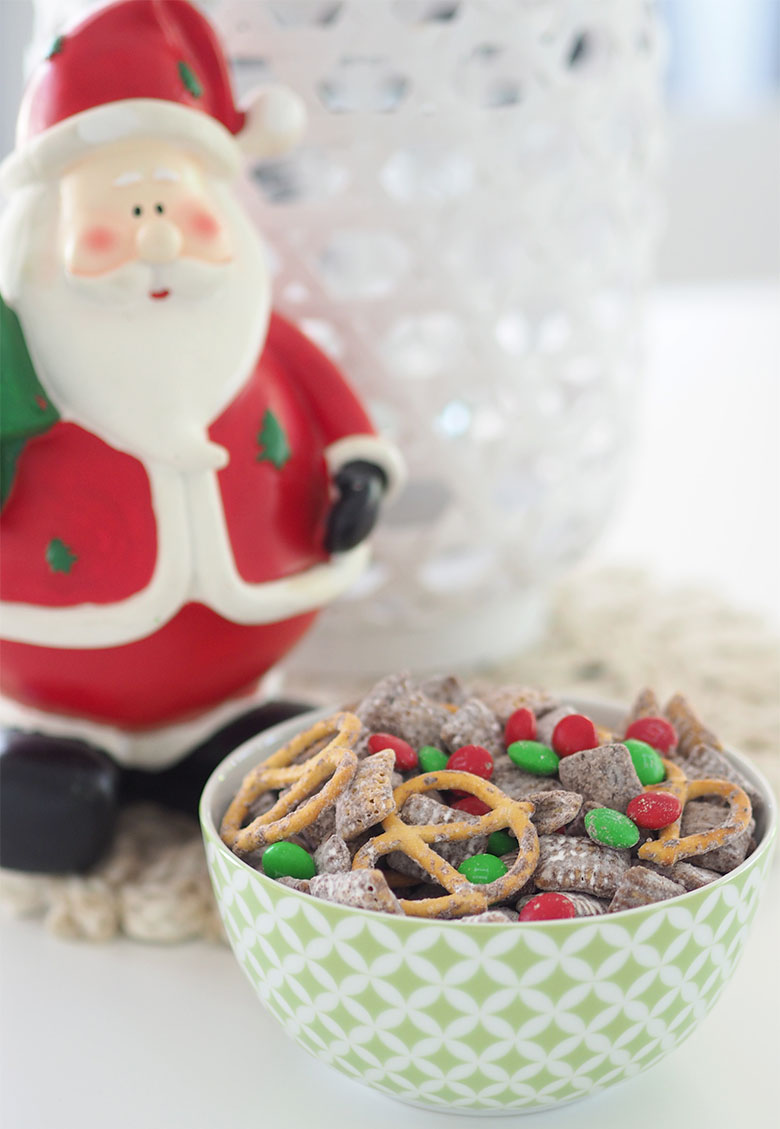 What is your favourite Christmas Snack?