What is your favourite course when it comes to the Christmas Day Menu?  Dessert is certainly the most beloved course on the Christmas menu for the kids. I remember as a child, all I wanted was to see what Mum and Nan was making for dessert so that I could make sure I got some before the rest of the family, we had big family Christmas gatherings.  My mum had a signature dish, it was a trifle.  Every Christmas she would make trifle. Now she is with the angels I make sure that I continue her tradition and always serve trifle (my style, Summer Berry Trifle) for Christmas dessert.
There are so many wonderful recipes available for you to make for Christmas that it was hard limiting myself to share only a few. What I've done is share a mixture of my recipes, some traditional desserts from others, cookies and also an American traditional pie. Whatever you choose for your friends and family on Christmas Day, just remember that you can't go wrong as long as the sweetness of the dessert produces happy full bellies and satisfied smiles. Enjoy these delicious recipes and be sure to let me know how they turned out.
If you have a favourite recipe, please leave it in the comments below!!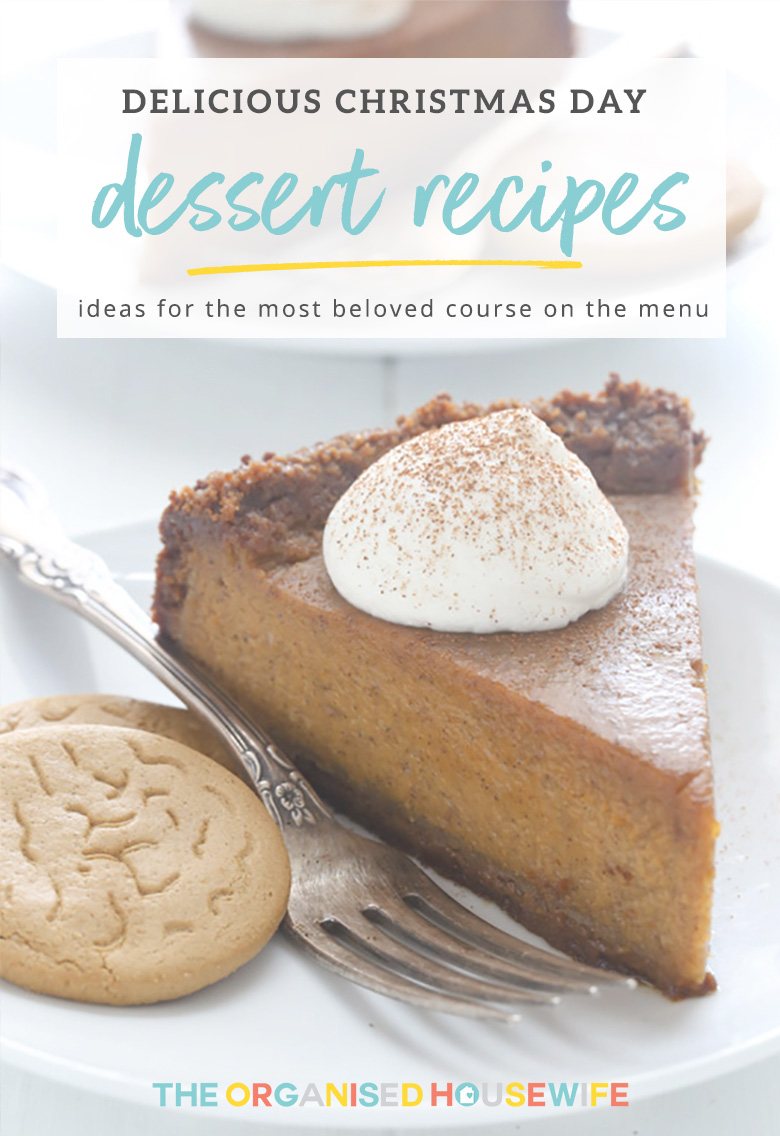 ---
MY CHRISTMAS DAY MENU I'M MAKING FOR MY FAMILY THIS YEAR – if you haven't seen my post on what I'm cooking for Christmas Lunch/Dinner and still need more ideas for your Christmas Day, check out my All Day Christmas Menu.

---
ENTICING CHRISTMAS DESSERT RECIPE IDEAS
Not only does this dessert look beautiful, but it looks like it would taste wonderful too. This White Chocolate Panna Cotta is a truly decadent dessert for Christmas Day. It's creamy and fruity and with the berries, is such a festive treat. I also have a simpler version of Panna Cotta available if you want to make things a little easier.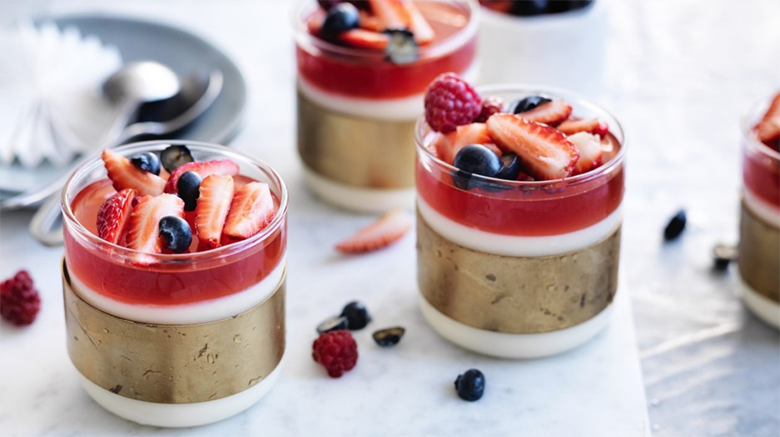 image credit goodfood.com.au
OMG, I just love my Kahlua Hazelnut Ice Cream Cake. I've been making it for years and it's always a big hit. Not really suitable for the kiddies with the alcohol in it, but how about the adults enjoy something a little more daring and delicious too.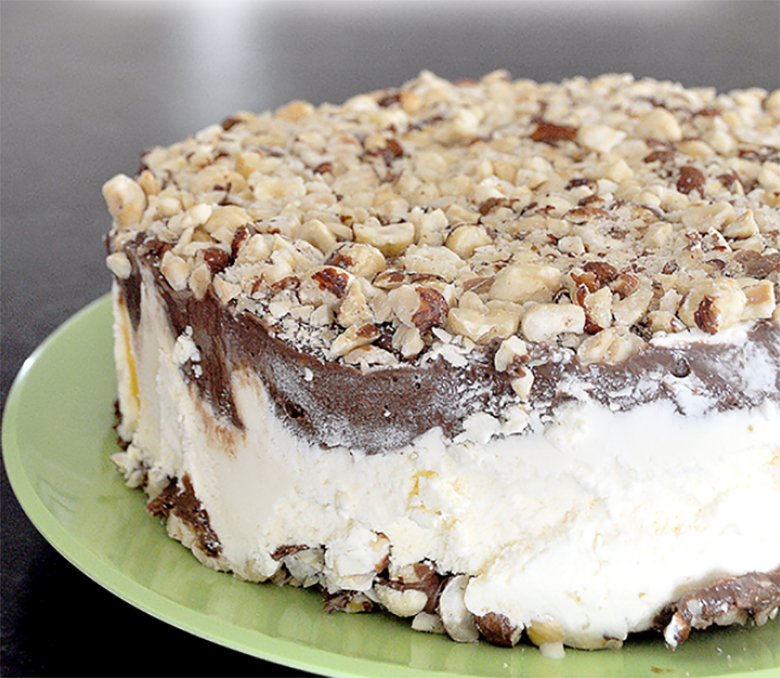 A traditional Aussie Christmas always has a Traditional Christmas Pudding involved. The last few years I haven't bothered making one myself, because I make so many other yummy treats for Christmas Day, but I did have a good search to find one to mention here and this one really does look scrumptious.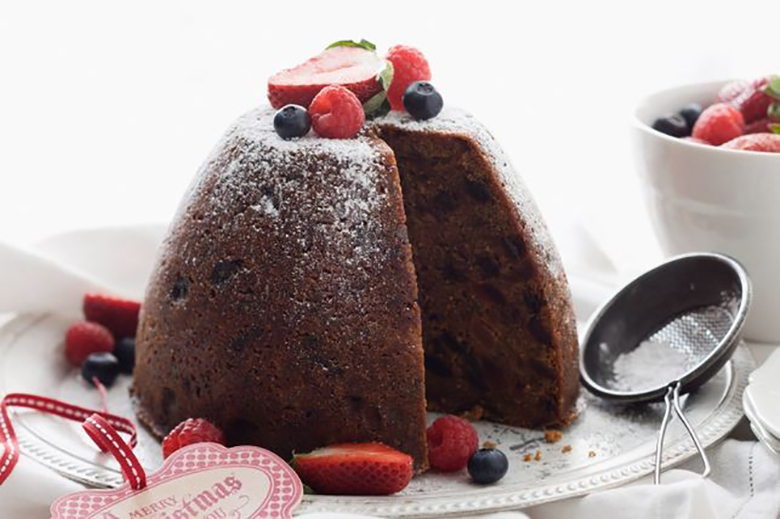 image credit taste.com
It seems to be more of a Thanksgiving tradition in America, but this Deep Dish Pumpkin Pie with Gingerbread Crust seemed like the perfect dessert to add here for Christmas Day. It has a festive twist to it with the gingerbread crust and I have been wanting to try out a pumpkin pie for quite some time now. This one looks delish!!!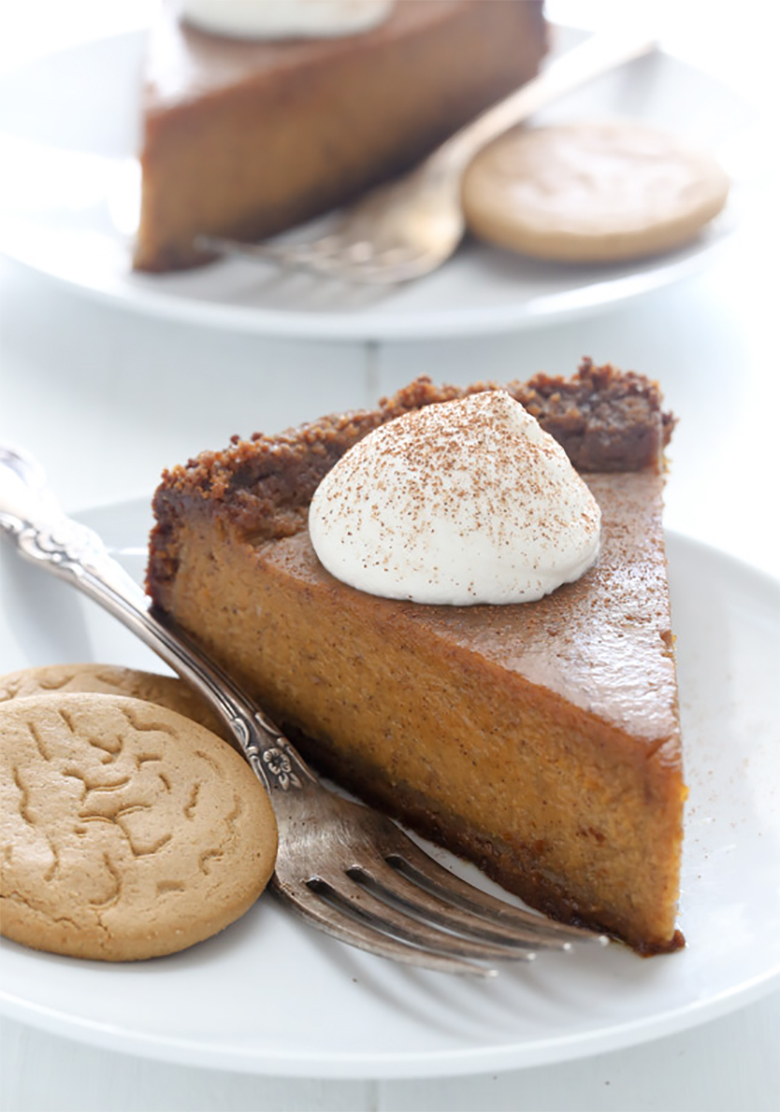 image credit bakedbyrachel.com
This is my Christmas Chocolate Ripple Cake and it's such an easy recipe to put together. The biscuits used in this recipe actually soften up from the cream that I use to put it all together, and turn into a cake consistency. It's such a tasty cake, and the best thing is, no one will ever know that the delicious taste is created with chocolate ripple cookies.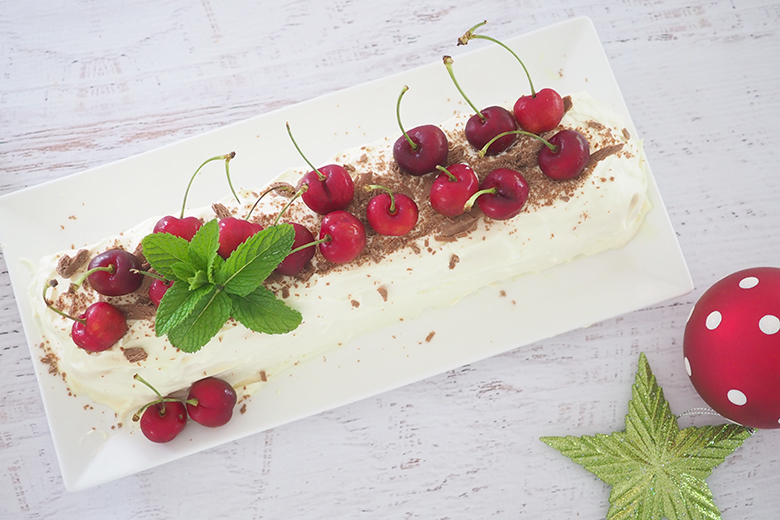 Oooh don't these three desserts look simply delicious!! Three different desserts made from yoghurt. You can make a Yoghurt Pavlova, Yoghurt Cookie Parfait and a Gingerbread Yoghurt Cake with these recipes. They would all make such yummy Christmas Day desserts.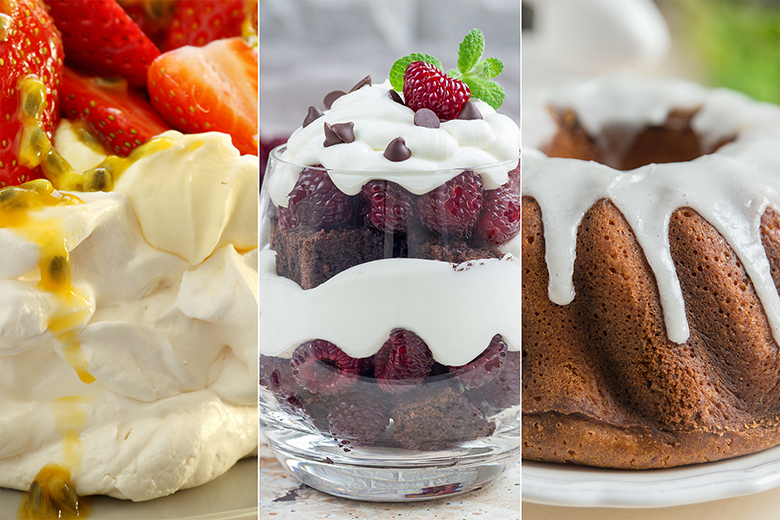 photo credit Mandella Foods
Christmas Pudding is something that guests either love or hate on Christmas Day, but with this Frozen Christmas Cheesecake Pudding, your guests are guaranteed to love this Christmas Dessert, because who doesn't love ice cream!!!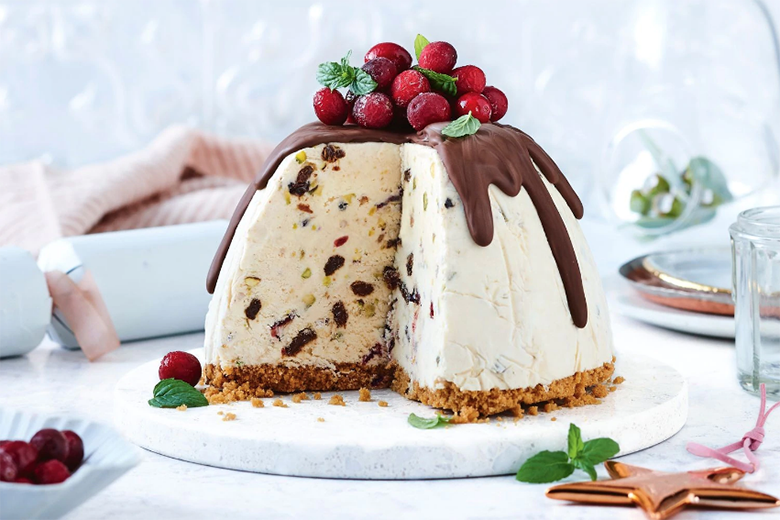 photo credit Taste.com
Doesn't this Frozen Buche De Noel look simply heavenly? This would be such an enticing Christmas dessert for everyone after your Christmas dinner. This is such a decadent looking dessert. Yummo!!!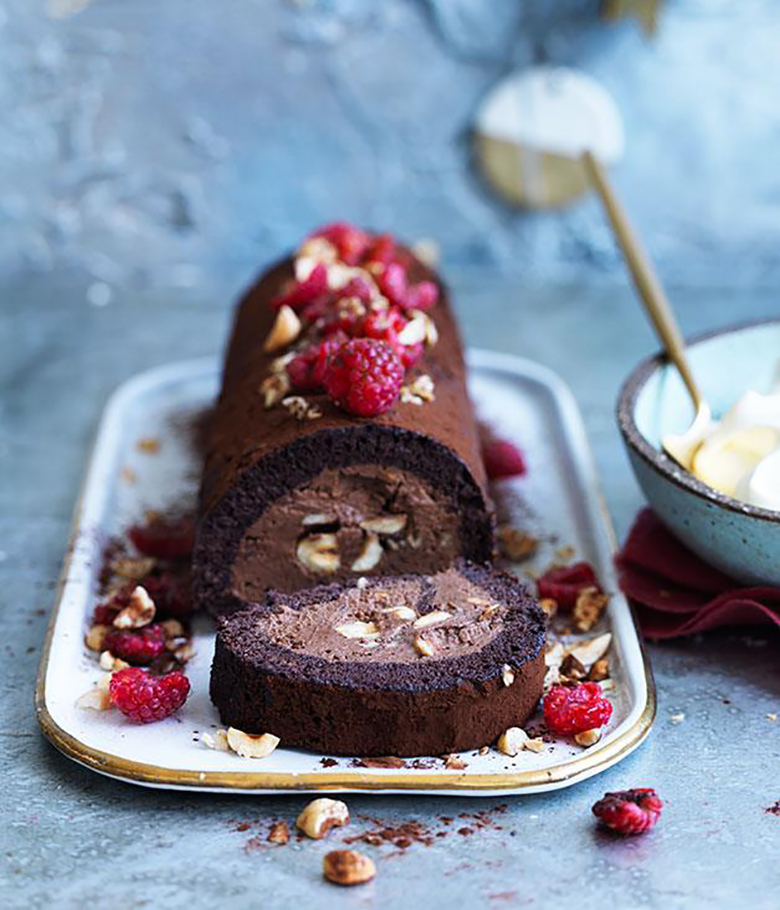 photo credit Gourmet Traveller
Ice cream, Ice Cream and more Ice Cream. I mean let's face it!!! You can never have enough ice cream when it comes to Christmas in Australia. This Christmas Pudding Semifreddo recipe looks so good that I might just sneak this one in on Christmas Day.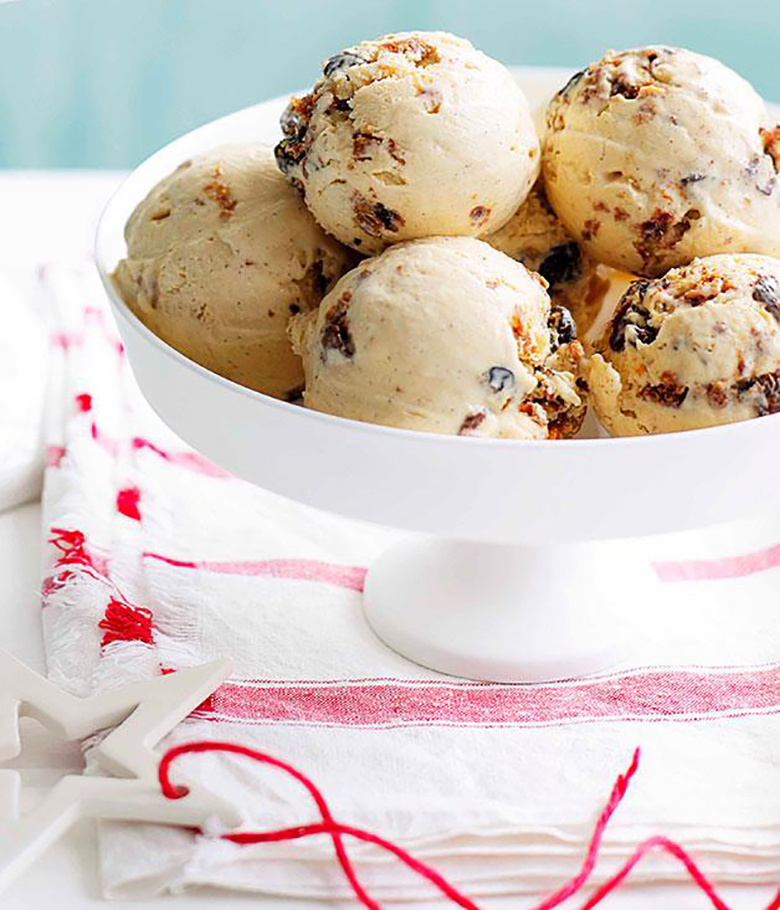 photo credit Gourmet Traveller
Mint and Christmas always seem to go hand in hand. Wouldn't your guests be impressed with this incredible Choc-Chip Candy Ice Cream Cake?  And look at those candy canes that have been incorporated into it. Yummo!! I want a slice.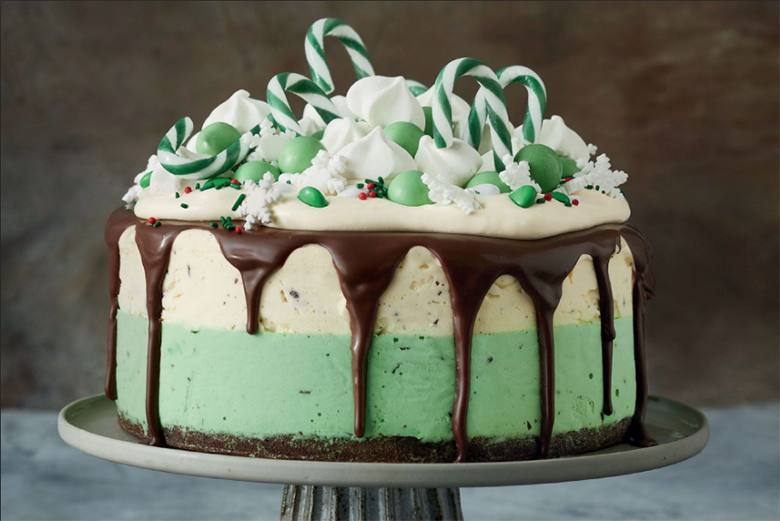 photo credit Taste.com
This Brandy Cinnamon & Dark Chocolate Tiramisu looks absolutely heavenly. Add the glass of good brandy with it for dessert on Christmas Day, and all the adults are set to relax and enjoy the evening ahead.

photo credit Delicious
Mmmm the word butter is always yummy, but when you have burnt butter together with all these Christmassy ingredients, you know that a recipe like this Burnt Butter, Whiskey and Raisin Trifle will be a delectable dessert treat.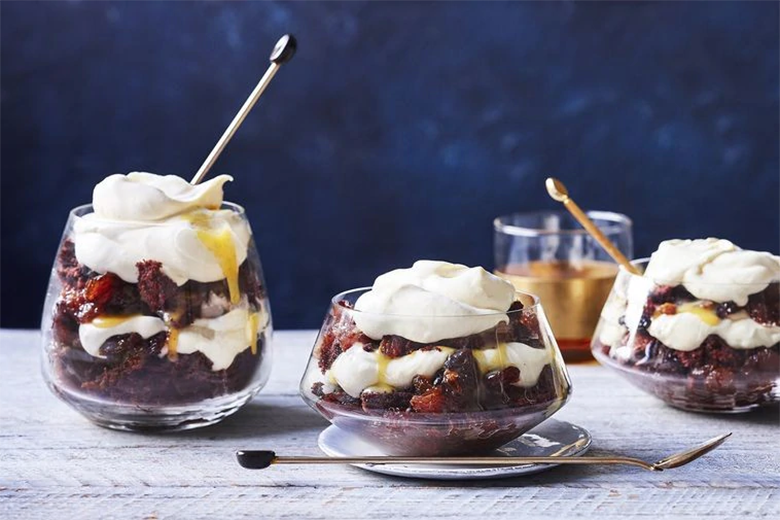 WHAT'S YOUR FAVOURITE CHRISTMAS DESSERT?