Not sure what to take to your next gathering when asked to 'bring a plate'? Here is a collection of homemade and ready-made ideas that you can take along to your next Christmas party or social gathering.
The end of the year often brings many social gatherings, dinner parties and Christmas events, and it's always nice to bring a plate of food or nibbles to share. It can be very expensive and overwhelming to cater for a large group of people, so make a point of asking your host if they'd like you to bring something savoury or sweet – that way you won't end up with 20 desserts (although I could think of worse problems to have – LOL!). Here are some homemade and ready-made 'bring a plate' options to take along to your next social gathering.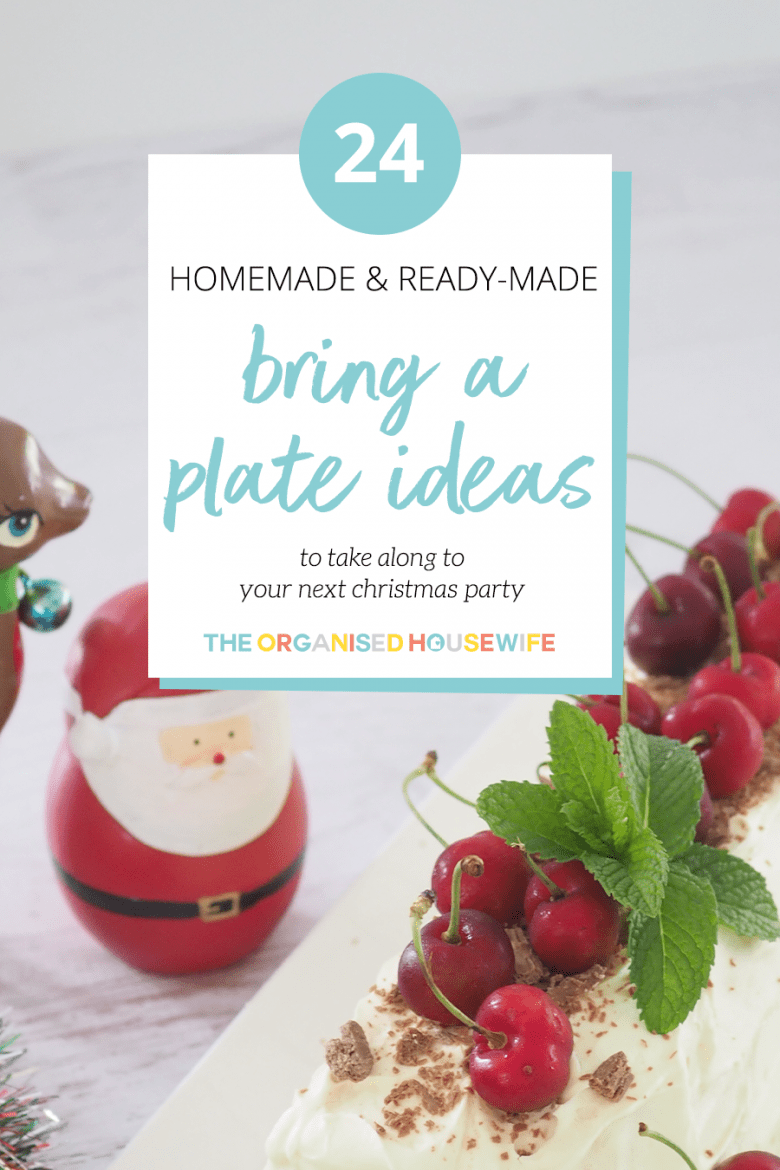 In partnership with Woolworths
---
---
Getting creative in the kitchen (when you have the time) is lovely. I like to get up early whilst the rest of the house sleeps, put some music on, and get lost in my baking. On the other hand though, ready-made platters and cakes that are available direct from your local supermarket are a godsend during the busy festive season.
Here is a selection of some tasty homemade and ready-made share plate ideas to get you sorted for your next 'bring-a-plate' event – regardless of how much spare time you have to prep!
Savoury Share Plate Ideas
CHEESE AND BACON COBB LOAF DIP – Crackers and dips are a must for any host, but this delicious cob loaf is a great way to mix that up! It's always a winner, gets eaten up very quickly, and the best part is the whole thing can be eaten!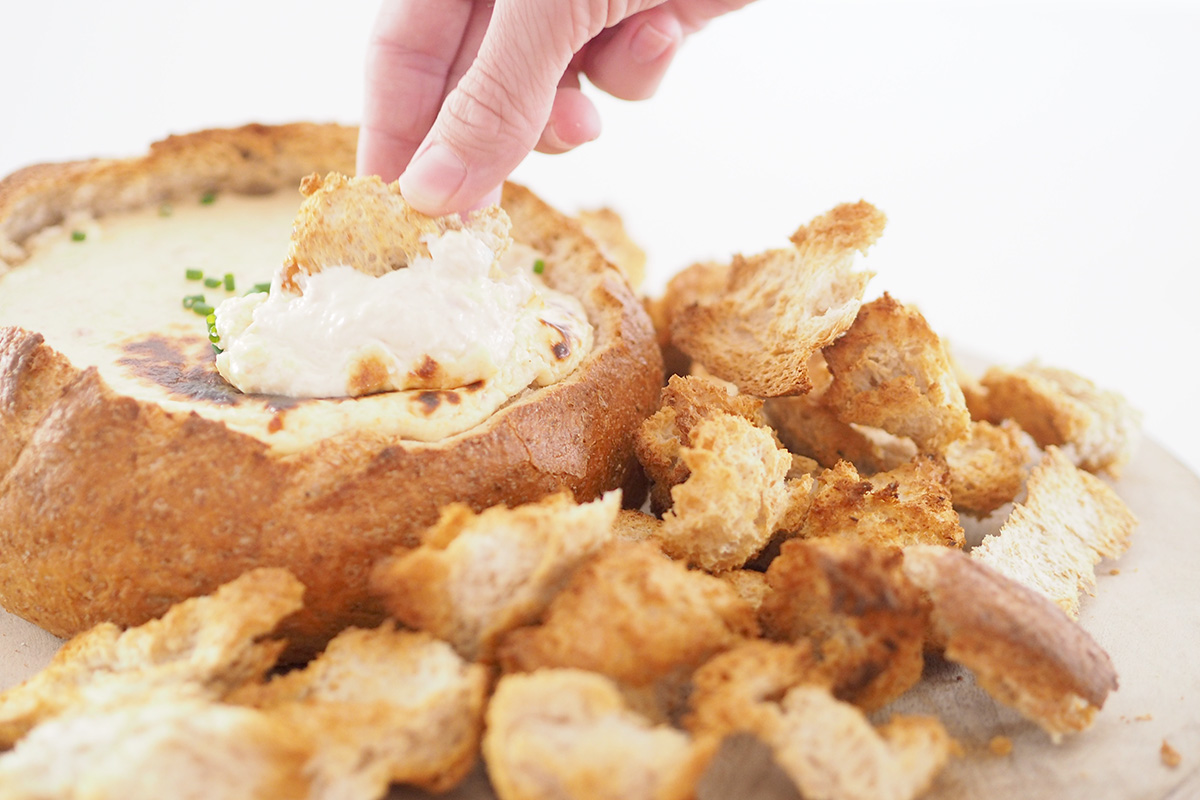 CAPRESE SKEWERS – These are so easy, fresh and colourful! They make the perfect appetiser to share with your friends at your next dinner or lunch catch up. If you're looking for a meat alternative, consider swapping the little potatoes out for meatballs.
QUICK ALTERNATIVE: Beef, Sweet Potato & Kale Meatballs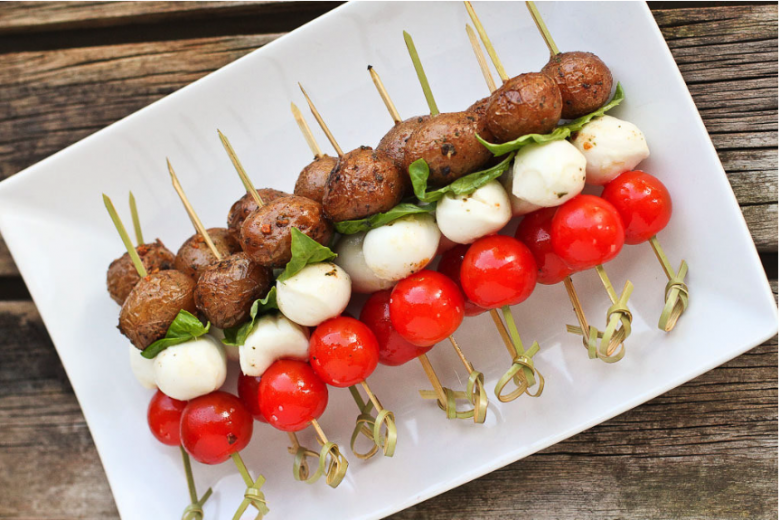 CHEESE & BACON MINI QUICHES – These Cheese and Bacon Mini Quiches are perfect to make for parties or for when you're having friends over. They are really easy to make and fuss free.
QUICK ALTERNATIVE: Petite Quiches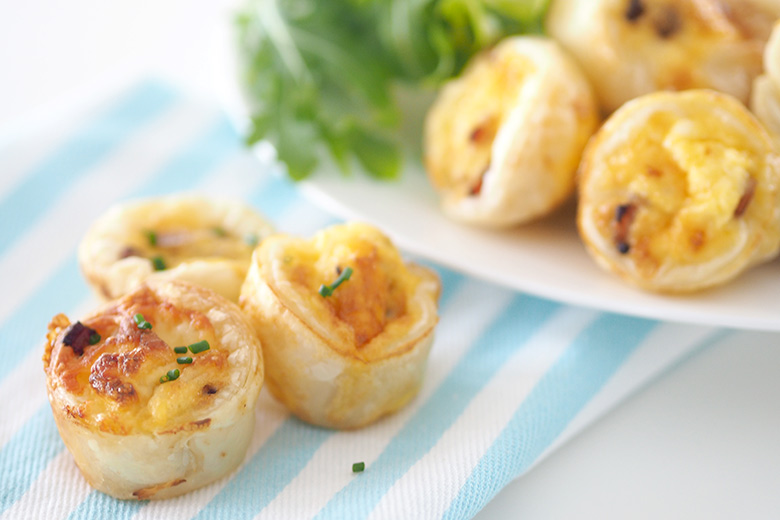 DEVILLED EGGS – A favourite at many of our gatherings is the good ole faithful devilled eggs, this very retro dish will never tire. It's a great snack that is easily picked up and eaten with one hand, or great to have on a buffet table to serve up for dinner.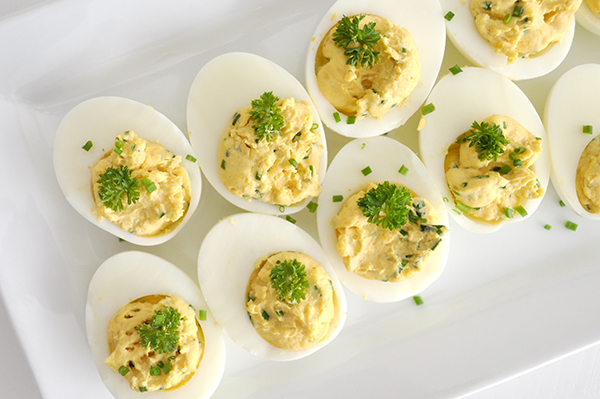 CHEESE AND MEAT PLATTER – Platters are a fantastic way to feed the tribe during backyard celebrations. Cheese is the star of the show for my platters and then I work my way around with meats, dips, fruit, nuts and choc pieces. This is a great no-cook platter that can be thrown together pretty quickly.
TO GET YOU STARTED: Grazing Table Platter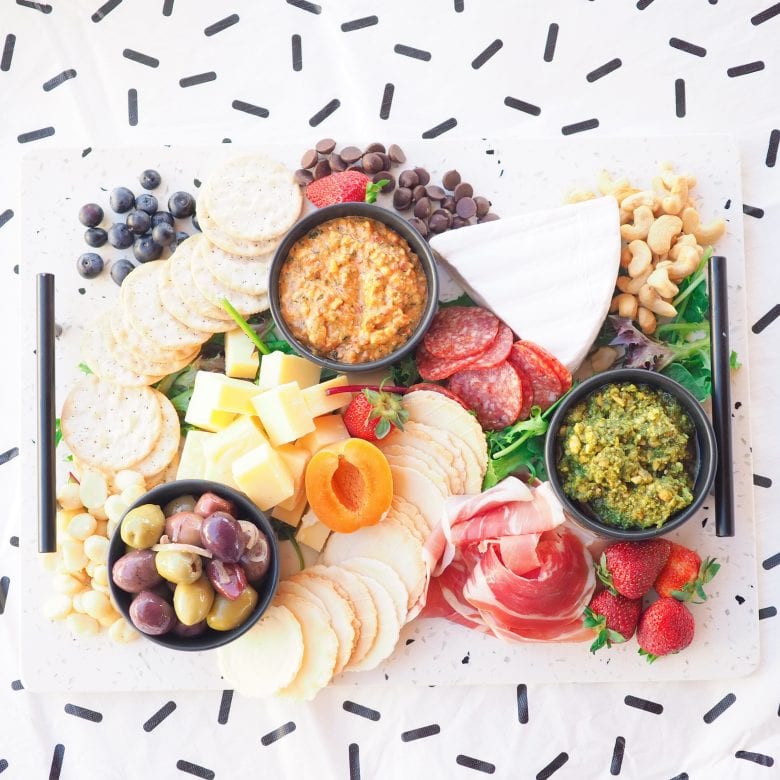 HOMEMADE SAUSAGE ROLLS – These are delicious! The perfect finger food and they taste incredible served warm or cold.
QUICK ALTERNATIVE: Sausage Rolls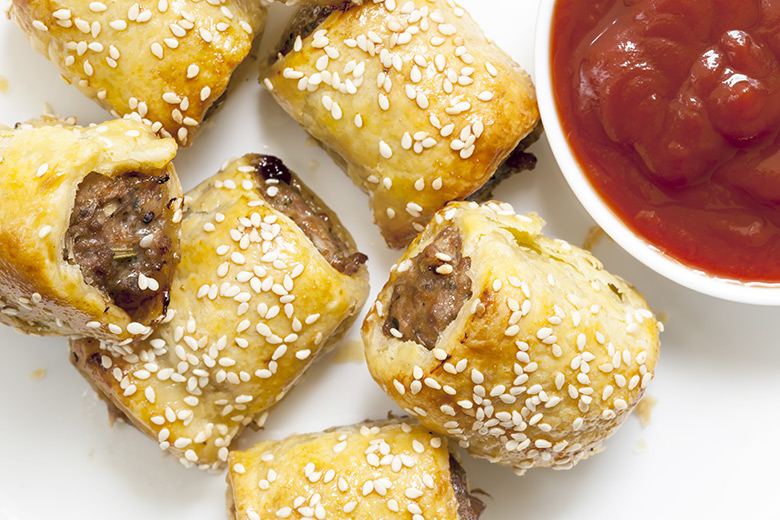 MELON, MOZZARELLA AND PROSCIUTTO SKEWERS – A delicious (almost) ready-made tapas share plate to take along to your next party.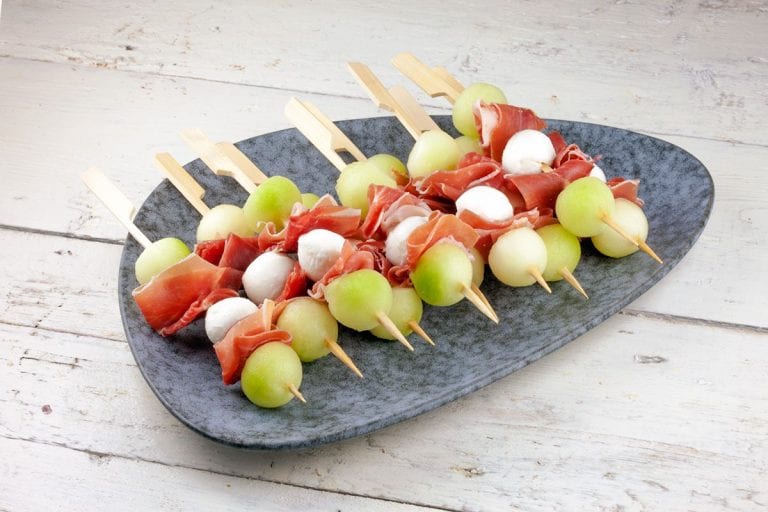 QUICK SHEPHERD'S PIE – This is something quick and easy to prepare, and is a great hearty contribution to a BBQ or casual dinner party.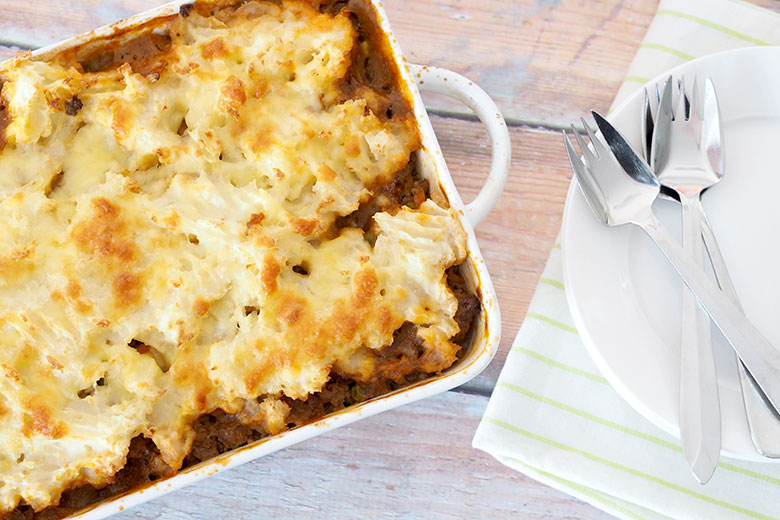 POTATO SALAD – I have never been a fan of potato salad, but I have to say I truly love this creamy home-made recipe. This dish would be another great plate to bring along to a BBQ.
QUICK ALTERNATIVE: Potato Egg & Bacon Salad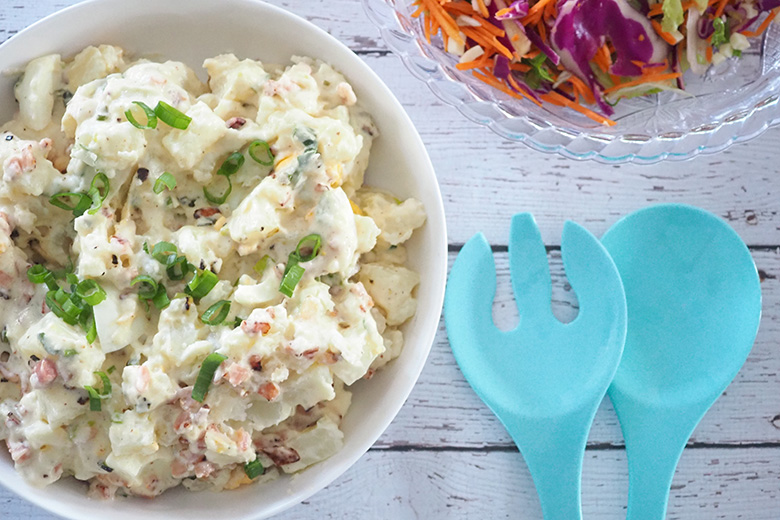 MEXICAN LAYER DIP – Mexican layer dip is a great dish to bring along to BBQs. It is always a crowd pleaser!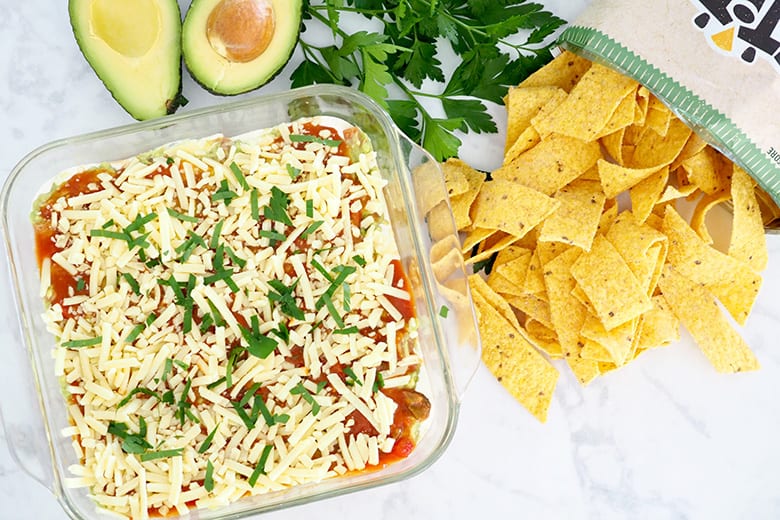 SUPER EASY PIZZA SCROLLS – Quick and easy to make, and super yummy too! You could even make these in advance and freeze them, so you have them on hand when needing to throw together a last-minute share plate.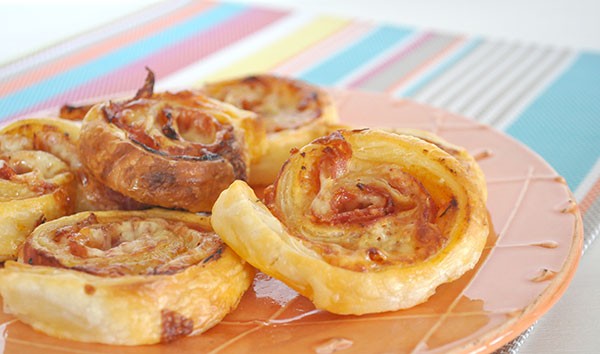 FETA AND MINT PEARL COUSCOUS SALAD – The beauty of couscous is that it can be served, hot, cold or at room temperature, so it's an easy 'bring a plate' option for a casual BBQ event.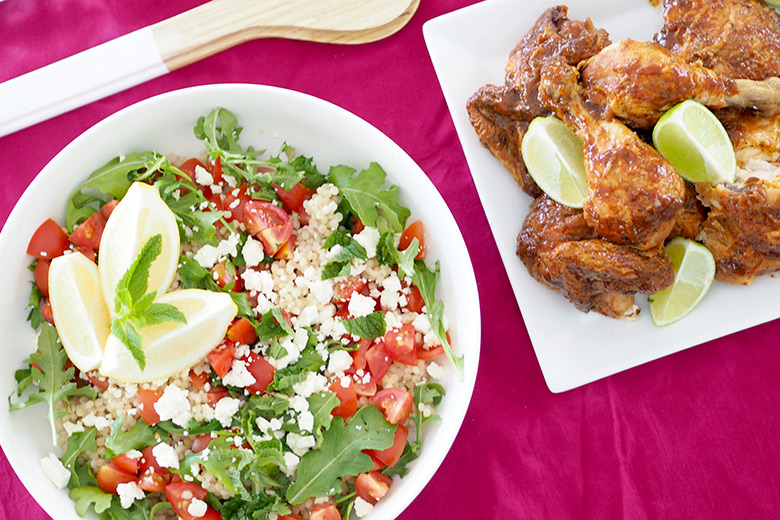 Sweet Share Plate Ideas
GINGERBREAD BUNTING – What is better than take gingerbread cookies to your next party? Taking those gingerbread cookies in the form of edible bunting! I love this – so adorable!
QUICK ALTERNATIVE: Gingerbread Man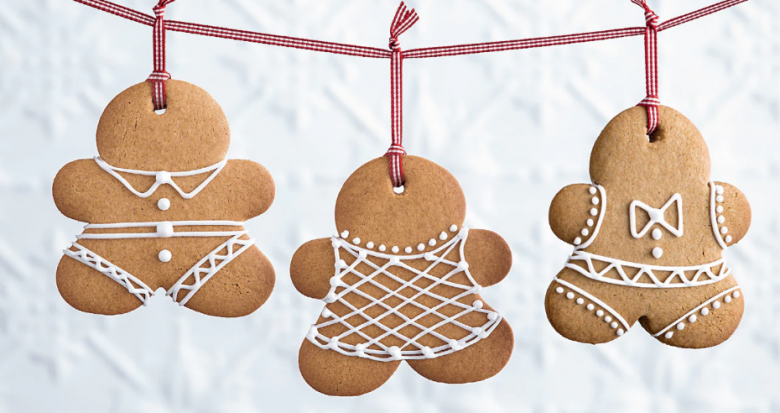 CINNAMON SCROLLS – These are the most delicious cinnamon scrolls I have ever had! Everybody seems to love them making them ideal as a 'bring a plate' option for social gatherings.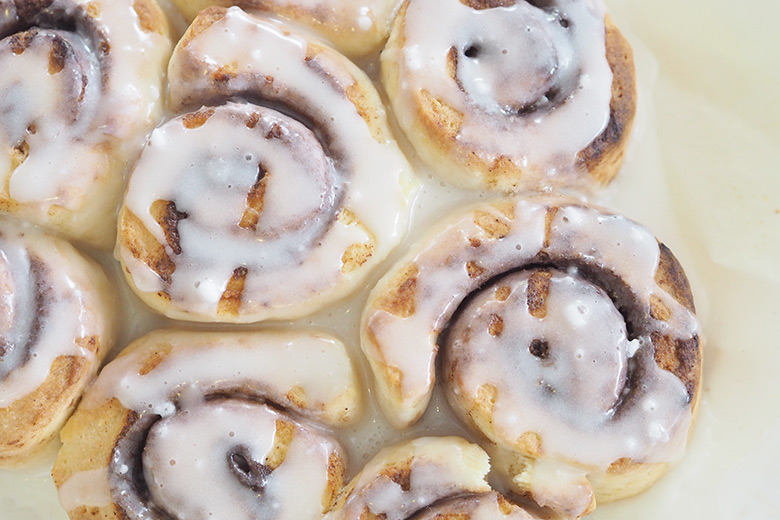 CHRISTMAS TRUFFLES – Truffles are great for taking along to Christmas parties and events. I recently shared 12 gorgeous Christmas truffle recipes that would be ideal to take to your next 'bring a plate' event.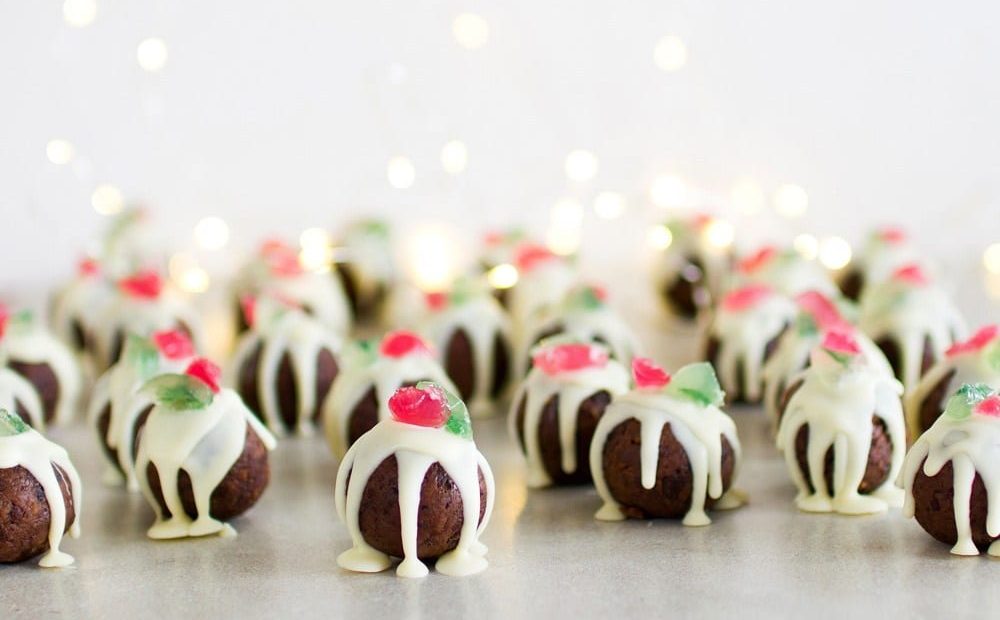 PINEAPPLE FRUIT PLATTER – You can't go wrong with a fruit platter. Keep it simple or get more playful like with this pineapple platter – how adorable are the mango roses?!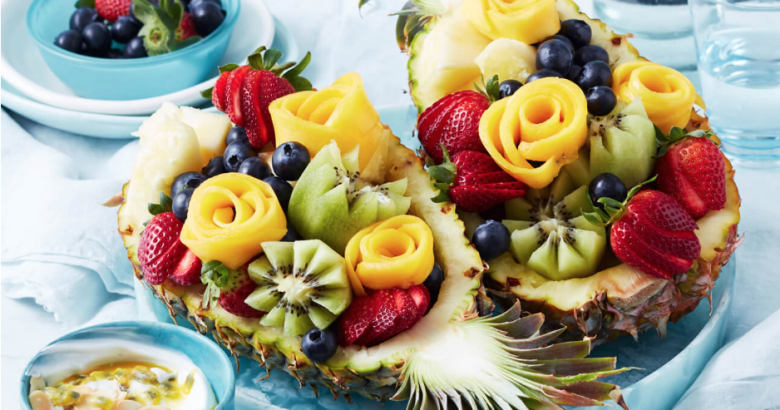 EASY ROCKY ROAD – Rocky Road is one of my most favourite chocolates. We were visiting friends recently, so I made the kids some Rocky Road as a little afternoon tea treat… and the kids weren't the only ones that enjoyed it! This is a very easy recipe that can be thrown together with only a few ingredients.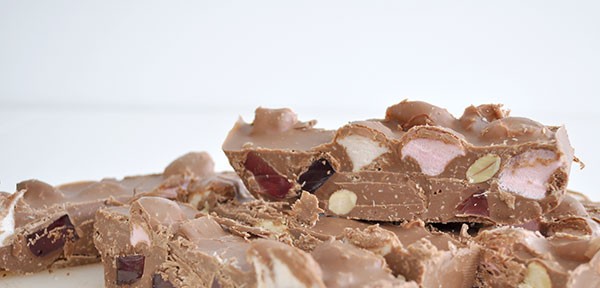 CHRISTMAS COOKIES – I recently took my favourite four-ingredient cookie dough mix and created five festive Christmas cookie decoration and flavour ideas. These little ladies would make a great addition to any Christmas party!
QUICK ALTERNATIVE: Reindeer Cakes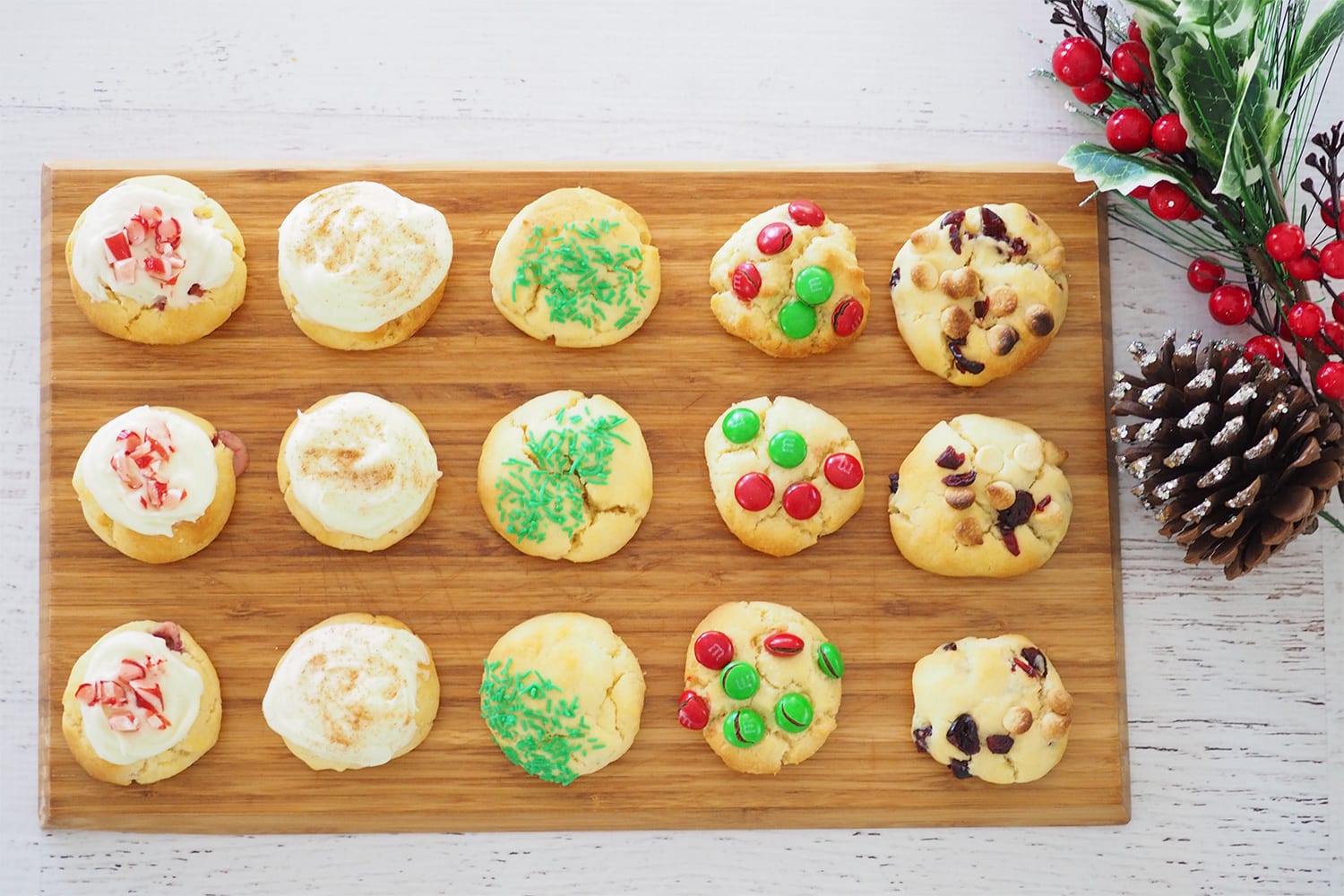 SUPER EASY CARAMEL TARTS – These tarts have become a 'requirement' when I catch up with girlfriends for morning tea or dinner parties. They are extremely yummy, super easy to make, and everybody will think you've slaved in the kitchen for hours!
QUICK ALTERNATIVE: Mini Caramel Tarts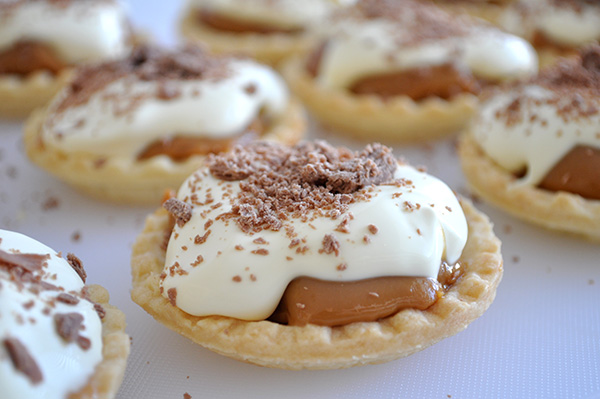 FRUIT SKEWERS WITH VANILLA-SPICED RICOTTA – Fruit skewers are a really easy option! Use fancy shapes for your fruit skewers and team these with ricotta for a crowd-pleasing combo!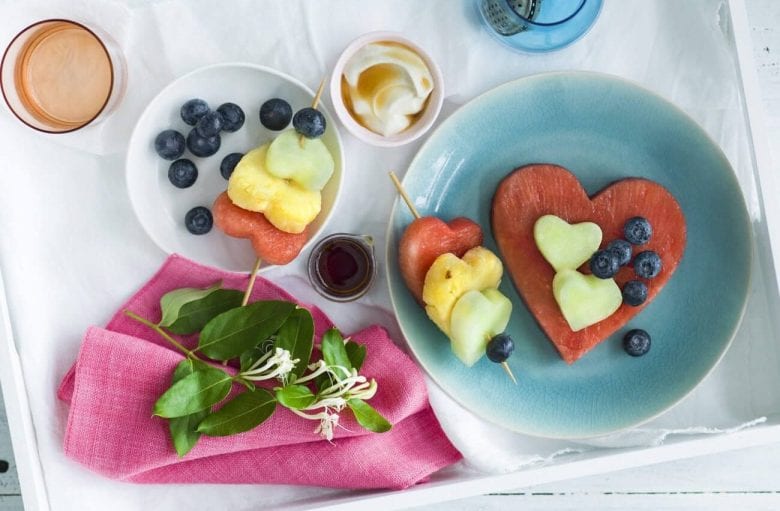 WHITE CHRISTMAS – A light, fluffy and very delicious Christmas treat everyone will enjoy.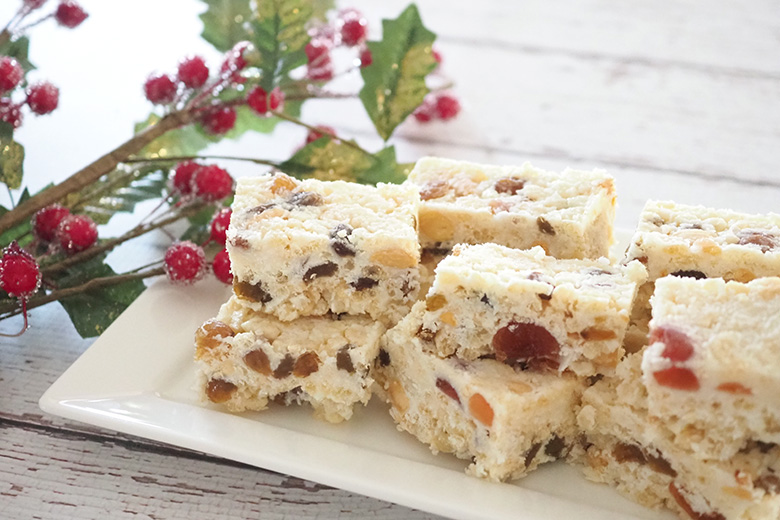 LEMON MERINGUE PIE – A delicious shortcrust pastry, lemon custard filing and a fluffy meringue topping make this pie just a little bit yummy!
QUICK ALTERNATIVE: Lemon Meringue Pie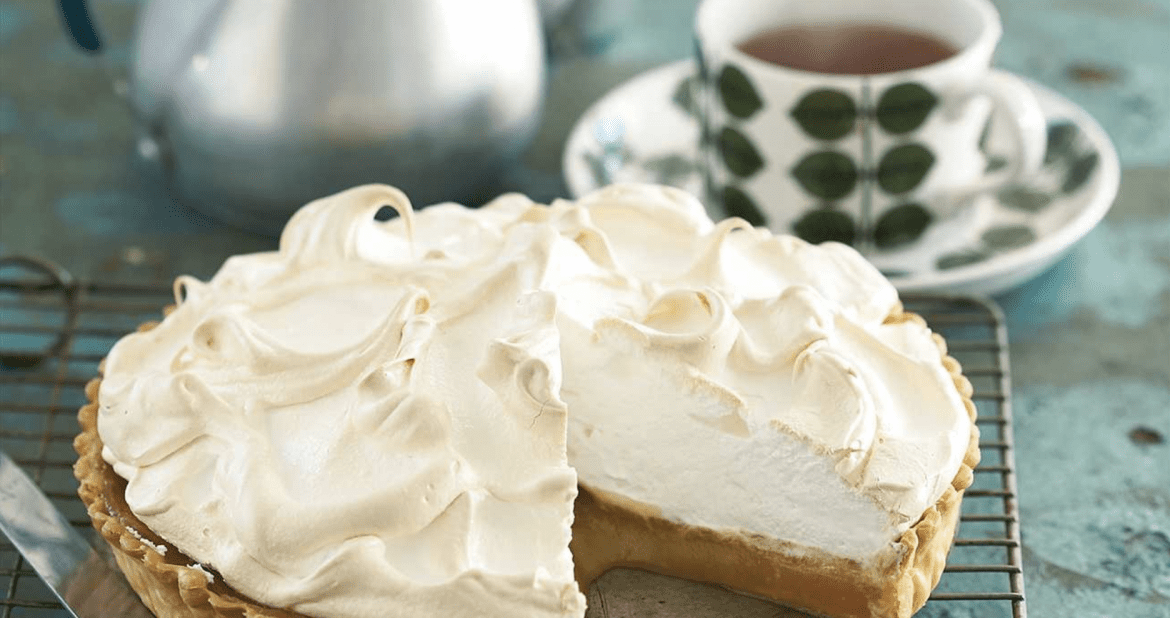 MARSHMALLOW BALLS – My daughter created this recipe years ago and these marshmallows are so tasty! You can even make them ahead of time and store in an airtight container until you're ready to p-a-r-t-y!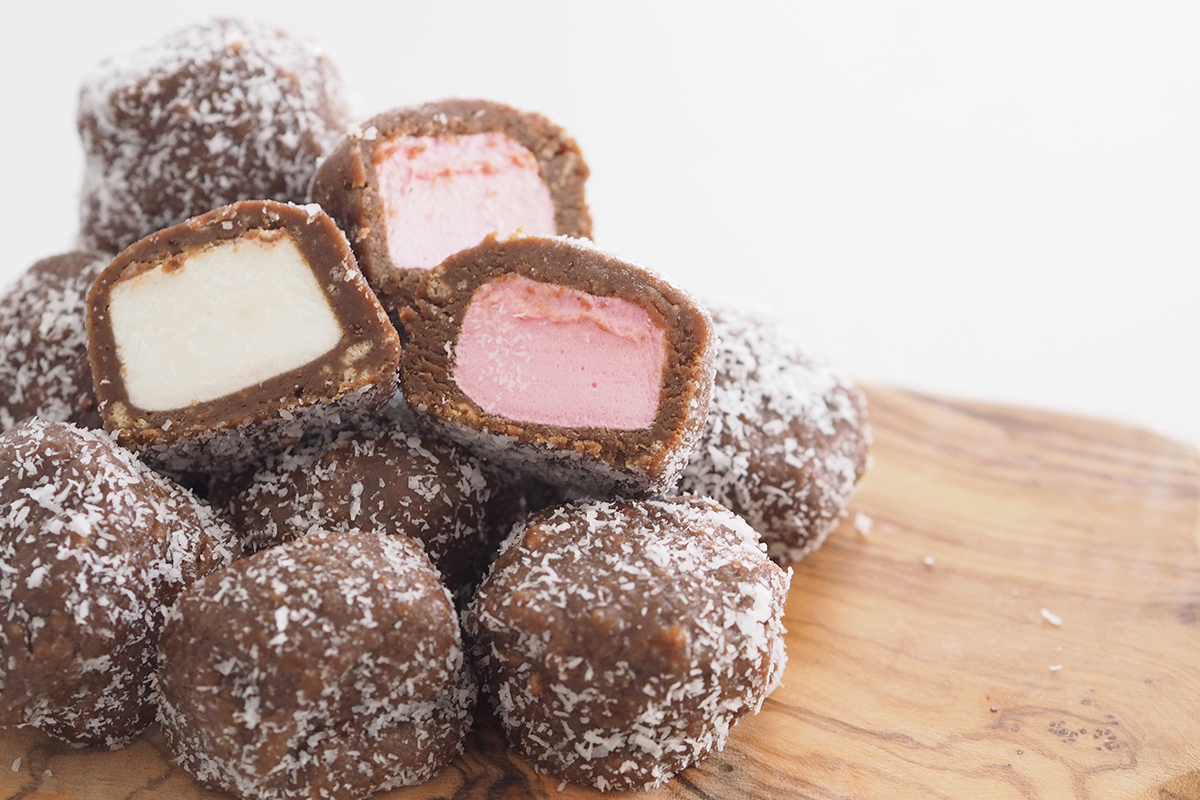 CHOCOLATE RIPPLE CAKE – This Chocolate Ripple Cake has a delicious centre of choc rippled biscuits and can be topped off with flake and fresh cherries, or crushed peppermint chocolate and some fresh raspberries.
QUICK ALTERNATIVE: Chocolate Fudge Yule Log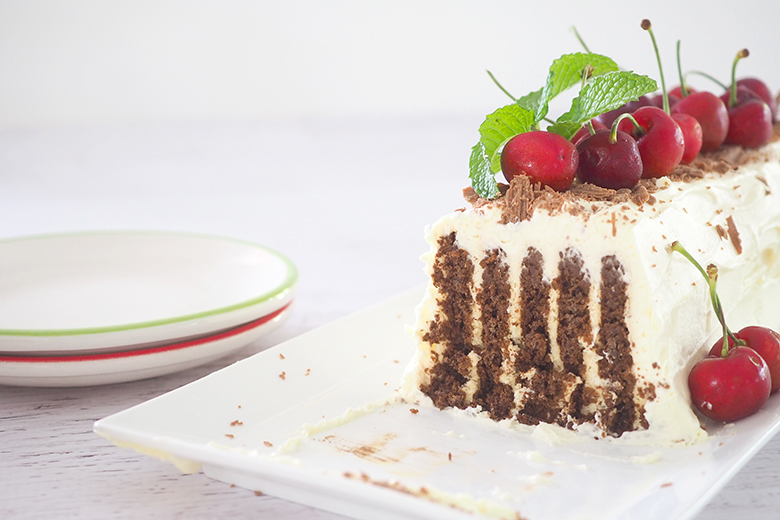 What share plate will you take to your next gathering?
This post is run in accordance with my disclosure policy.