I made these Christmas Candy Cane Choc Balls for a BBQ lunch we went to on the weekend, they were a hit with the young and the old.  
Place 310g chocolate (milk or dark your preference) and 7 tablespoons of cream in a bowl, place over a saucepan of boiling water.  Stir constantly with a whisk until chocolate has melted.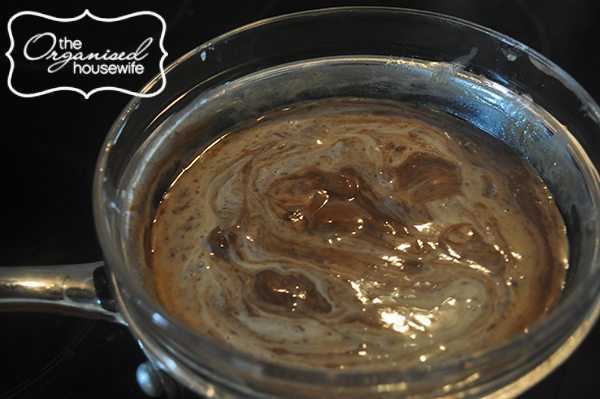 Set aside and cool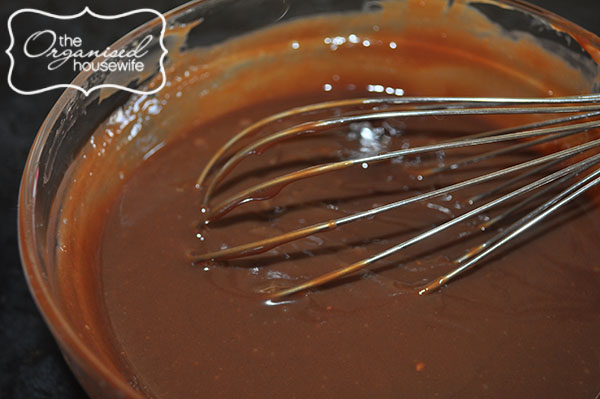 Pour into a baking dish and place in fridge until set.  Scrap a teaspoon along the surface of the chocolate and roll into bit sized balls. Refrigerate again if they are still soft.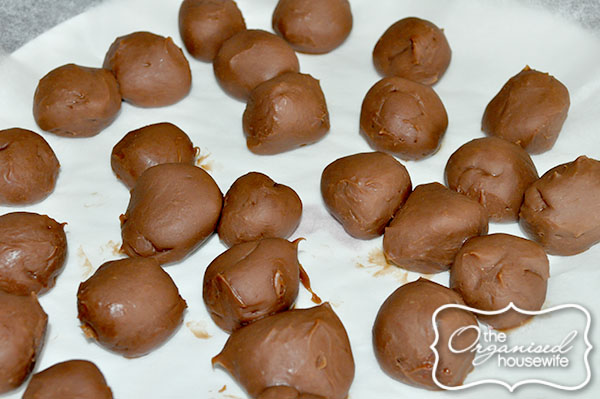 Crush candy canes.  I placed mine in a ziplock bag and used a meat mallet to crush them. 
Place candy in a bowl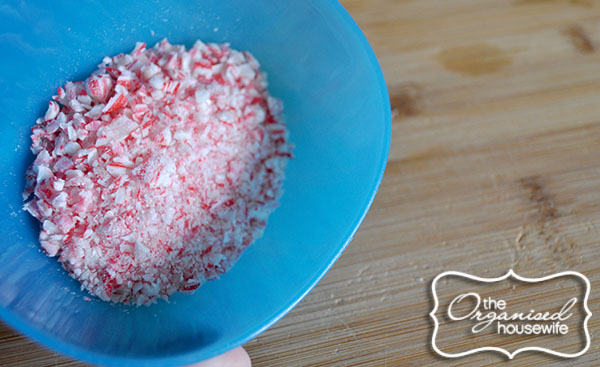 Roll choc balls into candy, keep refrigerated & serve same day