I have quite a few zucchini's growing in my vegetable patch, which I am so surprised with how quickly they have grown, considering we only planted the seedlings just before Christmas. I've been making lots of dinners with them, but I also like to sneak zucchini into my baking, our favourite to date is the zucchini brownies.  Honestly, if it wasn't for the green flecks the kids wouldn't know they are eating zucchini, it doesn't add a funny taste, I have found that it makes the brownies and muffins lovely and moist.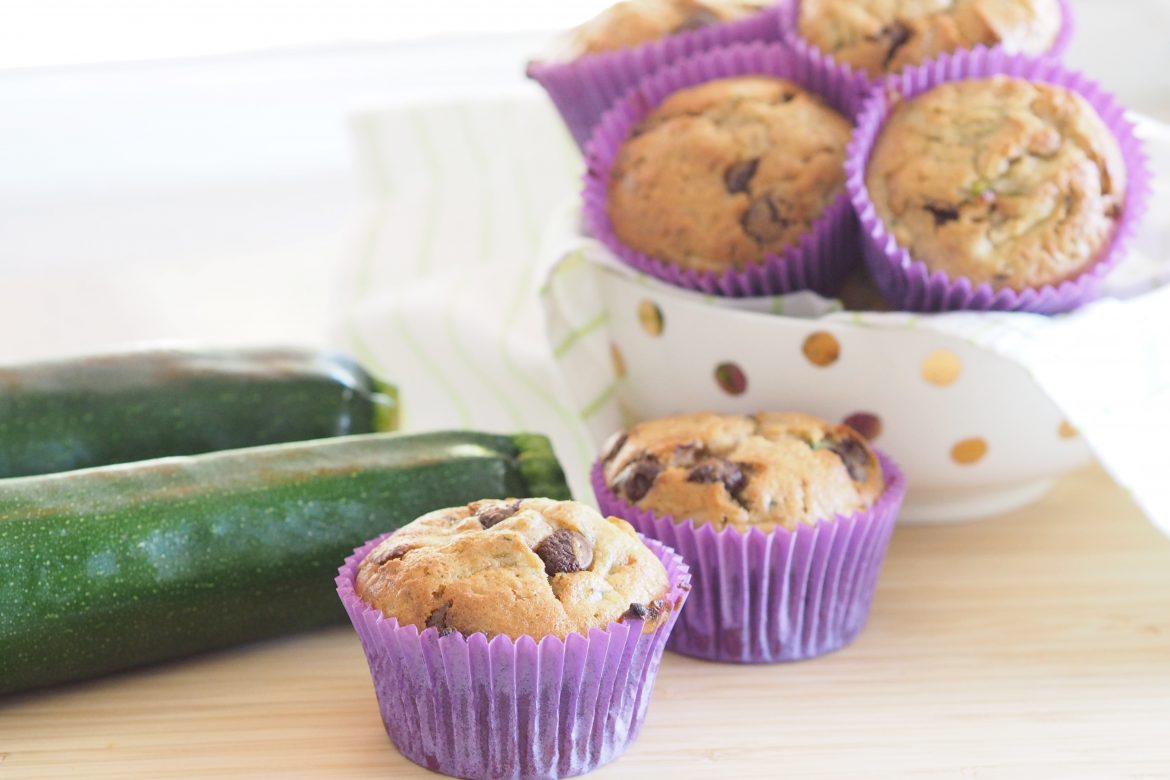 I've baked these up and put them in the freezer to pack into the kids school lunches.  Check out my Lunch Box Recipes Cookbook for recipes to help fill your freezer.


---
My other zucchini recipes
GARLIC PARMESAN ZUCCHINI AND TOMATO BAKE – This recipe for Garlic Parmesan Zucchini and Tomato Bake is a delicious side dish, giving some vegetables a tasty twist.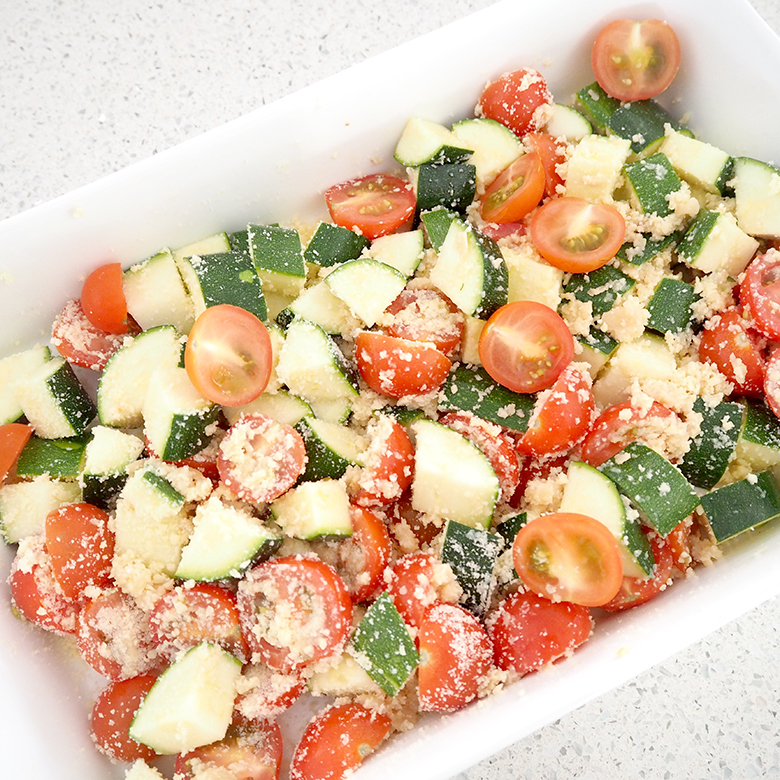 ZUCCHINI AND SWEET POTATO SLICE – This zucchini and sweet potato slice was a really lovely light meal, perfect for those very hot days to serve cold with salad.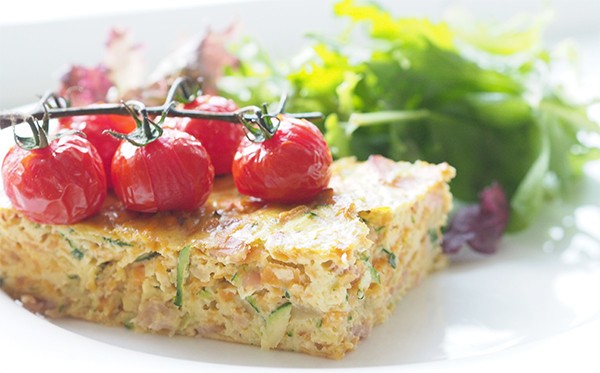 ZUCCHINI CHOCOLATE BROWNIES – Sneaking in the zucchini makes this brownie rich, moist and ooh so yummy. Your kids won't even realise this brownie is a little healthy too!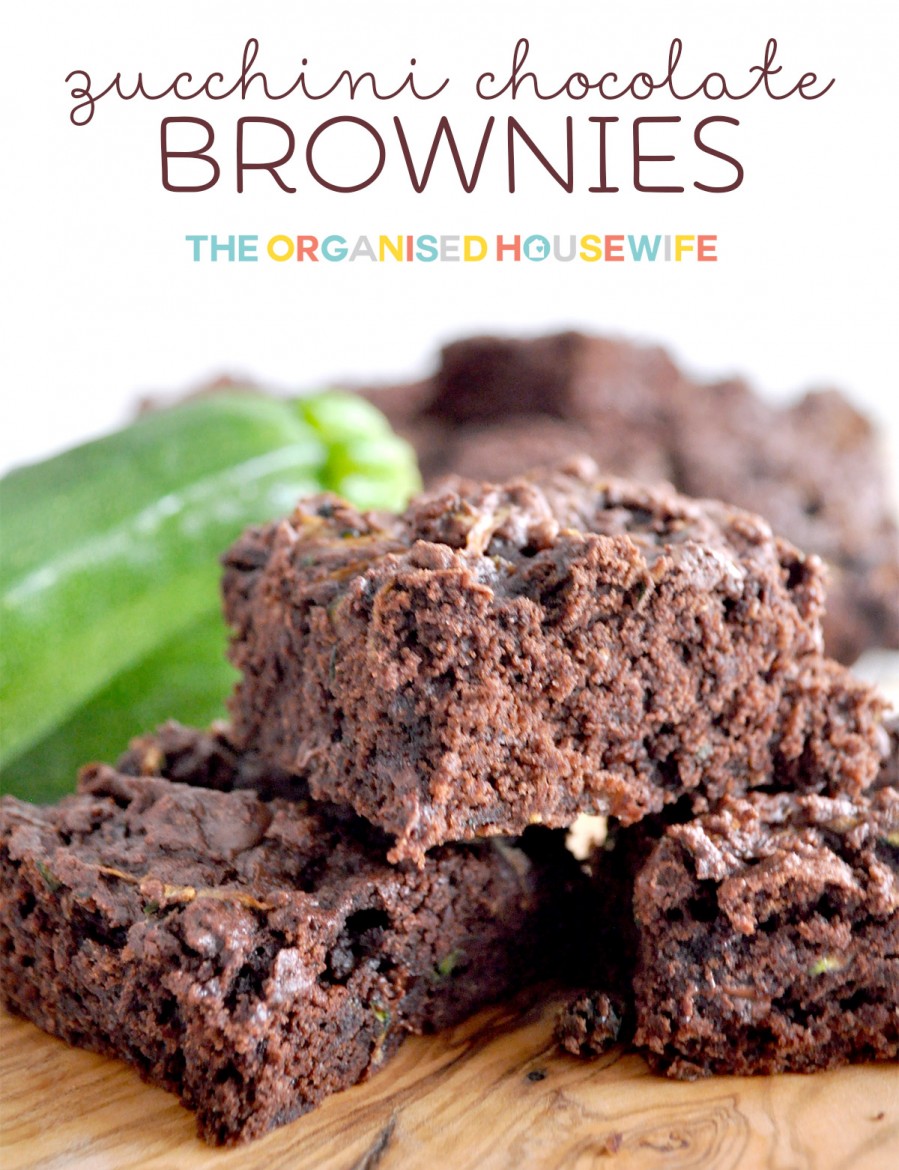 QUINOA AND ZUCCHINI FRITTERS – Teamed together with the smoked salmon, I was in heaven and even more happy because there were left overs and I called dibs!!  I find these are better warm or cold, rather than eaten straight from the pan.