Lately I have been making loads of healthy bliss balls, I love having them in the fridge for those moments around 4pm when I feel like I need a snack.  One of these balls… ooh who am I kidding, two of these balls hit the spot and it's all I need to make it through to dinner time.

Healthy Bliss Balls
Bliss balls are a raw snack filled with protein and energy, usually packed with dried fruits like medjool dates nuts and seeds.  I find them really easy to make, in fact it's rolling the them into balls which takes the longest amount of time, all of 10 minutes mind you. Depending on my mood I will make them into little square bites, like my raw chocolate and coffee bites.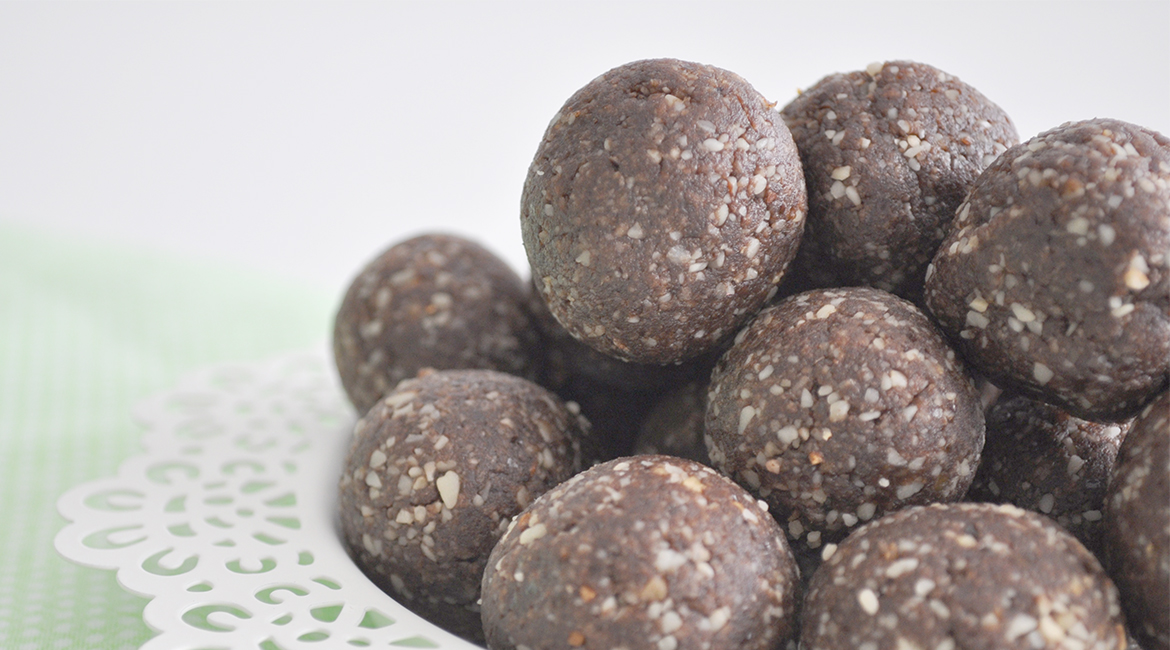 Healthy Chocolate and Coconut Balls

| | | |
| --- | --- | --- |
| Prep Time | | Total Time |
| 15 mins | | 15 mins |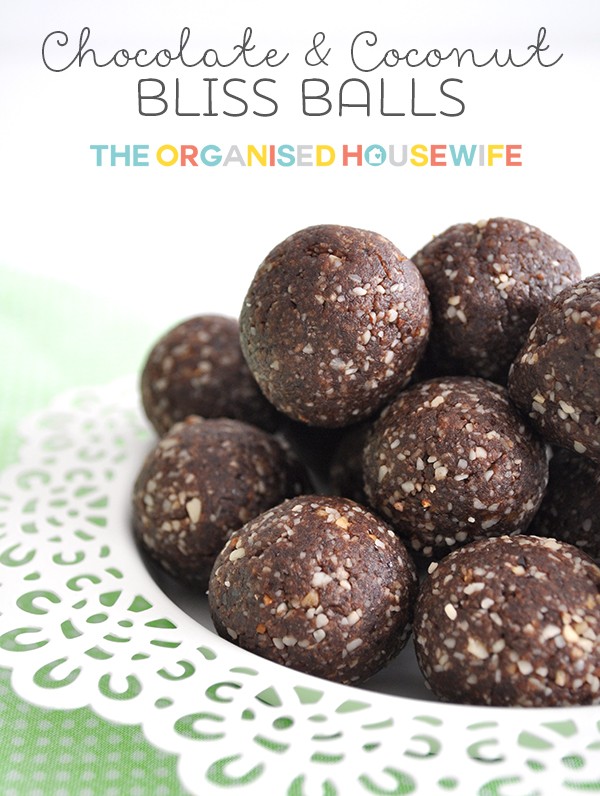 Ingredients
2 cups medjool dates, seeds removed
1 cup almonds
1 cup hazelnuts
1/3 cup cacao
1 cup desiccated coconut
Instructions
Add dates and nuts into a food processor, process on high speed for 20 seconds.
Scrape down sides of bowl and add in cacao and coconut, process on full speed for 40-60 seconds or until mixture combines together (this may take a little while, keep blending until it happens).
Roll into bite sized balls.
Store in the fridge for up to 1 week.
By Kat – The Organised Housewife
When you need a low-carb snack to nibble on-the-go, pack these bliss balls. Sweetened with medjool dates and coconut and full of almonds, hazelnuts and cacao, they're a delightfully yummy option.