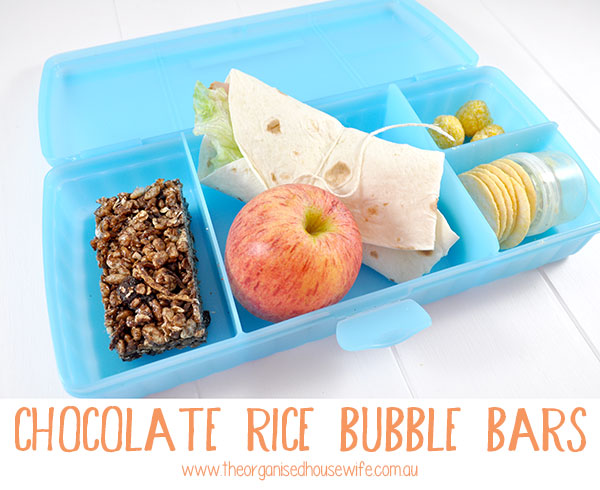 I have recently added the Vegie Smugglers range of cookbook/eBook (instant downloads) into my shop and have been trying out some of the recipes.  Vegie Smugglers have a great range of cookbooks that help you to add more vegies to the kids/family meal.   I just love how these recipes hide vegetables amongst a regular meal and it's still delicious.
I made some Choc Rice Bubble Bars for my kids on the weekend and they had them as a special treat in their lunch boxes the following day. Top tip is to make sure the lunchbox has an ice brick, this will help keep the bars shape, otherwise it make melt and become crumbly on the warmer days.
Ingredients:
Rice Bubbles
Cocoa powder
Rolled Oats
Allbran Cereal
Sultanans
Golden syrup
Nutella
Butter
The full recipe is available in the 10 Quick Bakes plus 10 Sandwich Spreads ebook, available here.  Sample of recipes below.