A chicken fritter recipe that makes for deliciously golden crispy chicken fritters that are quick to prepare, and go down a treat!
Chicken is a regular on my family's dinner table, but these fritters help to mix it up a bit. The combination of juicy chicken, capsicum and corn make these crispy golden fritters a seriously delicious meal, and they are so simple and easy to prepare.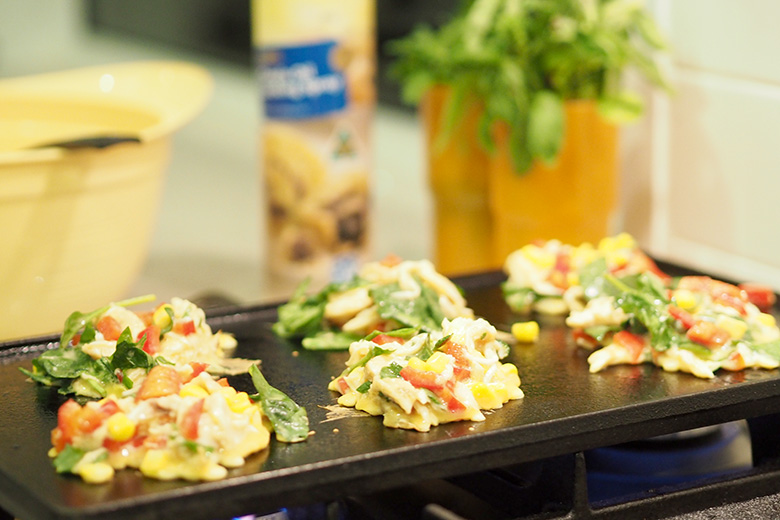 These chicken fritters make for a perfect mid-week meal, and are a great way to use up those extra veggies.