This Chicken pot pie is satisfyingly creamy. I've been making this recipe for years now, it's one of the kids favourites and would have to say mine too as it's not overly complicated to make, a great weeknight dinner idea.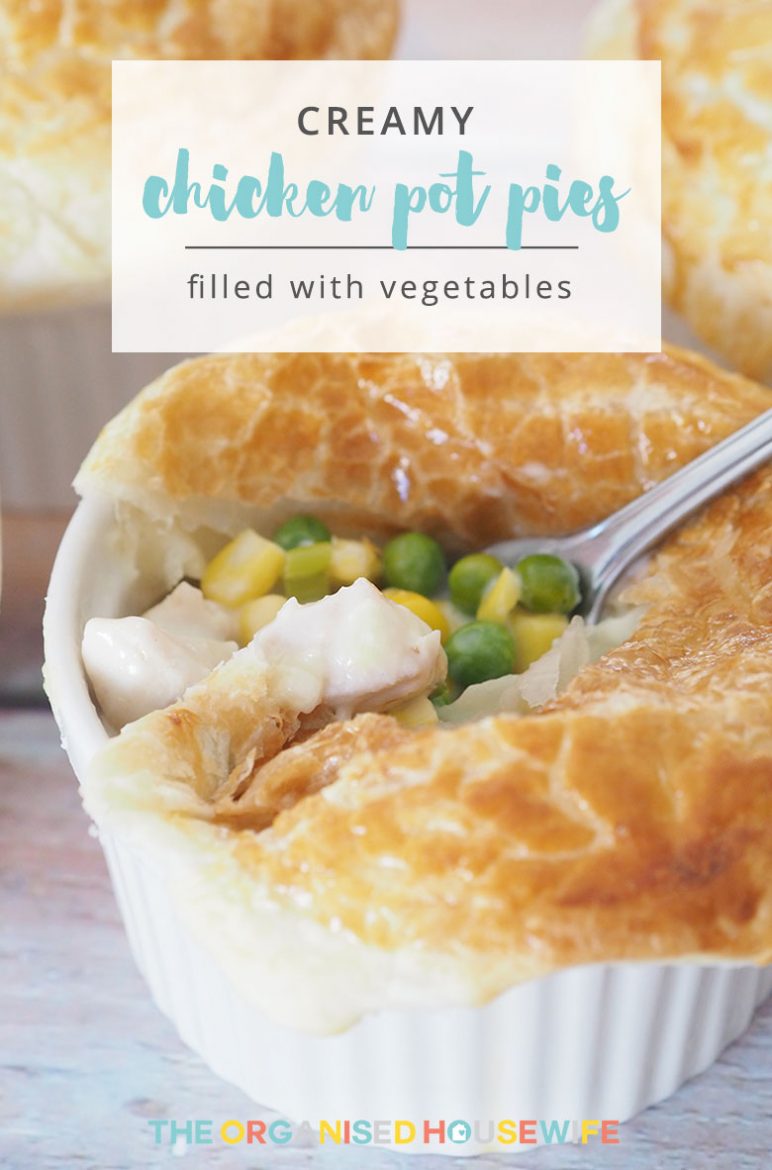 To make this meal stretch a little further for hubby and Mr 13 to get a big feed, I add a little more now than my original recipe (shared below), an additional chicken breast, 1 carrot and 1/3 cup more chicken stock along with a splash of cream (1/4 cup).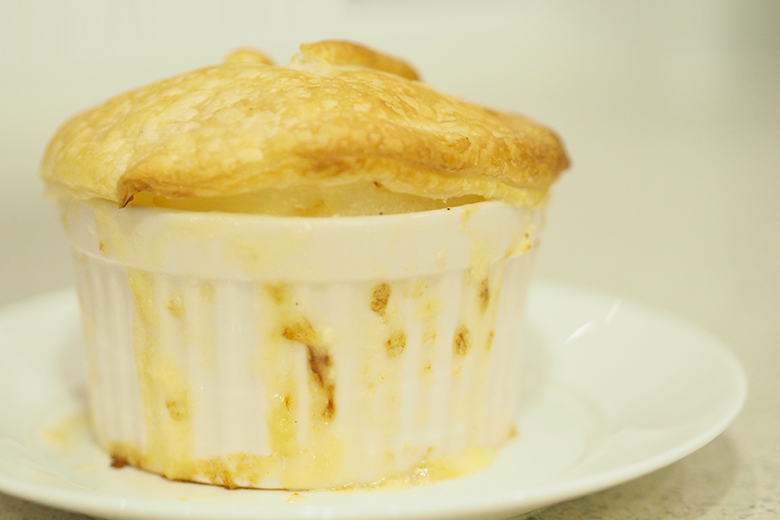 I serve it in ramekins for myself and the girls, but my hubby and Mr 13 need something a little bigger as we have found a ramekin doesn't fill them up. I use the Mixtur oven dish from Ikea for each of them, it's 14cm square glass dish, big enough for a hungry mans single serve.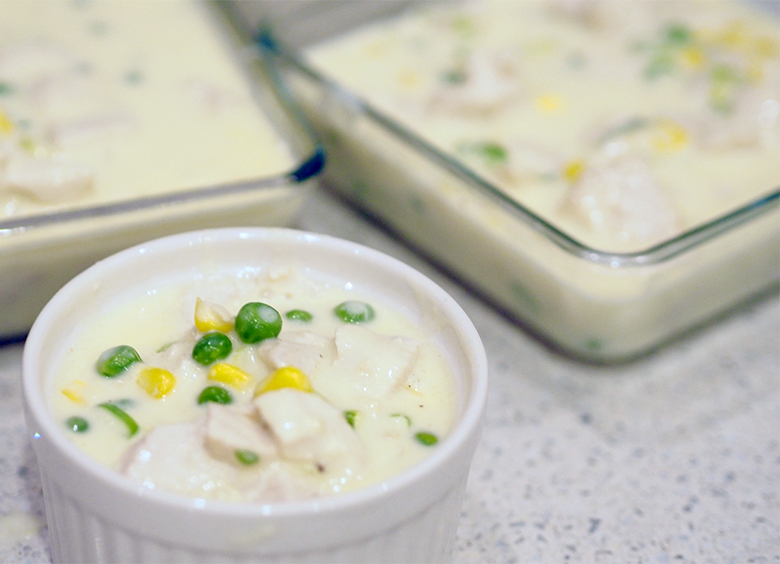 My kids love when I make a pie with pastry crust, as they use the left over pieces to decorate the tops of their pie, lots of fun and laughter when cooking dinner!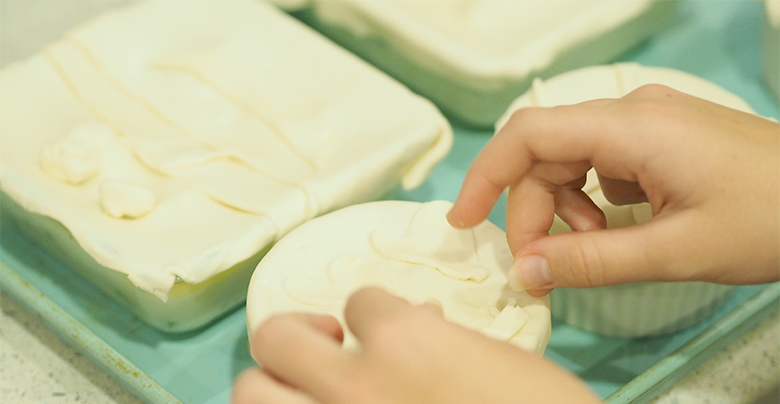 Chicken pot pies

| | | |
| --- | --- | --- |
| Prep Time | Cook Time | Total Time |
| 10 mins | 10 mins | 20 mins |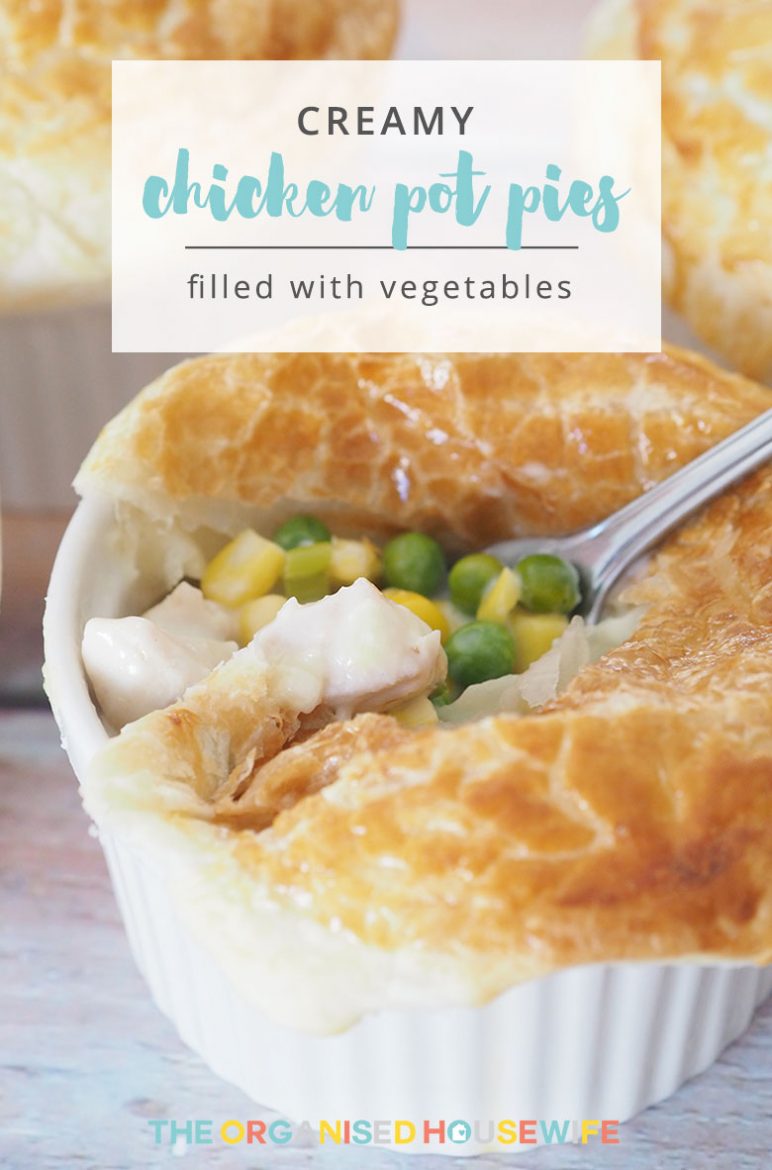 Ingredients
1 tlb oil
3 chicken breasts, diced
3 green onions, sliced
2 tsp garlic mince, or 2 garlic cloves
1/2 cup frozen corn
1/2 cup peas
2 tlb cornflour
3 tlb water
1 cup thickened cream
200ml chicken stock
2 sheets frozen puff pastry, thawed
1 egg, lightly beaten
salt & pepper, to taste
Instructions
Preheat oven to 220C
Grease 4 (or as many as you require) ramekins
Heat oil to frying pan, cook chicken until browned, approximately 3-4 minutes, remove from pan.
Add onions, garlic, corn and peas to frying pan. Cook for 90 seconds.
In a jug mix together cornflour and water, stir to make a paste.
Add cream and chicken stock, mix to combine.
Add liquid mixture to frying pan, stirring for 3-4 minutes or until sauce has thickened.
Place chicken back in pan, mix to combine. Add salt and pepper to taste.
Divide mixture into ramekins.
Cover each ramekin with pastry
Press edges of pastry over dish, brush pastry with egg.
Bake in oven for 15 minutes or until golden.
By Kat – The Organised Housewife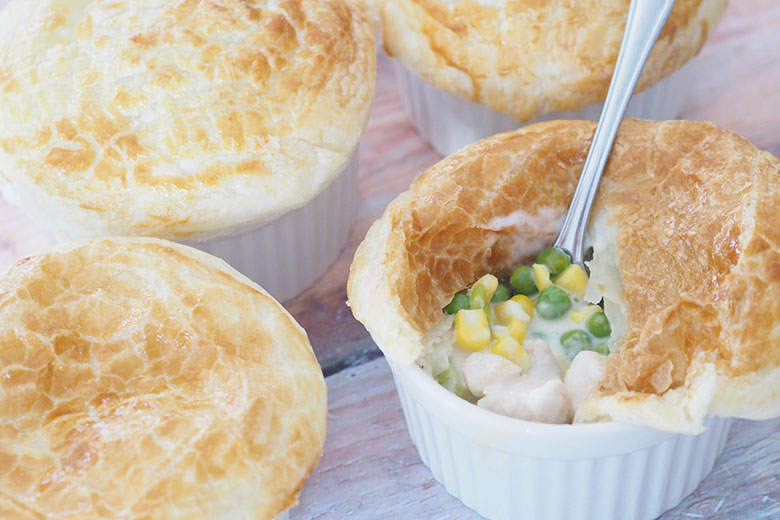 More great weeknight dinner ideas
CHICKEN AND SWEET POTATO LASAGNA – This Chicken and Sweet Potato Lasagna is a great twist on the traditional beef lasagna, with the delightful addition of vegetables hidden inside, carrots, zucchini, capsicum, onion, sweet potato and spinach.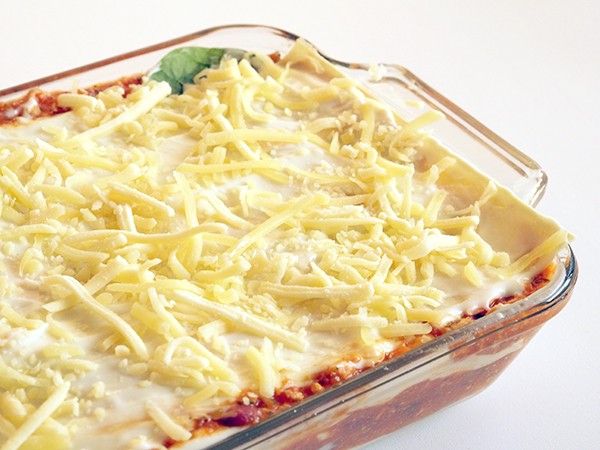 ONE DISH DINNERS – FRESH ROAST VEGETABLES WITH CHICKEN – A delicious dinner the family will enjoy, fresh roast vegetables with chicken. Cooked in one dish so you don't have to do a lot of washing up!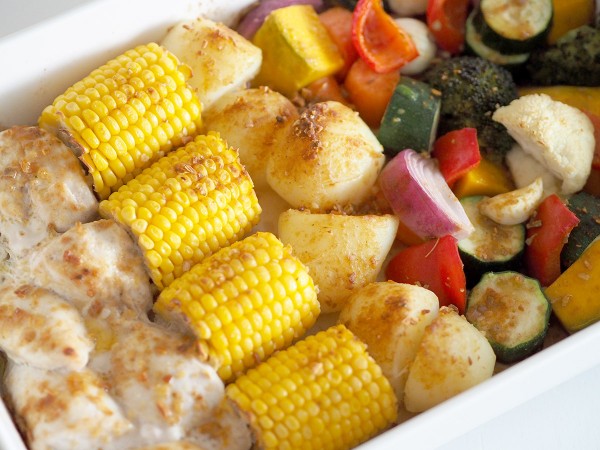 Note: this post has been updated with new photos, it was originally posted on 7th October 2012.