We had friends over for dinner and I wanted to make something that I know we would all enjoy.  This Chicken Pad Thai is a really easy dinner that everybody enjoyed.  I made mine in the thermomix, but taste.com.au has a super easy regular recipe here.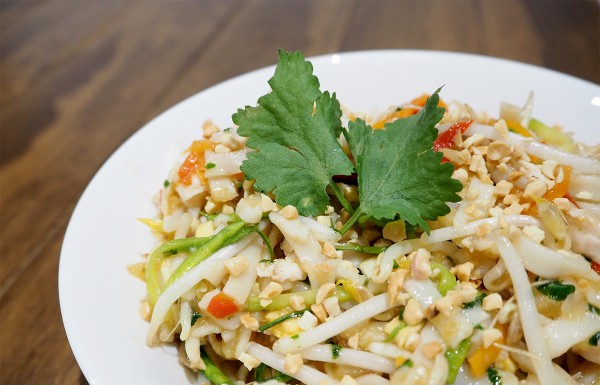 Print
Chicken Pad Thai
Delcious and authentic tasting homemade Pad Thai
Author:
Prep Time:

10 mins

Cook Time:

45 mins

Total Time:

55 mins

Yield:

6
500g

chicken tenderlions

2

eggs

1

L water

20g

water, additional

200g

flat rice noodles

1

carrot, thinly sliced or spiralised

1

zucchini, thinly sliced or spiralised

1

red capsicum, thinly sliced

1

onion, quartered

2

garlic cloves, peeled

10g

coriander

1

chilli (optional)

35g

peanut oil

20g

tomato sauce

20g

soy sauce

30g

fish sauce

30g

oyster sauce

90g

sweet chilli sauce

50g

brown sugar

250g

bean sprouts

80g

crushed or finely diced roasted peanuts
Instructions
Fill thermomix jug with 1 litre of water, place on lid.
Place chicken into varoma dish.
Wet scrunched baking paper, line on varoma tray not covering side vents.
Whisk eggs with water in a small dish, pour over baking paper in varoma tray.
Place the varoma ontop of jug and cook 10 mins / Varoma / Speed 4.
Check to see if omlette is cooked, if so remove from tray roll the omlette into a tight roll, slice into thin strips, then put aside in a thermo-server. The omlette may take longer if chicken is covering vents in varoma dish.
Move chicken around dish to ensure even cooking, place ontop of jug.
Continue to cook the chicken over jug of water in varoma dish 10 minutes / 100C / reverse / speed 1.
Place the noodles into jug with boiling water.
Place capsicum, carrot and zucchini into varoma tray, place ontop of varoma dish. Cook for 4 minutes / 100C / reverse / speed 1.
Drain noodles.
Place noodles and vegetables into thermo-server.
Shred chicken with fork, place into thermo-server.
Dry jug.
Add onion, garlic, coriander and chilli to jug, mix speed 5 / 4 seconds.
Scrape down sides mix again speed 5 / 4 seconds.
Pour oil into jug, saute remove MC / 2 minutes / 90C / Speed 2.
Add all sauces and sugar into jug, mix with MC / speed 3 / 5 seconds.
Place ingredients from thermo-server, bean sprouts and sauce from jug into a large bowl, carefully stir to combine.
Use tongs to serve into bowls, garnish with peanuts.
Nutrition
Serving Size:

6

Calories:

522

Sugar:

15g

Sodium:

1099mg

Fat:

21g

Saturated Fat:

4g

Unsaturated Fat:

15g

Carbohydrates:

50g

Fiber:

4g

Protein:

34g

Cholesterol:

136mg


Chicken Enchiladas – Chicken Enchiladas are one of our family favourite Friday night dinners, I think I say this all the time when I share a mexican recipe, but we truly do love anything and everything mexican in our household.  I love that this recipe is so quick and easy to prepare, with the option to poach your own chicken or skip this step and save a few minutes and buy a BBQ chook.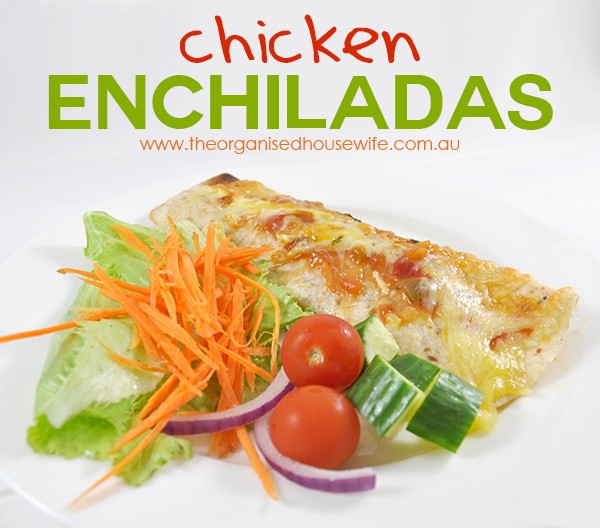 Ricotta Gnocchi with Eggplant Sauce – My kids helped, boy the kitchen got messy, but we had a lot of fun making dinner together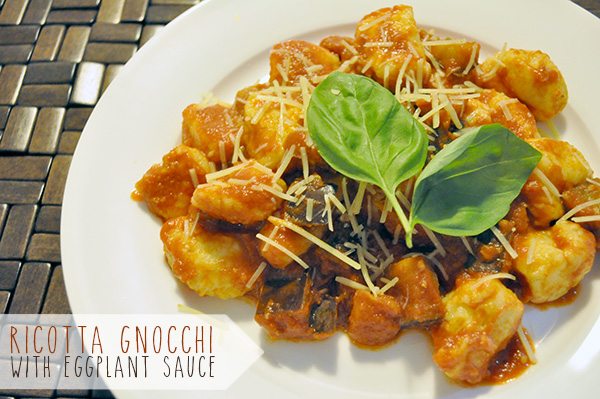 Macaroni and Cheese with Bacon – Typically mac and cheese is just that, macaroni and cheese sauce, but my kids love a little bacon flavour and crispy breadcrumbs on top.