An immune-boosting chicken noodle soup that is like a medicine bomb for the winter flu! Packed with protein and veggies, this dish is a must for sick kids, and adults alike.
In addition to being a brilliant meal for when the family is feeling unwell, this Chicken and Noodle Soup also makes for the best bread dipping soup! It's filled with loads of vegetables including carrot, onion, celery and corn – but you can add in whatever vegetables you desire.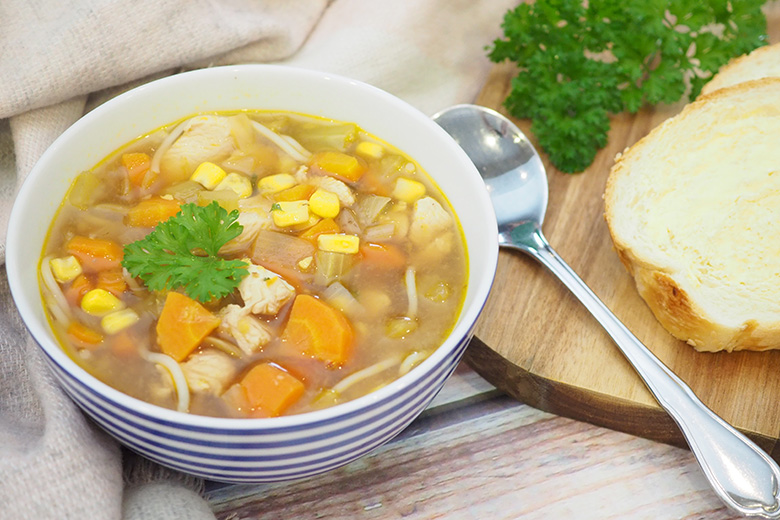 Freezing: This is a great meal to freeze and have on hand for when you aren't well and don't feel like cooking. If you want to freeze this meal you could do so with the noodles, but do not cook the noodles for the full 5 minutes as suggested in step 6 as they may go gluggy when you reheat this meal. Instead cook for 1-2 minutes and freeze, that way they will cook thoroughly when reheating.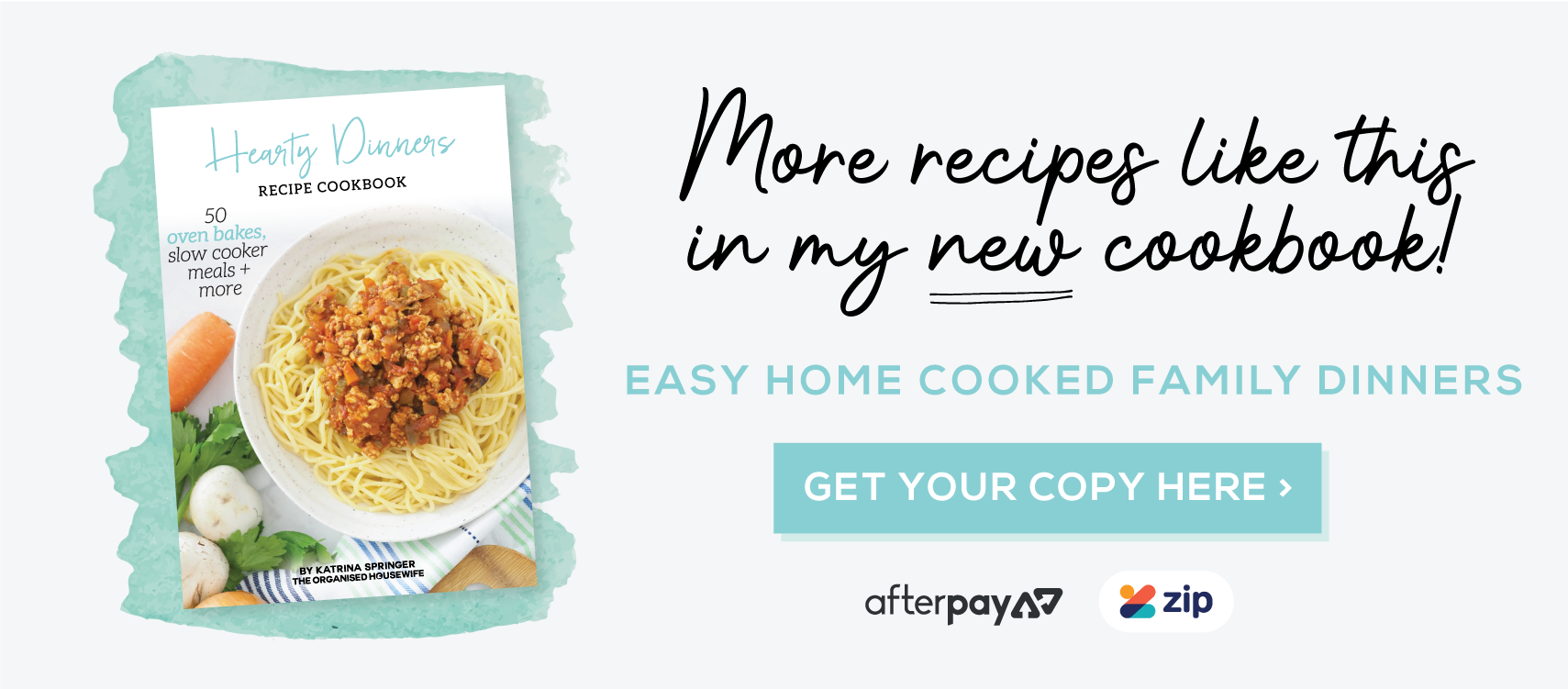 LET ME KNOW WHAT YOU THINK OF THIS RECIPE! – If you've tried this Chicken Noodle Soup recipe, please leave me a comment below. I love to hear from people who've made my recipes! You can SUBSCRIBE to receive my newsletters with the latest recipes or FOLLOW ME on FACEBOOK, INSTAGRAM and PINTEREST for even more delicious food.
ARE YOU ON INSTAGRAM? – If you make any of these recipes, please share a photo, tag @theorganisedhousewife and add hashtag #TOHRecipes  – I'd love to see what you're cooking!