This chicken bolognese is a great twist to one of my kids favourite dishes, spaghetti bolognese.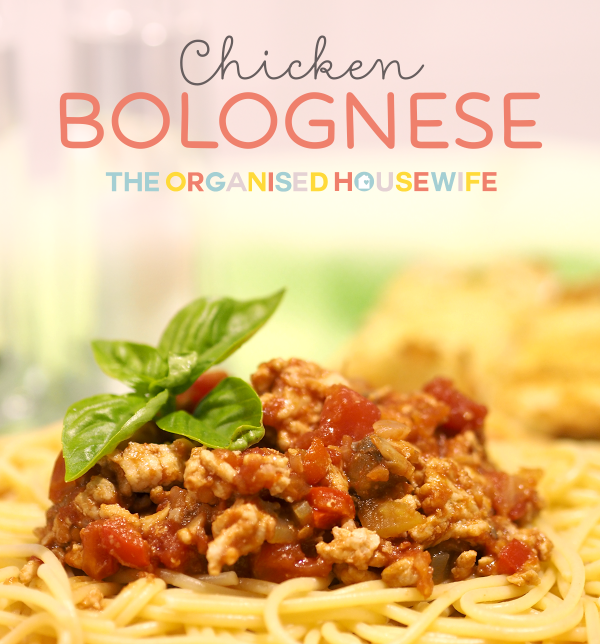 Filled with some delicious vegetables, onion, celery, mushrooms, you could also add carrots and capsicum too!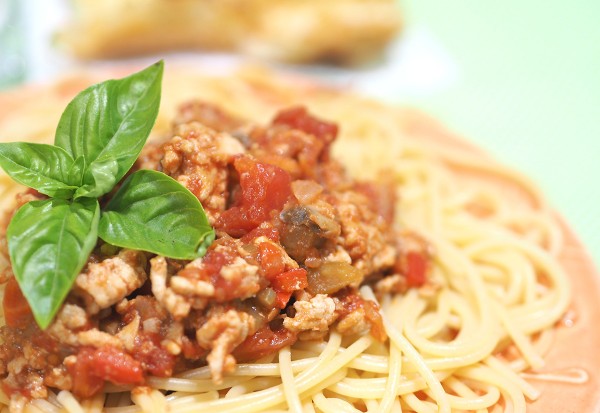 Chicken Bolognese
Serves: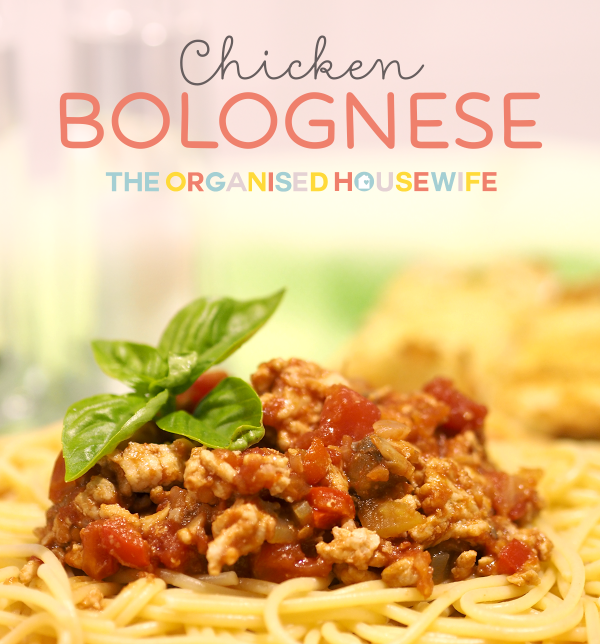 Ingredients
1 brown onion, finely diced
1 stick celery, finely diced
4 mushrooms, finely chopped
4 cloves garlic, finely sliced
1 bay leaf
500g chicken breast mince
1 tbsp tomato paste
400g diced tomatoes
2tsp soy sauce
Instructions
Cook spaghetti following packet directions
Heat tablespoon oil in pan over medium heat
Add onion, celery, mushroom, bay leaf and garlic, cook for 10 min until soft
Add mince, brown
Add tomato paste, cook for 1 min
Add tomatoes and soy sauce, simmer for 15 min
Serve with spaghetti
By Kat – The Organised Housewife
I originally found this recipe in the Better Homes & Gardens February 2011 magazine.


Vege Packed Bolognese – Spaghetti Bolognese is my kids favourite dinner, they would happily eat it each week if I planned it.  I usually double this recipe and either freeze it or plan to have it in a different meal later that week (left overs).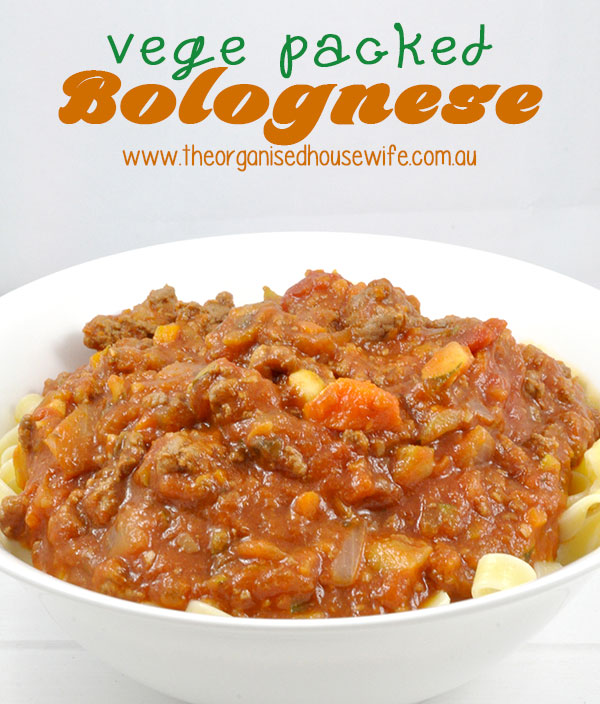 Beef and Bacon Pasta Bake – This beef and bacon pasta bake add's in a little extra flavour beyond the basic jar of pasta sauce.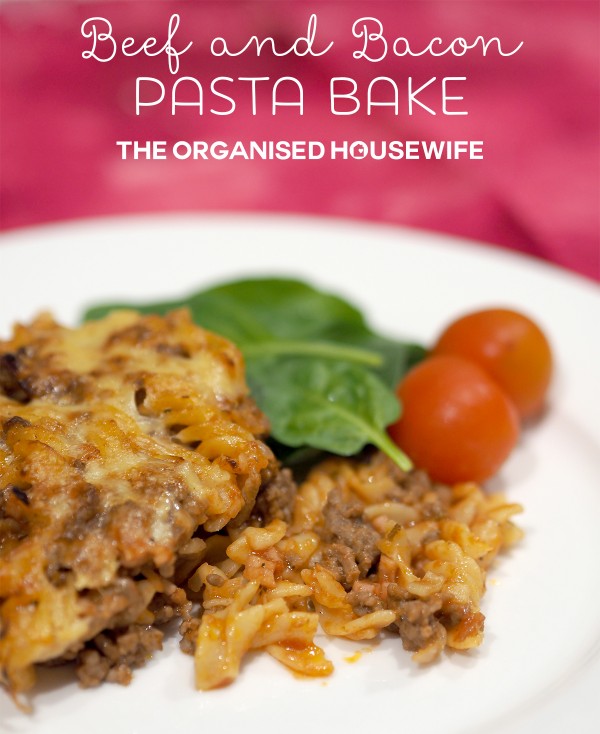 Chicken Coconut Curry Meatballs –  Through my childhood I was always served meat and 3 veg.  And I must admit sausages or chicken schnitzel, mash and vegetables would have to be one of my favourite weeknight meals.  However, sometimes I like to fancy it up and this Chicken & Coconut Curry Meatballs is exactly that.