I made a chocolate gravity cake for Mr 13's birthday party.  He LOVES skittles and anything sour so I used them, rather than the popular M&M's I have seen on other cakes.  I've also added some found more gravity cakes, which I shared below to give you design idea.  I did have to rush this cake in the end as I had to run to school in between putting this together to pick up a sick little miss from school.  All in all though Mr 13 and his mates thought the cake was AWESOME!!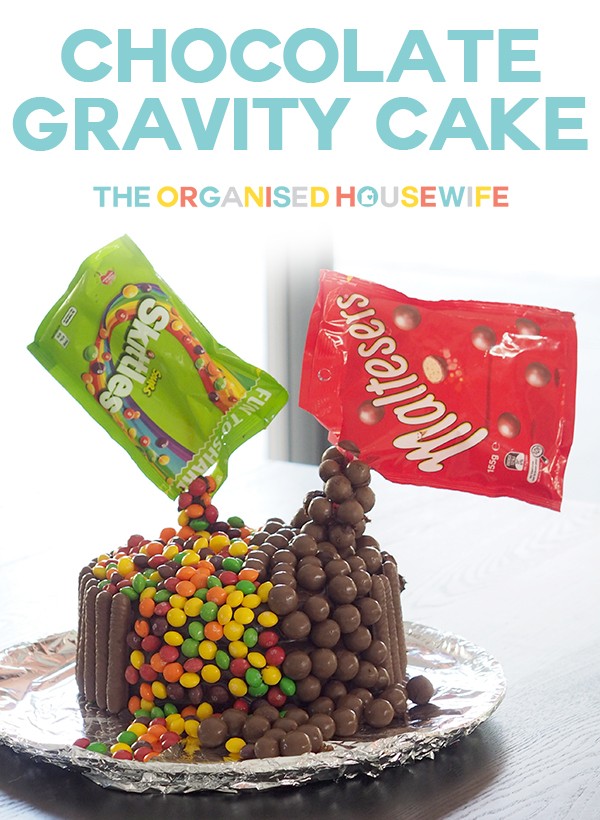 Make cake and separate evenly into two pans…. as you can see I didn't do it very evenly LOL.  I used this Chocolate Slab Cake recipe.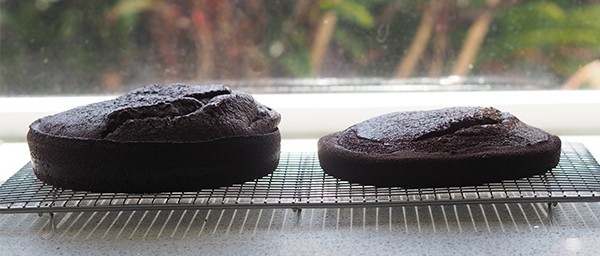 Once the cakes were cooled, I removed the top of each of the cakes to make the layers flat and then added some whipped cream between the layers.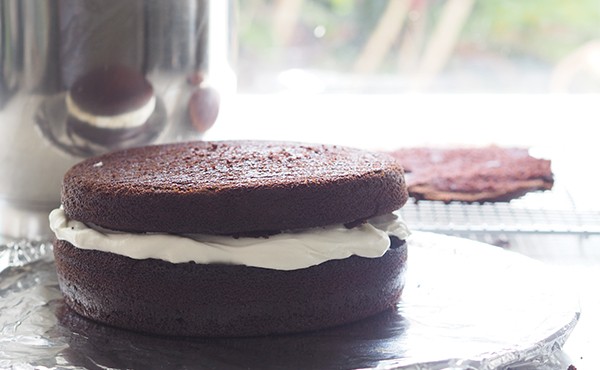 Ice cake, over top and sides. Leave some icing to add lollies to the straws to look like they are falling from the packets.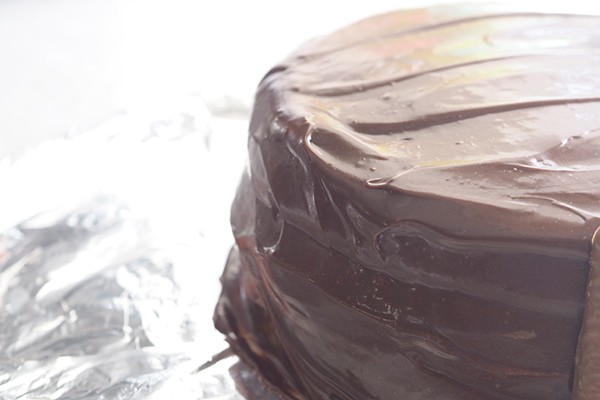 Directly after you have finished icing the cake add chocolate finger biscuits around the side.  I used Coles Chocolate Finger Biscuits, I had a hard time finding these, my local Coles didn't stock them, so I went to a Coles in a major shopping centre, thankfully they had them.  They were the right height for a double layer cake. Leave a section in the front with no fingers, so the lollies can fall down the cake.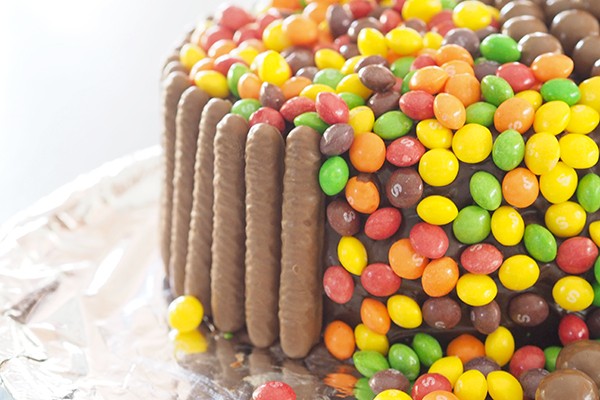 Place 2 different sized straws into the cake to hold the empty packets of lollies.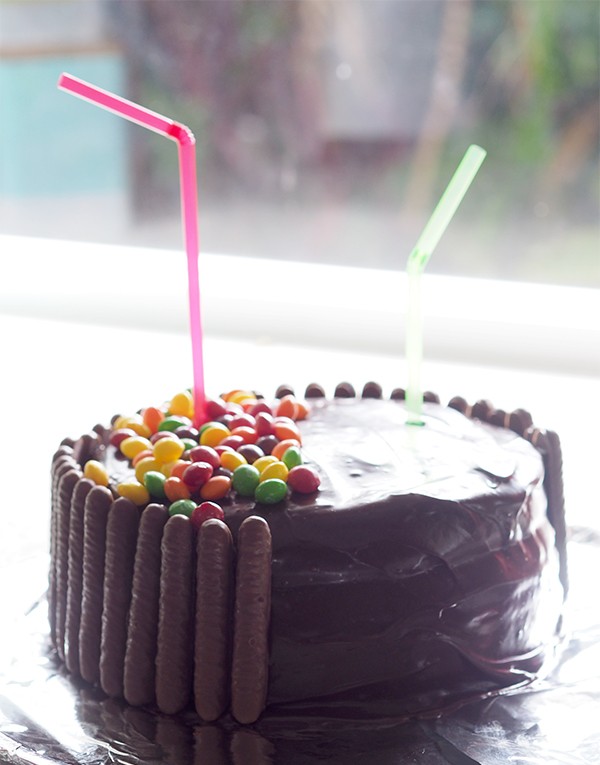 Put your desired lollies or chocolates on each half of the cake, use the left over icing to stick the lollies to the straws.  Happythoughts show a great idea of brushing chocolate onto a straw with a little brush, then add your lollies.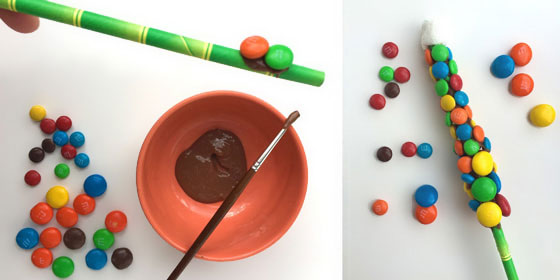 Then gently place the packets over the straws.  I used 1 and a half packets of each lollies/chocolate. Note:  think about which side you are opening the lolly packets so that it sits correctly on the straw. ie. I opened the skittle packet on the right and Maltesers on the left.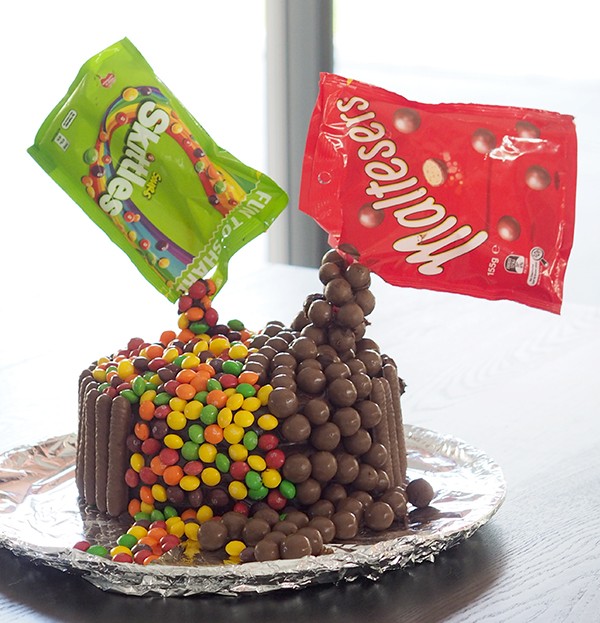 More Gravity Cake Ideas
A sweet gravity cake with sprinkles and chocolate drizzled over the side.  Find step by step instructions from Hobbycraft.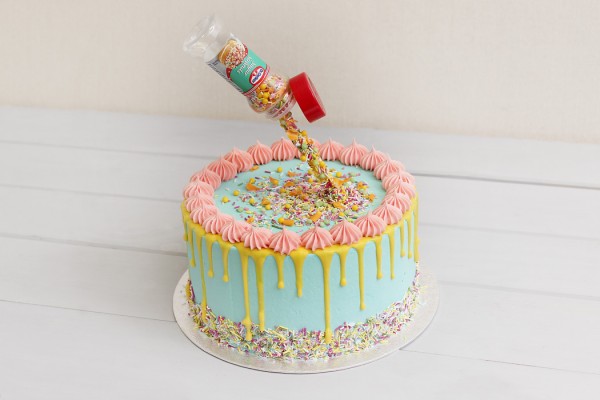 Gravity Cake with Aero balls, image credit Indulgent Cupcake Co.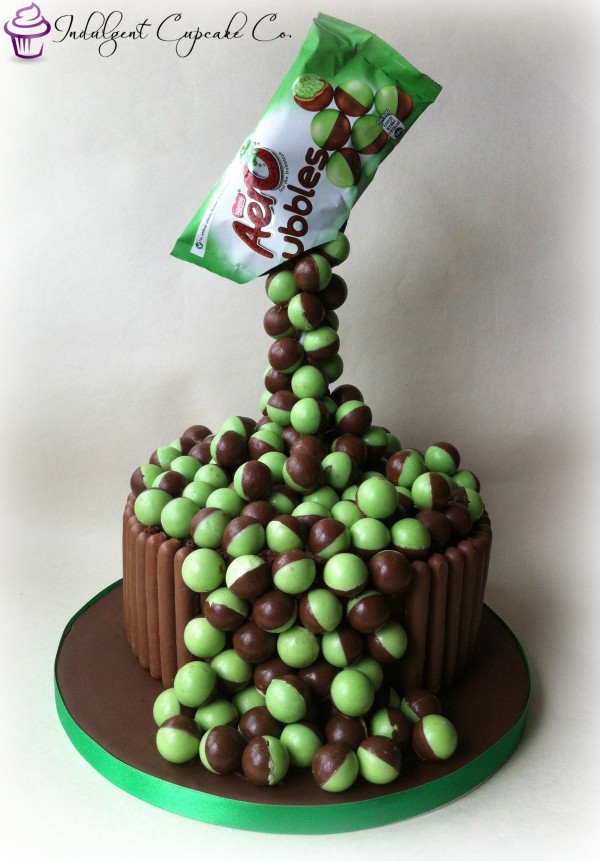 Kelly from Be A Fun Mum made a similar cake, but with Kit-Kat's around the outisde of her one layered cake.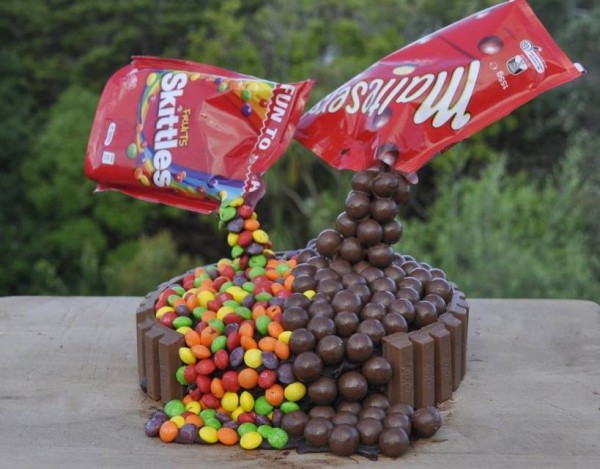 When researching design ideas most of the gravity cakes used Maltesers and M&M's like this one from CakesDecor.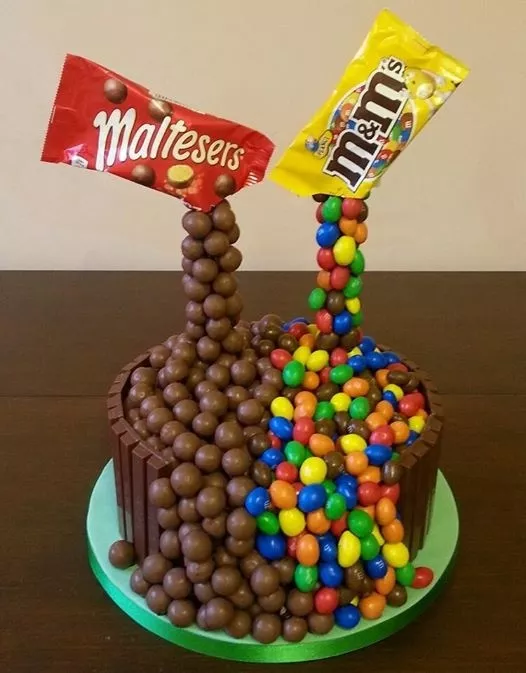 Happythoughts uses a tube of M&M's to decorate the cake.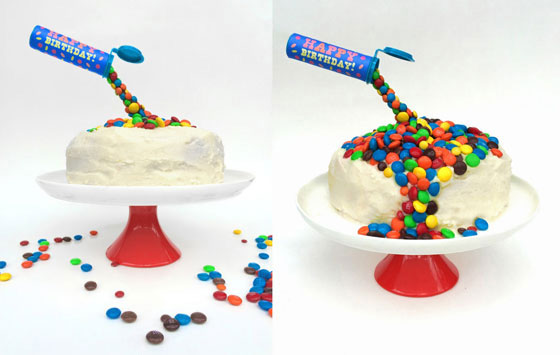 Use smarties, original image credit unknown.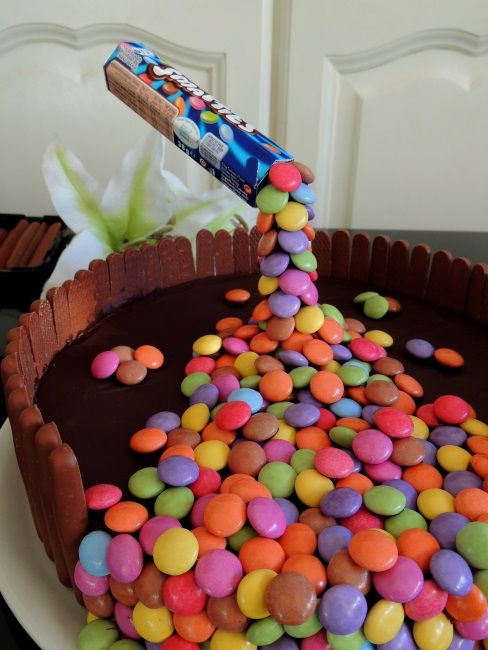 This rainbow Skittles Cake from Cupcake Addiction is amazing!