It may be gluten free and egg free, but this chocolate layer cake really is a special celebration cake that everyone can enjoy – even if you have a gluten intolerance or are allergic to eggs. One for the whole family.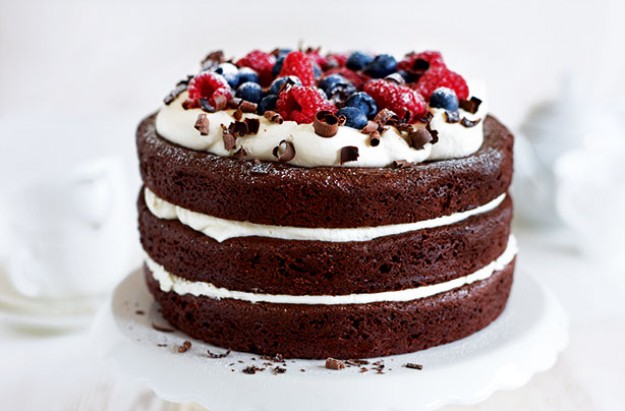 Ingredients:
The cake:
275g gluten-free dark chocolate, broken, plus extra to make curls
200g unsalted butter, cubed
150g caster sugar
150g light brown sugar
1tsp vanilla extract
200g rice flour, sifted
1tsp gluten-free baking powder
200g ground almonds
225ml whole milk
To decorate:
500ml whipping cream
150g blueberries
150g raspberries
Full recipe can be found on the Good to Know website.