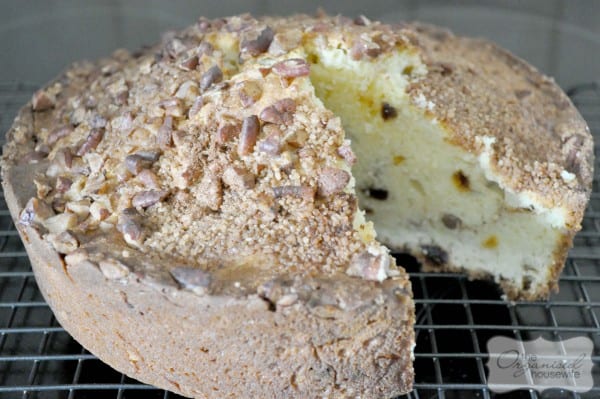 Date and Pecan Cake
Serves:

| | | |
| --- | --- | --- |
| Prep Time | Cook Time | Total Time |
| 20 mins | 50 mins | 1 hour 10 mins |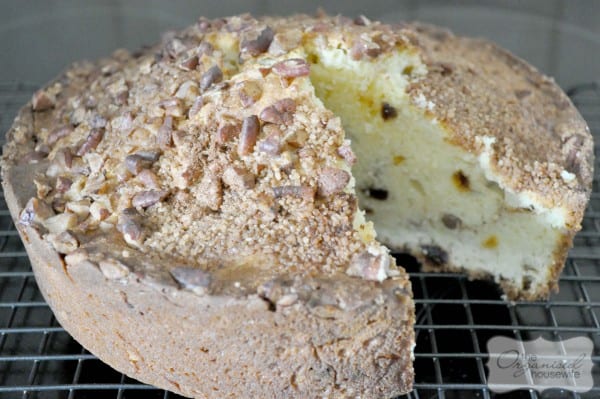 Ingredients
125g butter, room temp
1 tsp vanilla essence
1 cup castor sugar
2 eggs
1 cup plain flour, sifted
1 cup SR flour, sifted
300ml sour cream
1/2 cup dates, seeds removed, chopped
Pecan topping
1/2 cup pecans, chopped
2 tbls demerara sugar
1 tsp ground cinnamon
Instructions
Grease and line 20cm round cake pan
Combine all pecan topping ingredients together in a small bowl.
In separate bowl, beat butter, essence and sugar using electric mixer until light and fluffy
Add eggs, 1 at a time, beating until just combined
Stir in flours, sour cream and dates
Spoon half the mixture into prepared pan
Sprinkle with half the pecan topping
Spoon in with remaining cake mixture
Sprinkle with remaining topping, pressing down lightly
Bake at 180°C for 50 minutes.
By Kat – The Organised Housewife
7 THINGS I DO EACH DAY TO KEEP THE HOME CLEAN AND ORGANISED
Subscribe to my weekly newsletter to receive blog updates in our inbox + this FREE eBook sharing some of my top tips that you can adapt in your own home.