This Chocolate & Salted Caramel Cake by Jamie Oliver looks amazing. A chocolate cake with a hint of coffee, salted caramel oozing between two cake layers, topped with a chocolate ganache. This will certainly be a show stopper!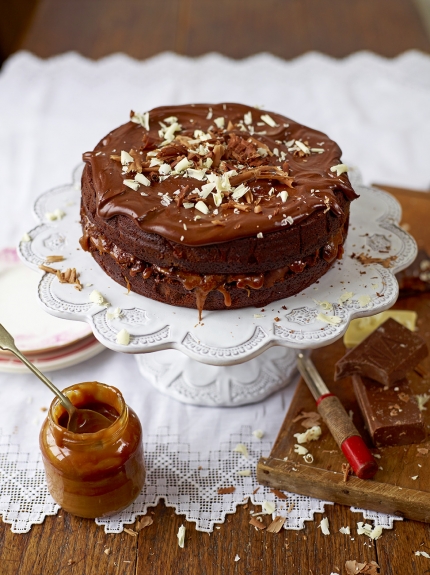 Ingredients:
CAKE
250 g unsalted butter , plus extra for greasing
250 g dark chocolate (70% cocoa solids)
150 ml espresso
225 g self-raising flour
250 g golden caster sugar
250 g soft light brown sugar
2 tablespoons cocoa powder
100 ml buttermilk
4 large free-range eggs
SALTED CARAMEL
200 g sugar
50 g butter
75 ml double cream
CHOCOLATE GANACHE
50 g dark chocolate (70% cocoa solids)
50 ml double cream
Full recipe can be found on Jamie Olivers website.

More Salted Caramel Recipes
Salted Caramel Popcorn – Give your ordinary popcorn a burst of flavour. Salted Caramel popcorn will not disappoint. Make to snack on while you watch a movie at home or make a big batch and give as a little gift.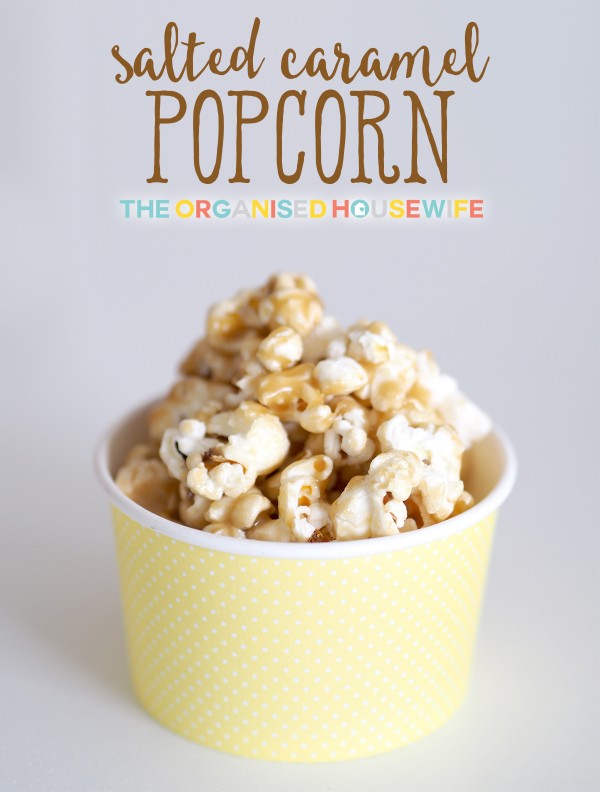 Salted Caramel Sauce – I have a weakness, I love anything Salted Caramel. This Salted Caramel Sauce is super easy, can be made within minutes and ooh so good. Pour over ice-cream or pudding for a sweet dessert.