We've all been guilty of the classic last minute trip to Coles or Woolworths for a cake. If you don't want to or don't have the time to bake but also want to jazz up your cake, here are some ideas to give a store bought cake a complete makeover with little effort… It won't even look like you bought it from a store! Here are 10 ways to jazz up a store bought cake and turn it into a masterpiece! Try these tips out for yourself and see if your guests can notice.
1. MAKE A SANDWICH
Cut a sponge cake in half (or buy 2) fill it with whipped cream, jam or Nutella, it will give the cake an extra dimension and flavour!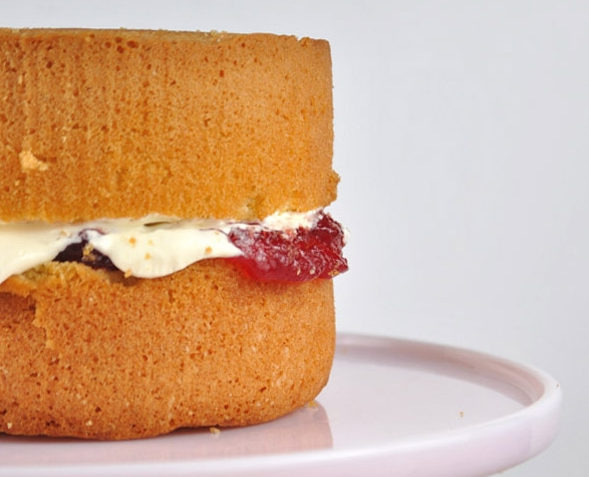 image credit, juniper cakery
2. ICING
If you don't like the icing already, simply scrape off the icing with a knife and add your own! I personally like my icing to not look so neat and you can add more colour to your cake.
3. CREATE A BORDER
I'm sure you've seen the amazing Kit-Kat cake do the rounds on Facebook and I think this idea is awesome. Simply decorate the outside of the cake with your choice of chocolate or lollies. If you give the border enough height, you can fill in space with lollies or chocolate. I like the m&m's idea.
READ MORE: How to make a Kit Kat & M&M Birthday Cake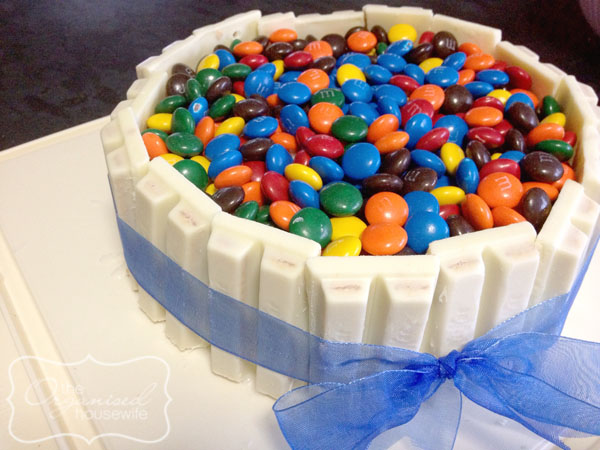 I made this gravity cake for my son a few years ago, using the same concept of chocolate around the outside.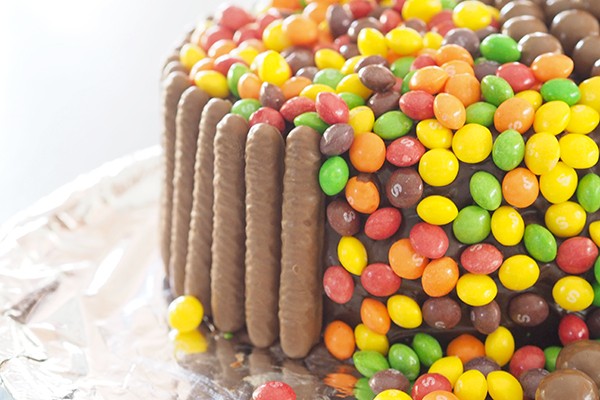 4. MAKE IT INTO A DONUT
Cut out a cylinder in the middle of the cake to make it into a donut. Leave it as is or fill the gap with cream, lollies, chocolate, whatever! Or you can change the complete shape of the cake – star, love heart, etc.
5. MAKE A SURPRISE MIDDLE
Instead of making it into a donut, spilt the cake into layers. Cut a circle into the middle layer and fill the middle of the cake with melted chocolate, lollies, etc. and then put the top layer of the cake back on top again. When you cut into the middle of the cake, there will be a surprise.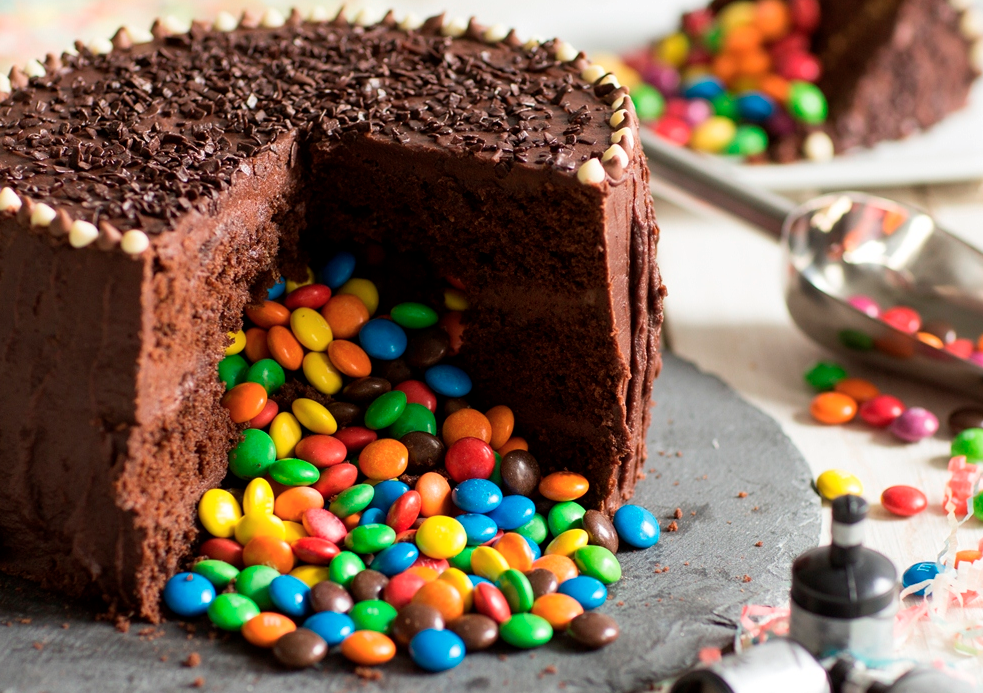 image credit, baking mad
6. BUILD IT UP
Why stop at one layer of cake? You can buy multiple store bought cakes and add them on top of each other with cream and jam. Strawberry jam and chocolate mud cake together make a killer combo!
7. GET CRAFTY
This is your time to experiment and have fun with it. Decorate your cake with pipe cleaners, balloons, pegs, ribbon etc. on to your cake.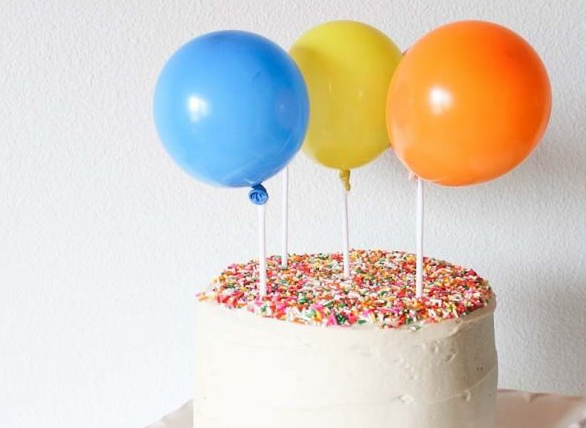 8. ADD OTHER DECORATIONS
There are so many ways you can decorate the top and round of your cake.
Here are some ideas:
Fruit
Nuts
Lollies
Sprinkles
Icing sugar
Chocolate
Cookies
Meringues
Lollipops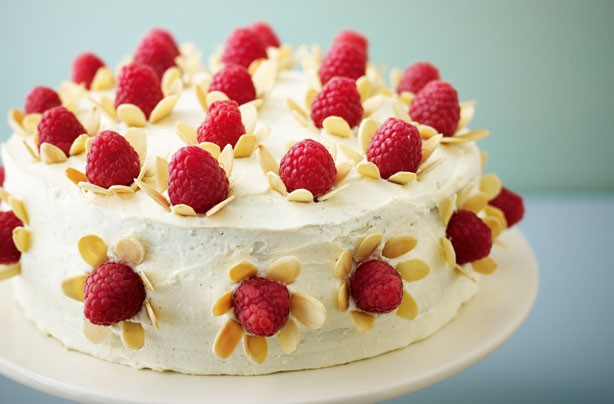 image credit, good to know
9. ADD SPARKLERS AND CANDLES
This is an obvious one but many people forget to buy them before serving their cake! I think sparklers are such a lovely addition. Kids seem to love them!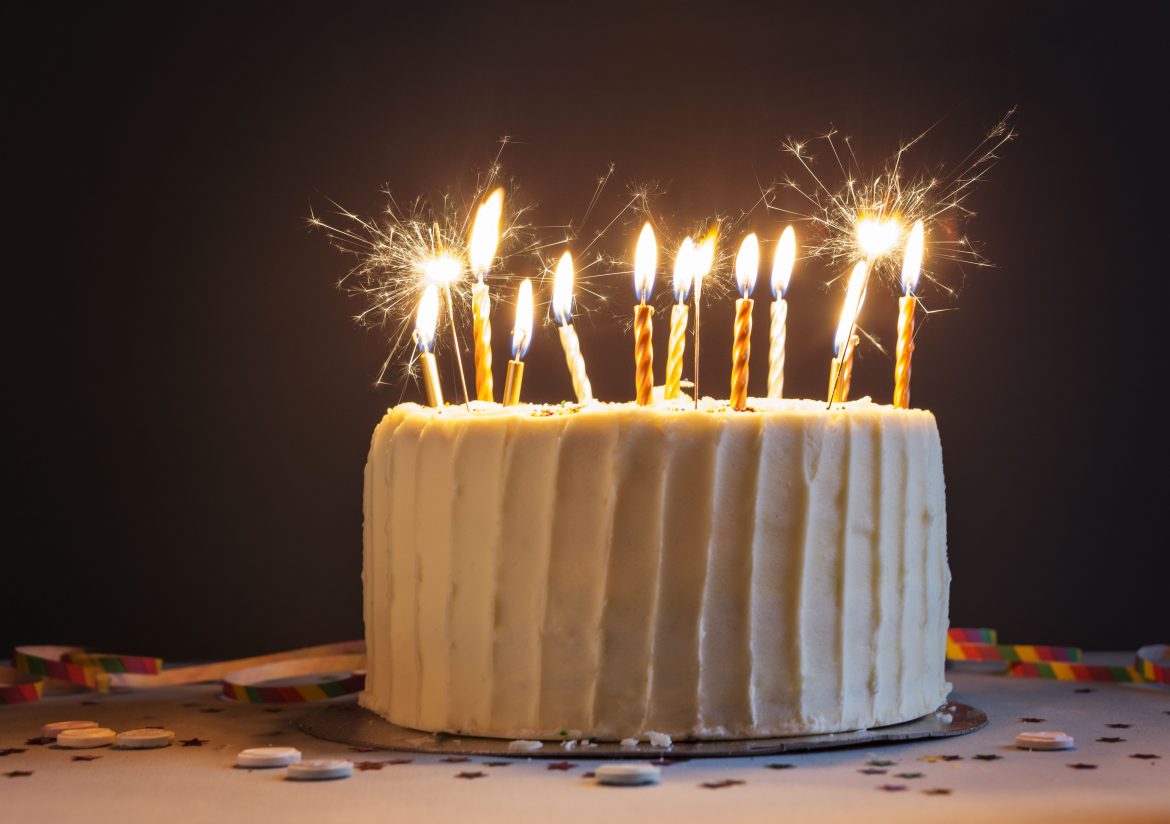 image credit, thought co
10. GET CREATIVE
Have fun with it! You can decorate and jazz up your cake in so many different ways, the possibilities are endless! I've seen a few ideas with toys and figurines which I think looks really cool. You'll just have to remind kids that they're not edible (You'd be surprised!!).
image credit, sprinkle some fun
How have you decorated a store bought cake?