Mr 13 enjoys the bliss balls I make him for school. He requested these Strawberry Balls for his recent birthday party. They are very healthy and quick and easy to make.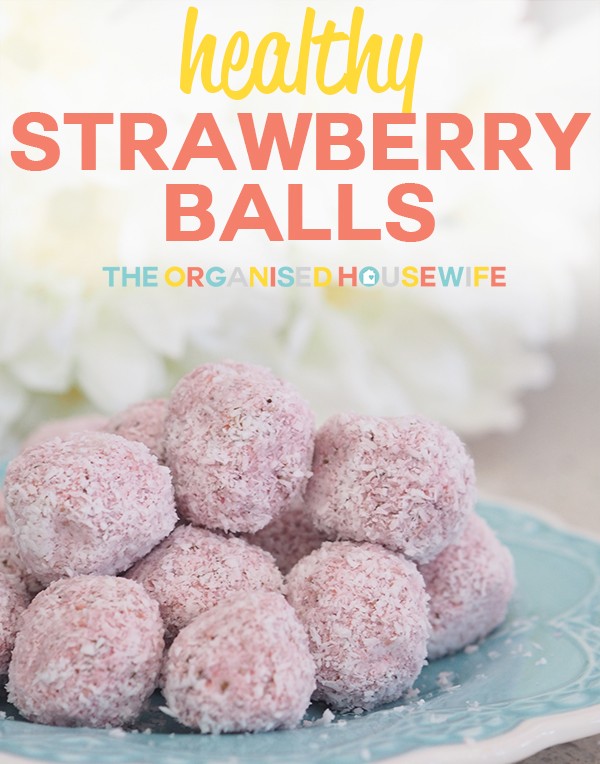 Bliss Balls – Strawberry Balls
As you can read from the ingredients below, they are a great healthy snack idea, although I felt they were missing a little something, they did taste a little bland. Next time I might reduce the amount of coconut and add something else, which I just can't put my finger on, perhaps some vanilla essence? Have you made these from the taste.com.au website, what did you think of them?
Mix all the ingredients in a food processor.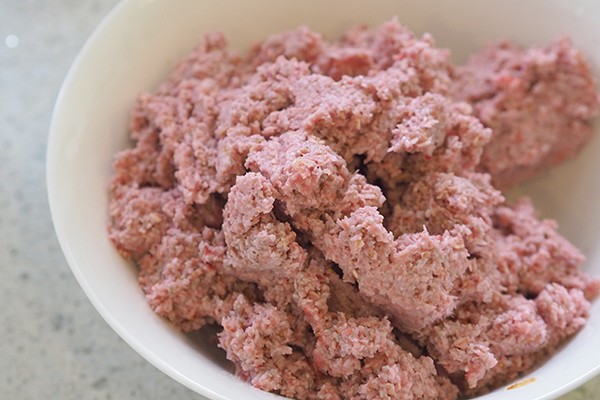 Roll in coconut.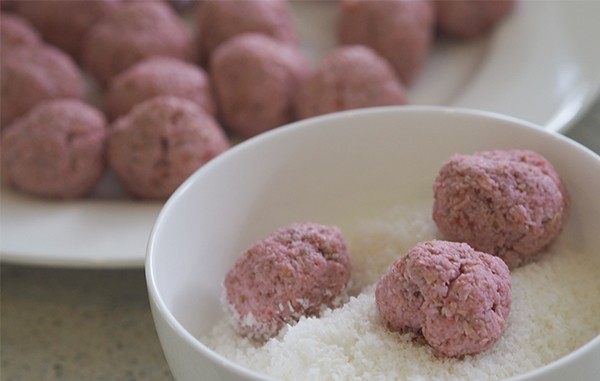 Store in an airtight container in the fridge.
Ingredients:
Full recipe can be found on the taste.com.au website.
Have you made these, what did you think of them?
---
More Bliss Balls you may enjoy
CHOCOLATE AND NUT BLISS BALLS – A bliss ball filled with loads of nuts and sunflower seeds, a healthy snack to have on hand when your feeling hungry.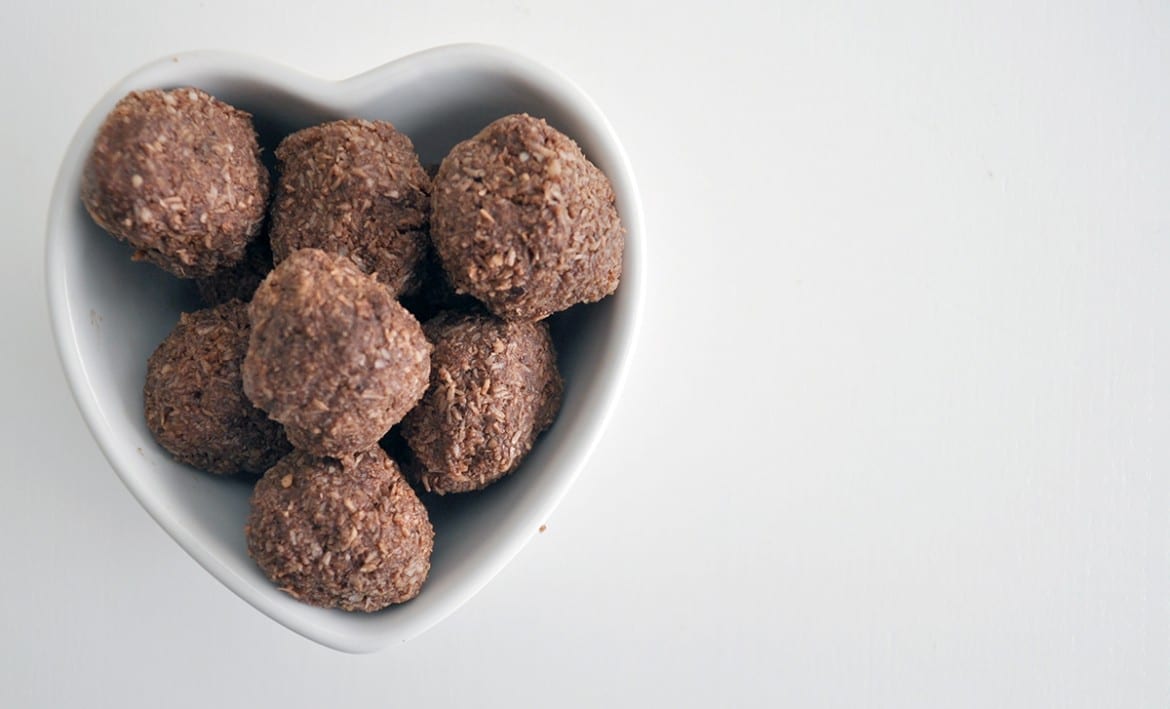 HEALTHY CHOCOLATE AND COCONUT BLISS BALLS – Healthy bliss balls are a raw snack filled with protein and energy, usually packed with dried fruits like medjool dates nuts and seeds, very easy to make.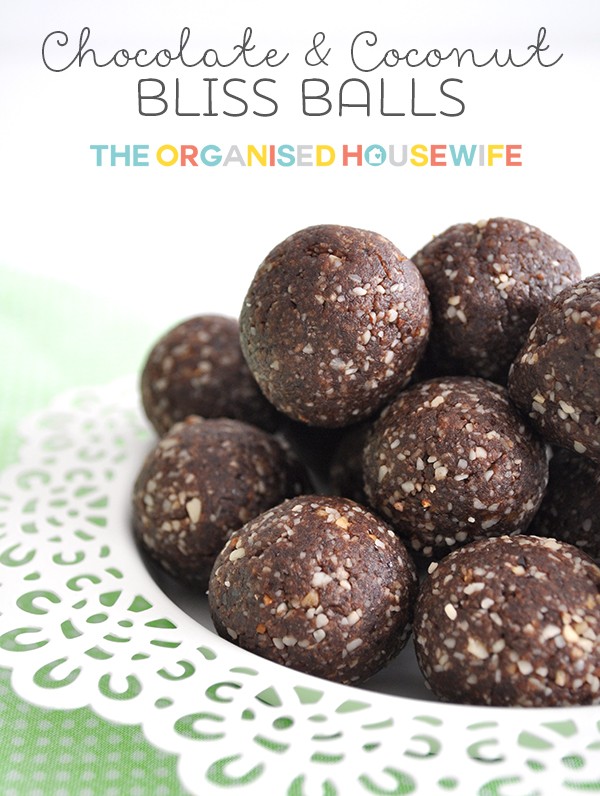 HEALTHY COCONUT LEMON BALLS – Not only are they great to have on hand as a quick snack, they have been a great filler to the kids lunchbox too.