These Coconut, Date and Almond Bliss Balls are a delicious and nutritious healthy snack which will help satisfy your sweet cravings and are super easy to make!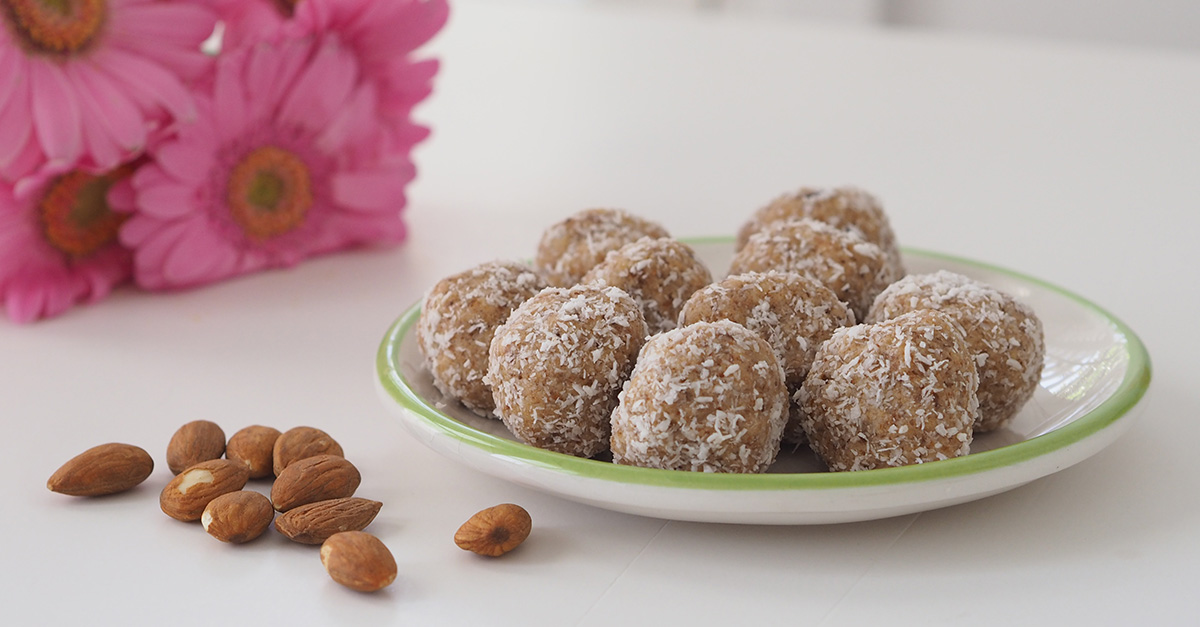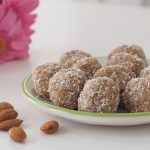 YOU WILL NEED
250g almonds

20 medjool dates, seeds removed

1 teaspoon vanilla bean essence

1 tablespoon coconut oil

6 tablespoons desiccated coconut
Instructions
Add almonds, dates, vanilla bean paste and coconut oil into a food processor, process on high speed for 20 seconds.
Scrape down sides of bowl and continue to processing on full speed for 40-60 seconds or until mixture combines together (this may take a little while, keep blending until it happens).
Roll into bite sized balls, coating with coconut.
Store in the fridge for up to 1 week.
Notes
If you make this recipe, be sure to snap a photo and hashtag it #theorganisedhousewife. I'd love to see your creation!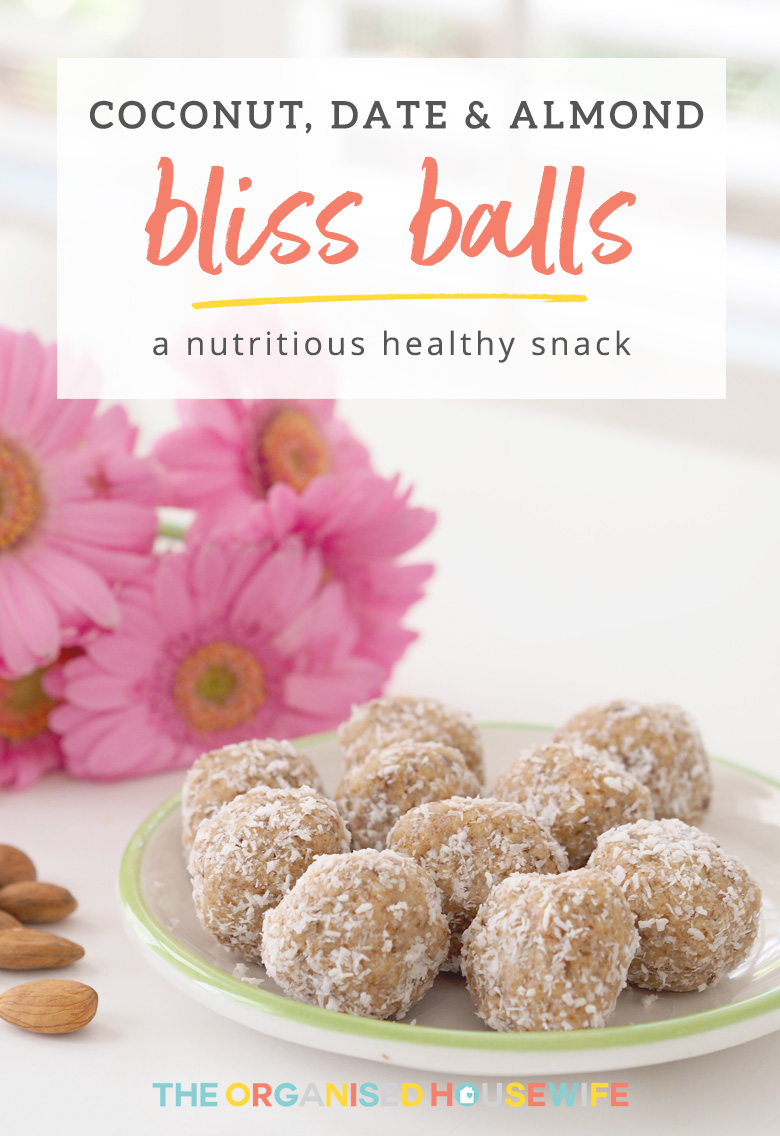 I love having bliss balls in the fridge as a quick and easy healthy snack option.  Check out all my Bliss Ball recipes that are super easy to make so you too have a nutritious, low in calories, sugar and saturated fats snack. View all my Bliss Ball recipes here.
June 2, 2020

March 6, 2020

January 30, 2020