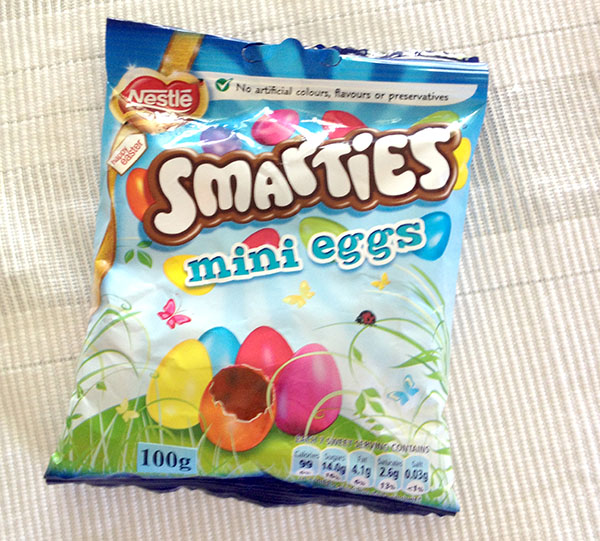 I found these Easter Smarties at The Reject Shop recently, I thought the coloured eggs would look really cute nestled into a rice bubble nest. I've made these prior to easter so I can share them with you, but I think it could be a lovely treat to have over easter.
You could decorate the nests with anything really:
Mini Easter Eggs

Chocolate Easter Egg
Strawberry
Dried Apricot, to look like a little tart
Caramel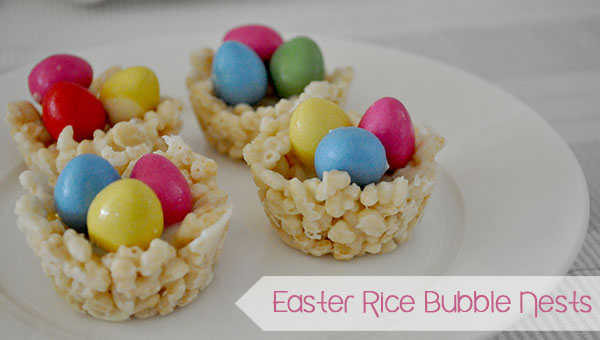 Print
Easter Rice Bubble Nests
200g

white chocolate melts

2 cups

Rice Bubbles
Smarties Easter Eggs
Spray oil, for greasing tin
Instructions
Lightly grease a 24 hole mini muffin tin
Place rice bubbles into large bowl
Microwave the chocolate on medium for 2 minutes, stirring every 30 seconds.
Ensure that the chocolate is completely melted
Pour the chocolate onto the rice bubbles and stir until all combined
Spoon heaped tablespoon of mixture into muffin tin
Working fast as the mixture will start to set, mould the mixture around the hole to form a basket shape
Add eggs to decorate
Notes
If your baskets have started to harden up, you can melt a little more chocolate and dip the eggs into the chocolate and place in basket. Dipping the chocolate will keep the eggs still in the basket.