This is an old post I wanted to reshare as I have just updated it with a few new photos which I took last Easter.  This Easter Dessert has been a wonderful hit over the years, it's so very easy to make and those that eat it wouldn't realise it only took you minutes to make!
Easter Dessert – Chocolate Ripple Cake
I made a chocolate ripple cake for our guests at Christmas, it was easy to put together and so very tasty.  So I thought I'd make an Easter version for an Easter gathering we were having.  You will need overnight (or 6 hours) to let it sit, but it should only take you 10 minutes to put together, than a further 10 min the next day to decorate.  A slice no more than 1.5-2cm is ample anymore and you'll get a cream headache. There would be enough to serve 10-12.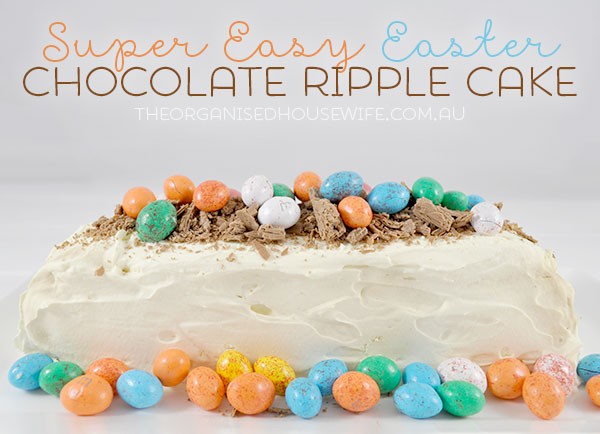 Make cream mixture then spread a tablespoon over one biscuit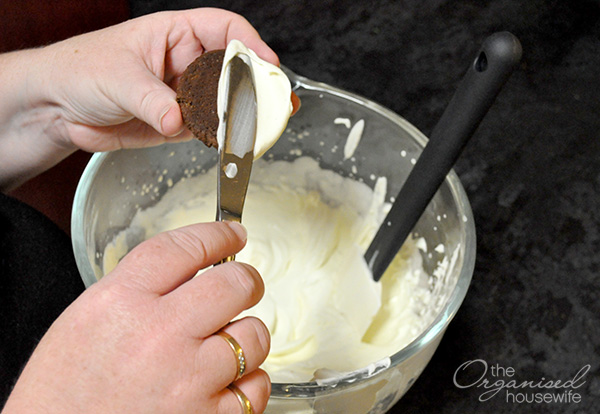 Repeat 4 times finishing with a choc biscuit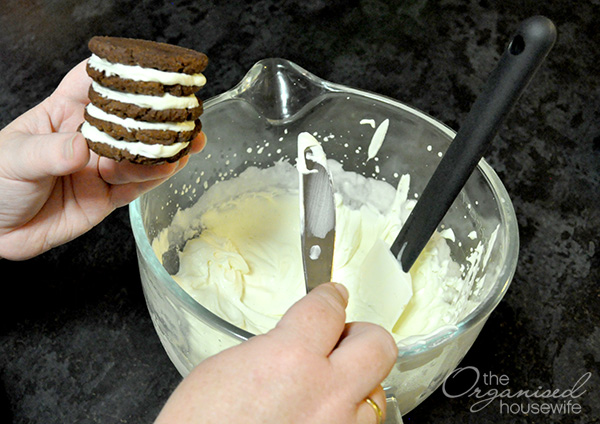 Place biscuits stack onto a platter, that has been spread with a few tablespoons of cream.  This will help the biscuits stand upright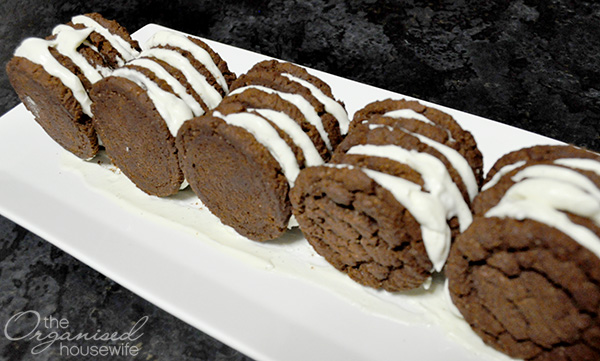 Cover biscuit stacks with remaining cream, refrigerate overnight and decorating the following day.  I've used Easter M&M's.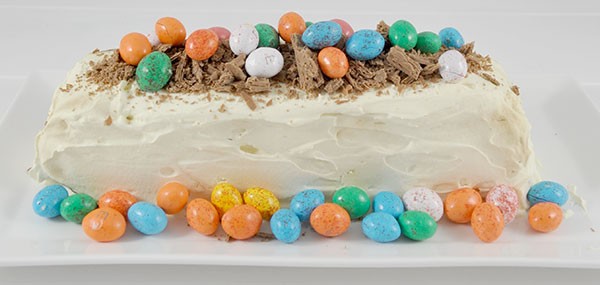 The biscuits become soft, cake like even, making it easy to slice through.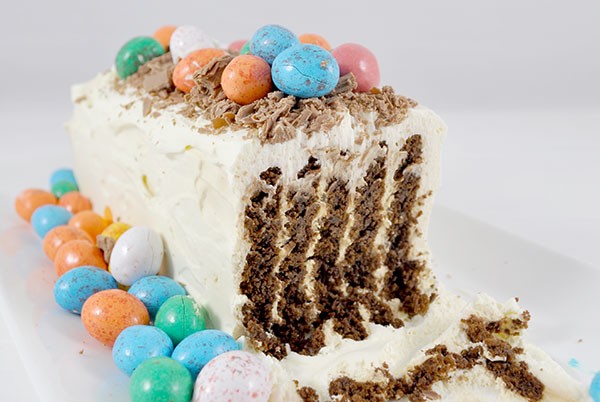 Easter Choc Ripple Cake

| | | |
| --- | --- | --- |
| Prep Time | | Total Time |
| 20 mins | | 20 mins |
Ingredients
500ml thickened cream
1 tsp caster sugar
1 tsp vanilla essence
250g packet Arnott's Choc Ripple biscuits
Cadbury Flake and Easter eggs to decorate
Instructions
Use an electric mixture to beat the cream, caster sugar and vanilla essence until soft peaks have formed
Spread 3 tablespoons of the cream mixture over a platter to form a base for the biscuit stacks.
Spread one biscuit with one tablespoon of cream mixture, repeat 4 times finishing with a biscuit on top (5 biscuits in stack)
Place biscuit stack, edges side down onto platter
Repeat with remaining biscuits
Spread the remaining cream over biscuit stacks, covering completely.
Place in fridge overnight or minimum of 6 hours to set
Decorate with crushed flake and easter eggs
By Kat – The Organised Housewife