I am not a huge fan of apricots, really don't like the taste very much…. but this slice is ooh so good one that I am certain I will make on a regular basis.  It has a delicious oat and apricot base, topped with a not too sweet mix of white chocolate and coconut oil.  This recipe is for the Thermomix, I'm sorry I don't have a regular recipe for you.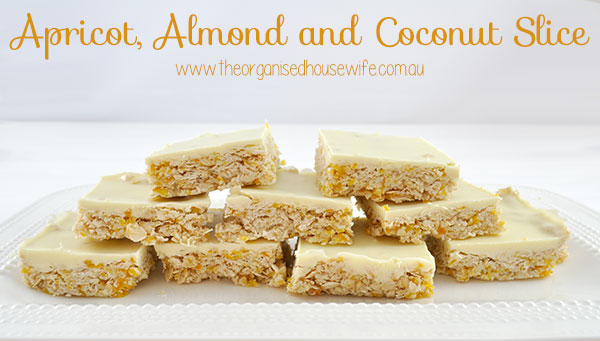 INGREDIENTS:
200g rolled oats

100g coconut oil

130g light condensed milk

120g dried apricots

40g almonds

50g coconut

200g white chocolate

20g coconut oil
The full recipe is available on ThermOMG blog.