I've been making these Almond Butter Balls at Christmas for a few years now, I originally found the recipe when Nat from Sunrise was talking about them on the show and how delicious they were.  I love the types of recipes that are recommended, a tried and true favourite.  In Nats recipe she coats the balls in chocolate, but a drizzle is enough for us!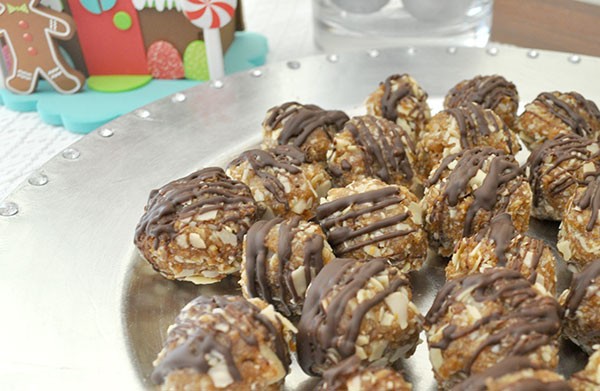 Almond Butter Balls
Serves:

| | | |
| --- | --- | --- |
| Prep Time | | Total Time |
| 30 mins | | 30 mins |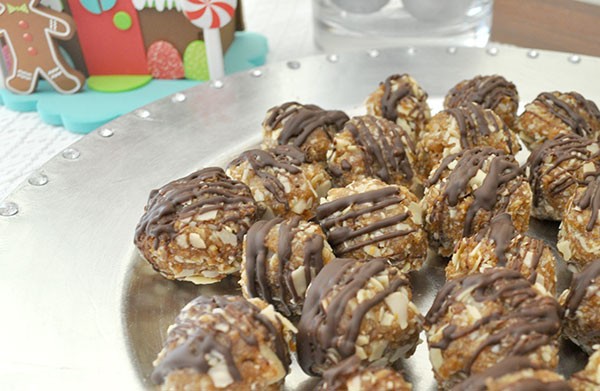 Ingredients
250g butternut biscuits
90g butter
1/4 cup golden syrup
1 1/4 cup flaked almonds
1/4 cup coconut
100g dark chocolate melts
1 teaspoon vegetable oil
1 tablespoon flaked almonds, toasted and chopped
Instructions
Place biscuits into food processor, process until finely crushed
Place butter and golden syrup into medium saucepan, stir until butter has melted
Fold through biscuits, nuts and coconut, mix well to combine
Place mixture in fridge for 30 minutes
Roll mixture into small bite sized balls
Roll through flaked almonds
Melt choc following packet directions, stir through oil
Drizzle chocolate over balls
By Kat – The Organised Housewife
7 THINGS I DO EACH DAY TO KEEP THE HOME CLEAN AND ORGANISED
Subscribe to my weekly newsletter to receive blog updates in our inbox + this FREE eBook sharing some of my top tips that you can adapt in your own home.