Each weekday on facebook I share with you a quote of the day, I have loved finding these quotes just as much as sharing them with you, some make me cry, laugh and really think.  This year each month on the blog  I will share with you a quote of the month, a quote that will motivate and inspire you in your everyday life.  I will design these quotes into an image which you can then print and frame.
View January 2013 print  |  View February 2013 print  |  View March 2013 print
This month's quote was inspired by very personal decision I had to make recently.  
'If it is to be, it is up to me' William H Johnsen
Really no changes are going to happen unless you put action to it.  If you really want something to happen, changes to be made a dream to come true, only you can make it happen.  Others can help, but you are ultimately in control. 
APRIL 2013 QUOTE OF THE MONTH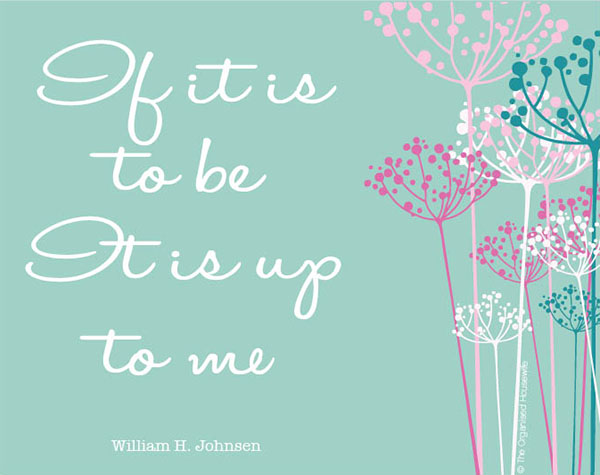 This quote is available for free during April 2013