After taking 3 weeks away from my computer, I realised how much time I was actually spending on it…far too much.  I am sure some of you may feel the same, be it an addiction to facebook, games, surfing the net or chatting online (for me it was spending time on the blog, creating posts and general interaction on facebook).  Sometimes it is hard to shut the computer down and walk away.
Now that I am back into my regular routine I have created a weekly planner to help me dedicate time to certain tasks I need to accomplish around the house.  You can use this planner how you desire, however for me it's to help create a healthy routine and balance between the blog, home and family.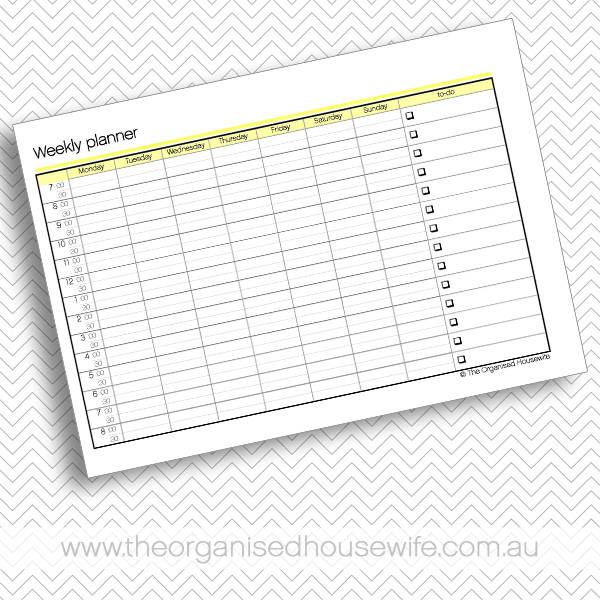 I like to bake at least twice a week, fold washing everyday, schedule in time for the gym at least 3 times a week, iron and then complete the general daily and weekly cleaning tasks.  I have scheduled in more than ample time to complete my ironing and fold washing, but this will allow for all the other things I do like tidying up the kids cupboards while putting the washing away.
I'm going to put this planner on the fridge to use as a guide to keep me on track.  I have my morning routine of lunches, washing and quick tidy up under control so I didn't add it to my planner.  I have dedicated family time on Saturday nights and Sunday's as this is highly important and a big priority of mine.