Yesterday I mentioned a pet hate of mine, guests visiting my home wearing shoes inside. It really does get under my skin, so much so that I have made this little sign, which I have laminated and placed at the front door.
Download this sign below here.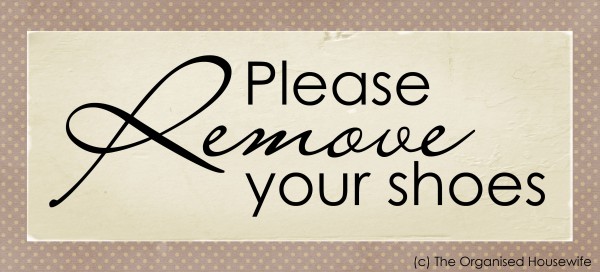 Or this colour sign, with a baby is sleeping sign here
Do you ask your visitors to remove their shoes?