Reader Jodie sent me an email requesting a printable family planner.  Jodie needed something easy to work out Dad's shift work and all the tasks she needs to fit into each of her days.  Click HERE to download Mum's Weekly Family Planner. 
Is there a printable you are after??  Please email me kat@theorganisedhousewife.com.au with details.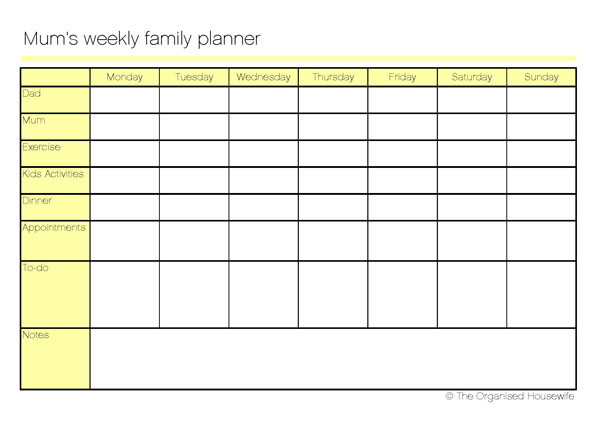 7 THINGS I DO EACH DAY TO KEEP THE HOME CLEAN AND ORGANISED
Subscribe to my weekly newsletter to receive blog updates in our inbox + this FREE eBook sharing some of my top tips that you can adapt in your own home.