I have received quite a few emails asking for help in preparing for babies arrival and checklists of everything needed for bub.  So I took this all one step further and created the ultimate Pregnancy and Baby Planner.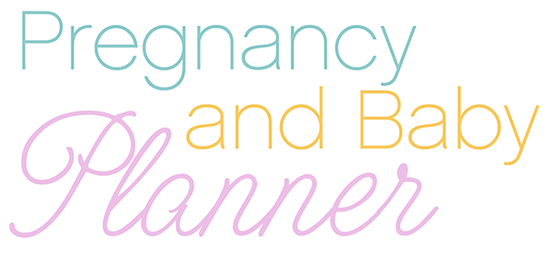 This planner is a digital download, available instantly after purchase.  It is designed to keep everything pregnancy and after baby is born related in one folder.  This will save you losing pieces of paper such as a new favourite baby name and you can keep track of your medication and kicks so if you become ill and doctor asks you a question you will have everything recorded.  
It also has checklists galore to help you remember everything for the nursery, clothes, hospital and more
Plus a full section to keep track of baby's milestones.  
I remember when my twins were little I created a chart similar to the feeding log in this planner, before that it was too hard to remember which side I fed which child on, as you need to alternate each feed. As always when I write stuff down it's so much easier to remember.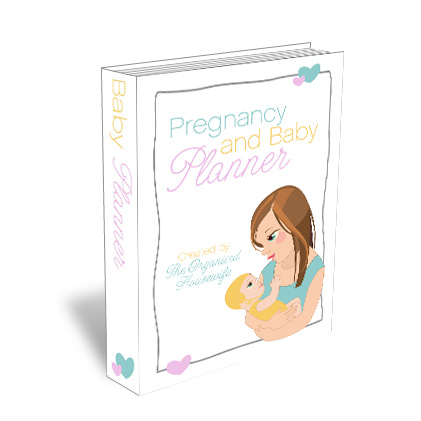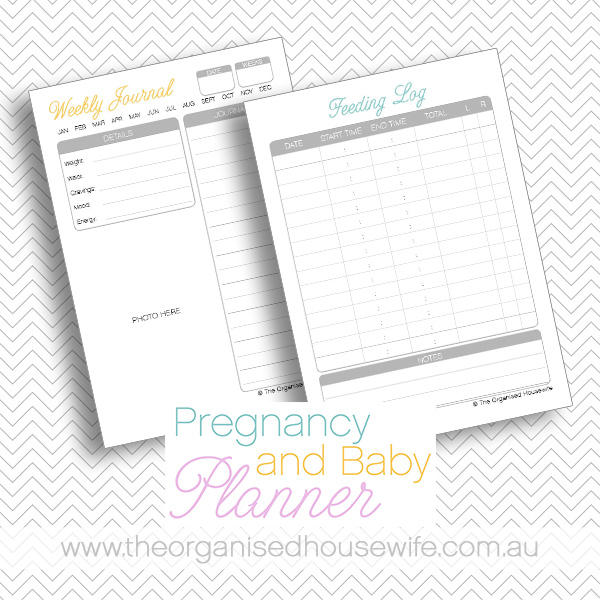 In this 42 page planner you will find the following pages:
Cover and spine label
Included to create your planner
Dividers
Pages for you to laminate and use as dividers
Weekly journal pages
Keep track of your weight, waist, craving, mood and more.  Also area to place a photo of yourself so you can see your changing shape
Daily schedule pages
To track your schedule, to-do lists, exercise and food intake, it's good to record this for 'just in case'
Medication log
To keep track of medication you are taking
Ultrasound pages
Pages to keep ultrasound photos along with area to journal
Checklists galore
What you will need for:
While pregnant

Clothes for baby

Nappy bag
Nursery
Travel
Bath
Changing area
Breastfeeding
Bottle feeding
Solids
Hospital lists for mum
Hospital lists for baby
Hospital lists for the support person
and more
Baby names
Keep all your ideas for baby names in one place
Nursery pages
A place to record you nursery decorating inspiration, with pages to glue ideas.  List to record what you need to buy for nursery.  List to record your to-do for nursery.
Logs/trackers
Kick tracker
Contraction tracker
Feeding log, help you remember if you used left or right breast, along with recording times
Sleeping log
Nappy log, especially handy if bub is sick, you can track last movement
Solids log
Baby's medication log
Baby's growth chart
Baby's milestones
Baby's teeth chart
This is a digital product, available instantly to download available after purchase