You all know I LOVE to meal plan, there are so many benefits from just spending 30 minutes each week to write out a plan of what meals we are having for the next 7 days along with a shopping list.  One reason in particular for me why I prefer to meal plan is to make sure that we are eating a balanced, healthy diet. Not too much pasta, plenty of vegetables and ensure at least one meal includes fish.
I always display our meal plan so I know through the day how long to allow myself to cook the meal in the evening, along with if I'm not home hubby has no excuse and can cook dinner and stop the kids for asking endless times….. what's for dinner?
I created an A4 Weekly Meal Planner with the intention to laminate and put on the fridge, but a reader suggested a fabulous idea of framing it, then writing the meals directly onto the glass.  You can use a paper towel and water to wipe and start fresh the next week.  If water doesn't work, try this trick.
Last week I purchased a Thermomix and shared an image of it on Instagram (follow me @theorganisedhousewife) and Facebook.  Behind the image was my meal planning stand and I received quite a number of enquiries about it.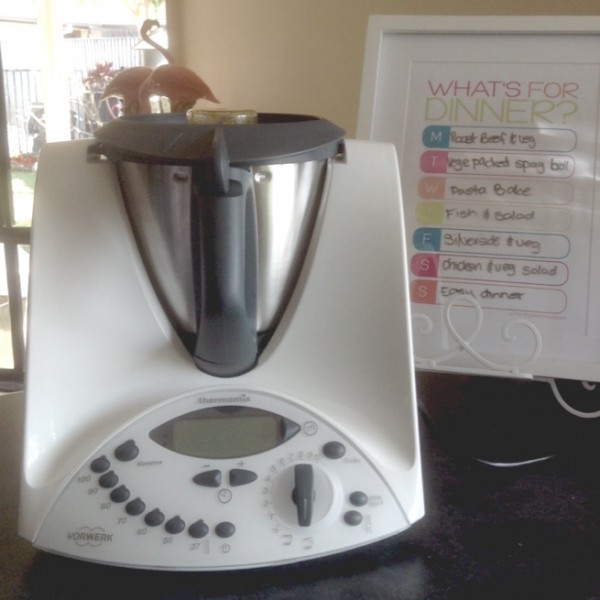 I used the What's for Dinner print from my shop here.  A4 Frame from Big W, Ikea also sell frames to fit A4 in the Ribba range.  I also used a white plate stand that I purchased from Belle Collection, plate stands can be found in most homewares stores.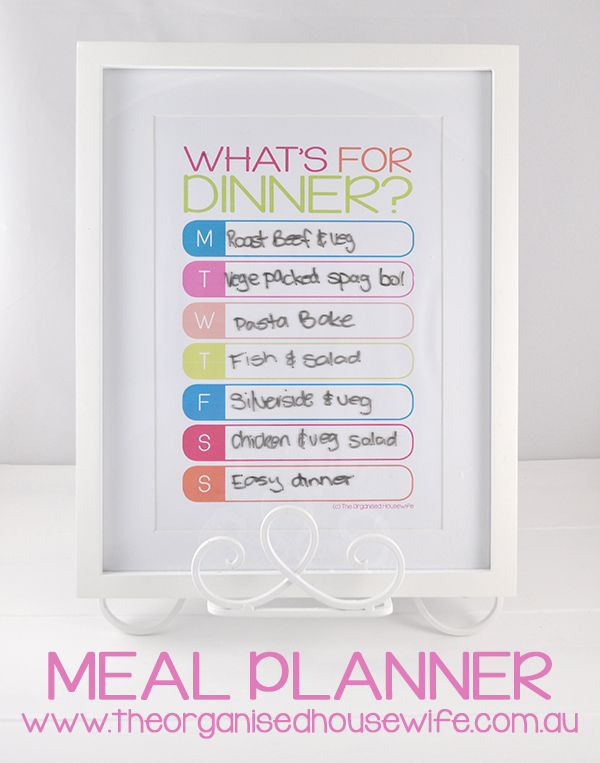 7 Designs available, I have added a few more colour combinations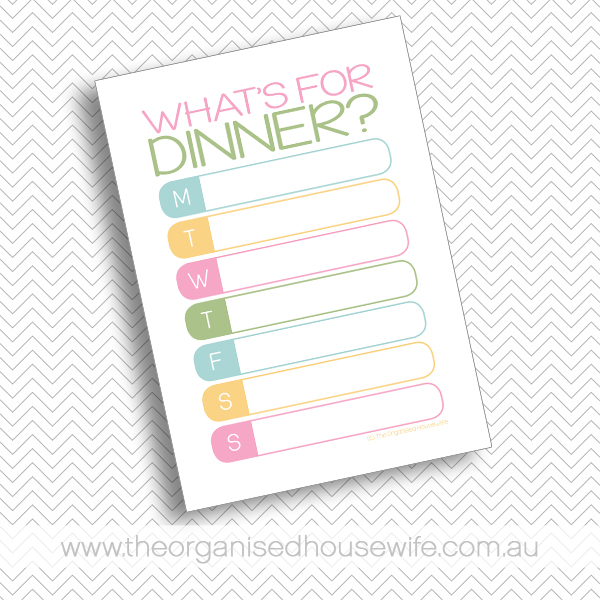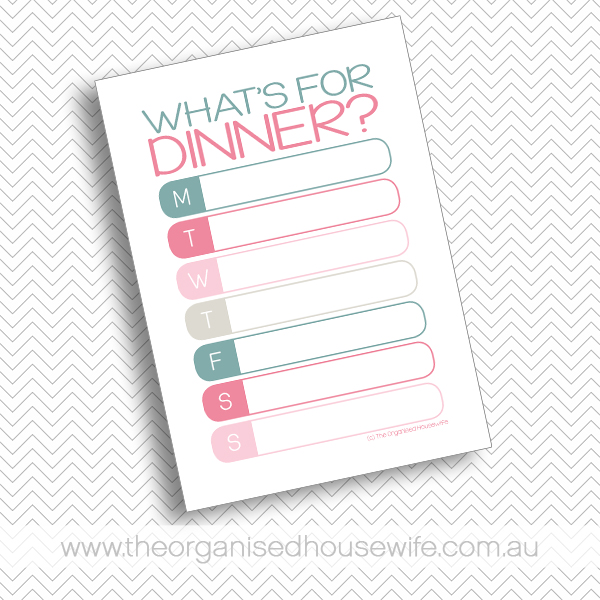 How do you display your meal planner?

What's for dinner print – The Organised Housewife Shop
Frame – Big W
Plate Stand – Belle Collection