It's been a while since I shared what's been happening and what's new on the blog. We have welcomed some fabulous new sponsors to the blog, which as always I am thankful for their support and in turn thrilled to share some of their fabulous products with you!
I've also been creating some new charts and prints. My youngest is learning fractions at school and was struggling to understand the concept of making them into percentages so I created this chart to add to the back of the toilet door.
Released this month
FRACTIONS, DECIMALS AND PERCENTS CHART
Fractions, Decimals and Percents Chart, to help the children learn 3 ways to describe parts of a whole. Available in 2 different colours. Available here.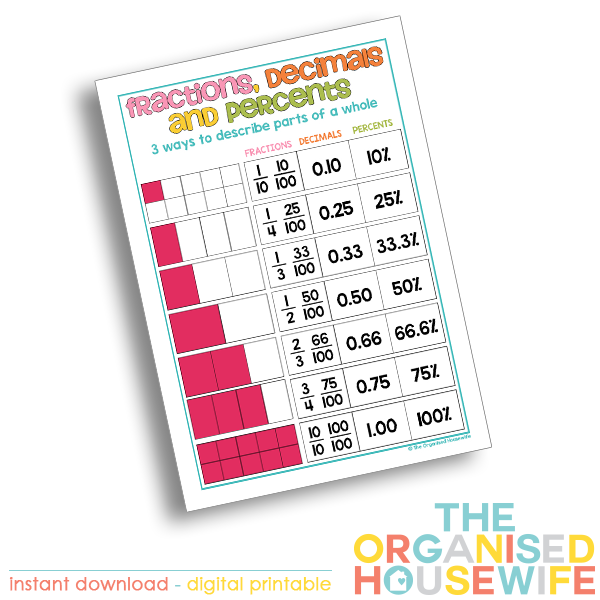 PRINT – WHEREVER YOU GO GO WITH ALL YOUR HEART
This inspirational print can be used anywhere in the home, as kids bedroom wall art or motivation for the office. Many different colour choices available. Check them out here.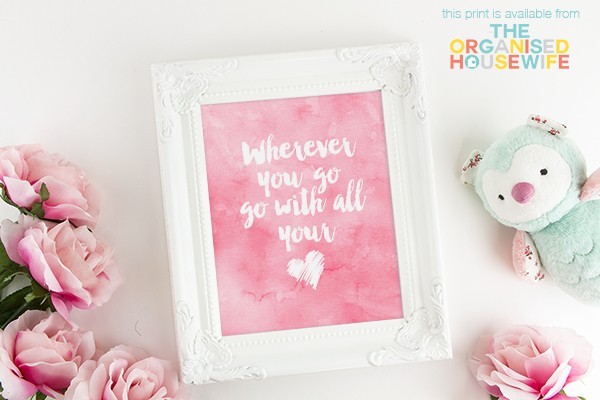 NEW DESIGN – PERSONALISED BABY BIRTH PRINT
These beautiful customised Baby Birth prints are the perfect way to treasure your baby's arrival for years to come. These gorgeous wall art prints would also make a wonderful new arrival gift! Read more here.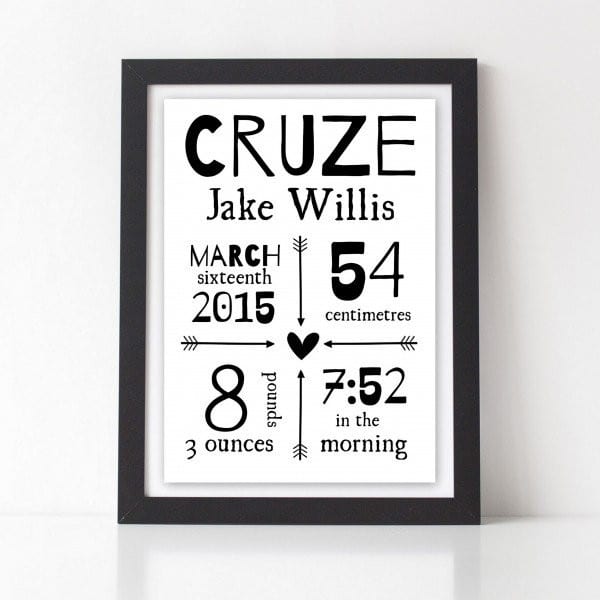 PERSONALISED BABY NAME PRINT – 3 PIECE SET
These beautiful customised Baby Birth prints are the perfect way to treasure your baby's arrival for years to come. These gorgeous wall art prints would also make a wonderful new arrival gift! Order here.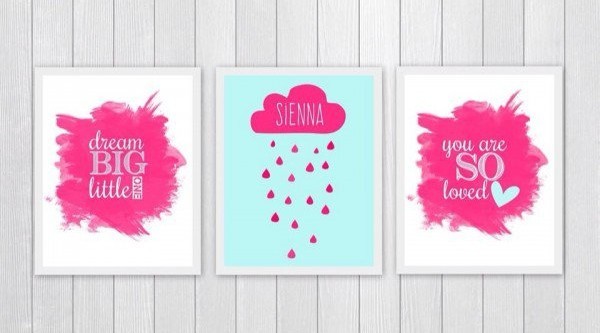 MOX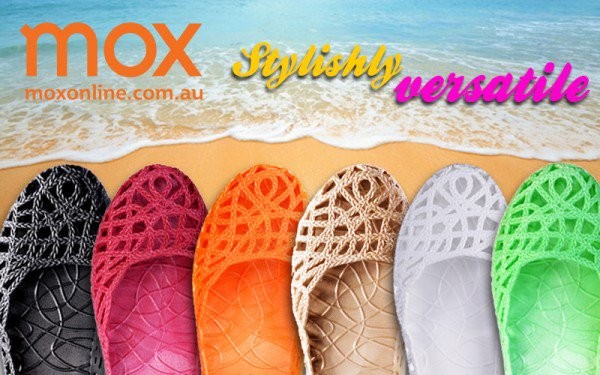 Mox shoes are a fashion forward approach to comfort and versatility. This Australian brand of waterproof shoes are made from 100% man-made rubber. Mox shoes keep you looking stylish from pool to park to shops, and are available in a rainbow of colours. Whether adding the essential go-anywhere shoes to your wardrobe or just trying to simplify the holiday packing, grab a pair of Mox shoes from www.moxonline.com.au.
Website | Facebook | Twitter | Pinterest | Instagram

HOWARDS STORAGE WORLD

Are you struggling with storage in your small space? Do you have a baby on the way, or simply need to conquer hard to store items in the kitchen, Howards NEW catalogue puts the spotlight on 'solutions for small spaces' and reveal how to get the most from what you've got. Come into store and visit us, say hello and pick up your FREE copy. See their new catalogue here.

SHOP NOW HQ
Special offer: 30% off the entire store until Sunday 31st May 2015. Use code : mayb30#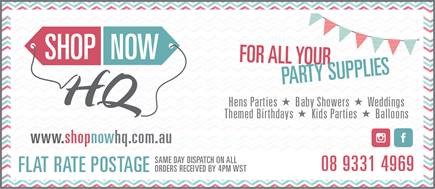 Australia & New Zealand's Fastest Growing Online Party Store SHOP NOW HQ
See what everyone is talking about – the best prices for the most popular party ranges available. We pride ourselves on good old-fashioned service, with competitive pricing and of course the best selection available on all themes we stock. Our range is growing by the day with loads of new and exciting party themes landing at Shop Now HQ. We offer same day dispatch on all orders received by 4pm WST and deliver Australia wide and internationally.
Website | Facebook

LITTLE BENTO WORLD

Little Bento World strives to bring you the largest, genuine and authentic bento range in Australia, specialising in a wide variety of Bento Lunch boxes with the focus of supporting and encouraging healthy meals for the whole family. View their Website here.

SPATZ MINI PEEPS

Our range of Personalised Kids Products is pretty awesome, durable and great quality. With everything from bright bold colours, glitters and metallics, rock star themes, super heros, butterflies and princesses you are sure to find something they will love.
Website | Instagram | Facebook | Pinterest

BAMBINO LOVE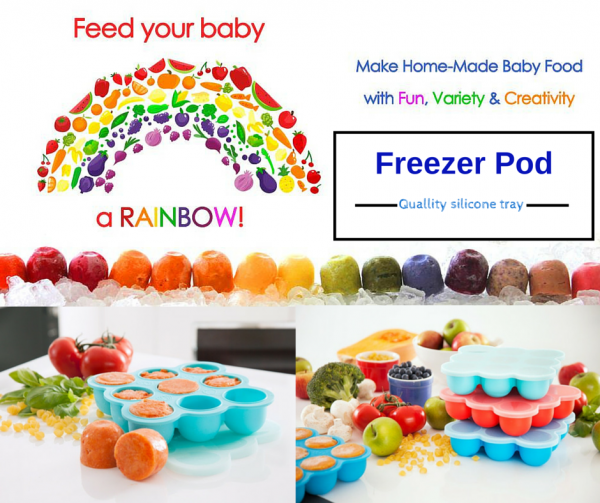 Bambino Love has been created for parents who is passionate about providing their kids with variety lunches in a fun and eco-friendly way.We are committed to sourcing high quality, environmental friendly, easy to use kids lunches products to make meal time fun and enjoyable for little one. All our products are BPA-free & Phthalate Free.You can easily transform an ordinary lunches into a fun bento meal by adding a few gorgeous accessories.

MY LIL POUCH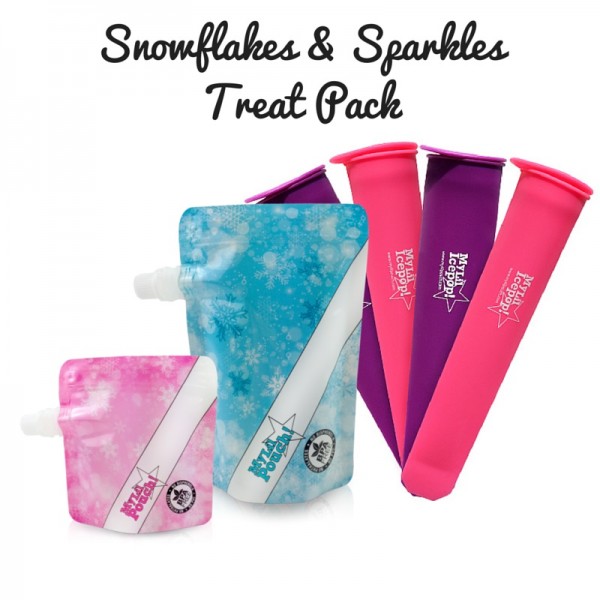 My Lil Pouch is an Australian owned and operated company, located in South East Queensland. Sarah created My Lil Pouch with the help of her cousin, Karen, back in 2012. Sarah is a busy mother to not one, but two sets of twins! With less than 3 years between them she was finding life was busy and messy especially around feeding times! View their website here.

If you are interested in advertising on the website or selling your printables in the shop please email your enquiry here.