As we are coming to the end of the year, it is this crazy busy silly season it's a good opportunity to sit and think about all the things we want to achieve before the year ends.  I have been writing about Christmas Goals recently in the Christmas Countdown Checklist series, but put Christmas aside and think about to the beginning of the year and the resolutions you put in place.  Pick one thing from your list that you haven't completed yet and make a start on it.
My biggest business goal this year was to print a 2017 Calendar.  I am so thrilled that that dream has become a reality.  You can order your copy here.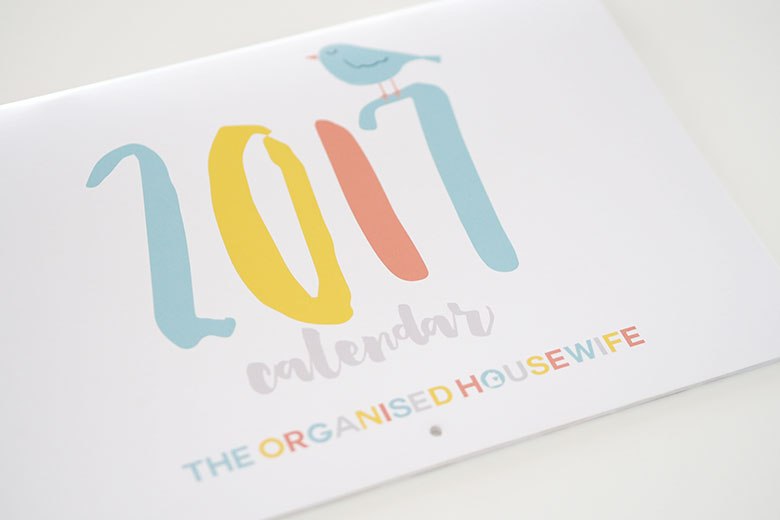 I truly love this calendar, it's fresh, pretty and practical. I'll share more photos and details now that I have a copy, in a blog post soon!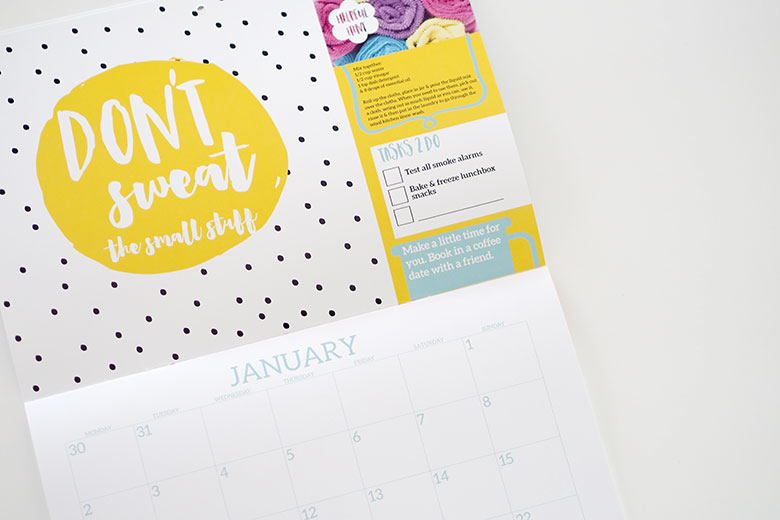 They took a little longer at the printers than I anticipated, sorry for the delay for all those that pre-ordered. My Dad and some friends could tell I was a little (more like very) stressy and they were so lovely to offer to help me pack the orders to send out (many think I have a team behind me here on the blog, no… it's just me). Words can't describe how much I appreciate my friends and Dad's help. I managed to post all pre-orders last week, so hopefully, if you ordered, you will receive your copy very very soon!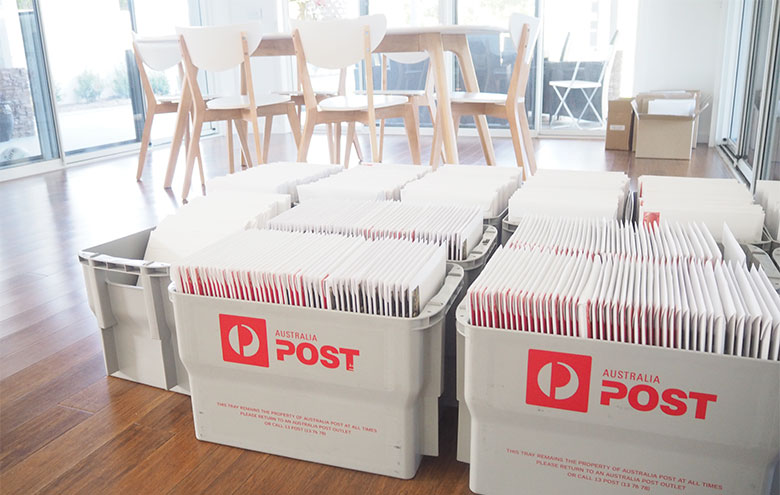 I printed double this amount, so have plenty more calendars available for sale!

November 2016 Monthly planner page
Use this November 2016 Monthly planner page to help you organise your goals for the month. It has a little quote for some inspiration for you:
the difference between ordinary and extraordinary is that little extra – jimmy johnson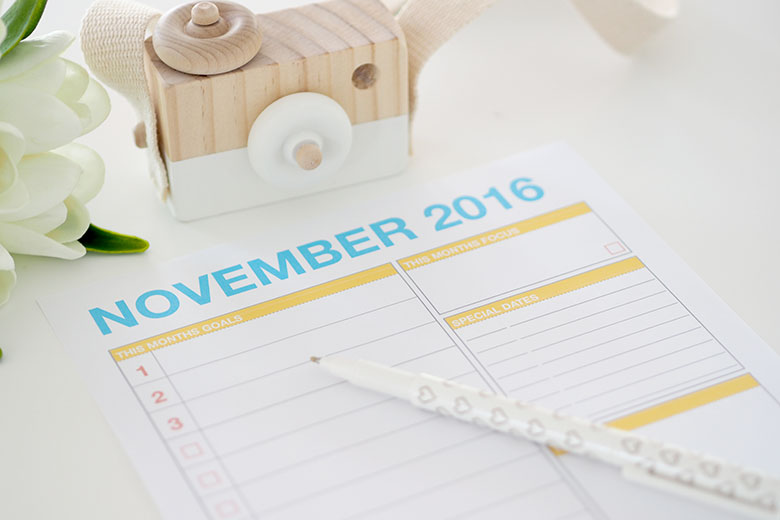 WOODEN CAMERA: Designed and made in Australia. This toy camera is made of natural pine timber with a cotton strap for a soft finish. Equipped with moveable parts, a turnable mode dial and lens, and also a small view finder. Available online here. 
TO DOWNLOAD: Enter your details in the form below to unlock the buttons to download this fun pineapple wallpaper download for your devices. If you already subscribe to the newsletter, please enter your details again, promise I won't send you the email twice!
[thrive_lead_lock id='53317′] 

[/thrive_lead_lock]
Free Monthly Calendar
Use the 2016 free monthly calendar, Weekly Planner or Daily Planner to help you plan your days through the month.
Plan your month
Ideas to add the following to your calendar:
 

Dentist checkups
Health checkups
Time to sit down and meal plan
Plan an upcoming holiday
Immunisation for kids and pets
Time out for YOU!
Date night
Girls night out
Family fun day
November Birthstone is: Yellow Topaz
What goals do you have this month, personally or around the home? Share them with me in the comments.
How did you go with your goals last month?