When I first started the blog I used to share a monthly planning post, which used to coincide with a daily task at the beginning of each month.  At the beginning of each month I give you in my daily newsletter and on my facebook page  the task to "Prepare for the month ahead". Sounds easy, but what shall we plan to help you get organised for the month?
Plan your month
Ideas to add the following to your calendar:
 

Dentist checkups
Health checkups
Time to sit down and meal plan
Plan an upcoming holiday
Immunisation for kids and pets
Time out for YOU!
Date night
Girls night out
Family fun day
July Birthstone is: Ruby
Personally, by sharing this post each month it will be a great time for me to let you know how I am going, I love the accountability I have with you all!!
Accountability – June to-do list
I'm writing this post mid June to publish at the end of June.  I have planned ahead so I can take a break off with my kids over school holidays. So I am still working on my list for last month, my pantry is ooh so close to being finished, I just need a few more pieces to complete it and I plan on doing the other two tasks over their school holidays.
continue organising my pantry
organise my sons wardrobe
find a light for my dining table, I am procrastinating too much about this
I have been visiting my local lighting stores trying to find a pendant for our dining area, the lights I like won't work as I need a pendant with a wide base at the top, many have very small bases. The pendant pictured below was the initial one I purchased from Beacon Lighting, but sadly had to return it as this is when I worked out our point in the roof isn't centre, therefore needing a wider base to place it to the centre of the ceiling.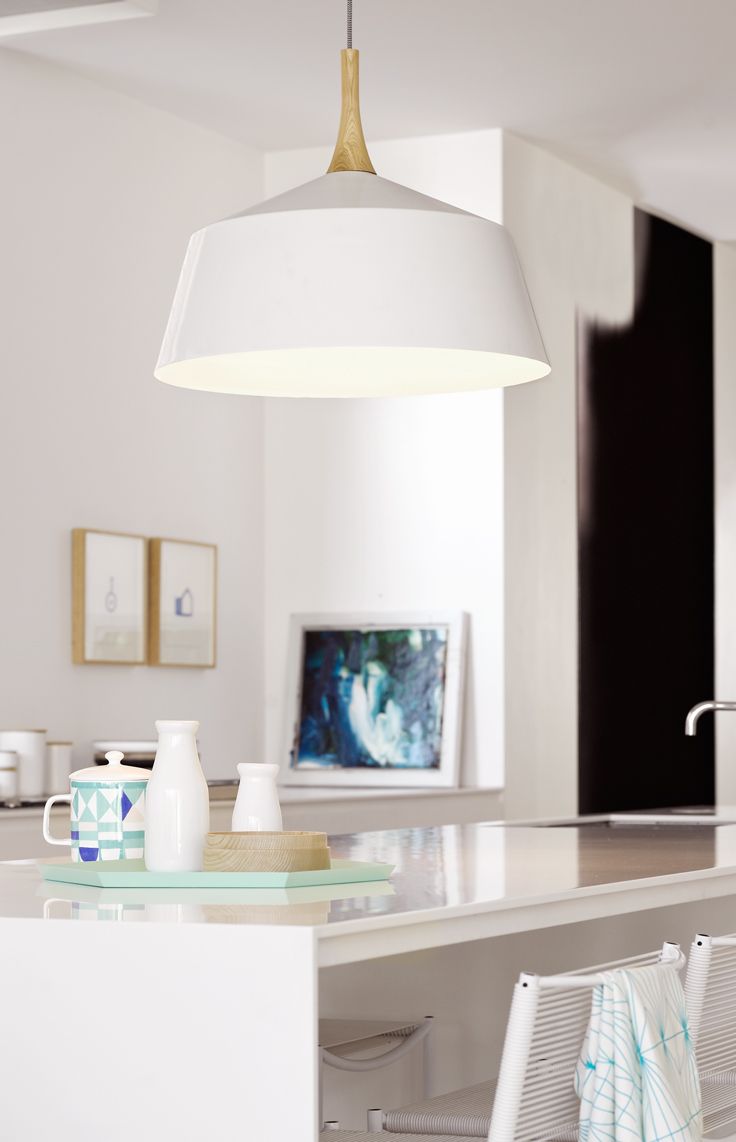 image credit: Beacon Lighting
My July to-do list
I am keeping this months list simple
relax
take the kids out of the house
finish off my June list
July 2016 Monthly planner page
Use this July 2016 Monthly planner page to help you organise your goals for the month. It has a little quote for some inspiration for you:
Put your heart mind and soul into even your smallest acts this is the secret of success – Swami Sivananda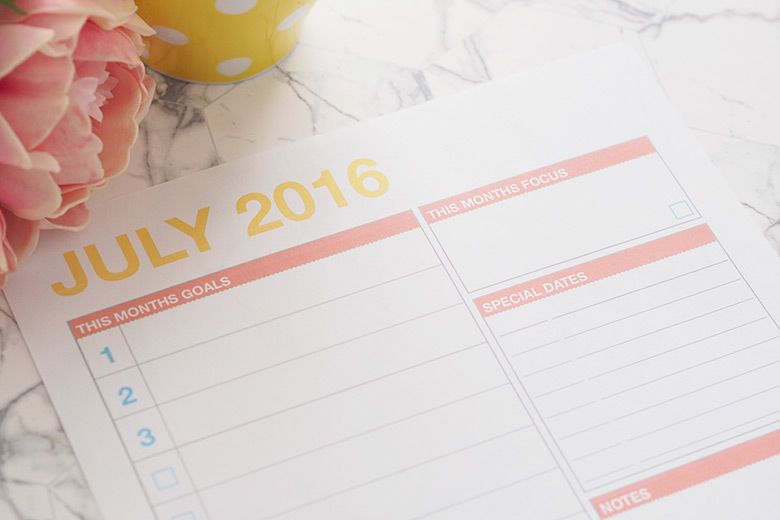 TO DOWNLOAD: sorry this content is no longer available
Free Monthly Calendar
Use the 2016 free monthly calendar, Weekly Planner or Daily Planner to help you plan your days through the month.
What goals do you have this month, personally or around the home? Share them with me in the comments.
How did you go with your goals last month?