This is the last Get Organised post for 2016. Crazy, where has this year gone????? For me personally, this last quarter of 2016 has been exhausting, as a mum (little more below) and on the blog.  I am going to take some time off in the next month as I have been continually sick the past few months, I'm feeling very tired and burnt out and know I need to look after me.
I'm going on holidays with my hubby and kiddies for 5 nights to Daydream Island next week. I can't wait to get away and relax!  Then when I come back I'll write a few more Christmas blog posts. Then the plan is to take a few weeks off till after the new year. I have already been thinking about next year and the type of content I want to share with you, I am a little excited and I know you will be too!
Thursday is my kids last day of school for the year….. not sure how I am going to feel, because it will be official, all my 3 kids will be in high school Miss 11 graduates primary school to go into Year 7 and the twins will be in Year 9.  I'm all the feels this week. With this though my kids are changing and I also have to learn to change with them, they are becoming independent, forming their own identities, taking on more responsibilities and wanting more privacy.  I find this challenging (as I am a self-confessed helicopter parent).  I'm trying to find the right balance in my journey of motherhood, it's messing with me a little, but I'll get there.  I have experienced new challenges this year with raising kids, ones I want to share with you, but once my kids have found their footing and direction and don't mind me sharing it.
Do you have any hot tips with raising teens?
**NEW** – WEEKLY PLANNER PAD
Some really fun news this month is I have released another new physical product, but I haven't officially launched (giving it it's own blog post) it yet, time just hasn't been on my side lately, but I'll share it with you now. Introducing…..
WEEKLY PLANNER PAD – My undated weekly planner pad has 60 tear off pages, enough space to add appointments, deadlines and things to do and plan your dinner ideas. It also has section which you can personalise yourself. i.e. to call, to email, a shopping list, etc. It's up to you!
The planner includes a component where you can write down your top 3 priorities for the week ahead. i.e. clean the windows, drink more water, etc. Last but not least, there is a Tasks 2Do section where you can write down all the tasks that need to be completed for the week ahead with checkboxes, because we all find satisfaction from ticking a box!
Limited stock available – purchase here.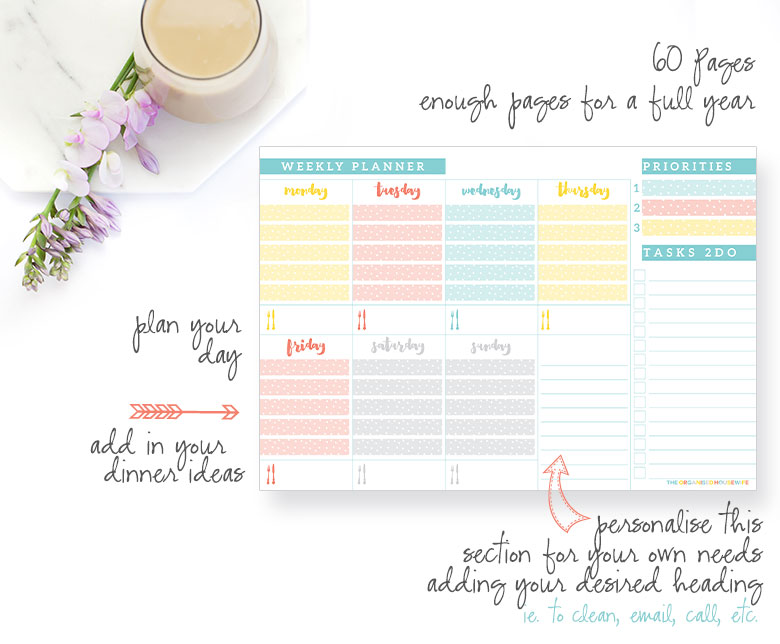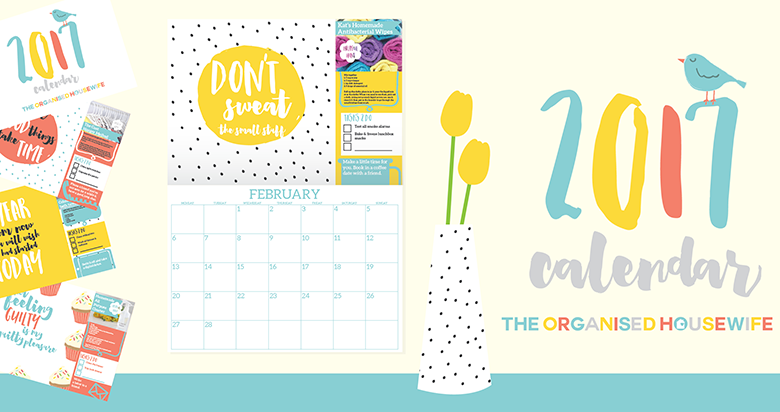 I have bundled this together with the 2017 Calendar, purchase them both together and you can save!! Click here to purchase bundle. or click below to purchase just the weekly planner pad.
December 2016 Monthly planner page
Use this December 2016 Monthly planner page to help you organise your goals for the month. It has a little quote for some inspiration for you:
don't wait the time will never be just right – napoleon hill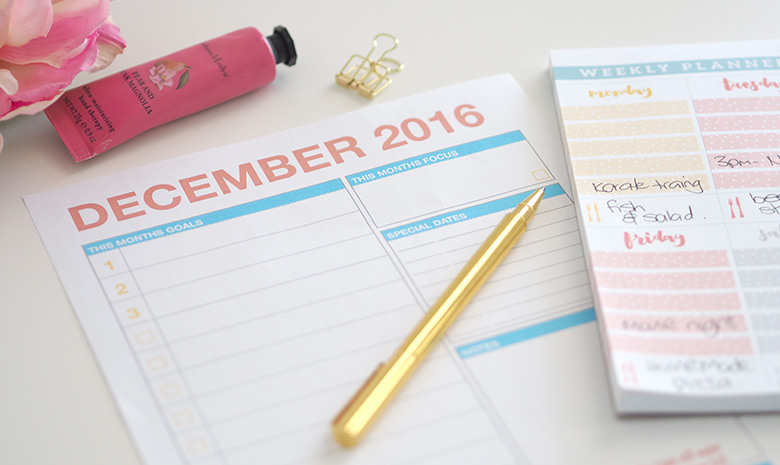 TO DOWNLOAD: Enter your details in the form below to unlock the buttons to download this fun pineapple wallpaper download for your devices. If you already subscribe to the newsletter, please enter your details again, promise I won't send you the email twice!
[thrive_lead_lock id='53317′]

[/thrive_lead_lock]
Free Monthly Calendar
Use the 2016 free monthly calendar, Weekly Planner or Daily Planner to help you plan your days through the month.
Plan your month
Ideas to add the following to your calendar:
 

Dentist checkups
Health checkups
Time to sit down and meal plan
Plan an upcoming holiday
Immunisation for kids and pets
Time out for YOU!
Date night
Girls night out
Family fun day
December Birthstone is: Turquoise
What goals do you have this month, personally or around the home? Share them with me in the comments.
How did you go with your goals last month?